So you need some great gift ideas for someone in finance, right?
Well, lucky you – you've hit the jackpot (pun intended) with our list of the 10 best gifts for bankers, investors, and "SHOW ME THE MONEY!" types.
Whether there's someone special in your life with an upcoming birthday, or someone you know has just graduated, gotten a new job, been promoted or even retired from the financial sector, we've got some awesome money- and finance-related gift ideas for you to consider.
Maybe your best friend is a banker; they're going through a hard time right now and you just want to show them you care by surprising them with a gift.
Perhaps your realtor is the best in the business, and you'd like to show them just how much you appreciate all their hard work in helping your family find their forever home.
Or maybe you're even shopping for yourself, because you are the "show me the money" type in this situation. Why not!
In any case, no matter who you're shopping for, we've got you covered… bankers, mortgage brokers, financial planners, actuaries, budget analyists…. you name it, they'll love one of these gifts.
Now let's take a look at what we've found for you.
Top 10 Gifts for Bankers, Investors, & "Show Me the Money" Types
Our website is supported by our users. We sometimes earn a commission when you click through the affiliate links on our website. See our privacy policy & disclosures for more information.
1. Personalized Vintage Banker Sign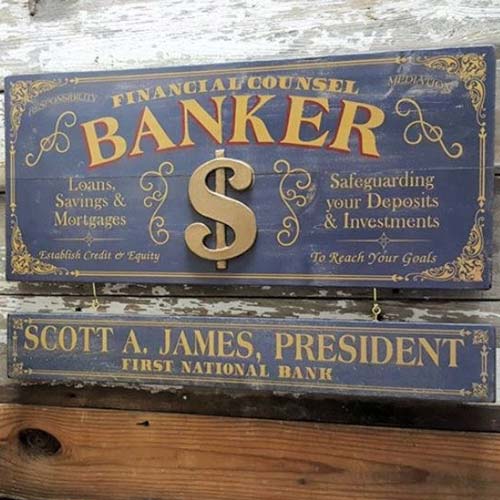 Finding awesome gifts for bankers was never so easy thanks to Etsy. Case in point: this cool, vintage-style sign.
The handmade wood sign includes a resin dollar sign cast and comes complete with the name of your favorite banker, their position or title, as well as the location where they work.
Alternatively, you can choose to add any other text they'd like, such as a retirement year. This board measures 24″ wide and 16″ high, making it an eye-catching addition to any home or office.
This shop also has similar signs available for financial advisors and real estate agents – check them out!
2. Custom Engraved Tumbler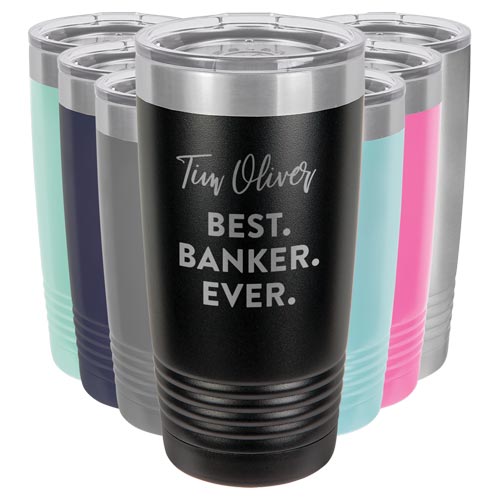 Those who live and breathe their business can sometimes forget to drink their water (or any other beverage of their choice)!
Offer them a gentle reminder with this custom-engraved tumbler from Northwest Gifts.
No matter if your loved one works at a bank, a marketing firm, a real estate firm, or anywhere else that handles matters of money (be sure to customize it), this personalized "Best Banker Ever" tumbler will be a great fit to their day.
The logistics: it comes double-walled and is also vacuum-sealed to ensure hours of either cold or hot beverage. Available in several different sizes and colors.
3. "Money" Tree Kokedama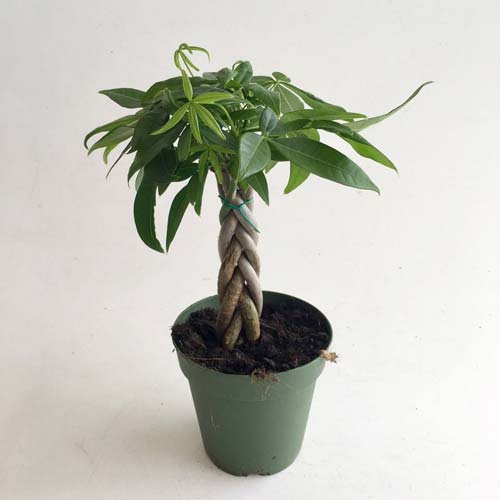 A "money" tree is a symbol of affluence in Chinese legend and is said to bring good fortune to the person who owns it. So why not show your loved one that you wish them great success with this unique gift idea?
Your fresh, new Kokedama (aka "money") tree arrives in a moss planting. The bonsai itself is braided for added aesthetics and those traditional lucky vibes. The entire plant will measure approximately 15 to 17″.
4. Customized Portfolio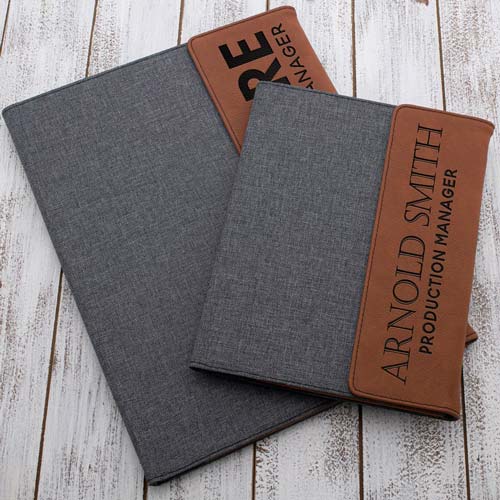 Need a gift for an investor? If you know an investor (or anyone in a financial occupation), you know that these are the types of people who know the value of a portfolio.
Get it???? Portfolio???
Oh forget it.
Okay, so maybe not physical portfolios, per say, but you get the idea! In this particular "padfolio" (which can be personalized with your loved one's name, initials, place of work, logo, or anything else you'd like it to say) they can stash important documents, project notes, business cards, and anything else they need to keep safe.
This portfolio would also make a great gift for realtors, CPAs, college students or recent graduates.
Related: 21 CPA Gifts for the Accountant in Your Life
5. Massage Envy Gift Card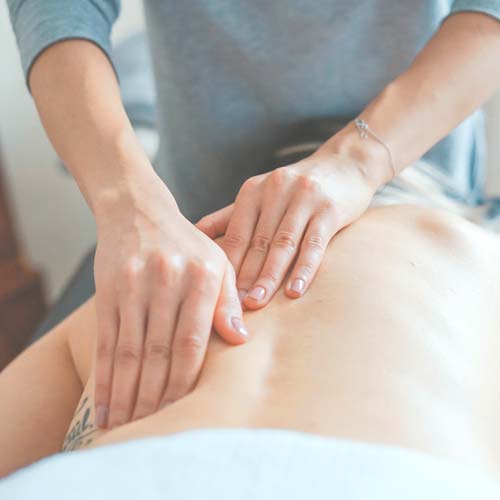 Those who work in stocks and other high-stress environments can benefit from a good massage every now and then.
This means that your loved one is really going to appreciate this gift of relaxation: a Massage Envy gift card.
From massage therapy to skin care to total body stretches, they have a little bit of something for everyone.
6. Piggy Bank Tie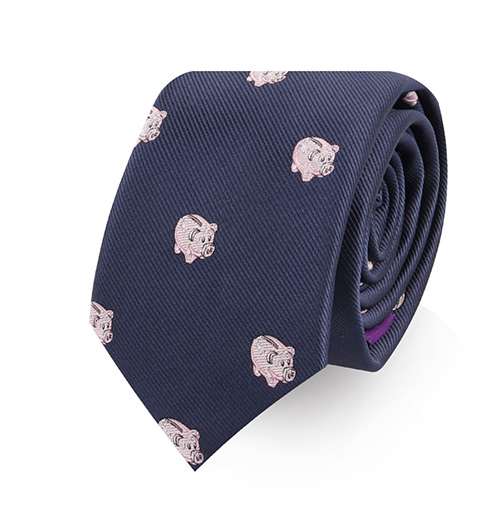 Guaranteed to become an instant favorite… What is with bankers and their ties, anyway? I guess if you have to wear them, you might as well make them fun! This adorable piggy bank tie is perfectly suited for anyone in finance, and it's just so darn cute it's sure to snag plenty of compliments.
Quality crafted with love in Australia, they can feel good about supporting small business while they sport it, too.
7. Donation Made in Their Name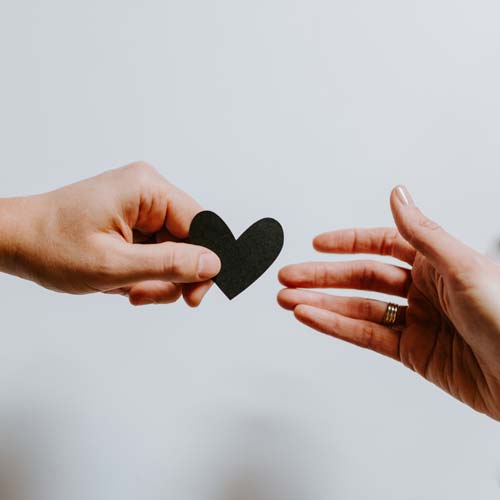 For someone on your gift list who is a minimalist, or who just doesn't really need or want anything, consider donating to a charity in their name or in their business's name.
This is a wonderful way to show someone that you care about them without bombarding them with more stuff.
Here we've included a link to Charity Watch, an independent charity watch dog that keeps a close eye on organizations and provides a rating for each of them. Simply search for the charity you wish to donate to and this site will give you the deets.
8. Bull vs. Bear Sculpture
The tussling bull and bear have been a symbol of economic [un]certainty for hundreds of years. As a traditional representation of Wall Street (the bull market versus the bear market), these two animals have fought their way into the chaos of the modern financial sector.
Today, they represent the ups and downs of the ever-changing market, especially for those who deal with stocks.
So if you know someone in stocks and are looking to get them a nice gift they can display proudly in their home or office, look no further than this stunning art piece.
The resin sculpture, electroplated with bronze, captures a certain essence of the finance person's work that is sure to resound with them. It stands 10″ wide and 9.5″ tall, and weighs a hefty 6 pounds.
Related: 21 Financial Advisor Gifts They'll Geek Out On
9. "A Random Walk Down Wall Street"
For decades now, A Random Walk Down Wall Street has been devoured by academics, experienced stock brokers and novice investors alike.
The work of Princeton University economics professor Burton G. Malkiel, it's now considered one of the hallmarks of economic study and has been recommended over and over again by countless money experts.
So needless to say, if you know someone who is interested in this kind of stuff, here is the perfect gift idea for them!
More Book Ideas:
10. Personalized Letter Bank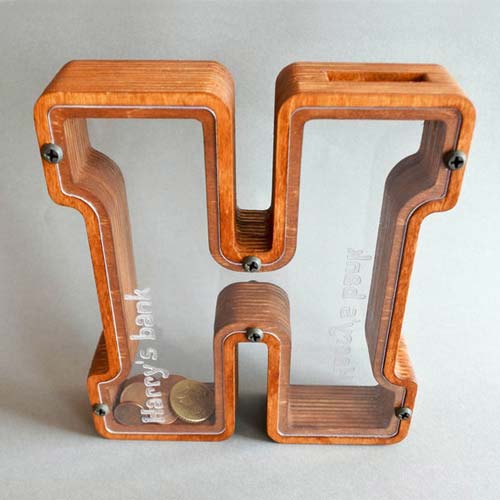 If you know someone who's a "show me the money" type, chances are they've been that way since they were little.
They probably had a piggy bank and were one of those kids who actually kept track of how much change they accumulated over time.
Bring back that nostalgia for them with this more "grown-up" version of the classic piggy bank.
The handmade bank will come shaped in the initial of your loved one's name, and also feature their name (or anything else you'd like it to read) engraved along the edge of the plexiglass. It stands 7″ tall.
More Gifts for Bankers
If none of the above ten gift ideas suited your fancy, we've got just a few more for you to think about:
---
Thanks for reading! If you didn't quite find what you're looking for in this list, we recommend taking a look over at Northwest Gifts.
There, we've got a huge selection of customizable gifts, many of which would be perfect for the banker or money venturer in your life.
Related: 21 Best Real Estate Agent Gifts