It's difficult to know what to say, much less what to give, when a loved one's mother has passed away. That's why we've curated this list of 40 thoughtful sympathy gift ideas for loss of mother.
They're each meaningful, comforting, well-reviewed, and beloved, which is why any one of the sympathy gift ideas below would be a perfect way to show them how much you care.
Mothers are the lifeblood, the backbone, and the nurturers of society — losing your mom is so very hard!
When the time comes to say goodbye, whether it's to your own mother or someone else's, it's a relief to know you have some of the best sympathy gift options at your fingertips to help offer a small measure of solace and solidarity.
Our website is supported by our users. We sometimes earn a commission when you click through the affiliate links on our website. See our privacy policy & disclosures for more information.
Best Sympathy Gift Ideas for Loss of Mother
This is a selection of our very best sympathy gift ideas for loss of mother to give during this especially tough time.
Send any one of these along with a sympathy card and a special message as a great way to let them know, "Hey, I am here for you."
Oftentimes that's what's most important. Just to know someone cares.
1. Loved One's Handwriting Coffee Mug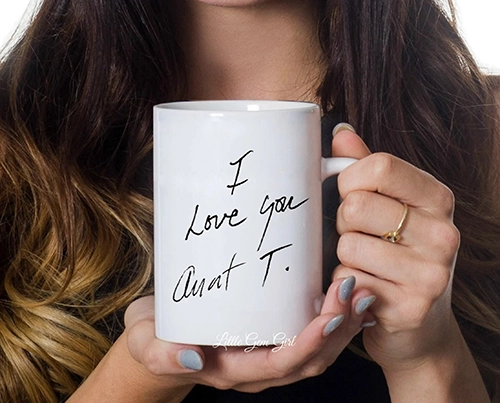 You can place their mother's own handwritten note right on this sweet coffee mug! It's a comforting and utterly thoughtful gift that is also practical and will get a lot of use.
Whether it's for coffee, tea, or a steaming mug of hot soup, this cup will practically never be in the cupboard.
2. Forget Me Not Gold Necklace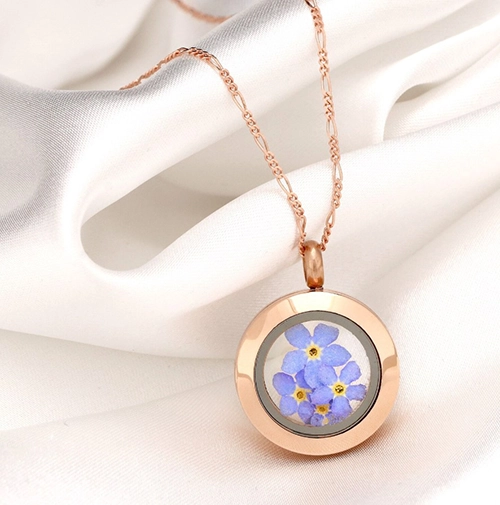 When it comes to memorial jewelry, we really adore this forget me not gold necklace. It's understated and lovely, but also packs a punch of sophistication and class.
And it's worn right next to your heart, where your mother lives, too, it's a perfect loss of mother gift.
3. Personalized Sympathy Card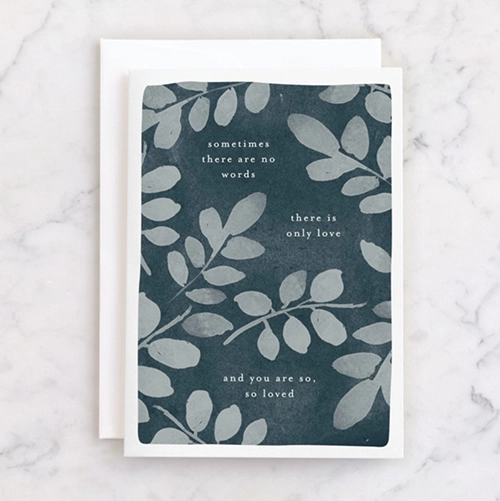 Sometimes the card is the gift. Case in point: this pretty card really says it all.
Use your best pen to inscribe some heartfelt words, memories of the special lady, and anything else you want to share with your loved one, for an absolutely perfect gift.
For a bonus, include a gift card for a local grocery store, restaurant, or coffee shop.
Are you not sure what to write in your sympathy card? This guide has a lot of helpful ideas for you.
4. Giving Heart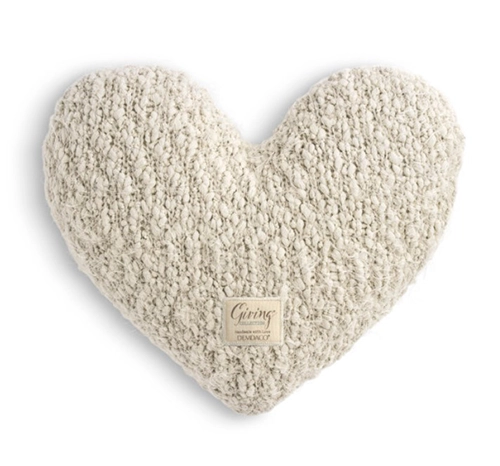 These pillows are like a soft, warm hug! Shaped like a heart and in the color of your choosing, these weighted pillows give a lot of comfort on a hard day.
Just the right amount of weight offers solace when napping, sleeping, or when you simply need a cuddle.
5. Create a Memorial Website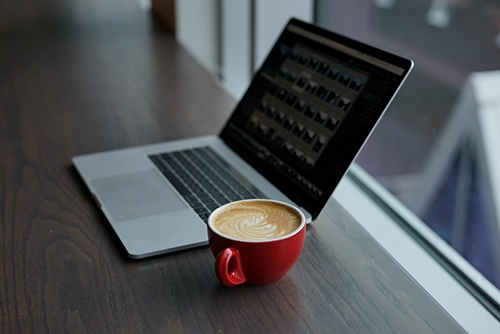 Create a memorial website on social media as a unique way that everyone she loved can create and share memories about Mama!
Photos and snippets, poems and reminisces, they all go here for everyone to enjoy and share.
Younger children will be able to visit when they're older, too, to learn more about their amazing mother or grandmother!
6. Custom Memorial Bookmark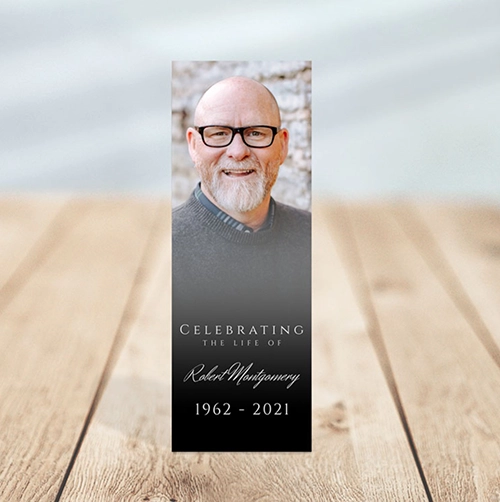 These lovely custom memorial bookmarks are just the thing for a celebration of life, or to include when mailing an announcement about the passing of your mother.
Easy to design and build, they are a sweet way for everyone to take home a little memory gift.
7. Make Them a Meal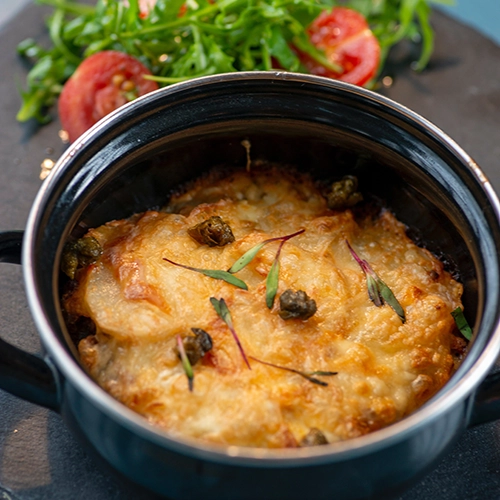 Sometimes a home cooked meal really is the most thoughtful way to show you care. Especially after the loss of someone so loved, like a mother.
Bringing a hot meal to the family really lifts the load off them, and goodness knows, they have probably forgotten to eat in the past few days.
Find the perfect recipe, and make sure to package in dishes you don't need returned!
8. Keepsake Memorial Bear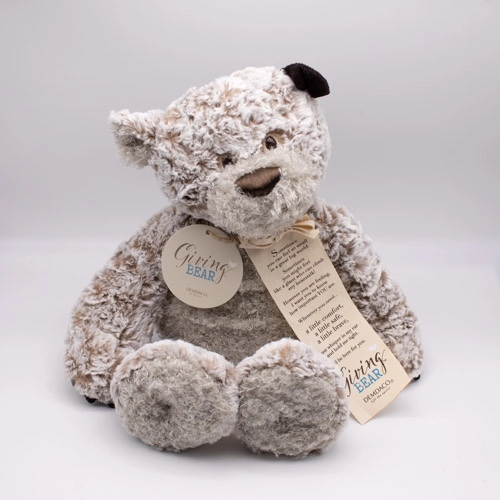 Great for young children who are grieving, but then again, we all love teddy bears. This keepsake memorial bear is so special and will bring a smile to even the most heartbroken of faces.
It's something they'll keep forever and forever, no matter how old they get.
9. Comforting Books for Grief & Loss
A good book is always a wonderful idea, and this list of classic books for children and adults are handpicked just for the occasion of losing someone they loved.
Whichever fitting book you choose (or perhaps an assortment), it will bring comfort and a sense of knowing they're not alone in this difficult time.
Related: Best Books About Funerals, Death, and Grief
10. Star Ornament Sympathy Gift for Mom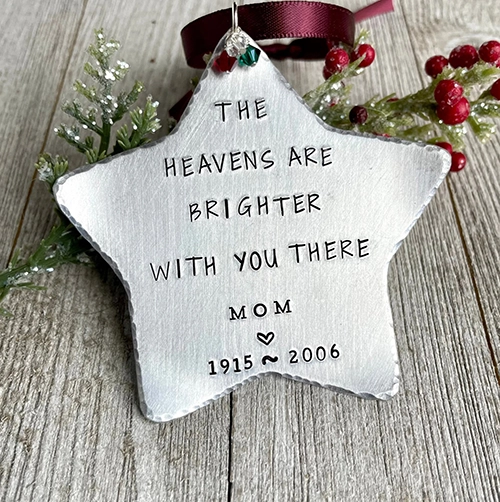 This pretty ornament is dainty and sweet, just like Mom! Personalized and unique, it makes a great gift for someone grieving the loss of their beloved mother.
Whether it goes on the Christmas tree, or is used elsewhere to decorate a space, it will bring a smile to their face whenever they see it.
A lovely choice of memory of mom gifts, especially if she passed during the holidays.
11. In Loving Memory Bird Feeder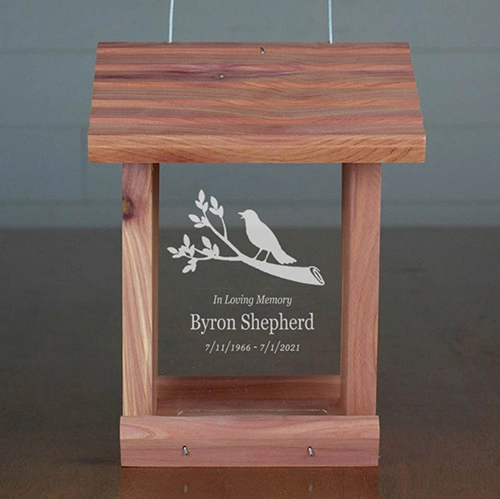 If Mom was a bird watcher and lover, then this "In Loving Memory" bird feeder is just perfect!
You can customize it however you like best so it really becomes the most wonderful of bereavement gifts.
Well made in the USA, it's sturdy and has plenty of room for seed.
12. Personalized Memorial Garden Stone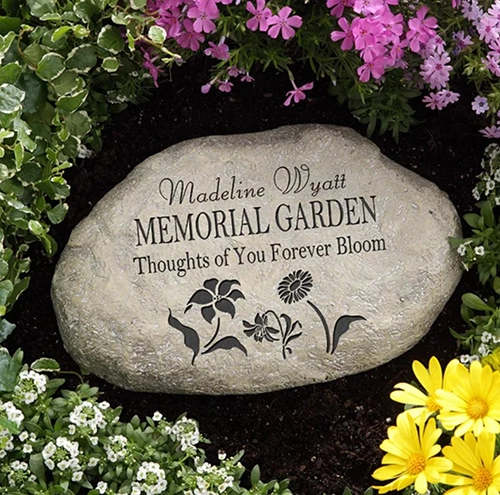 Just the right touch for a garden or patio spot, this memorial garden stone is completely personalized until it's just right!
It will last just about forever, and if your/their mother was an outdoor, nature lover, it is a wonderful tribute to her and a choice of meaningful condolence gifts.
13. Engraved Glass Floating Candle Holder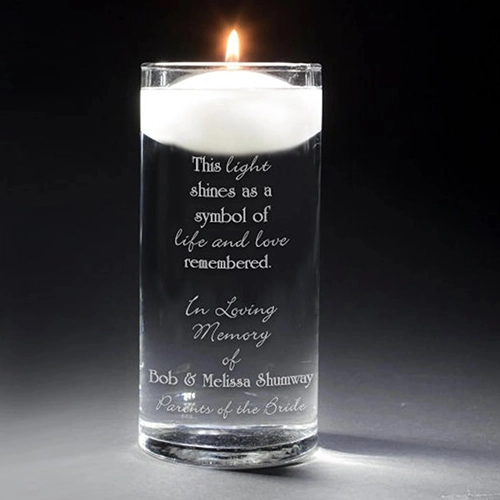 Wonderful for a memorial service, a celebration of life, or just for having at home when you're feeling sentimental, this engraved glass floating candle holder does it all.
A pretty and sophisticated way to honor your lovely mother or grandmother.
14. Flying Hummingbirds Memorial Wind Chimes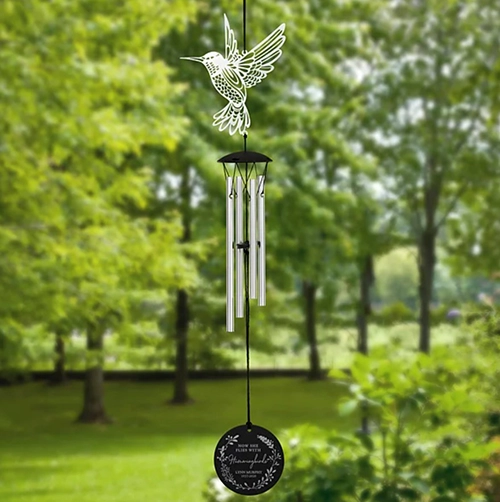 These hummingbird memorial wind chimes are just about perfect, and make beautifully unique sympathy gifts, don't you think?
So charming and whimsical — just like she was — you can customize the text to add a bit of poetry or a quote.
15. Plant a Tree in Her Name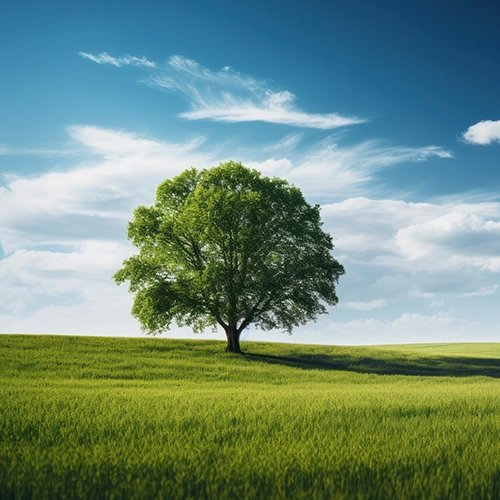 How about a family tree? Planting a tree in her name is such a simple and wonderful way to honor your mother.
You can visit it whenever you need a little chat with her spirit, too. And it's something everyone in the family can do together and enjoy for many years to come.
16. Memories of You Journal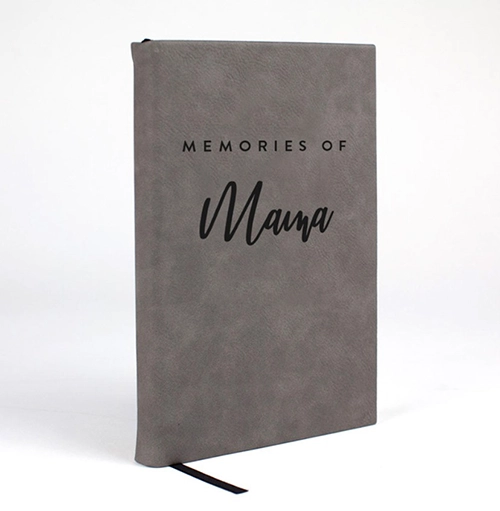 On the first page of this "Memories of You" journal, you can write a personalized message to the grieving one about how special their mother was.
Journaling about their loss is a wonderful way to begin healing through the grieving process.
17. Customizable Memorial Photo Album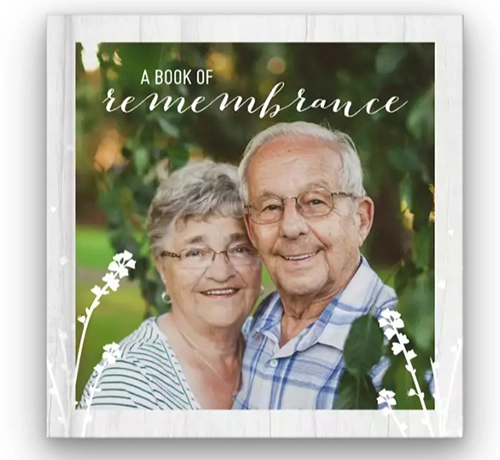 Create a memory book with this customizable photo album! Completely one-of-a-kind and special, this album will be an absolute delight to flip through.
Talk about smiling through tears! Everyone in the family will want to contribute and have a look.
18. A Life So Beautiful Dish Garden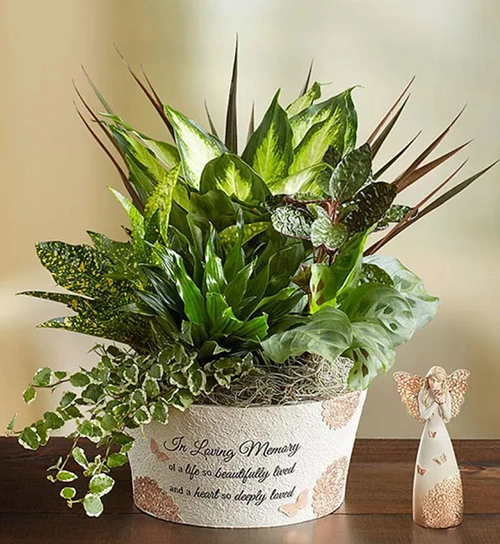 This plant is so beautiful, just like her life was! This dish garden is so unique and really lovely to look at.
You can choose just the simple dish garden, or add the figurine to go with for a sweet remembrance gift.
19. Register A Star In Their Mother's Name
Looking for a gift for young children?
This idea is out of this world! Registering a star in their mother's name and then pointing it out to them on a dark night is such a wonderful gift that they will remember forever.
20. Engraved Votive Memorial Candle Holder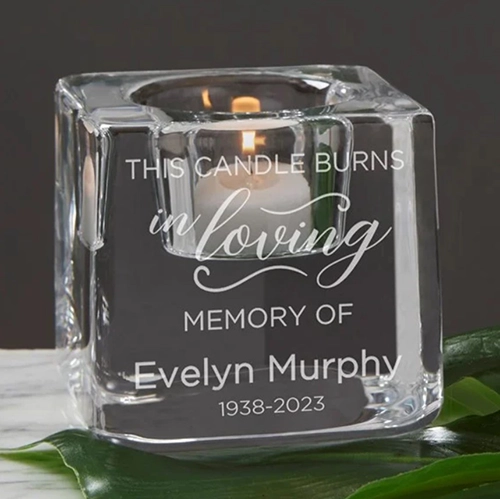 Made of beautiful crystal, this votive memorial candle holder is engraved with her name and dates, making it extra special.
You can light this candle at her memorial service, or at home whenever you are missing her. So sweet we can't help but love it.
21. In Loving Memory Floral Heart Seed Paper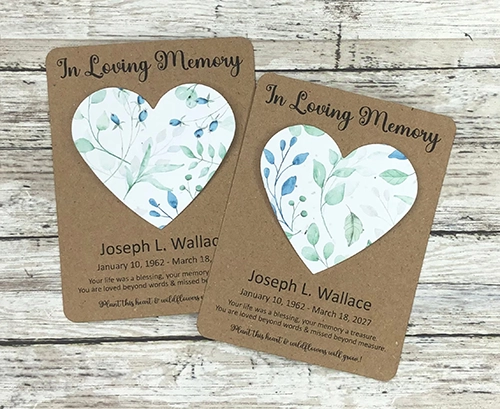 Add these elegant floral heart seed papers with your gift or when you bring the family a meal! They add a special little touch that their mother would have appreciated and loved.
Simple and sweet, they really add a bit of whimsy and kindness.
22. Tree of Life Urn Necklace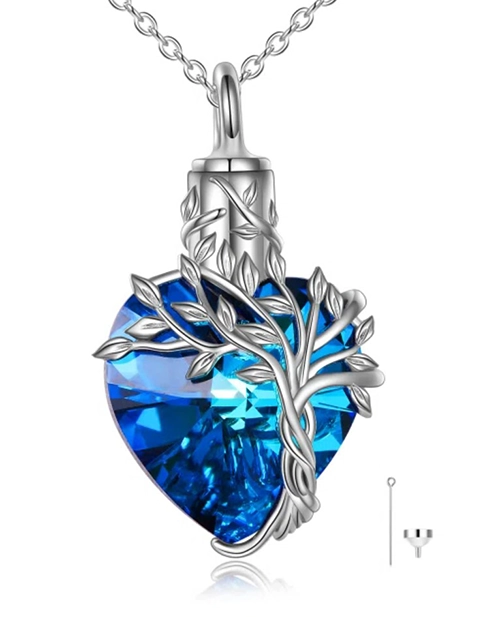 This beautiful necklace is not only pretty, it holds a bit of Mom's ashes close to your heart right where she should be! You can also put inside a bit of her perfume as well.
It's a lovely depiction of the tree of life, symbolizing new growth, happy memories, and positive energy.
23. Personalized Sympathy Gift Planter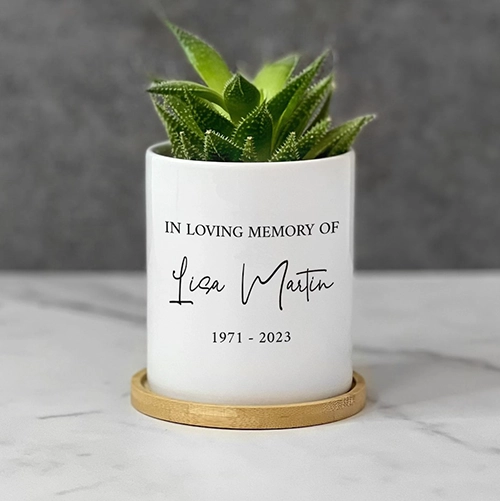 This simply designed sympathy gift planter is both bold and pretty. You can personalize it so it's completely unique to the receiver!
Made of ceramic and bamboo, it will bring a bit of light and freshness to their space.
24. Personalized Memorial Stone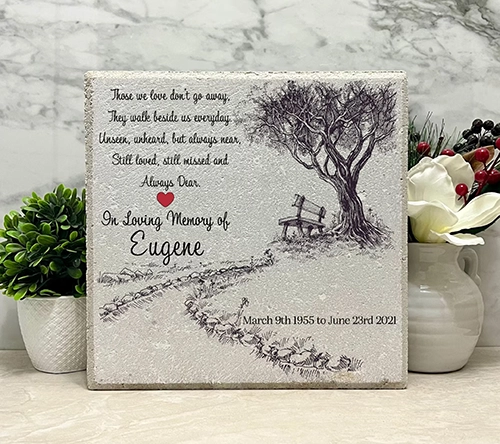 Put this personalized memorial stone in the garden, on the patio or on the lawn for a wonderful way to bring back memories of Mom to whomever sees it!
So pretty and sturdy, it will last for many years to come and makes a great gift for the bereaved.
25. On Angels Wings Mini Heart Token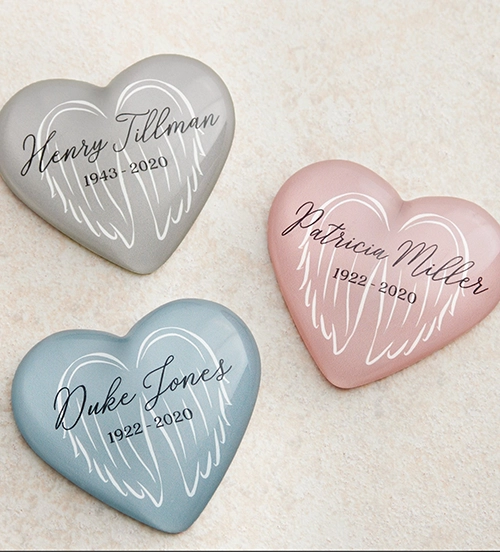 Pick her favorite color, personalize it, and then include this adorable mini heart token with your other gifts!
Such a sweet item to keep in your pocket, purse, or car, it's a simple way to show how much you care.
26. An Angel Watches Our Home Ceramic Tile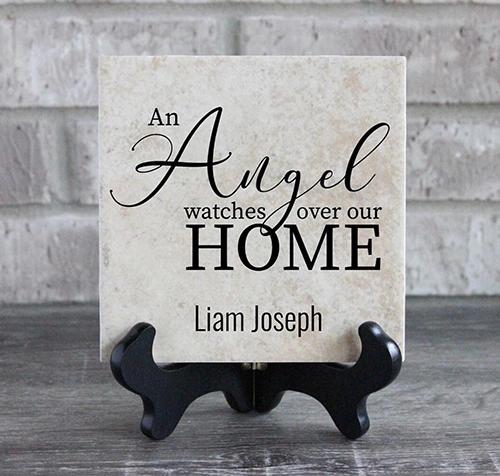 Add the name of your/their mother and this tile will bring a smile to everyone's faces!
So simple and sweet, this little gift is just right with its message: your mother was an angel on earth and is now one in heaven, watching over everyone.
27. Custom Floral Memorial Blanket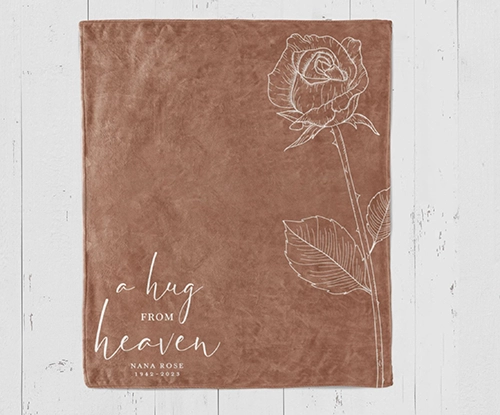 Personalized with her birth flower, this custom floral memorial blanket is perfect for gifting to a family who is dealing with their loss.
So comfortable and easy to snuggle under, it's soft and cozy and will look beautiful draped across the couch when not in use.
28. Loving My Mother Willow Tree Figurine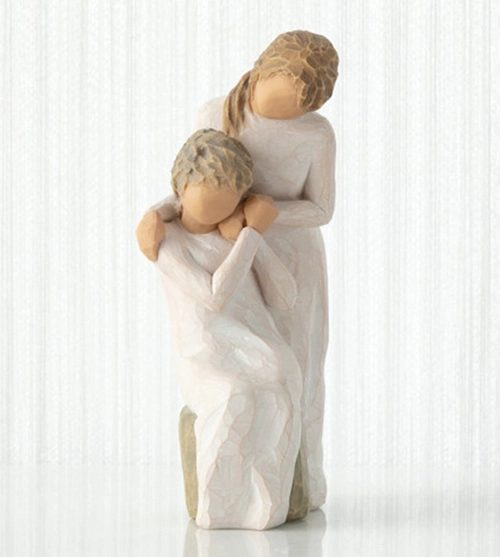 Perfect for a caregiver daughter, this Willow Tree figurine perfectly depicts their relationship and dedication to one another.
So beautiful in its simplicity, it makes a wonderful gift that any bereaved daughter will cherish forever.
29. Engraved Memorial Memory Box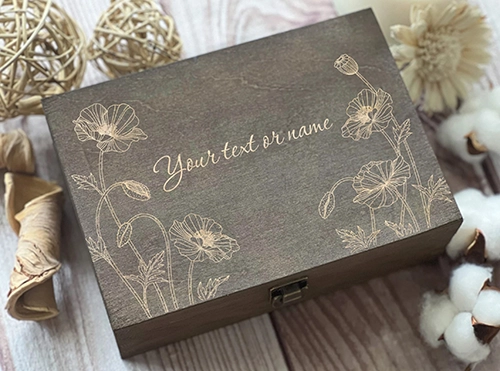 It's your choice whether or not to fill up this memorial memory box when you give it, or let them fill it themselves.
Either way, what a lovely, sentimental gift. It's engraved with their mother's name and is the perfect size for keeping precious trinkets safe and secure.
30. Engraved Glass Memorial Frame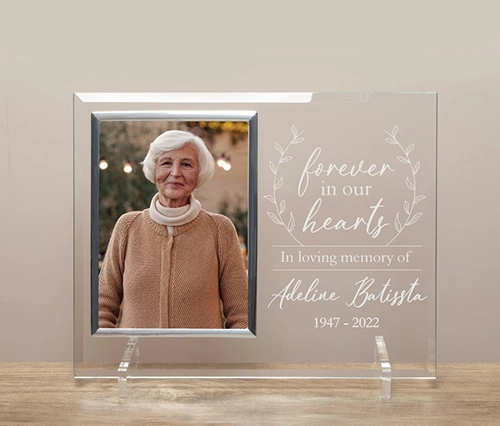 This glass memorial picture frame is engraved with all of her special dates and her name! All you have to do is decide which lovely photograph to showcase.
Also wonderful for setting out during the celebration of life or memorial service!
Related: In Memory of Mom Gift Guide
Comforting Sympathy Gift Baskets for Loss of Mother
​During times of grief or loss, the bereaved can often forget how important taking care of themself is.
These beautiful gift baskets and care packages are meant to be subtle reminders filled with comforting and practical items.
31. A Cup of Sunshine Care Package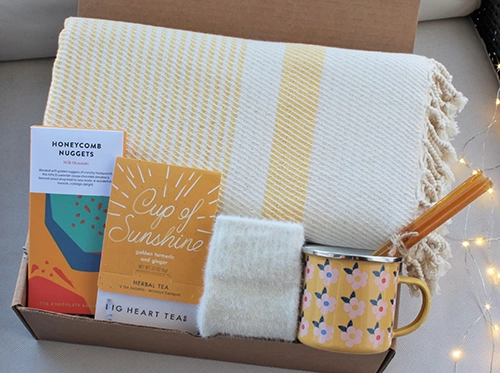 Bring a little bit of cheer and sunshine to an otherwise dark and dreary season! This adorable cup of sunshine package is sure to get some smiles.
The cheery yellow just can't help but bring some joy.
32. Here For You Care Package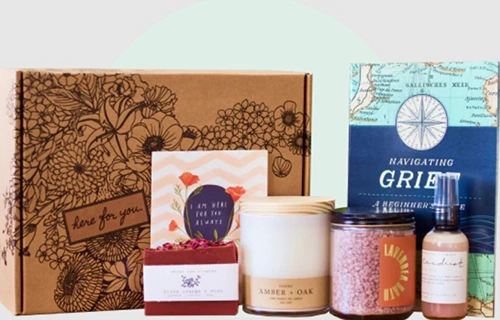 Build your care package until it is absolutely perfect for your loved one or their family. You can choose from practical or pampering, or a mix of the two. 
There is even one that is carefully curated just for children.
This Here for You unboxing review gives some great insight on this gift idea.
33. Affirmation Sympathy Box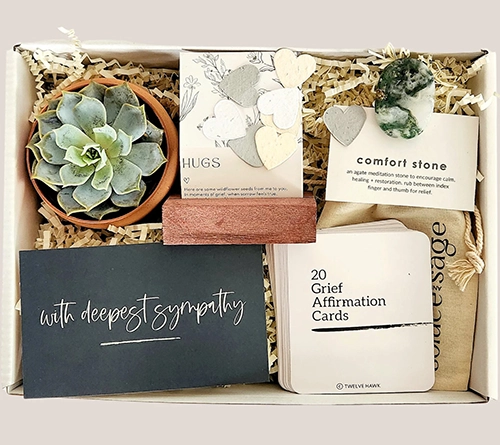 Like a warm hug in a box, this affirmation sympathy set is just wonderful. The cards will be read whenever they need a moment of clarity and affirmation.
Great for mailing to a grieving family when you can't be there in person.
34. A Moment of Comfort Gift Box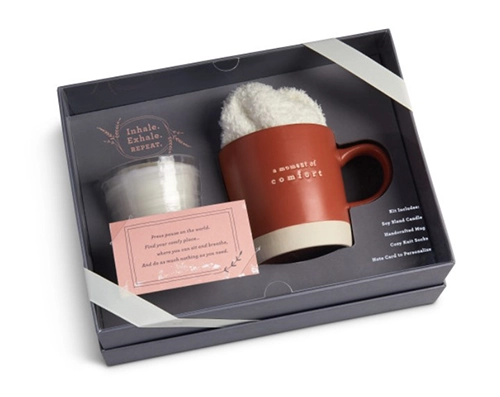 Wonderful for a coworker who has lost their beloved mom, this moment of comfort will give them some peace and calm.
With fuzzy socks and a great mug, their day just got a little bit brighter and better!
35. Big Squeeze Comforting Gift Box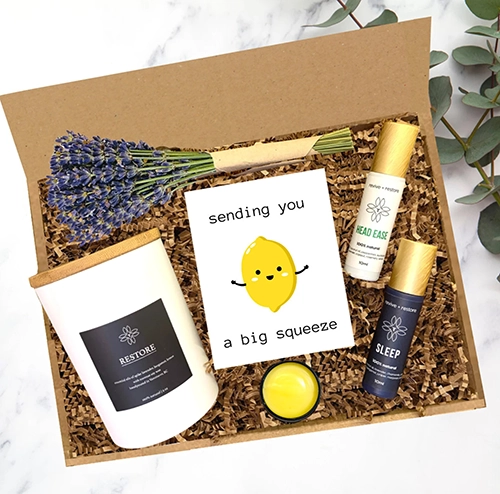 A delight for all of the five senses, this big squeeze comforting gift box is such a joy! Practical, too, with its aromatherapy sprays and a lemon bergamot candle.
Maybe purchase one for each member of the grieving family?
36. Sympathy Bakery Gift Basket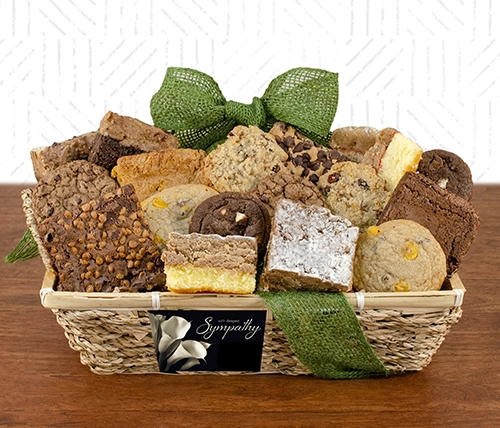 Baked goods are so soothing to the soul, don't you think? This lovely gift box is no exception to that rule!
Filled to the brim with yummy treats, and at the end they'll have a pretty bamboo tray to keep.
37. Sending Love Gift Box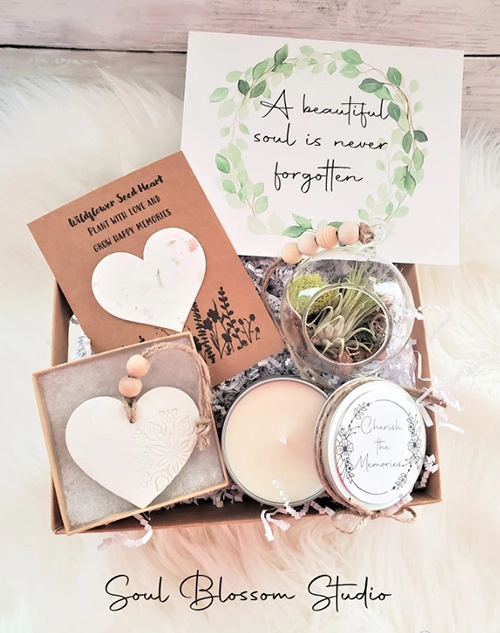 Gentle and soothing to look at and enjoy, this sending love gift basket is all tied together with the prettiest of watercolor sympathy cards.
Understated and calming, this is a wonderful basket for a grieving daughter or family.
38. Wishing You Peace Fresh Fruit Basket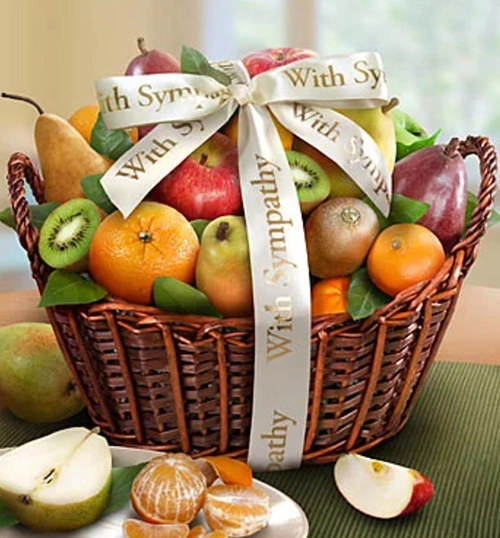 It's hard to remember to eat when you're grieving, so that's where this fresh fruit basket comes in handy.
Nothing difficult to prepare, just easy to eat, yummy fruit that will be so appreciated by a bereaved family.
39. A Cardinal Is Always Near Gift Basket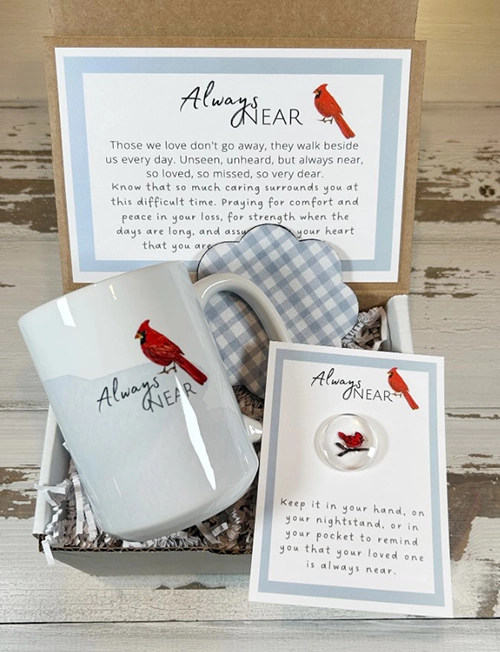 This mug, card, and token is a sweet reminder that Mom will always be near!
The bright, cherry red makes the bird stand out, and each time they drink from the mug, they will think of her, too.
Hand painted, it is sure to be very appreciated.
Related: Red Cardinal Spiritual Meaning
40. DIY Sympathy Gift Basket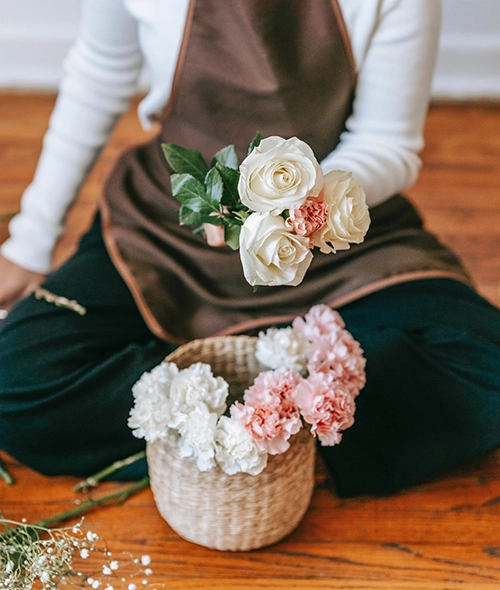 Fill a basket with personal items you know will represent their mother's favorite colors, flowers, chocolates, etc. The sky's the limit!
So healing to put together for you, and so healing for them to receive.
Here are some things you can add to the basket:
A Book By Her Favorite Author
Read Next: Sympathy Gifts for a Grieving Friend