Wrap your gifts with creativity. Here are 9 cute DIY gift wrap ideas to get you started for just about any occasion.
1. Paper Doll Cutout Gift Wrap
Ideal for weddings or bridal showers. Via Brooklyn Bride.
2. Heart Cutout DIY Gift Wrap
Another paper cutout gift wrap idea, with paper hearts for Valentine's Day gifts or anniversary gifts. Via The House That Lars Built.
3. Wine Gift Wrap with Roses
Wrap a bottle of wine in classy brown paper, twist the top and tie with a string, insterting a rose or another favorite flower.
4. Easy Wine Bottle Wrap: Themed Paper Cutouts
Cutout some themed shapes from wrapping paper, photographs, or printouts and tape or glue onto the wine bottle. Don't forget a little decorative bow to go around the neck of the wine bottle. Theme possibilities are endless: hearts for Valentine's Day, cute house shapes for housewarming, old photos for birthdays or retirement, and anything else you can imagine.
5. Cute DIY Gift Wrap for Gift Cards
Add a personalized touch to a gift card or other small items such as CDs, earrings, cash, etc., using this adorable circle cutout design.

6. DIY Gift Wrap with Photo Tags
Create your own gift tags cut out from photographs. These allow you as much personalization as you desire while keeping it simple. Use in tandem with brown paper wrapping. Via Fellow Fellow.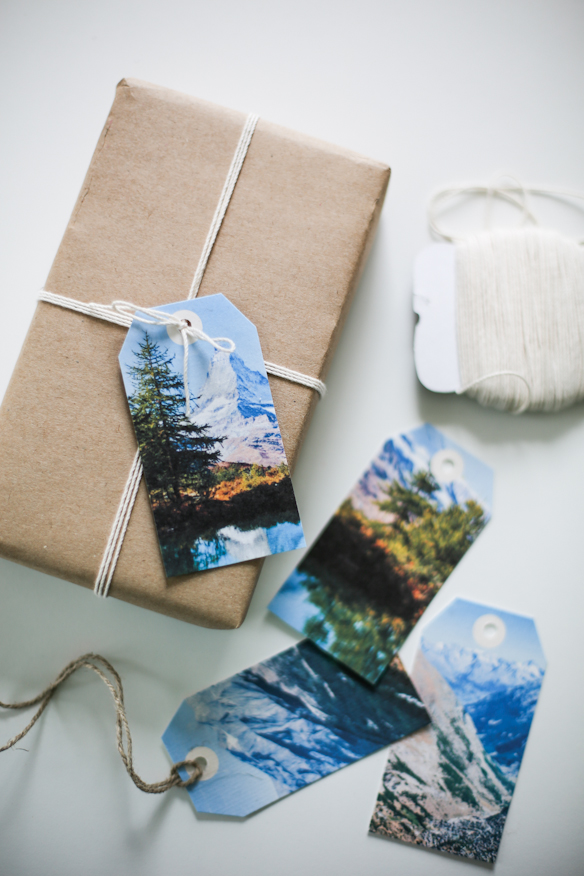 7. DIY Colorful Woven Gift Wrap
A cute way to add the color and splash of a bow without actually attaching an easy-to-fall-off bow. Use themes for colors, such as pastel, bright and vivid colors, or holiday-themed colors. Via minieco.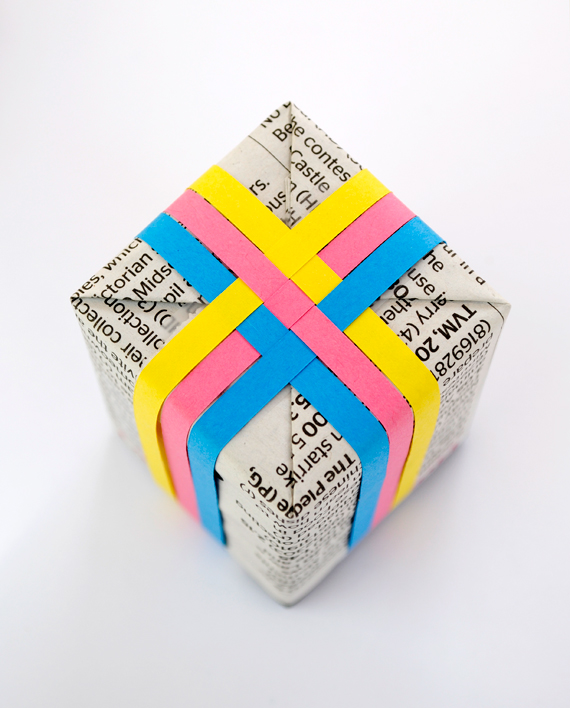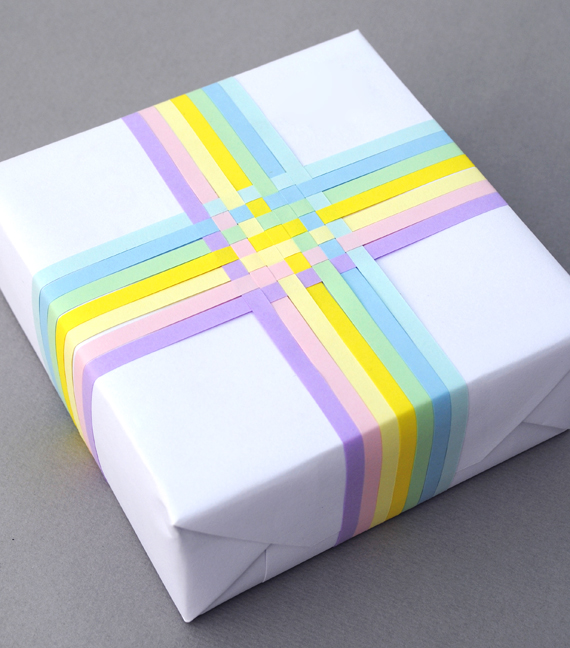 8. Cute DIY Gift Bag
Sometimes gift bags just work best. Here is an easy DIY tutorial for making your own gift bags from your choice of cutesy paper. Via Craft and Creativity.

9. Cute Cloth Gift Wrap
Use those scraps of old but adorable cloth you've been saving for easy and upcycled gift wrap. Via The Haystack Needle.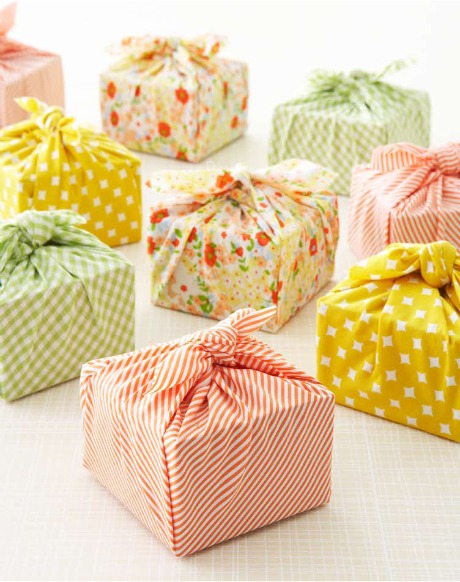 Bonus: Cute DIY Gift Wrap Bows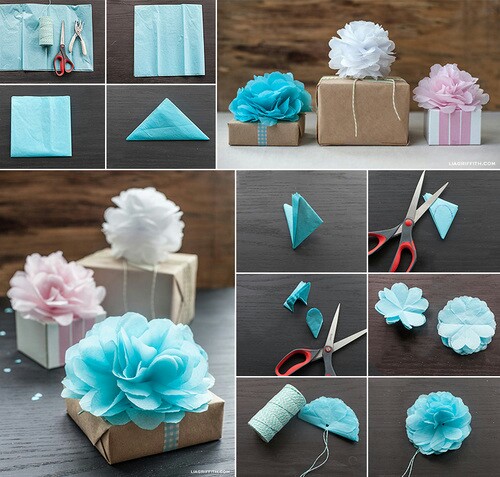 Mystery Gift Wrap: A Fun Christmas Tradition For Kids
This is a fun Christmas tradition for kids. This will add a splash of mystery on Christmas morning if you have more than one child in your household.
If you have younger kids, they will no doubt wake up super-early. As parents, it is your duty to make them wait for a while before opening gifts.
(In our house, we love to try to "sleep in" for 10-15 minutes, then dilly-dally by making coffee, finding a bunch of distractions, and generally let the kids get to fever-pitch excitement. As a good parent yourself, I'm sure you do this as well. It "teaches" the kids "patience." Or maybe we just want to annoy them back for waking us up so early.)
Anyways, this little gift wrap tradition will add a little excitement and mystery to their waiting because they won't know which gifts go to which kids.
Here's what you do.
The Gift Wrap Match
Wrap each child's gifts in a specific pattern of gift wrap
DO NOT label them
Put a scrap of the child's special gift wrap into their stocking, or, if you prefer to do stockings later, write their name on the back of the scrap and have them find it or solve a puzzle/riddle to get it
Once they have their wrapping paper pattern, they can match it to the gifts under the Christmas tree to identify which gifts are theirs
Sounds fun, right?
How about a variation with even more mystery….
Double Mystery Gift Wrap Match
Do everything above
Then wrap ALL the gifts in simple brown paper
Kids will have to open all the gifts not knowing whether it is theirs or not, then find the actual recipient before "pre" unwrapping another gift
Once everyone has their own gifts, the official opening can begin
This version is double the wrapping on your end, but c'mon. It's also double the fun.
For more exciting gift exchange games that the whole family can enjoy, check out these holiday gift exchange games and ideas!
Read next: 15 Meaningful Family Christmas Traditions