Let's talk about unique sympathy gifts. You've just learned that someone you care about has suffered the loss of a loved one, and you want to find a way to express your sympathy and love to them.
Sometimes it's hard to find the right words to express your condolences, even if that someone is a close friend. Often, the best way to show your love and support for them is to give them something special.
We have done the searching for you. In this article we highlight 21 unique sympathy gift ideas for you to consider giving your grieving loved one. With any one of these gifts, you can show them that you're thinking about them without having to say a word.
21 Unique Sympathy Gifts
Our website is supported by our users. We sometimes earn a commission when you click through the affiliate links on our website. See our privacy policy & disclosures for more information.
1. Personalized Memorial Bird Feeder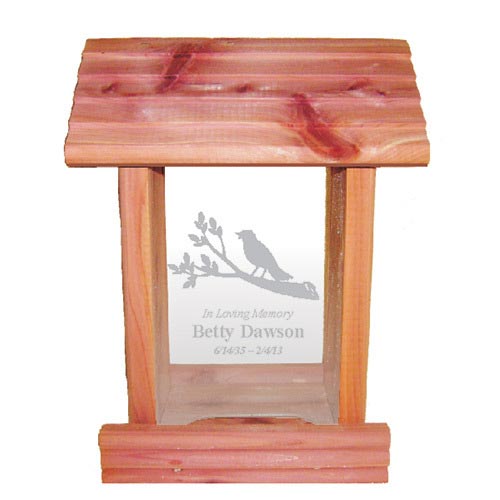 Northwest Gifts introduces the first item on our list, this custom-engraved memorial bird feeder.
Made to last through years of outdoor use, this cedar wood bird feeder is a unique sympathy gift that comes with acrylic front and back panels, on which we can engrave the name of the loved one who has passed. We can engrave on either panel, and also include any other text or symbol you want.
Whenever your friend looks up at this feeder and see birds snacking happily away, they'll be sweetly reminded of their loved one and the fact that life goes on.
2. Personalized Memorial Plaque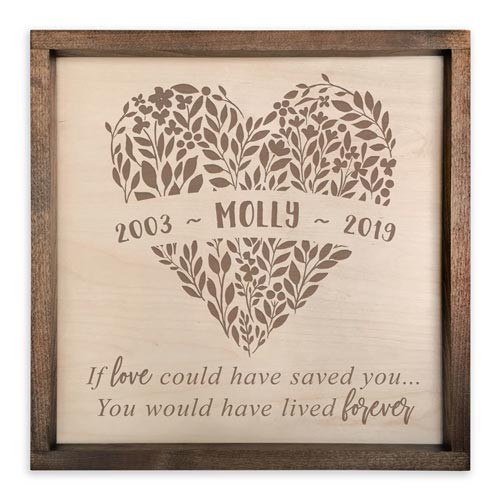 This personalized keepsake memorial plaque honors your friend's loved one in a heartfelt way. Their name, as well as dates of birth and death, are laser-etched inside of a floral heart. Underneath the heart, a comforting quote is featured.
If love could have saved you,
You would have lived forever.

Available here
The plaque is crafted in the USA of stained alder wood and birch wood ply and includes personalization. Choose between two different sizes.
3. Memory Jar
Memory jars are very unique sympathy gifts since they will be filled with special notes and stories and memories. Because of this they are gaining in popularity as a way to honor and remember loved ones.
This "Moments to Remember" jar is made to hold all the happy memories your friend has of their loved one. All they have to do is write down what their thoughts on a card, and place it in the jar for safekeeping.
This pretty ceramic jar comes with a cork lid and includes 50 memory cards.
4. Bottle Opener Sympathy Gift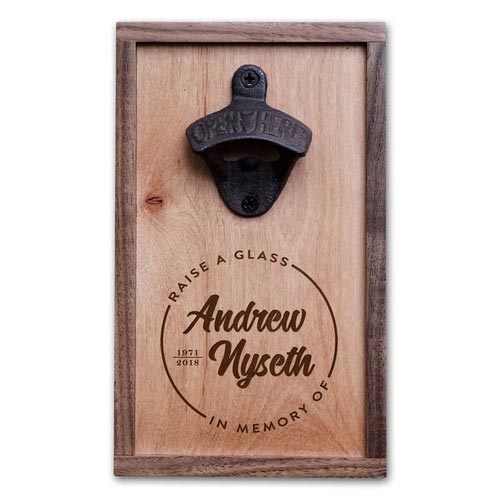 Your friend's loved one was always down for a good time. Maybe they were a patron at their local pub…or maybe they were even the owner. If so, consider giving your friend this unique bottle opener sympathy gift. Every time they use it to pop a top, they'll be reminded of their loved one and all the good times they shared together.
5. Custom Engraved Memorial Tumbler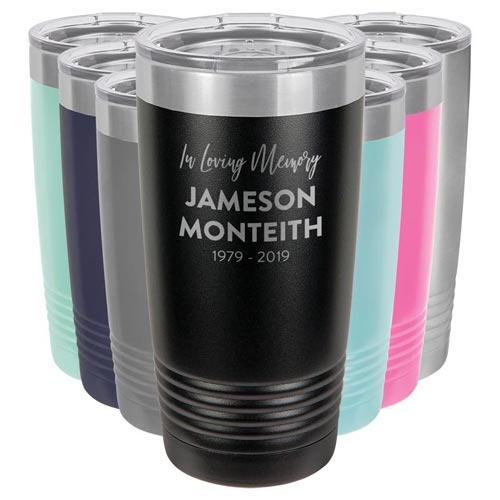 Tumblers are an all-around great gift idea, no matter the occasion. But this memorial tumbler makes for an especially thoughtful sympathy gift since it comes custom engraved with the loved one's inscription.
Our Polar Camel tumbler is made of high-quality stainless steel. It features a double wall and is also vacuum-sealed, making it the perfect holder of either hot or chilled beverages.
Engraving is included – keep the "In Loving Memory" phrase along with the name and dates, or add any other engraving that you'd like – and choose from six different colors.
6. Personalized Memorial Candle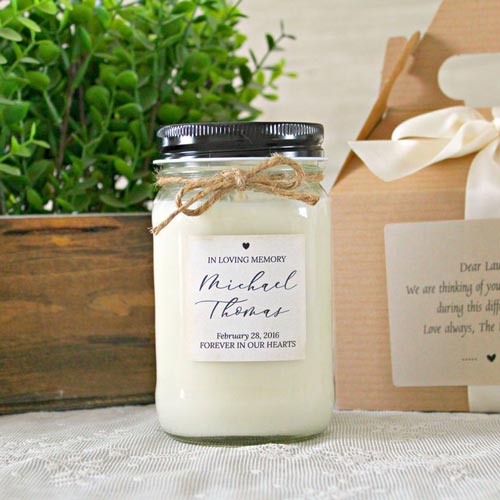 For hundreds of years, candle lighting has been a symbolic way to memorialize someone special who is no longer with us. The tradition continues today, with personalized candles such as this one becoming more popular.
The Dancing Wick on Etsy will take the loved one's name and date of death, and apply it to the label of a scented soy candle. Choose between a 16-oz candle jar or an 8-oz one, and the scent your friend would enjoy the most.
7. Willow Tree Remembrance Angel
Willow Tree figures are a meaningful way to show a grieving friend that you're thinking of them. Artist Susan Lordi sculpts each of her Willow Trees by hand, and each one consecutively produced is cast from the original and hand-painted.
The Willow Tree Remembrance Angel, shown above, stands 5 inches high and comes with a sentiment enclosure card.
8. Pet Loss Sympathy Frame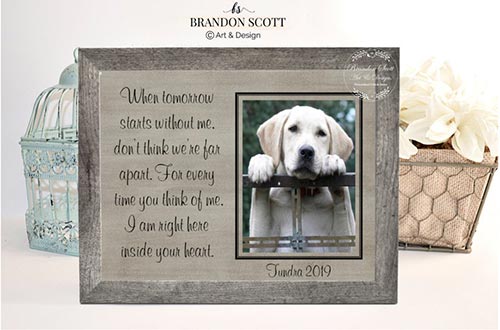 Losing a beloved pet can be just as difficult an experience as losing a human family member. The grief is the same, and so is the appreciation of a heartfelt sympathy gift.
This rustic pet loss sympathy frame fits the bill. It features a comforting poem, holds one 4″ x 6″ photo and includes an engraving of the pet's name.
9. Memory Keepsake Book
This book is like a hug in book form. The Gift of a Memory: A Keepsake to Commemorate the Loss of a Loved One is filled with reassuring passages of hope and comfort. Combined with the beautiful watercolor artwork which details each page, this memory book by Marianne Richmond is a truly heartwarming sympathy gift idea.
The end of the book includes lined pages for your friend to record thoughts or memories of their loved one.
10. Sympathy Wind chime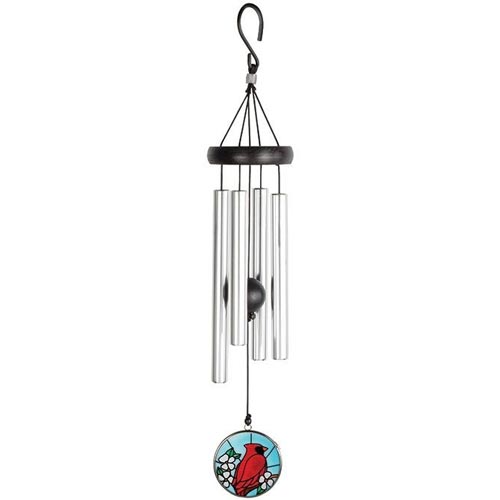 What a peaceful sound a wind chime makes as the breeze drifts through on a quiet evening! Provide your friend such calm moments of reflection by gifting them this sympathy wind chime.
The chime features a stained glass cardinal striker and is 21″ in length. Ideal as a sympathy gift for someone who loved cardinals or the quote, "When a cardinal appears in your yard, it's a visitor from heaven."
11. Memorial Christmas Ornament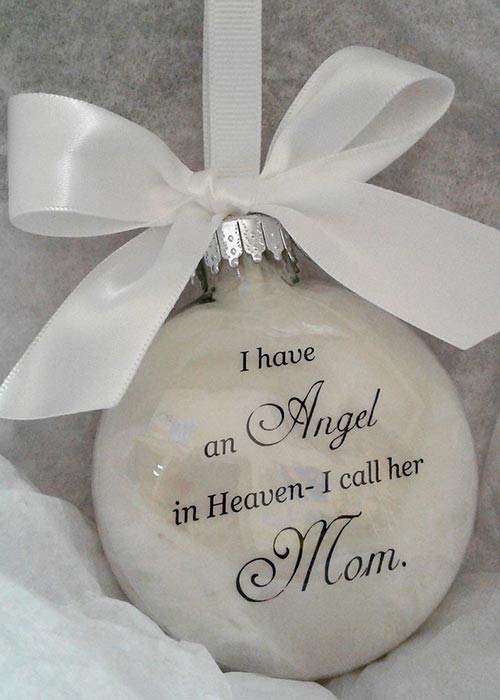 Losing a parent is an inevitable life event that everyone experiences at some point. Of course, knowing that hard truth ahead of time doesn't make it any less difficult to endure when it actually happens.
If you know someone who is currently grieving the loss of their mother, a unique sympathy gift from you, their friend, can help to soothe the pain.
Bereavement is especially hard to deal with during the holidays. If this will be your friend's first Christmas without their mom by their side, remind them that she's in a better place with this elegant Christmas tree memorial. It comes tied with a bow and filled with white feathers along with a gift box.
Related: 21 In Memory of Mom Gifts
12. Forget-Me-Not Necklace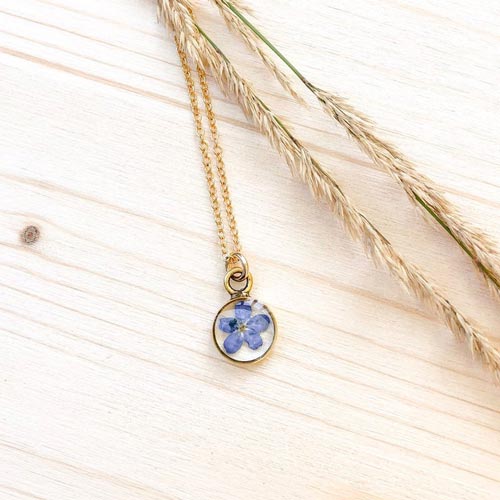 The forget-me-not is that tiny purple flower whose name and soft fragrance reminds us of our loved ones who've passed on. A necklace with this flower makes a sweet and simple sympathy gift for anyone in mourning.
The symbolism behind this dainty bloom is not lost on the maker of this pretty little necklace. They press a real forget-me-not into resin and adorn it with a matching chain of your choice: gold filled, rose gold filled, or sterling silver.
13. Photo Keepsake Memory Box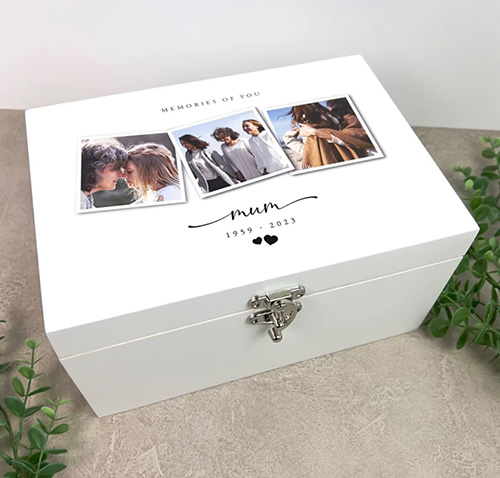 This beautiful memory box makes such a touching gift. Perfect for storing photos, mementos, letters or trinkets, you can have it customized just for them. The professionals at The Lovely Keepsake Co. can add up to three meaningful pictures to the top of the box in a polaroid style format, making it an extra special keepsake that they will cherish.
14. Garden Memory Stone
Perhaps your friend or their loved one is/was an avid gardener. This memory stone, which can be placed in the garden or hung on a fence, is sure to bring them comfort as they continue on with day-to-day life.
It measures 10″ in circumference and is crafted from durable resin, made to endure the outdoor elements for years.
15. Pregnancy Loss Memorial Frame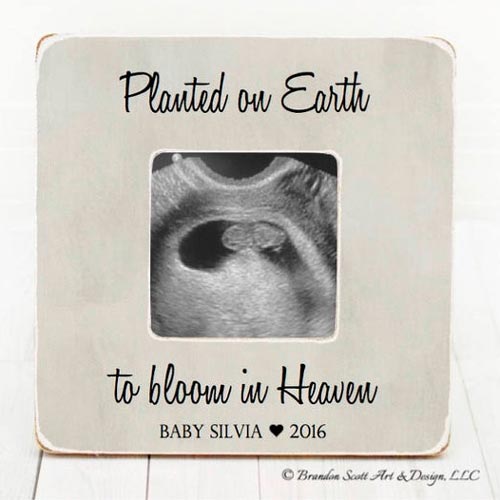 The loss of a child is the most difficult loss there is to endure. Nothing can really ease the pain of a young one's passing, especially if they never had the chance to be born.
But sympathy gifts such as this memorial frame can serve to remind your beloved friend or family member that you are here for them. Customize it for them with the baby's name or family name, as well as the year.
16. Stained Glass Memorial Suncatcher
Another unique sympathy gift idea for the friend who's lost their mom is this memorial suncatcher. Real flowers are pressed into the butterfly-shaped glass, and a little charm that reads "Mom" hangs in the middle.
Your friend can hang this suncatcher outside or even in their kitchen window. They'll remember their beloved mother every time the sun catches it.
17. Handmade Memory Bear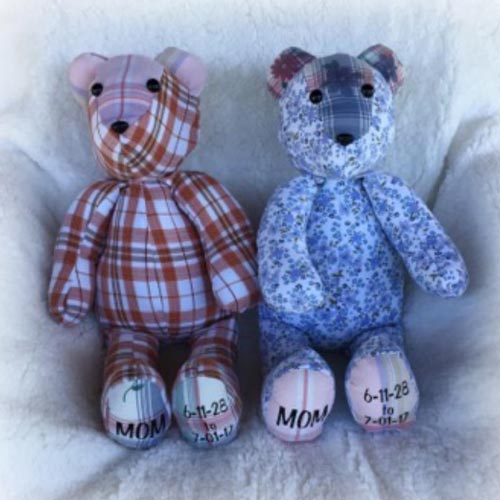 There is nothing like a handmade gift, especially when it's for a bereaved friend. Whether for an adult or child, this keepsake memory bear is one-of-a-kind.
The seamstress takes a loved one's shirt or other clothing item and creates a teddy bear from the the fabric – essentially breathing "new life" into it. It's a unique sympathy gift that will always be treasured.
18. Memory Tree Seedling
Death is such a finality when it occurs, that it can be hard to remember that life still goes on. Gently remind your loved one of this fact by gifting them the gift of a spruce tree seedling.
Very much alive, this baby evergreen can be planted in their loved one's memory, tended to and watched for years as it grows. It's a "living memorial" gift that keeps on giving.
19. Forever Roses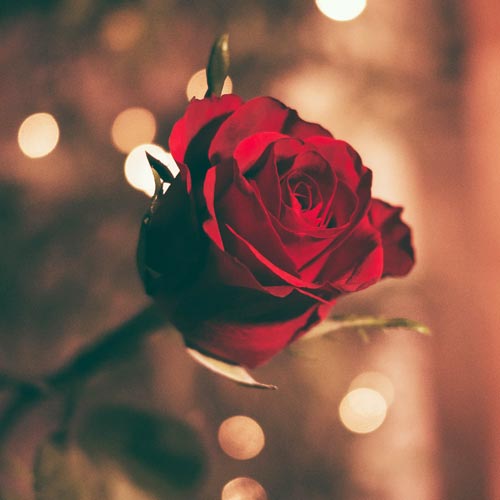 Forever roses are real roses that have been specially treated to last, without sunlight or water, for up to three years. So your friend will be able to enjoy the blooms for a long while without having to worry about caring for them.
Forever Rose London offers these roses in 34 different colors and four different sizes. The company ships internationally, and for local customers, also offers chocolate gifts, fragrances, jewelry, and more.
20. Quietly: A Piano Album
Music speaks where words fail. In "Quietly: A Piano Album," composer Jay Stocker will melt away your grieving friend's cares, if only for a little while. This instrumental album from the creators of Scripture Lullabies is a peaceful, soothing gem.
21. LED Custom Photo Globe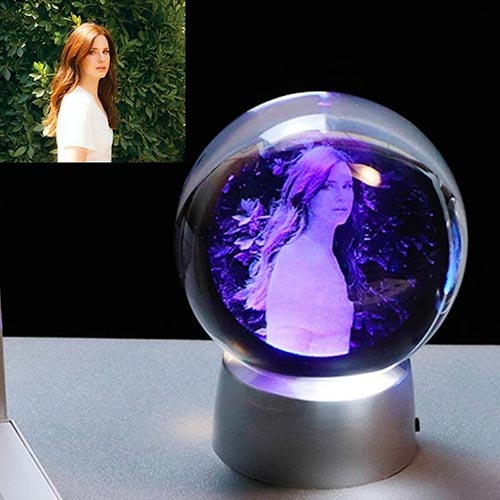 This LED photo globe provides a modern take on the traditional photograph in a frame. The shop, Engraved Memories Co, uses a special engraving technique to apply a photo of a loved one into a crystal sphere. When placed on the accompanying light base (which changes colors), the 2-D image lights up.
Whether your friend is mourning the loss of a family member or a special pet, this globe makes for a thoughtful and unique sympathy gift.
BONUS: Here For You Care Package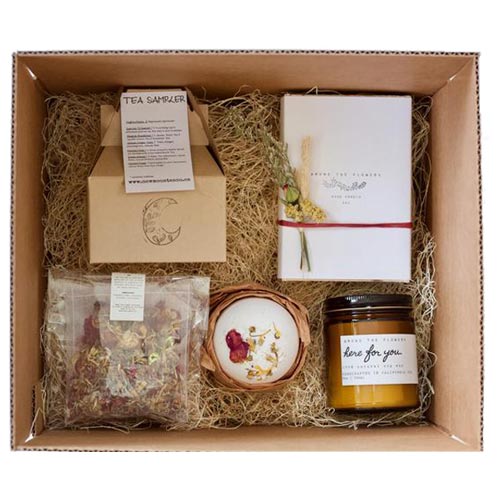 Losing a loved is often the most difficult and transformative experience a person will ever go through. During this time of grief, it can be very easy to forget to tend to life's essentials, especially when it comes to self-care. A care package from Here for You takes that worry out of the equation.
This particular care package has been curated with gifts ranging from a pillow mist to seed bar variety packs. Include a handwritten note or typed note card with your care package.
Other care packages from Here for You can include very practical items like plastic cutlery, paper towels, tissues, and more. Shop all of their unique sympathy gifts here.
---
We hope that you found some inspiration while browsing through our list of unique sympathy gifts. No matter what gift you end up going with, the important thing is that if gives your loved one the little pick-me-up and encouragement they need to keep going.
In need of more gift-giving ideas, especially personalized ones? Then head on over to Northwest Gifts. From sympathy to retirement gifts, choose from a wide range personalized for all occasions.
Pin It