In today's article we're going to take a look at 21 awesome and memorable gifts for the impossible man in your life.
Maybe he's the guy who seemingly has everything, so he's always hard to buy for. Or perhaps he's just very particular about what he likes.
In any case, we've got you covered. Because no matter how impossible your loved one may be on the outside, you know he's got a heart of gold on the inside, and you want to show him just how much you care.
Whether you're searching for him the perfect birthday gift, Christmas present, or a sweet little something "just because," you've come to the right place.
And if you like what you see in this list, feel free to take a look through our main article on gifts for men right here. There you'll find even more ideas just for him, no matter the occasion or type of gift you're searching for.
Let's get started!
21 Excellent Gifts for the Impossible Man
Our website is supported by our users. We sometimes earn a commission when you click through the affiliate links on our website. See our privacy policy & disclosures for more information.
1. Personalized Oak Barrel Head Sign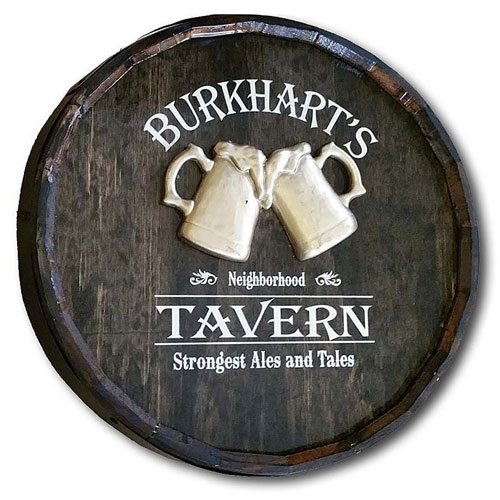 No matter how impossible the special man in your life may be to gift-shop for, any man would have a hard time looking away from this handcrafted and personalized barrel head plaque.
This tavern-style sign from Northwest Gifts is constructed of sturdy American White Oak wood from a quarter barrel (by real coopers) right here in the USA… meaning that you can trust that it's a high quality product.
The relief carving of two beer mugs adds a special touch to this barrel head sign, and personalization is included.
2. Connect 4 Giant Yard Game
Does your loved one enjoy spending time outside? Maybe he loves to host backyard barbecues, or parties by the pool when the weather's nice. Then this gift may be right up his alley!
This giant yard version of the original Connect 4 game measures 31″ x 23″ and comes with giant playing pieces. It also includes a carrying case for storage and easy transportation. The board is made of premium wood rather than plastic, and includes a stained finish.
Other creative oversized yard games include:
3. Bob Ross Painting Set
Whether or not he's a natural-born artist, even an impossible man enjoys a little Bob Ross from time to time… after all, who doesn't?
To help him get into the mood to paint those happy little trees, gift him this nostalgic Bob Ross painting set.
Each set comes with a DVD to help him get started, brushes and other tools, in-depth instructions, and of course oil paints.
4. Engraved Wooden Memory Box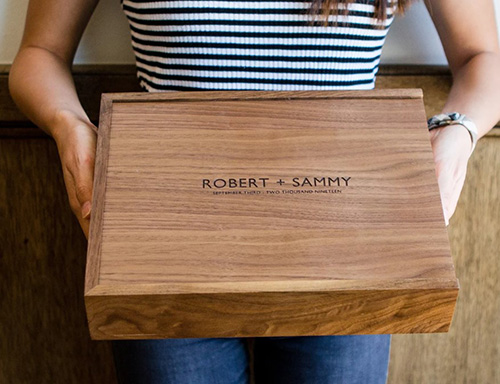 He may be impossible, but he's not heartless! Hit him in the feels with one of these gorgeous, walnut keepsake boxes engraved with his name (or perhaps a special date?). You can gift it to him as-is for him to fill with whatever he chooses, or maybe take it a step further and fill it up with letters, photographs, cards or other special memories.
You might have him wiping at his eyes a bit.
5. Exotic Jerky Bouquet
When all other ideas fall short, there is always the classic "way to a man's heart"! All jokes aside, this Carnivore Club jerky bouquet makes for a funny, yet tasty, gift that is sure to bring a smile to his face.
And the bouquet is not just a cluster of jerky sticks…it's a 20-piece sampler featuring four different jerky flavors: hot venison, mild venison, buffalo, and elk. Each order adds up to 20 ounces of jerky altogether!
6. Scratch-Off Movie Poster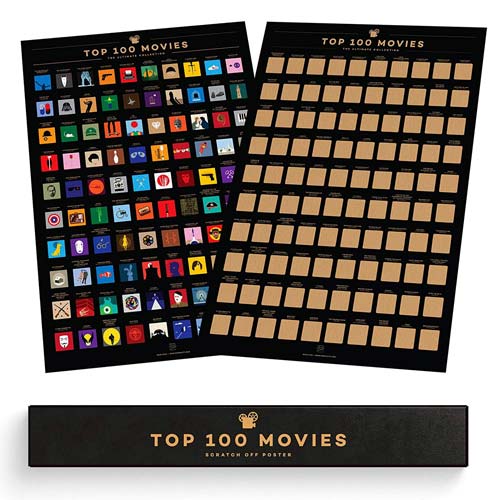 You're looking for a one-of-a-kind gift that the impossible man in your life will enjoy for more than just a little while. Well, this unique scratch-off movie poster may be just what you're looking for.
It features a scratch-off list of the top 100 movies in cinematic history, ranging from classics like Star Wars to more recent films like Wall-E. Whenever he watches a movie, all he has to do is scratch it off on his new poster to easily keep track of (and showcase) all the films he's seen.
7. Personalized Man Cave Bottle Opener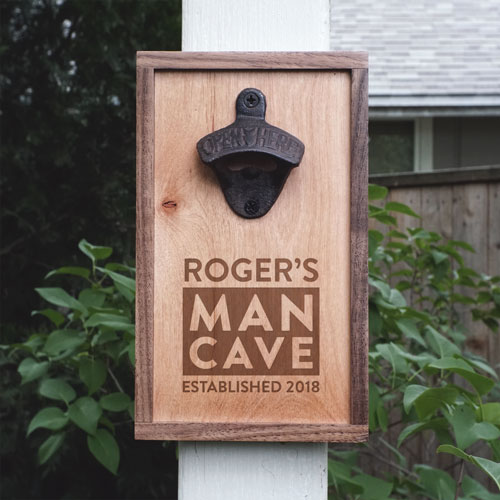 His man cave is the place where your impossible man goes to relax after a long, hard day on the job. Make his special time all the better with this man cave bottle opener from Northwest Gifts. With it, he can easily pop the top on a cold one and kick back his feet.
The bottle opener is made in Oregon from maple and walnut wood, with the opener itself made of cast iron. You can personalize it to feature your loved one's name, and it also comes with a screw for easy wall mounting.
Lots more designs and styles are available here, and you can pretty much engrave anything you want so use your imagination!
8. Bible Verse Wall Decor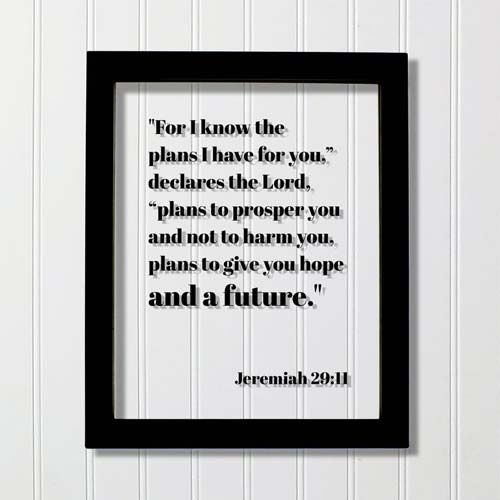 For the impossible man who is also a Christian, you can't go wrong with words from Scripture when it comes to finding him a gift he'll cherish forever.
For instance, take this framed acrylic wall decor piece from Etsy shop BurntBranch. It features the "floating" text of Jeremiah 29:11, making for a beautiful and inspiring addition to any room in his home.
9. Long-Distance Friendship Lamp
Does your friend or loved one live far away from you, in a different city or even country? Or maybe he's moving soon, too far for frequent visits, and you're going to miss him like crazy.
If this is the situation you find yourself in, and you're wanting to get him a farewell gift, take a look at these super-cool, in-sync friendship lamps.
Through the power of WiFi, no matter where in the world either of you are, if one of you touches your lamp, the other's will light up as a sign that they are being thought about.
10. Old Fashioned Pocket Knife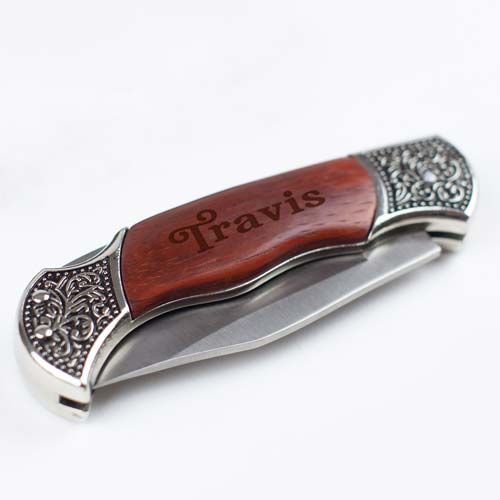 Finding the best gifts for the impossible man in your life won't seem so impossible after all when you consider this nifty pocket knife from Northwest Gifts (see what we did there?).
The pocket knife's handle is a rich rosewood and features a classical design for a vintage appeal.
Allow us to custom-engrave your loved one's name onto his new pocket knife for that extra special touch.
11. Stone Pillow Set
Sometimes the least likely gifts are the ones that "impossible" guys enjoy receiving the most. So imagine his face when you surprise him with this quirky set of "stone" floor pillows!
Oh no, the floor is lava!!!!!
Each set comes with seven pillows, all different shapes and sizes. You can also choose between seven different styles and color options. Not only great for fun play, he can also practice a little zen with pillow stacking (to help calm down after the stress of the floor being lava).
12. Whiskey-Infused Sunflower Seeds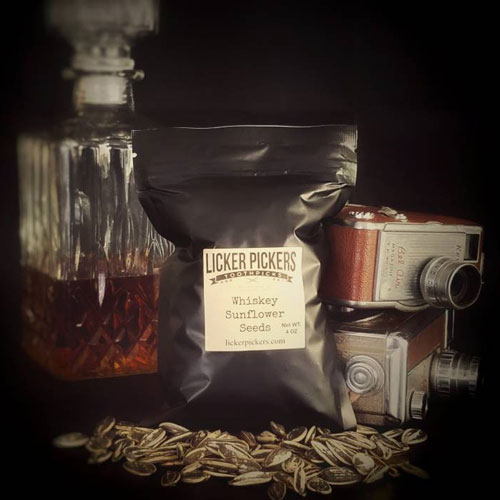 As it turns out, whiskey and sunflower seeds go together quite nicely. Licker Pickers is a Texas-based shop that picks only the finest quality sunflower seeds, salts them and then marinates them to perfection in you choice of either Kentucky Straight bourbon or malt Scotch.
These special whiskey sunflower seeds are sure to be enjoyed by even the most picky of snackers…good luck getting them to share with you!
13. Fujifilm InstaX Mini Camera
A picture paints a thousand words, but to capture that picture, first you need a camera.
Whether he's a pro photographer or an Instagram aficionado, any guy will appreciate this Fujifilm mini instant film camera. It's small enough to be as convenient as a camera phone, with the added benefit of instant photo printing.
Each printed photo will measure 2.1″ x 3.4″, perfect for journaling or scrapbooking. The camera comes with a carrying strap, rechargeable battery, and charger.
14. Our Story So Far Album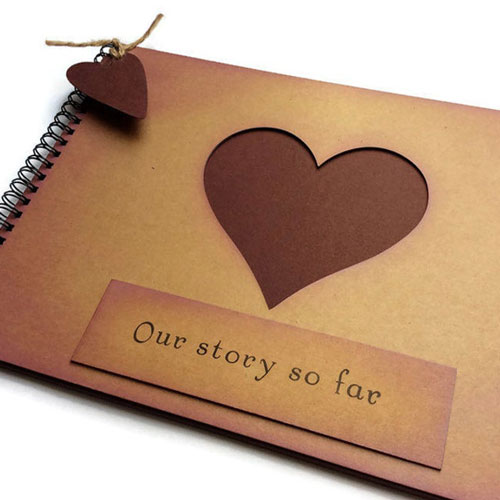 This album would make a wonderful accompaniment to the mini camera above, but would make a sweet stand-alone gift too.
Whether you're celebrating years of marriage or are just beginning to write your love story, this little book will allow you a special place to collect and keep your memories. If he's got even a twinge of a romantic streak, he'll love it.
The album is made using strong card stock and Kraft board, and is bound with a black binding wire. A little decorative heart hangs from rustic twine.
15. Voice-Controlled WiFi Drone
For the more adventurous guy in your life, choosing a gift that's more on the fun side will make finding it that much easier.
Take this voice-controlled drone from SNAPTAIN, for instance. Using commands including "Take off," "landing," "right," and "forward," your loved one will be able to easily control the trajectory of his favorite new toy.
This drone is equipped with WiFi technology as well as a wide-angle HD camera for capturing stunning aerial footage.
16. Personalized Guitar Strap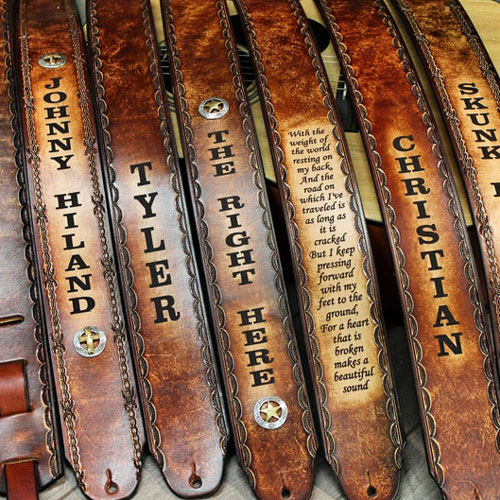 Gifts for the impossible man who's also a music lover may seem hard to find. But if he happens to be a guitar player, this custom guitar strap from Millers Leather Shop on Etsy will be your best bet.
The highlight of this gorgeous leather strap will be the engraving of his name right in the middle…the first thing he'll notice when you give it to him.
Besides his name, you can choose any other text you'd like to be featured. Each strap is crafted from high-grade Hermann Oak Leather.
17. Cigar Infusion Humidor Barrel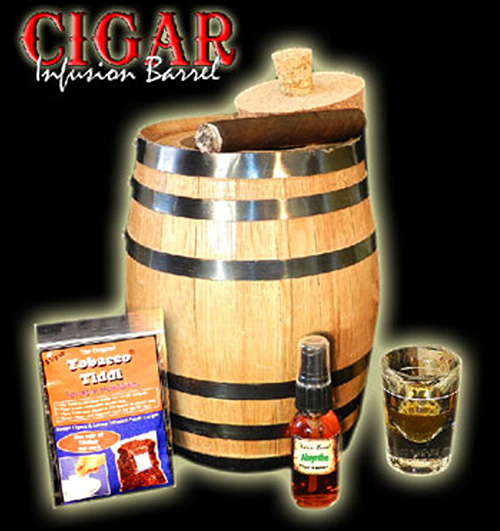 How cool are these cigar infusion humidor barrels? These great barrels can be personalized in so many ways — from the name engraving to the custom flavor infusion. With twenty-six unique flavors to choose from, even their most prized cigars can be taken to the next level. Humidors are standard fare for the tobacco enthusiast, but we guarantee they don't have one like this. And they said there was nothing else they needed or could ever want… Ha!
18. Storm Glass Weather Predictor
For a truly novel gift idea, consider this storm glass weather predictor from Eon Concepts. It's convenient enough for practical indoor use, yet elegant enough to display on the mantle.
Without ever having to step foot outside, your guy will be able to keep track of weather patterns by watching the crystal formation within the sealed glass.
19. Custom Folded Book Art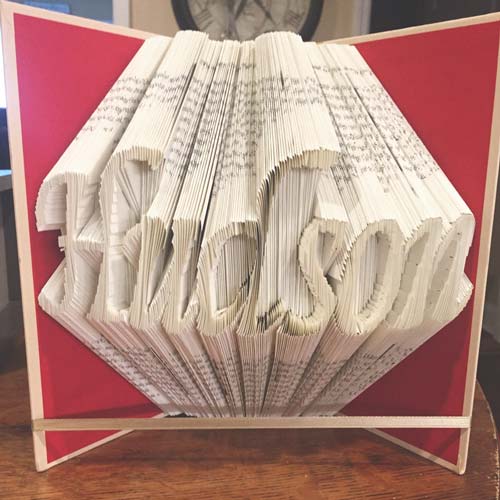 Do you have to find a gift for a book lover? This type of "impossible" man can really be difficult to shop for, because he is most likely very particular about the kind of books he enjoys reading (not to mention, he probably already has all the books and series he really loves).
So instead of wracking your brain trying to find him his next great read, consider surprising him with this custom folded book art found on Etsy. Seeing his name crafted neatly within the pages, he won't even care what book it is!
20. Automata Kit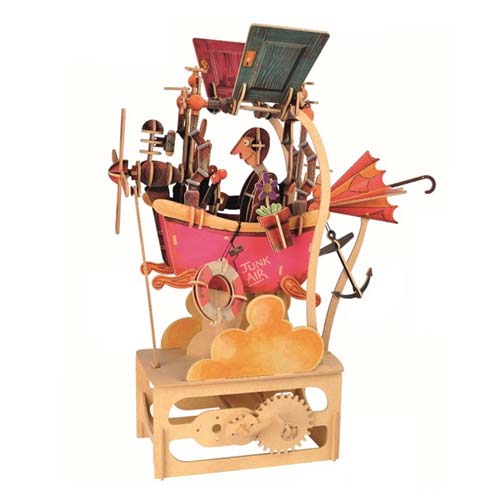 When it comes to finding the best gifts for the impossible man, it can help to think outside the box. One way to do that is to get him a gift that he can build himself.
This charming automata kit from Art of Play will provide him hours of fun and amusement as he works toward the final piece.
The kit, called "Junk Airship," comes with approximately 100 pieces which easily snap together, no glue required. When completed, clockwork-style mechanics will allow the piece to move as a whole and "fly" through the air.
21. Himalayan Salt Lamp Fire Bowl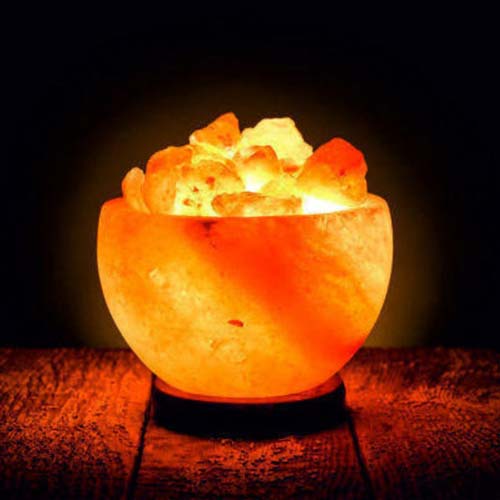 For a beautiful gift that also purports many health benefits, choose this Himalayan salt fire bowl. 100% natural salt lamps, when heated, are thought to release negative ions into the air.
Some experts believe that these negative ions can help keep the surrounding air pure by reducing allergens. This provides relief of sinus pressure, and can even relieve anxiety.
The pink Himalayan salt of this particular fire bowl comes from the Khewra mine in Pakistan, the world's second largest salt reserve.
More Gift Ideas for the Impossible Man
It's always fun to wrap something. The 21 ideas listed above are all potentially great gifts for the impossible man in your life to unwrap.
But not everything has to be a thing, or a thing you buy at the store (or online).
Consider giving him:
DIY gifts like a handmade scarf, a hand-drawn design on a t-shirt using these fabric markers, bottle-cap fishing lures, and much more. Here are some great ideas for DIY gifts
Experiences like trips, concert tickets, a series of date nights, picnics, weekend getaways, jet ski rentals, helicopter rides
Subscriptions to audio books, niche magazines or video channels, gyms and specialty gyms like rock climbing, clothing, coffee, tea, video gaming systems
Lessons, for example karate, boxing, dancing, woodworking, photography, surfing, aviation, or whatever he's into
Food & drink, including stuff you make (from fancy dinner to simple brownies), specialty beers, wines, or spirits, home barrel-aged whiskey, a commercial-sized box of Abba Zabas (or whatever his favorite candy might be), premium quality steaks
Gift cards to favorite restaurants, pubs, coffee shops, gaming systems, or hobby sites
You can gift any of these items using a card, DIY "coupon book", or by wrapping something that relates to the idea. For instance, a pair of headphones to go with an Audible subscription, or sandals to represent a trip to Maui. You get the gist!
---
Thank you for reading this list featuring 21 excellent gifts for the impossible man! Hopefully you were able to find that perfect gift for the special guy in your life.
But if your search for that special something continues, remember that we have a master list of men's gift ideas for you to browse through right here.
Did you find this article helpful? Or do you have some successful gifts for the impossible man from your own experience? Share your thoughts with us in a comment below.
Read Next: Homemade Gift Ideas for Boyfriend
Pin It