Creative birthday gifts for men (well, ones that they'll actually want and enjoy) are notoriously difficult to find.
Why is that? All you want to do, after all, is show him how much you love and appreciate him by picking out that one perfect gift you just know he's sure to enjoy.
Below, we've tried to make the annual hunt for the perfect birthday gift for him as easy as possible with this list of 21 clever, beautiful, and creative ideas for his special day.
Whether the special guy in your life is an avid gamer, a romantic dreamer, a sports fanatic, a book lover or more on the practical side, we've found a little something for everyone's birthday wish list.
Let's take a look!
21 Creative Birthday Gifts for Men
Our website is supported by our users. We sometimes earn a commission when you click through the affiliate links on our website. See our privacy policy & disclosures for more information.
1. Hammock with a Stand
What could be more leisurely than relaxing in a comfy hammock with some tea after a long day at work? Or what could top off the end of a perfect summer day than watching the sunset with a loved one from one of these? Especially on such a special day as a birthday!
This double hammock is built for two and able to support up to 450 pounds. It comes with a sturdy steel stand (no trees required!) and also a convenient carry bag. Choose from several different patterns as well as fabrics.
2. Personalized Watch Box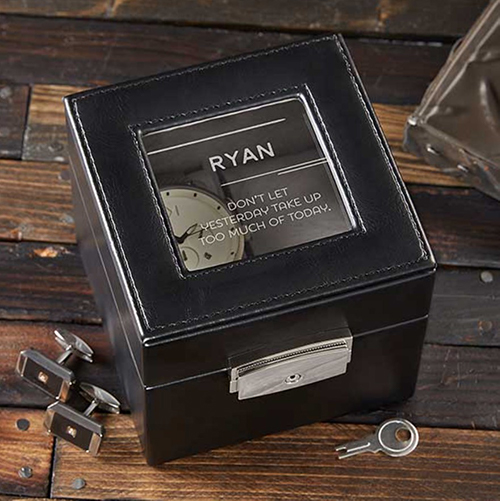 This watch box is truly luxe to the max. Beautifully crafted, its a safe place to store the very finest of his watch collection, protecting it from dust, dirt and debris of all sorts. You can also have is custom engraved with a variety of beautiful designs to make it as unique as he is.
3. Personalized Bobble Head Doll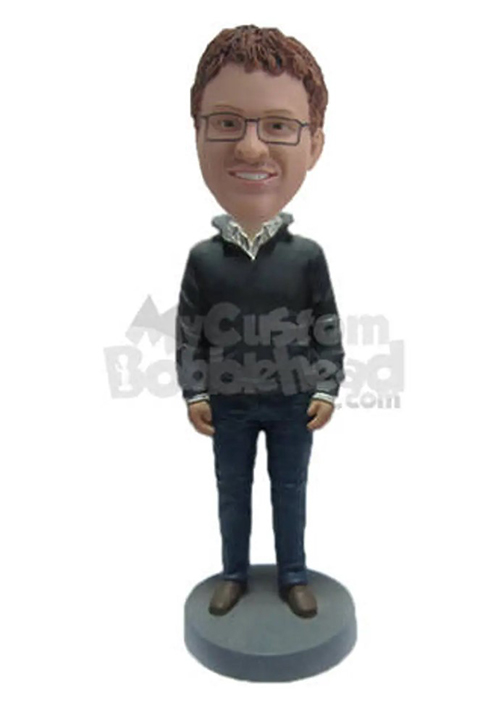 For a birthday gift for him that's a bit more fun, there's this adorable personalized bobble head doll. Simply send the seller some photos of the birthday man and they will custom create the likeness out of polymer clay (in bobble head form, of course!)
Let the seller know any pertinent details you want represented in your custom bobble head, such as eye color and hair color – no two dolls are alike! One of our very favorite creative gifts for men.
4. Custom Engraved Tumbler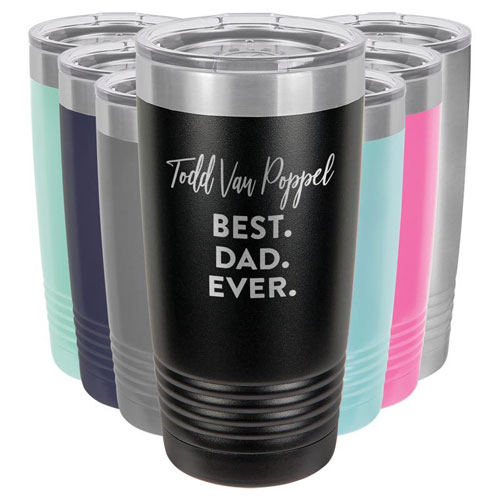 Whether it's the middle of summer or the dead of winter, our Polar Camel tumblers get the job done. Our stainless steel, vacuum-sealed tumblers come double-walled, meaning the birthday man's hot drink (or chilled beverage) will remain as such for hours on end.
Besides the personalized "best ever" version shown above, you can customize his tumbler with any engraving you like! For more custom engraved tumbler options, see here.
5. Remote Control Airplane
Remote control airplanes are one of the few classic childhood toys that remains beloved even in adulthood. So think of how his face will light up when he receives this (very grown-up) remote control airplane as a birthday gift!
Relive the nostalgia with him as he flies this Sport Cub RC airplane across the sky. This particular model comes in three different modes: beginner, intermediate, and experienced. It's also equipped with a panic recover mode as well as safe technology – the perfect accommodations for when he's first learning how to operate it.
6. Gamer's Heat-Changing Mug
It's always hard for you to find the perfect birthday gift for the avid gamer in your life…a gift you know he'll really enjoy. This year, let's change that by introducing you to this officially licensed Game Boy-inspired mug. When a hot beverage is poured in, the black "screen" suddenly "turns on!"
This mug is made of a quality ceramic and is suitable for practical use as well as display.
Related: 25 Ways to Level Up His Game Room Decor
7. Personalized Oak Aging Barrel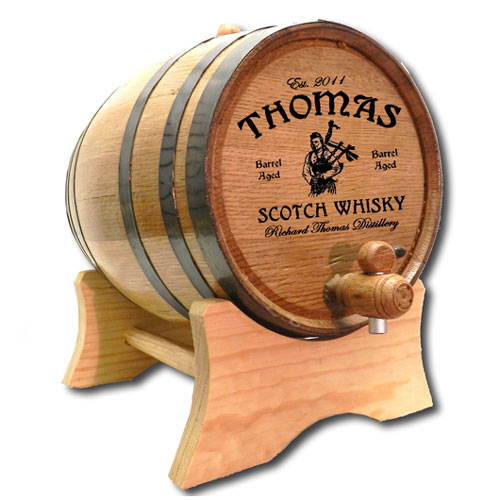 Does the special man in your life have an interest in making his own brews from the comfort of home? If not, he will after you gift him this beautiful oak aging barrel. This quality whiskey aging barrel is made of sturdy, beautiful white oak wood. Each one comes with a spigot, bung, stand and storing tablets.
Make this year's birthday his most memorable yet by custom etching this barrel with his name, the name of his favorite distillery (or whatever else you want to add), and a special date. Available in several different sizes. To browse through more of our custom oak barrels, go here.
8. Personalized Bible Cover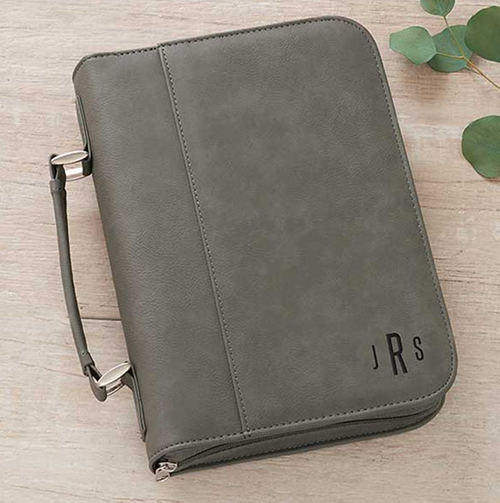 As a book that he is in day-in and day-out, his bible's cover will eventually wear down and begin to show the signs of heavy use. Help him protect it and prolong the life of its cover with one of these neat, customized leather cases.
You can have it engraved with his name or his initials, and the subtle stone grey color is beautifully understated.
9. Custom Book Embosser
For the book lover with a birthday coming up, we can think of no better gift (besides books, of course!) than this custom book embosser.
Personalize this quality embosser with his name, and watch him as he gleefully gets to work labeling his entire collection.
10. Star Registry Certificate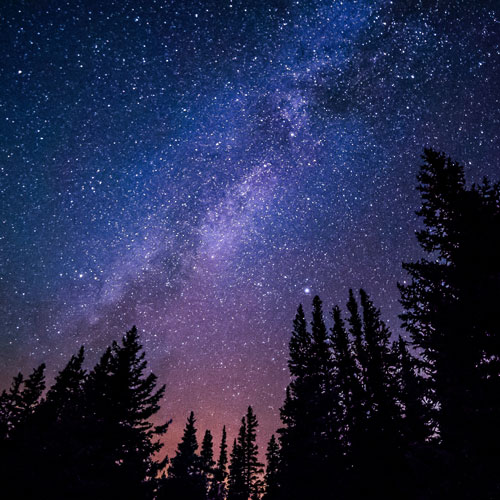 So far all of these gifts have been great, but you're searching for super creative birthday gifts for men. You're searching for birthday gifts that are out of this world. Pardon the pun, but we've got you covered!
Star Registration is one the most rated star naming services. And yes, it is real! It's a fun opportunity to name a real star after the special guy in your life. Depending on the package you pick, you'll receive a certificate featuring the coordinates of his star, fun facts about your star, and chance to choose a double star.
11. Personalized Whiskey Bottle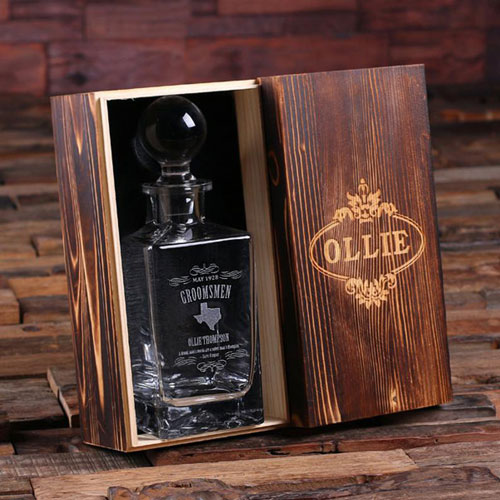 Personalized liquor bottles such as these are all the rage as groomsman gifts. But who says they do not serve equally well as birthday gifts?
Coming in at five stars with thousands of reviews on Etsy, this custom engraved whiskey bottle is an extremely popular item. Each glass bottle is hand-blown, includes a glass stopper and comes with an optional wood box (also customizable).
Related: Best Whiskey Gift Ideas
12. Wood Chess Board
There is more than one type of "gamer" in the world. If yours happens to be of the chess-playing variety, consider gifting him this beautiful chess set for his birthday this year. The board is constructed of quality maple, rosewood and basswood. The chess pieces themselves are metal and finished in silver and bronze.
This chess set features interior storage, comes with game instructions and two additional queen pieces.
13. Custom Engraved Compass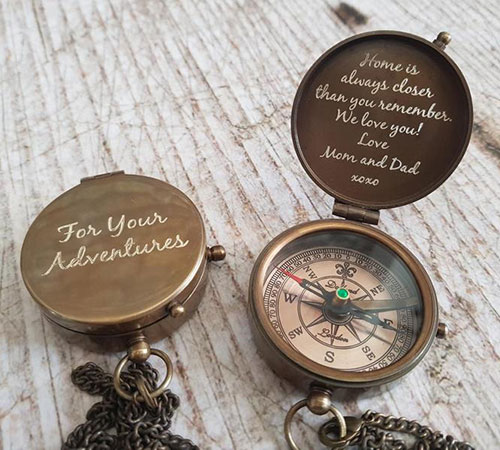 For over a thousand years, compasses have been the go-to tool of navigation. Long before GPS was a thing, compasses were the thing when it came to getting where you wanted to go. It's no surprise then that compasses have been given as gifts throughout history.
You can customize this old-fashioned compass for your loved one's birthday. Choose any lettering or designs you want for the front, back and inside of the lid.
14. Fitness Tracker
Pedometers are a thing of the past. Fitness trackers are where it's at. These little health tools have gained in popularity throughout the past several years, and continue to. If your special guy is a health or fitness buff, why not show him that you notice all his hard work with a handy fitness tracker?
This one comes in several different colors, so you can pick his favorite! Features include heart rate monitor, sleep monitor, calorie counter and yes, step counter.
15. Custom Home Bar Man Cave Sign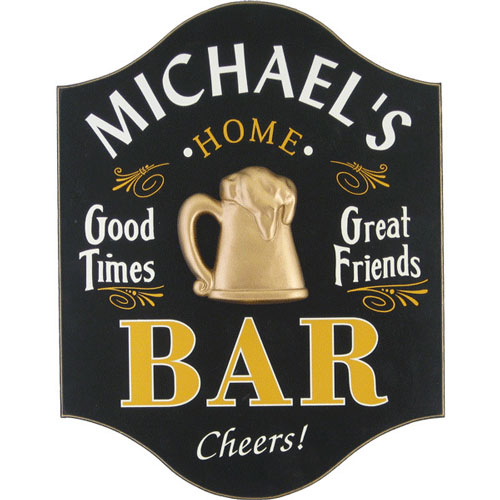 Really, a man cave gift?! Why not? Especially if he happens to have a man cave!
This personalized home bar wall plaque is crafted from quality furniture wood and made to look like an old-timey tavern sign. It includes in its center a vintage-style cast relief of a topped-off pint.
Add your man's name (which doubles as a bar name!) to create a personalized birthday gift he's sure to love for many more years to come.
16. Custom Sports Seating Map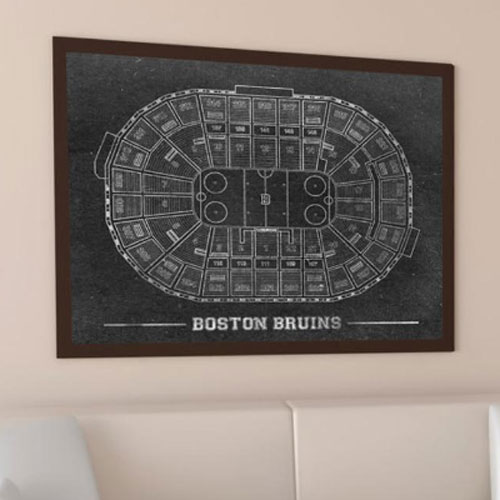 Birthday gifts for men stereo-typically revolve around sports memorabilia. But there's absolutely nothing wrong with that if the special man in your life loves that kind of thing!
Show him how much he means to you (and that you're paying attention to his hobby!) with this unique birthday gift. Choose his favorite team's sporting venue from this Etsy store, and the artist will send you a custom-made seating chart on either a canvas print or photo matte.
17. Man Crates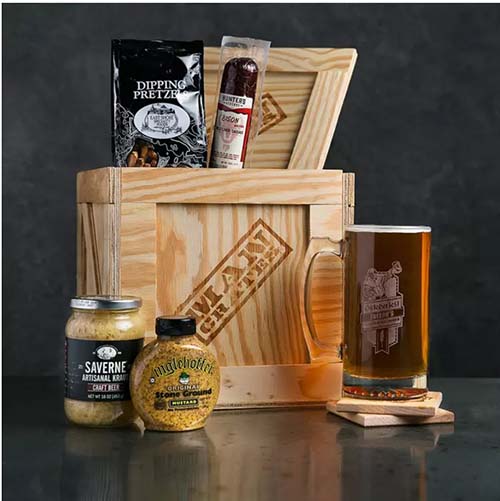 Is he into bourbon? Puzzles? Bacon? Jerky? Fishing? Hot sauce? No matter what he's into, you'll find a gift basket to match from Man Crates. The best part about this gift is how much fun he'll have opening it. Each crate arrives with a crowbar that he'll need to use to access his gift. Talk about good old fashioned bro-tastic entertainment!
18. Quality Binoculars
Every outdoorsman deserves a good pair of professional binoculars. For his birthday this year, give your favorite outdoorsman a pair of these Gosky HD binoculars!
A premium set of binoculars provides the perfect accompaniment to hunting, bird watching, hiking, or even for use watching a football or baseball game from a distance.
Related: Best Bird Watcher Gifts
19. Personalized Guitar Strap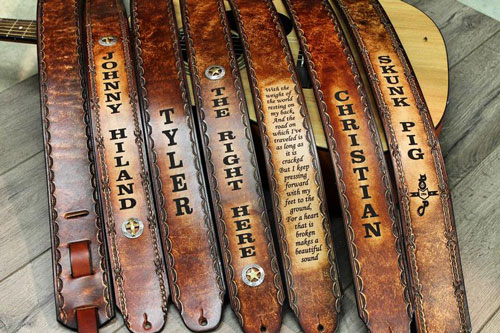 Your favorite guitar player already has a great instrument, and the talent to match. With his birthday coming up, you want to give him a little something extra to match his expertise.
This rustic personalized guitar strap may be just the thing. Choose either your loved one's name or his initials, and the shop will take care of the rest. This custom strap is fashioned from full grain Hermann Oak Leather and is made to fit any guitar.
20. Sound Wave Art Print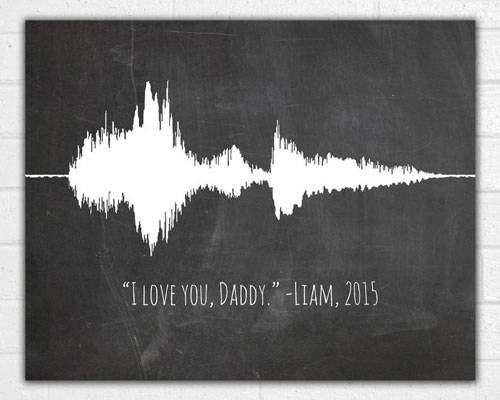 The auditory is transformed into the visual with this unique gift found on Etsy. The artist will take any recording you send in and turn it into a classy work of art in sound wave form. It will serve to represent not only your voice, but your heart as well.
Say "Happy Birthday" to your loved one via this printed sound wave, and enjoy as he cherishes your sentiment for years to come.
21. Personalized Bottle Opener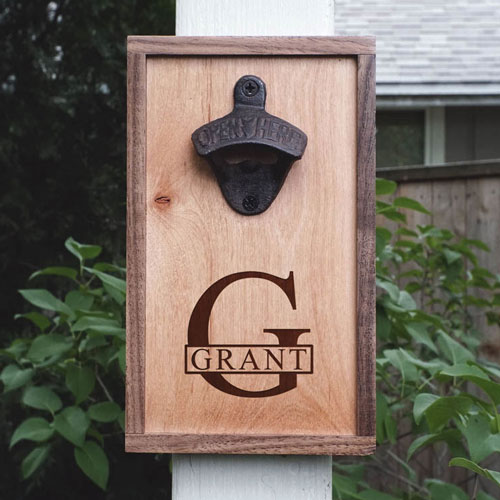 It's his birthday, so help him celebrate in style with this classic bottle opener from Northwest Gifts! Our sturdy bottle openers are made in the U.S. from high-quality walnut and maple woods. The opener itself is crafted from heavy-duty cast iron.
Your order will include a laser engraving of your loved one's name and his initial. More designs are available here. This is a classic yet creative birthday gift that he's sure to love.
---
Did you find what you were looking for in the gift selection above? We sure do hope so! The most creative birthday gifts for men can sometimes be hard to find, but it's our hope that the process was just made a little bit easier for you – hopefully you got some great ideas in the very least!
This listicle is only a small part of our master list of birthday gifts for men. Read that master list of gifts for men here for even more one-of-a-kind gift ideas!
And for more ideas from Northwest Gifts, you can browse our store here!