Today we've put together the very best 15th anniversary gifts to help you celebrate the love you share with your amazing spouse.
After all… 15 years together! You two deserve a party for sure. And of course parties just aren't parties without some really fabulous gifts to unwrap.
We've done the footwork for you, so all you need to do is scroll along merrily and find the utmost, perfect gift for that fabulous couple.
Our website is supported by our users. We sometimes earn a commission when you click through the affiliate links on our website. See our privacy policy & disclosures for more information.
All About the 15th Anniversary
This is part of our series on Anniversary Gifts by Year.
What is the traditional 15 year anniversary gift?
Crystal.
Why is crystal the traditional fifteenth anniversary gift?
It represents the sparkling love of marriage.
What is the modern 15 year anniversary gift?
A watch is the contemporary theme for the 15th anniversary gift.
Why is a watch the modern 15th anniversary gift?
A watch represents the time spent together, not to mention how much time you have left together.
What is the 15 year anniversary stone?
Ruby.
Why is ruby the fifteenth anniversary stone?
A ruby in the Sanskrit translates to "the king of stones." So, it's perfect for the king or queen in your love story!
What are the 15th anniversary flowers?
The traditional flowers for year 15 are roses.
What is the 15 year anniversary color?
Red, because of both roses and rubies.
10 Best Fifteenth Anniversary Gifts
1. Crystal 3D Photo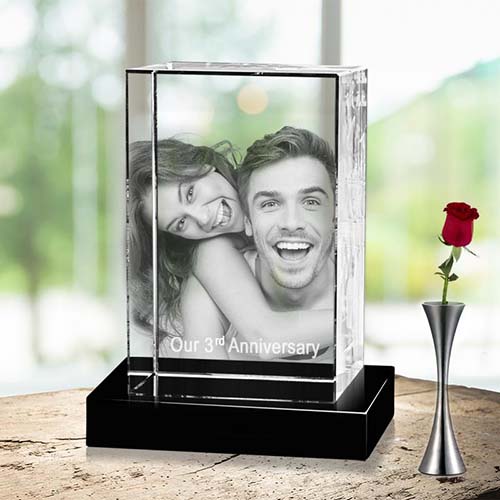 This pretty and modern looking photo frame is perfect for the 15th year together: it's studded with crystals and holds the best photograph you can find. It's streamlined and classy enough to look great on an office desk, but equally looks at home in the living room.
You can also personalize with your wedding date, or your names.
2. Roses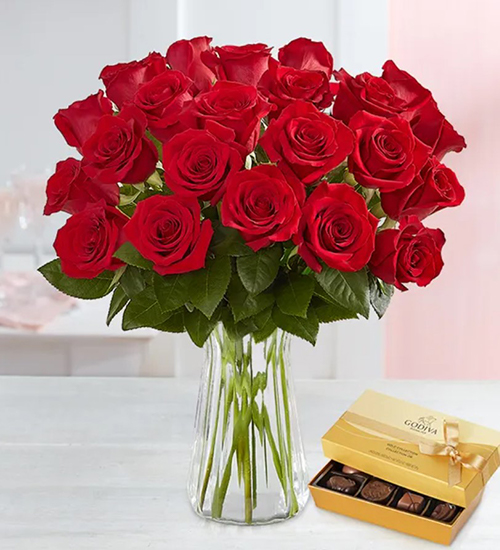 There's a reason they are considered the most timeless and romantic of all flowers, no matter the year! Roses, especially long-stemmed and a vibrant ruby red color – are just bursting with passion and adoration. The most flawless of roses deserve a pretty vase to go along with.
3. Crystal Star Map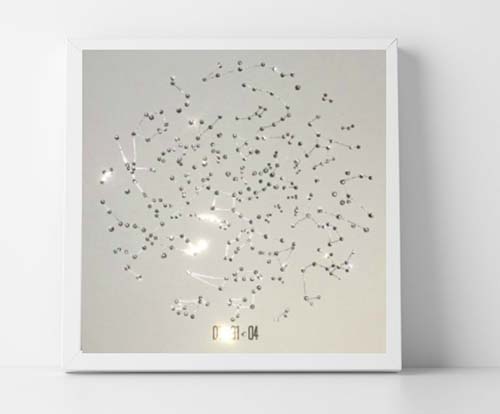 Studded with 400+ gorgeous, twinkling crystals, this amazing star map is totally personalized. Provide the makers with the dates, times, and location of your wedding or the place you first met, and they will create a one-of-a-kind constellation. This is such a unique and sentimental gift that will be treasured forever.
4. Fifteen Years Down, Forever to Go Anniversary Card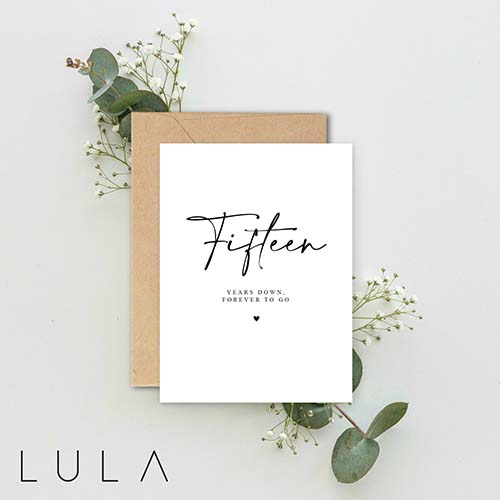 15 years down, forever to go! What a sweet sentiment, and a beautiful card for the couple who has stayed together through thick and thin.
Related: 101 Romantic "Happy Anniversary" Messages
5. What a Difference a Day Makes – Family Sign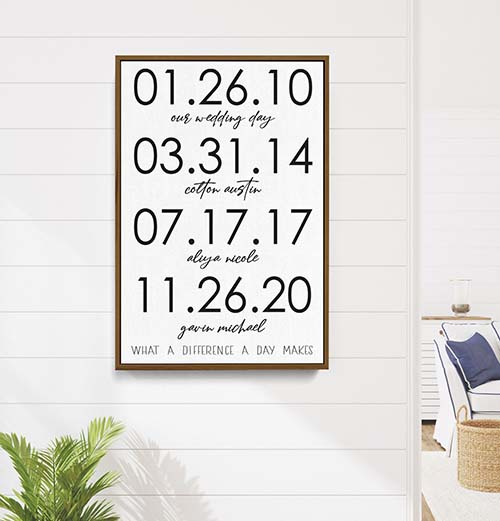 This custom wood framed piece of art is as timeless and unique as they are! Engraved with all of their important dates and names, etched for all of eternity, this will have a place of honor hanging in their home.
6. Personalized Bottle Opener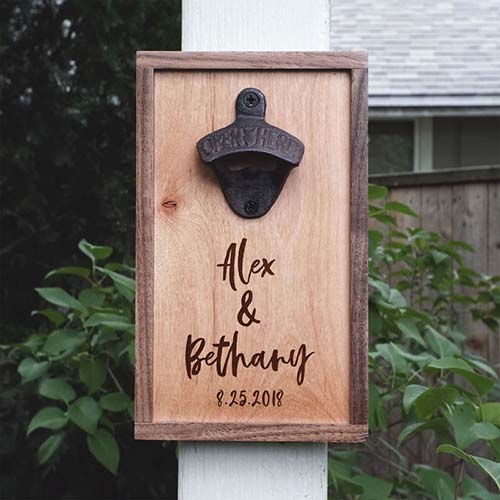 Personalized with their names, this maple wood bottle opener is such a sweet (and useful!) gift for that couple. They'll love never having to search through the junk drawer for their bottle opener. Whether they hang it in the kitchen, the den, or in the backyard next to the grill, they'll love this!
7. Crystal Decanter Set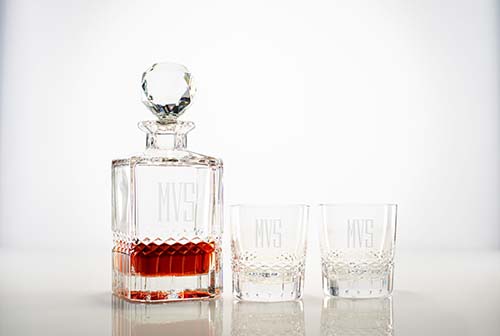 This whiskey decanter set, etched with their initials, is so posh and sophisticated! If they're the toasting type, and love hosting dinner parties (or quiet date nights at home, just the two of them), this crystal set is just perfect for them.
8. Ruby Fleece Blanket
Grab something delicious to munch on (like these vintage candies from your respective childhoods – ah, memories!) and cuddle up while watching a movie together in this cozy ruby blanket.
The color is so richly toned – like a jewel – and the plush softness will make them want to snuggle up all weekend.
Related: 50 Warm & Cozy Gifts for the Best Snuggles
9. Crystal Music Box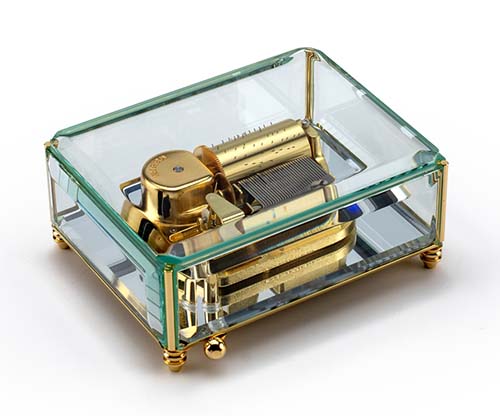 This charming crystal music box is perfect for the couple who has everything! It has a classic, almost vintage vibe to it, and with so many songs to choose from, you can find the perfect one that represents their love. It can also be personalized by engraving their name(s).
10. Personalized Sweethearts Bird Feeder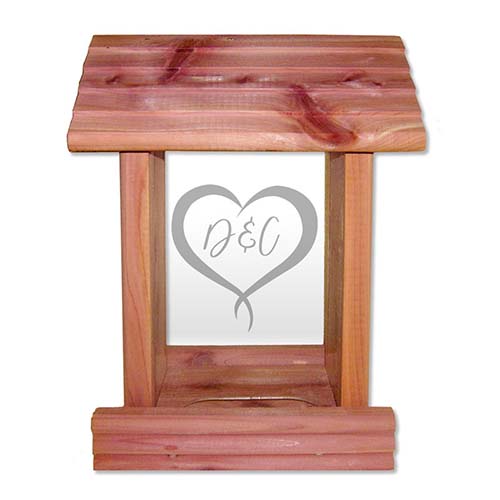 For the outdoorsy couple, this personalized bird feeder is just the thing! It has a generous size so they won't be refilling it all the time, and it is sturdy and well-made (in case those pesky squirrels get to it first). It looks lovely hanging in the yard and will bring all sorts of their aviator friends to admire!
Traditional 15th Anniversary Gifts (Crystal)
11. Dish Set
These pretty crystal serving and mixing bowls will be the star of the kitchen! The home chef will absolutely adore these useful and beautiful bowls.
12. 15 Years We Made a Family Crystal Sculpture Figurines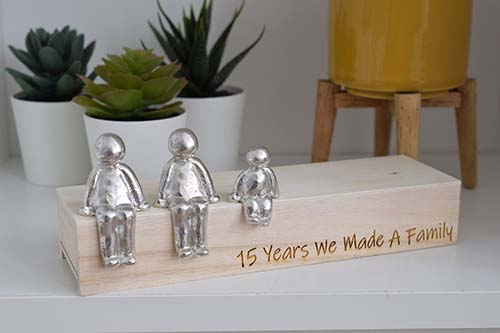 This cute family sculpture is so delightful! Of course, the little silver figurines can be tallied up to your specifications (0-4 children). It looks so sweet sitting on a bookshelf or coffee table.
13. 15th Anniversary Ornament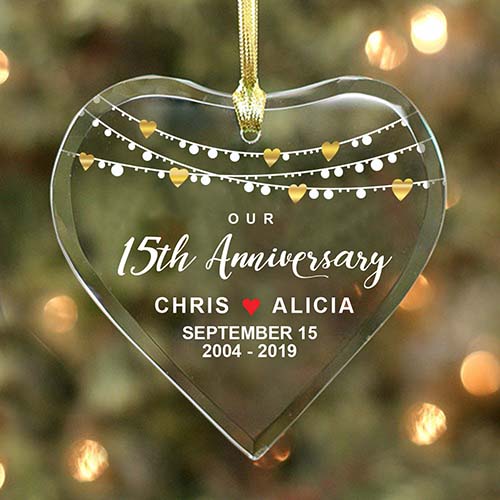 Whether you hang it on your Christmas tree, or dangle it from your car rearview mirror, or set it just so in your brightest window, this couple's glass heart will look amazing. It's personalized with your names and date, and is a charming gift for an anniversary around the holiday season.
14. Personalized Glencairn Crystal Glasses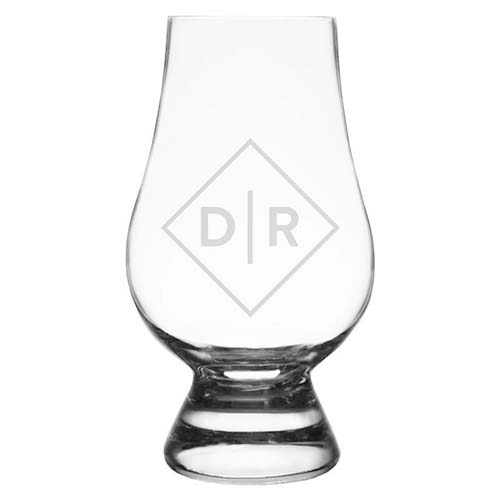 These personalized Glencairn glasses are custom engraved and would make the most sophisticated couple proud! They'll love adding these to their home bar or liquor cabinet.
15. Italian Crafted Whiskey Decanter Set
Crafted with elegance and timeless appeal, this crystal decanter set is just lovely! It has that traditional feel, yet with a modern edge. Only the prettiest and yummiest of spirits will be poured from this!
Modern 15th Anniversary Gifts (Watches)
16. His and Hers Wooden Watch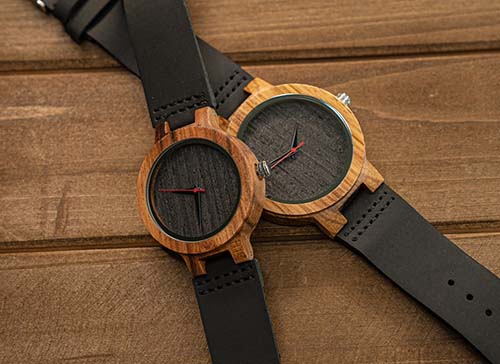 Watches are a great 15th anniversary gift: they represent all the time spent together. So why not get them matching ones? These wooden ones are so unusual but absolutely stunning. Definitely a gift they will love and treasure for a long time.
See what we did there? A long TIME.
Heh heh.
17. Watch Display Box
For the collector, this leather organizer is the bee's knees. It holds twelve different watches and displays them well; not to mention keeps them all in one spot, free from tangles.
18. Nurse Watches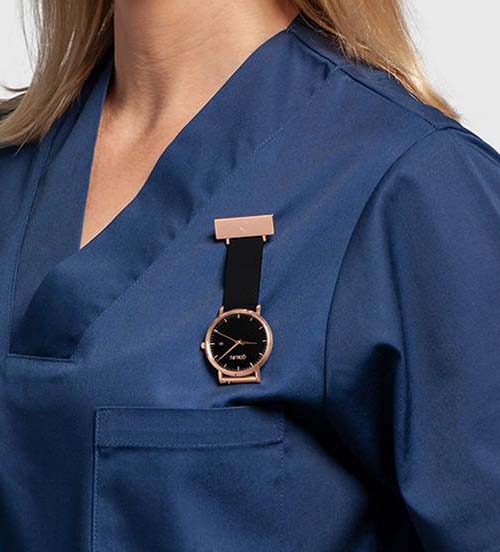 Not just for nurses, but for anyone who needs to know the time but also needs to be constantly washing their hands! Like… during a pandemic? These pretty watch fobs come in a variety of colors and different metals, and the second hand is great for taking a pulse.
COLURi's Luxury Watches gives 30% of their profits to women's charities, so you can feel really good about purchasing one of the lovely watches.
19. Vintage Watch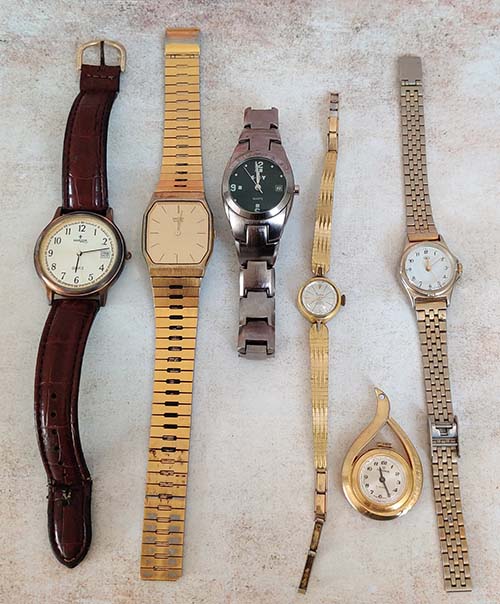 Everything old is new again! A well-made timepiece never goes out of style and never stops ticking. A vintage watch is just the thing for the fashionista, the antique lover, or anyone who already "has everything."
20. Engraved Watch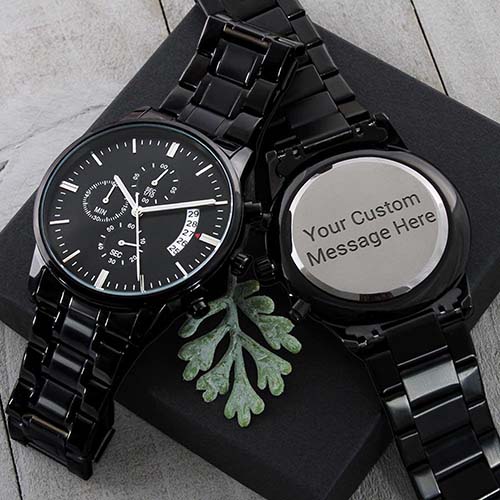 What makes a watch even more special? Personalizing it with an engraving written just for him/her! These lovely watches are gorgeous in their own right, but add in a sentimental message or their name, and it becomes the gift of a lifetime.
15 Year Anniversary Gifts for Her
21. Ruby Heart Necklace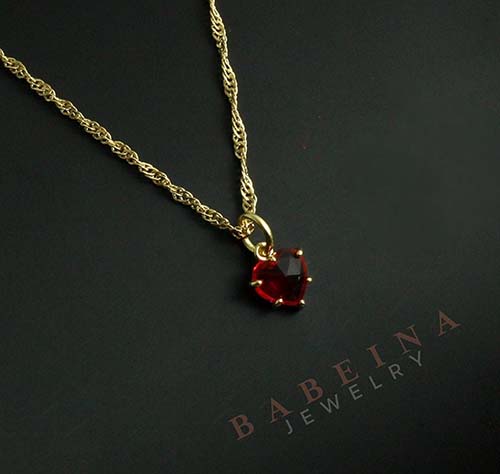 This simple but stunning ruby pendant is bound to become her new favorite accessory! The dainty gold chain is so pretty, and the ruby "heart" tells all: how much you love her.
22. Good Vibes Crystal Candle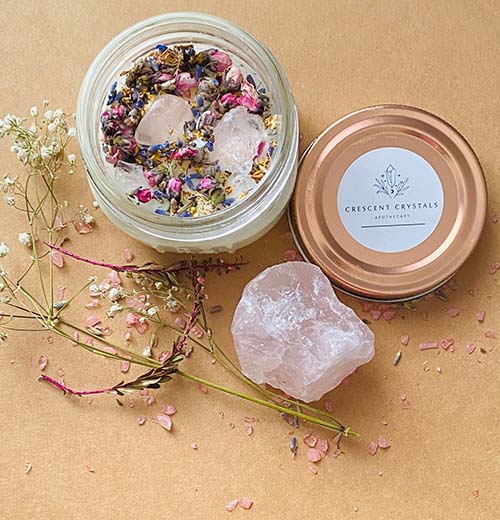 You almost can't go wrong with a scented candle, and we love this one made from both soy and coconut oils. Not only does it smell amazing and will instantly soothe you after a long day, but there are both rose quartz crystals and dried flowers sprinkled throughout, making it a one-of-a-kind gift!
23. Crystal & Botanical Set for Her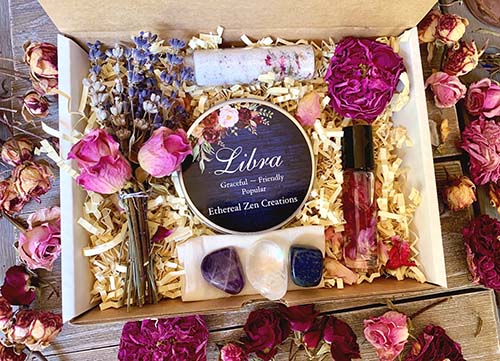 These pretty giftboxes are based on her zodiac sign, but we especially like the Libra one: look at those gorgeous crystals and stunning dried flowers.
You can choose from the Floral box, which includes oils, candles, flowers, crystals, and and bath salts, or the Cleansing box, which includes the above mentioned items, plus sage.
24. PS: I Love You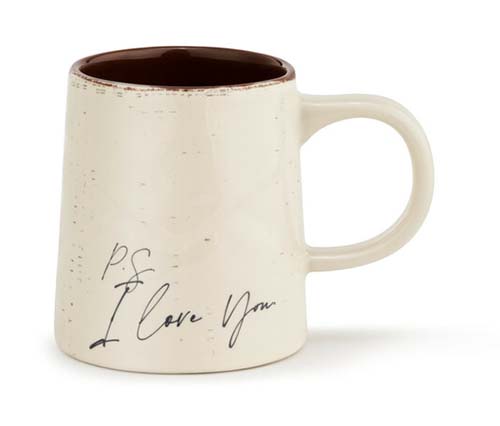 Just a gentle reminder in a hectic day! What a nice way for her to start her morning: with a cup of coffee in this charming and romantic mug that reminds her how loved she is.
25. Galaxy Rose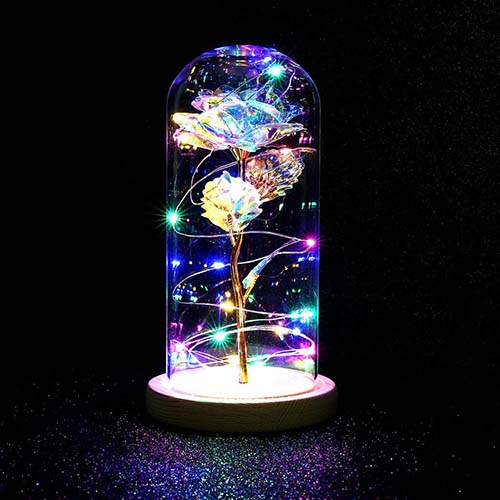 A little bit Beauty and the Beast, a little bit steampunk, a little bit art, this crystal galaxy rose will really wow her! She'll love the romantic look, the twinkling lights, and the magical colors. If your girl is the dreamer sort, with her head in the clouds, and her nose in a book, she'll really love this.
15 Year Anniversary Gifts for Him
26. Crystal Zen Garden
Perfect for his desk at work, this mini Zen garden is just the thing for the busy man in your life! He'll love the charm of it, and will find himself raking the black and white sand in a calming manner.
It's a daily reminder to mediate and stay collected during the hustle and bustle of life. Also comes with incense.
27. Personalized Portable Watch Case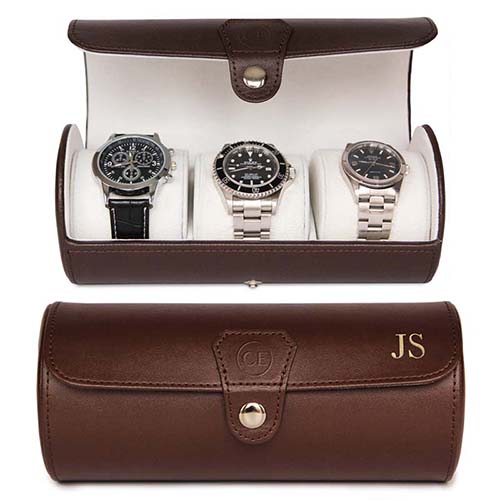 Great for the guy on the go, this portable vegan leather watch roll organizer is so awesome for business trips! He can carry his favorite three watches in safety and in style. Plus, you can feel good about the vegan leather and the environment.
28. Raw Crystal Necklace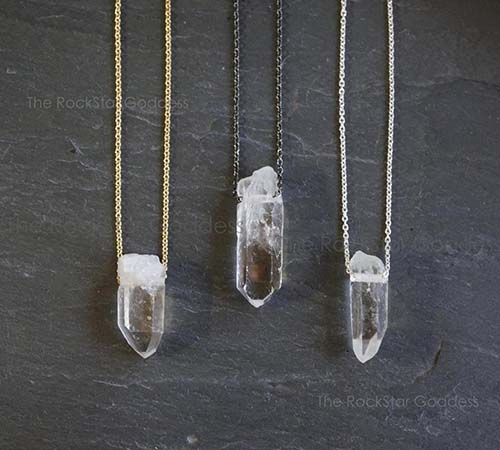 These quartz necklaces are just bulky and masculine enough for your man! He'll love the timeless appeal, the crystal pendant, and the way they really dress up a tee or flannel. Really, a style statement that will have so many asking, "where did you get that?"
29. Rose Gold and Quartz Watch
Made of rose gold and quartz, this stainless and leather watch is a real stunner. It's oversized, making it easy to glance at the time, and the colors go with every outfit. It's water resistant, and you can even get it personalized/engraved at any Fossil store near you!
30. Ruby & Gold Studs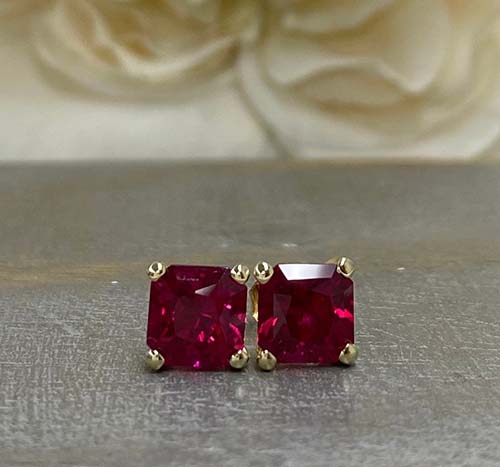 These elegant ruby studs are a real show-stopper. The blood red stands out against the gold accents. These are a wonderful way to mark 15 years of wedding bliss!
15 Year Anniversary Gifts for Couples
31. LED Light Up Rose Bear
This light-up rose bear is great for the young at heart couple who is celebrating 15 years together! They'll love the look even before they turn it on! And don't worry, these artificial roses last a lifetime, so they can keep the bear for years to come.
32. We Still Do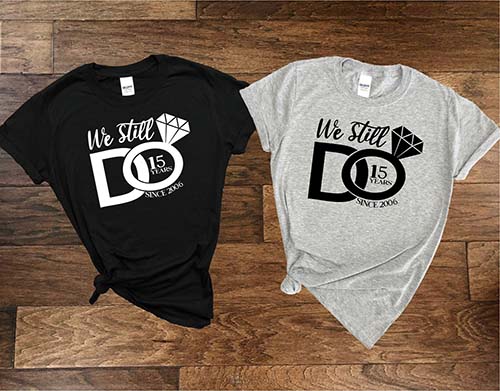 Aww, how sweet are these matching tees for him and her? Wedding bliss has arrived in the form of these cute shirts. They'll love wearing them to their anniversary celebration, and for the other 364 days after that!
33. The Two of Us Decorative Bells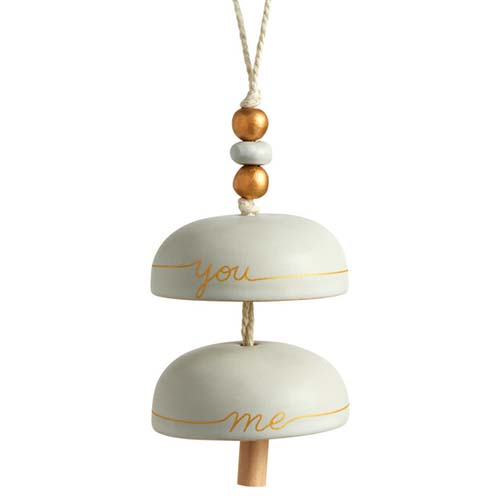 The Inspired Two of Us Bell is handcrafted and such a sweet gift for the couple in your life. The ringing bell adds a calming addition to their home, whether hanging outdoors or in. They'll also gift wrap it for you!
34. Crystal Glass Tea Set
This rotating magnetic tea set is such a keeper, you might not want to gift it after all! Well, good thing you live with your spouse then, eh?
The magnet allows for precision pouring with no drips and the six cups are so well designed. When you aren't brewing tea, it still looks amazing sitting out on display. This is definitely not a 15th anniversary gift to stow away in a cupboard.
35. One Love Personalized Photo Pillow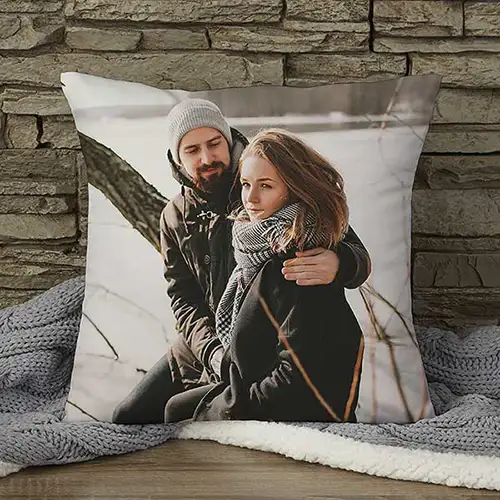 All you need is their name and a great photo and you have yourself one fabulous gift! This photo pillow is one-of-a-kind and they will absolutely adore it. Plus, think of the pillow fights … ! So romantic.
Unique Fifteenth Anniversary Gifts
36. Ruby Soap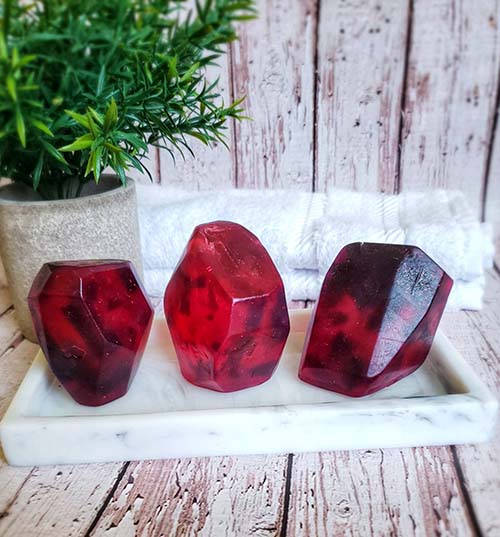 Add this ruby soap into a homemade gift basket along with roses, chocolates, and everything else they like! They smell divine and will really spruce up the look of their bath.
37. Amethyst Crystal Holder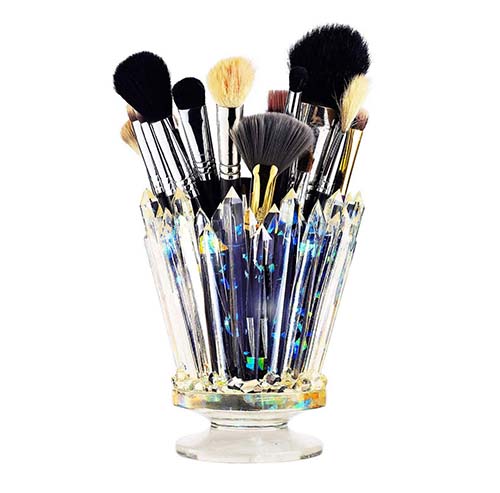 Designed to hold makeup brushes, this amethyst and crystal holder could really organize a lot of things! We're thinking pencils, art brushes, bracelets, kitchen utensils, office supplies… the possibilities are kind of endless!
38. Crystal Prism Sun Catcher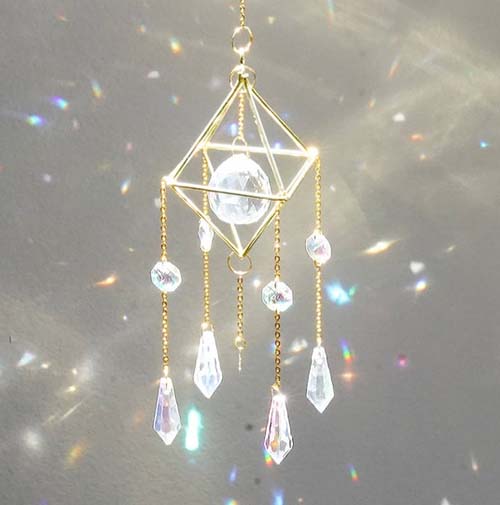 This pretty suncatcher is made of crystal prisms and oh-so pretty! We love the way it catches the light, so make sure to hang it in your sunniest window. Such a great option for the boho way of life.
39. Eternal Crystal Rose Statue
This pretty crystal rose statue is great for a long-lasting rose-themed anniversary gift. The ruby red color plus sparkling crystals really create a pop. It will look so nice in their home, and will remind them of that special 15th year together.
40. Personalized Rose Petal Bookmark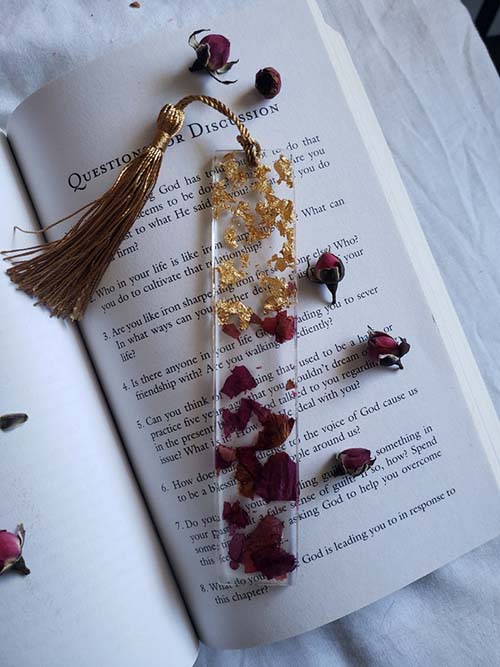 For the bibliophiles in your life who are celebrating 15 years together, this rose petal bookmark is just the thing! It's so pretty they are bound to smile every time they open their book and see it again. And it is made of finer stuff (i.e. good quality) so it will last for years to come.
This article is part of our series on Anniversary Gifts by Year.
Read Next: 101 Super Romantic Things to Do on Your Anniversary
Pin It