A 12-year-old girl can be so incredibly hard to impress at times. Finding birthday gifts for 12-year-old girls can be even harder.
They know (or think they know) what's cool and what's not, their interests are constantly changing, and they might not be into the kinds of gifts you used to give them when they were younger.
If you're worrying about not being able to find her a trendy yet thoughtful birthday present — never fear! We've gathered 30 age-appropriate gift ideas that will definitely give you some "cool" points in her eyes.
Lovely Birthday Gifts for Every 12 Year Old Girl
Our website is supported by our users. We sometimes earn a commission when you click through the affiliate links on our website. See our privacy policy & disclosures for more information.
1. Sun Catcher Stickers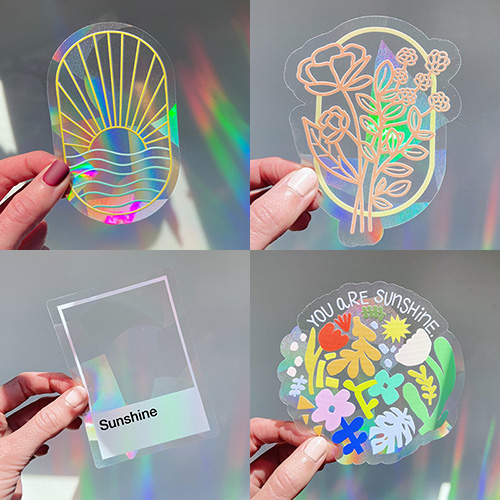 A sun catcher would make a lovely decoration for her window, but finding how to hang a traditional glass version can be difficult. Check out these gorgeous sun catcher prism stickers, then!
Simply stick them on the window and enjoy the marvelous effects. And don't worry — they easily peel right off if needed.
This seller donates their proceedings to the Leukemia and Lymphoma Society, so these are a great way to support a good cause while giving her something to brighten her space.
2. Tamagotchi
Wait, they're still making those? Tamagotchi were popular "digital pets" in the late '90s and early 2000s, but they can still make trendy presents for the new generation!
After all, nostalgia is all the rage nowadays. What goes around comes around, as they say.
She'll love feeding and taking care of her virtual pet, and since these guys are small and portable, she can take these cute lil tech gadgets wherever she goes. Definitely a favorite pick of gifts for 12-year-old girls.
3. Pretty Tapestry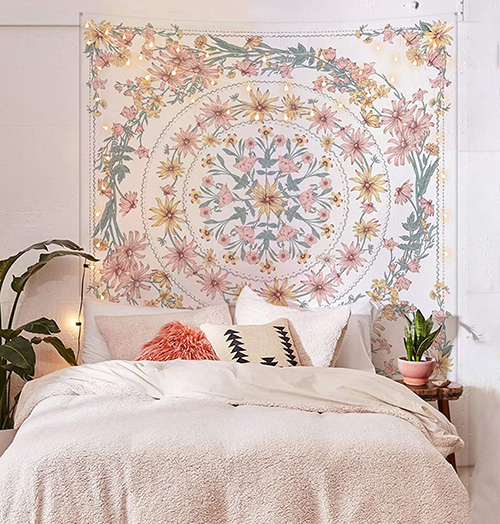 She's probably always on the lookout for new room decor, and a tapestry would be just the thing to complete her unique aesthetic.
If she's into pinks and florals, the rose tapestry above is a wonderful choice for her. That same listing contains tons of different tapestry styles, too, so you can pick the one to best fit your daughter's preferences and make the perfect gift.
4. Dainty Floral Name Necklace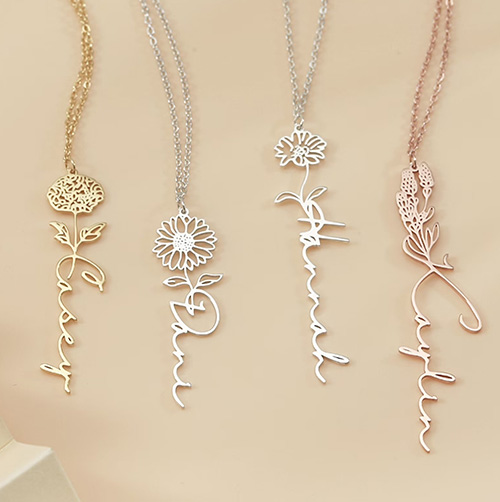 As she works toward defining her sense of style, a delicate floral necklace with her name on it will help pull any cute look together.
This copper base jewelry comes in gold, silver, and rose gold plate, so you can pick whichever suits her best. This would make a wonderful, heartfelt gift without breaking the bank.
5. Custom Inspirational Tumbler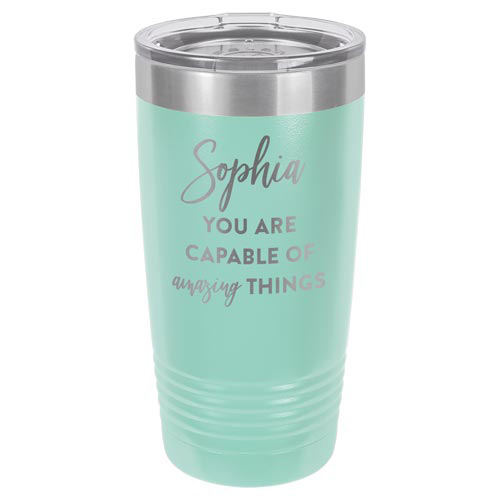 She could always use some encouragement, so this customizable tumbler would make a great gift idea.
The option to include an inspirational saying of your choice on the front of the cup is what sets this pretty tumbler apart. It also comes in multiple colors and sizes (12oz–30oz) so you can choose her favorite.
Give her a functional, stylish way to stay hydrated and confident throughout the day with this great addition.
6. Fairy Lights
No tween girl's room decor is complete without string lights!
These popular decorations give an inviting glow to her space, and they aren't too expensive, either, making them a great idea if you're on a budget. She can hang them around her bed, on the walls, hang polaroids on the string — the possibilities are endless.
She'll have so much fun turning her space into a whimsical wonderland.
7. Hand Sewn Linen Dress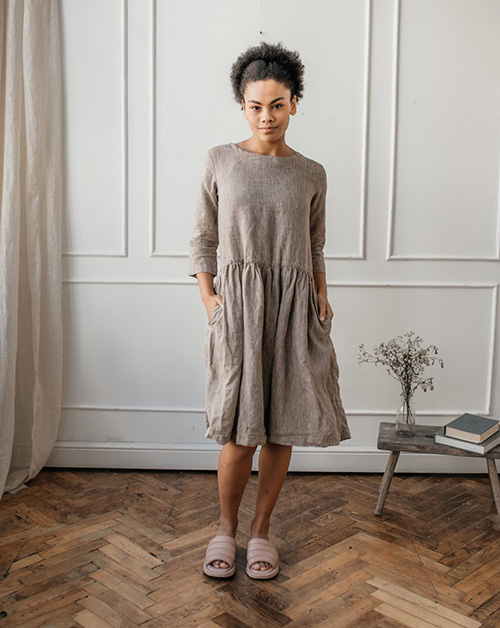 She's probably looking to revamp her closet as she develops a keener eye for fashion, so a cute addition to her wardrobe would make a thoughtful gift.
This modest, high quality linen dress comes in plenty of pretty colors, and the pleated skirt creates a classic look that will never fall out of fashion. Plus, it has pockets! We all know that's the best part.
8. Fun Card Games
With everyone on their phones 24/7, it's more difficult to have some good, old-fashioned face-to-face fun with friends and family.
Solution: Buy her a kid-friendly card game that she can play with her friends or that you can enjoy together as a whole family.
With newer kid-friendly titles like Exploding Kittens and Kids Against Maturity, she'll be looking forward to the next family game night. Get unplugged and make some memories!
These card games are perfect for 12 year old girls:
9. Stainless Steel Water Bottle
A water bottle is always a great gift since she can take it everywhere with her, whether it's to school, to a friend's house, or just to keep in her room.
These water bottles from Simple Modern are popular for a reason: they're super durable, easy to clean, and they keep your water at the perfect temperature for hours on end. No worries about spills in her backpack with its tight sealing lid, either!
10. Drawing Set
If she's a budding artist, she'll need the right supplies to bring her ideas to life.
For the price, these art sets are a steal. The 76-piece kit comes with five 12-piece bundles of pencils including sketching, charcoal, and colored pencils, a sketchpad and watercolor paper, a paintbrush, and more! 
And everything is packaged in a compact case so she can easily access it whenever inspiration hits.
11. Hidden Pocket Scrunchies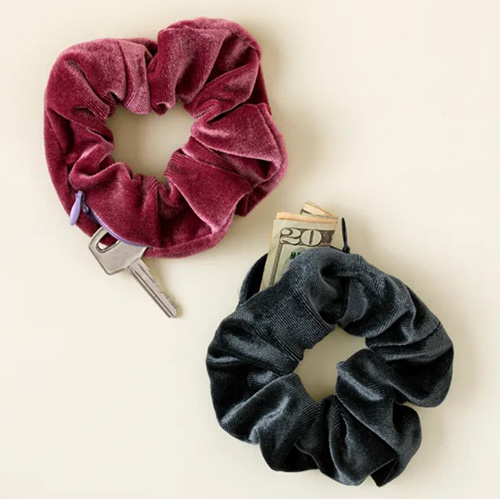 It's a well-known fact that women's clothing has a shortage of pockets, and that's why these ingenious scrunchies make awesome gifts!
If she's ever in a tight spot in which she picks out a cute outfit without pockets, these hidden pocket scrunchies will come through in a pinch.
These high-quality, velvet scrunchies contain discrete zippers so that they can hold her hair and her chapstick, money, etc. She'll be grateful to have these handy accessories in her arsenal. Plus they come in a rainbow of colors!
12. New Books for Her
Is she a voracious reader? Then new books would make the best gifts!
Sheena Meyer's sci-fi fantasy tale The Girl Who Looks Beyond the Stars and Neal Shusterman's more grounded fantasy of Downsiders are excellent picks for lovers of all things fantastical.
Life Skills for Teens would make a practical gift for the young girls who are eager to learn more grown-up skills.
No matter which good book you pick, she'll be glad to have a new title to add to her TBR pile.
13. Best Board Games for Her
If she enjoys playing board games with her friends, she'll love having a new one to try.
Options like Clue and Ticket to Ride are classic games — oldies but goodies, if you will — and she's missing out if she's never played!
On the other hand, Munchkin is a fun, fantasy-themed card game that's sure to become a hit in your house.
What are you waiting for? Try a new game together at her birthday party!
14. Tinted Flower Lip Balm
She's probably itching to experiment with makeup if she hasn't started wearing it already.
Help her on her way to defining her signature look with this flower lip balm from Winky Lux. The lip balm itself is clear, but gives the wearer's lips a brighter shade of pink. It also comes with a mini chrysanthemum inside the balm – so very pretty to look at!
It also doesn't contain phthalates, sulfates, parabens, or gluten, so you can be certain that you're giving her the very best without any harsh chemicals added.
15. Friendship Bracelet Kit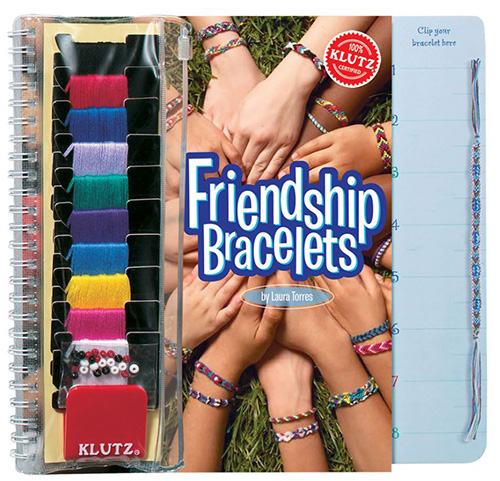 If she's craftsy, she can make some friendship bracelets for all of her friends with this neat bracelet kit. This is a sweet way for your (nearly) teenage girls to build bonds with their friends as they share the bracelets with one another.
The kit has enough material for ten bracelets, so no one has to be left out of her circle. Such a good idea.
Super-Cool Gifts for Every 12 Year Old Girl
16. Gabb Phone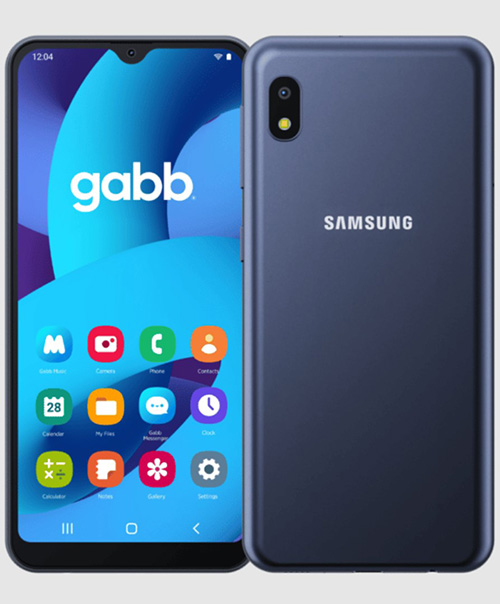 Does she feel ready for her first phone?
While phones are convenient when she's away from home, you (rightfully!) may feel hesitant to give her a device with internet access.
With the Gabb phone, you can have your cake and eat it too: this phone provides zero access to social media and the internet. It also can't download games, so you don't have to worry about her screen time.
Give her the freedom to call and text her friends without all of the extra distractions.
17. Soft Light Make Up Mirror
This soft light makeup mirror will make her feel super grown-up as she gets ready each morning.
This trifold mirror has a sleek clamshell design so she can set it up wherever she he needs it. The different mirrors contain different magnification levels so she can see every detail as she preps that precious face. The lighting is even adjustable to help her test out her look under natural or artificial light.
This mirror will revolutionize her makeup routine, and would make one of those amazing gifts that she can use for years and years to come.
18. 3D Home Kit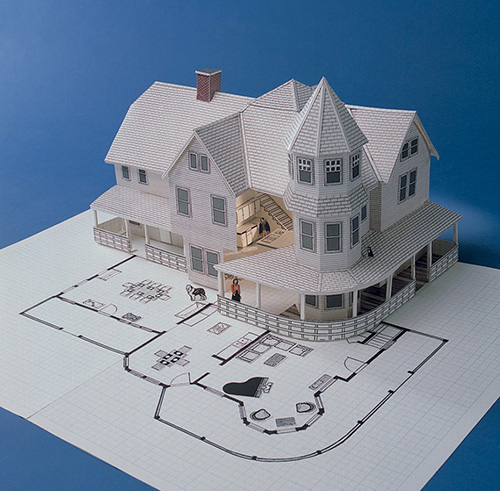 Encourage her to spend less time on the screen and more time developing hobbies with this 3D home kit. This kit provides graphing paper complete with home designs and cutout illustrations of everything she'll need to imagine her dream home.
Keep in mind that the kit requires certain accessories listed on their website for her to start designing.
If she's an aspiring architect, she may be up to the challenge – this detailed, realistic kit is certainly a step above Legos.
19. Instant Camera
Vintage polaroids are super popular with the middle school and tween years nowadays, so this instant camera is a perfect way to encourage her to develop some analog hobbies.
This camera comes in purple, blue, pink, or white and contains enough film for 60 photos. It also comes with a nifty case and strap for capturing any special moments on the go.
Selfies may be ubiquitous, but they aren't tangible. She'll appreciate having physical reminders of her memories with this camera.
20. OLED Nintendo Switch
No young gamer's collection of consoles is complete without a Nintendo Switch. Nintendo has made kid-friendly games for decades, so this console is perfect if you want to keep negative content out of her games.
The OLED Switch features a 7-inch 720p HD screen that offers an amazing level-up to the graphics of any game. The Switch includes two Joy-Con controllers if she wants a friend to join her in the fun.
With so many options for play, she won't be disappointed with this gift.
Here are the perfect games for girls her age:
Related: Best Gifts for All Gamers
Personalized Birthday Gifts for 12-Year-Old Girls
21. Flower Monogrammed Journal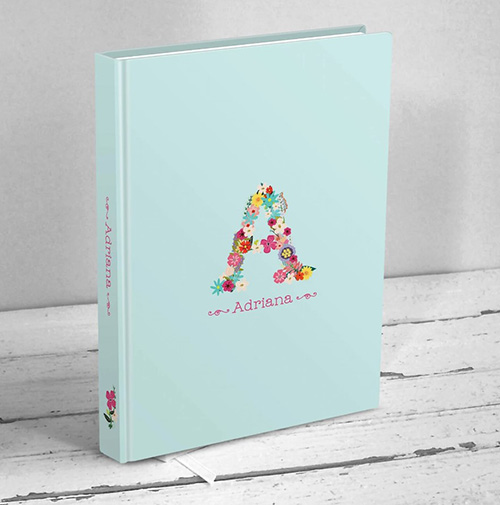 For many pre-teen girls, journaling is a special part of growing up. Whether she's been journaling for years or had been itching to start, she'll be eager to fill the pages of this floral monogrammed journal.
It can be personalized to feature a beautiful floral illustration of her first initial on the cover with her name underneath.
Encourage her to write, reflect, and grow with this special journal.
22. Neon Room Decor Sign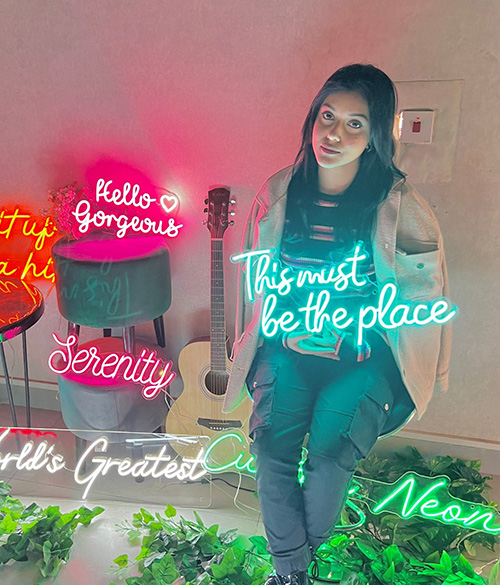 Add an electric pop of color to her room with this custom neon sign! It comes in multiple different colors and font choices, and includes the text of your choice. Customize this sign with one of her favorite quotes or catchphrases for a just-right gift.
She'll love the retro atmosphere this sign will add to her space.
23. Personalized Birthday Teddy Bear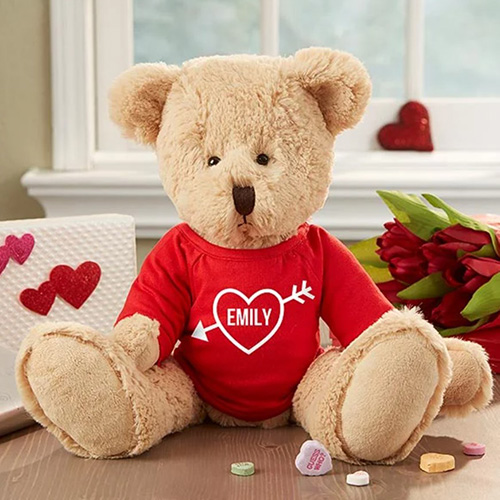 You can't ever have too many plushies on the bed, right? That's just not a thing. A teddy bear would be the perfect thing for your stuffed animal obsessed tween.
This special teddy comes with a customizable shirt with her name in the center. The bear will be made just for her, so it'll be one of her favorites in her collection.
24. Pretty Personalized Pencils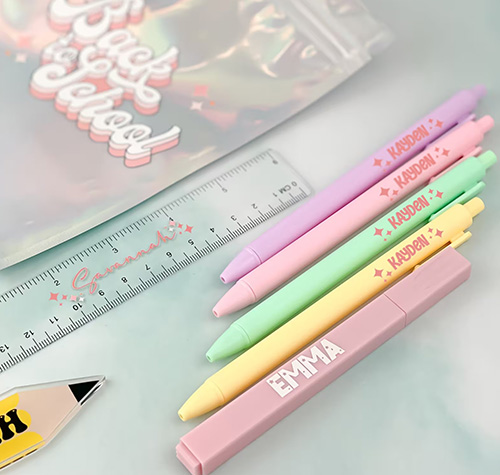 Pretty notes are a must for visual learners. Make sure she has the in-trend school supplies she needs with these personalized colored pencils. This set features a pencil holder, four colored pencils, a ruler, a keychain, and cute, colorful back-to-school stickers.
The keychain and pencils also come with her name printed on them, so they won't end up in someone else's backpack.
These will ensure she's prepared when she goes to class, and her beautiful notes will make study time more entertaining.
25. Custom Message Pillow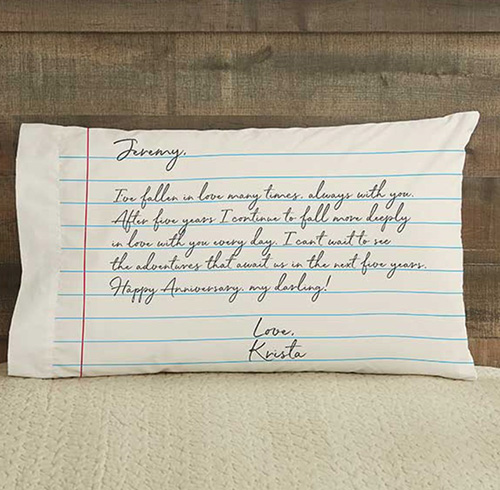 What if she could be encouraged every time she goes to sleep and gets up in the morning? With this customizable love letter pillowcase, you can give her a tangible reminder of how much you love her.
The pillowcase features a notebook paper design, a title, five lines of text for you to fill in, and a sign-off. Whenever she doubts herself, she'll always know that you're in her corner with this pillow.
DIY Gifts Your 12 Year Old Girl Will Love
26. Birthday Candy Bouquet
If you're celebrating her birthday, candy is a classic option for satisfying the 12-year-old needs of her sweet tooth.
With just a few inexpensive supplies and a few minutes, you can give a creative gift in style by making this colorful candy bouquet.
Related: Best Birthday Party Ideas for Teens & Kids
27. DIY Spa gift basket
Does she love all things bath bombs, shower fizzies, and spa days? Put together a basket full of her favorite spa-time products!
Give her a chance to feel rejuvenated, pampered, and have some self-care time – she's earned it.
Here are some great ideas to add to her basket:
28. Chalkboard Wall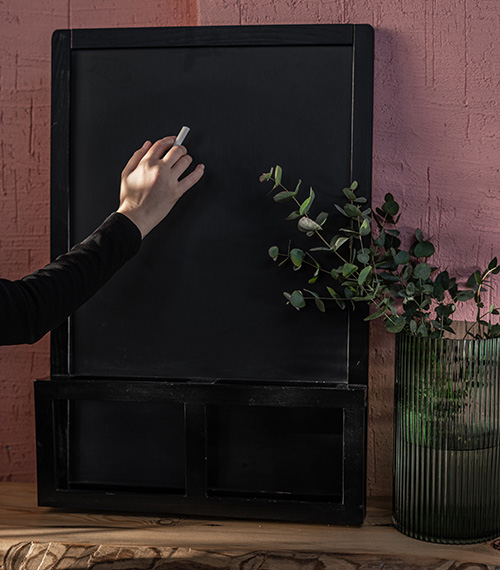 Make a chalkboard wall with her actual wall or hang up another board! All you need is chalk paint, chalk markers, and a board to hang!
She'll jump at the chance to doodle on this giant board and let her imagination go crazy!
29. DIY Cute PJ Set
Like making clothes? This DIY PJ set would make a cute and practical gift for your pre-teen!
She'll be impressed with the quality of these comfy bamboo fabric PJs, and they'll be even more special since they were crafted by you.
30. T-Shirt Quilt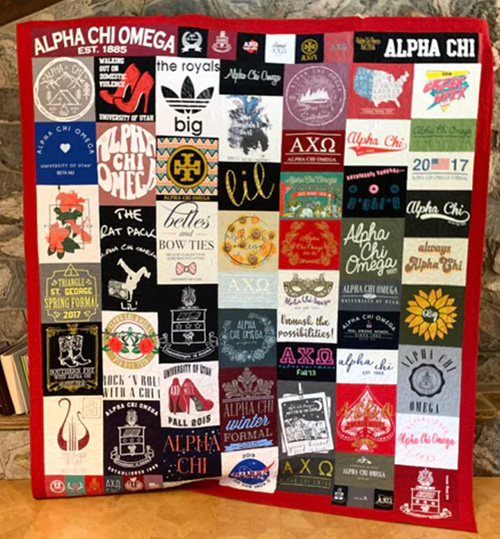 It may sound strange, but you can make an easy DIY quilt out of graphic tees! Follow the instructions in the link, and make her a super cool quilt that she'll treasure.
She'll appreciate the time and effort you spent selecting the tees for the squares and sewing this yourself. Add some homemade love to her room's aesthetic with this great gift.
A wonderful pick if you are looking for keepsake-type gifts for 12-year-old girls.
Read Next: Ultimate Gift Guide for 12 Year Olds