If anyone deserves and has earned a great gift, it's all those beautiful midwives, doulas, and birthing coaches!
They've been up all night with a woman in labor, stayed calm, and literally helped bring new life into the world. We'd say that is reason enough for a wonderful present!
But what to get your special helper? You might want something thoughtful or funny, or lovely and deeply meaningful. We've got some of everything below in our guide to the best gifts for birth helpers.
Top 21 Gifts for Every Midwife, Doula, & Birthing Coach
Our website is supported by our users. We sometimes earn a commission when you click through the affiliate links on our website. See our privacy policy & disclosures for more information.
1. Best Doula Ever Personalized Tumbler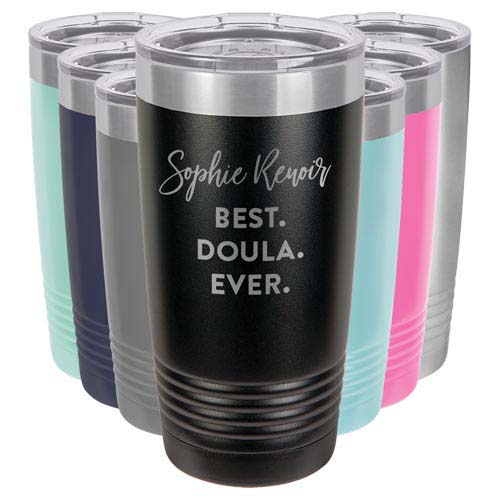 These vacuum sealed tumblers are great gifts for hard workers like your doula or midwife (just change the verbiage to suit). They will appreciate how easy it is to stay hydrated during those epic 24+ hour shifts. Plus, these mugs come in a wide range of fun colors and you can personalize them however you like!
2. Preggo Plant Pot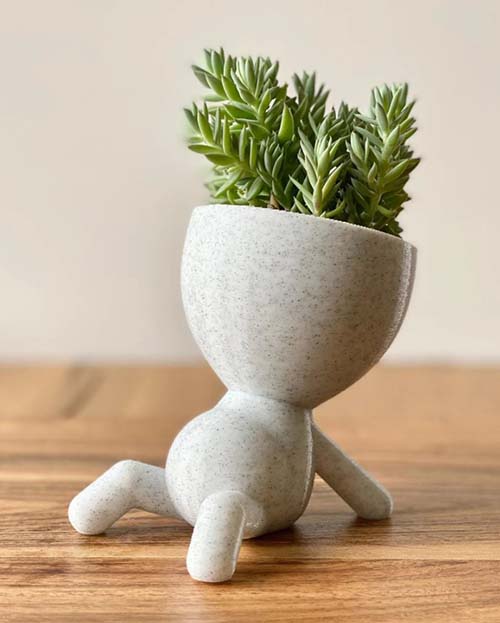 How adorable is this preggo plant pot?! Your doula or midwife will get a kick out of this totally unique planter in the shape of a baby bump. Whether you pair it with a delicate plant or succulent, or let them choose what to plant inside, this will instantly brighten and lighten up their office space.
3. Birth Log Journal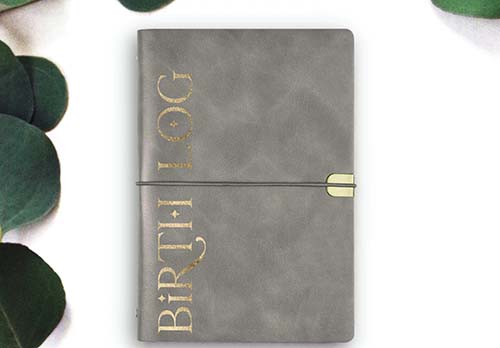 This pretty journal is a great place to keep notes for all of those clients and births! Staying organized is key for any birthing coach, and this birth log makes it easy (and it looks good, too).
Keeping track of the pregnant mamas-to-be, their likes and dislikes, complications, etc., makes it so much easier for when they decide to add another sibling to the mix. And once it's full, they can just order more sheets to add in.
4. You Push, I'll Catch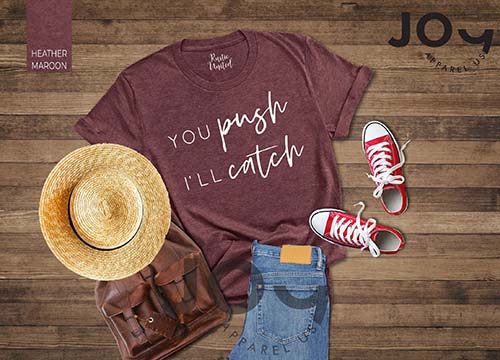 This humorous tee will probably be worn until it falls apart! Your doula or midwife will love wearing this out and about and getting lots of questions and fun feedback. The soft and cozy tee comes in a bunch of colors and sizes, making it easy to pick out just the right fit for them.
5. Fetus in Womb Floral Wall Art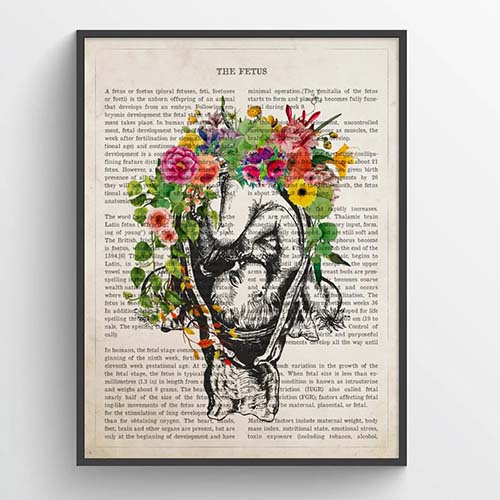 This beautiful work of art is available in either print form or on a canvas. The stunning artwork is a vintage style and will look amazing in their office or lobby. Unique and unusual in all the right ways, the flowers seem to bloom right off the print and will instantly transform their work space or home.
6. What's Your Superpower?
It's sweet because it's true – delivering babies is totally a superpower! Being a doula or midwife is certainly a calling, and this mug hits all the right notes with its cute and funny wording. And did we mention how much coffee and tea these workers consume in order to pull all-nighters and be on their game? Trust us – this great cup will be their new favorite.
7. Midwife Floral Wall Art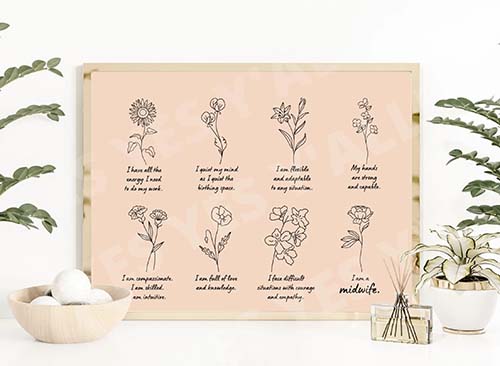 This minimalist print is loaded with flowers and the sweetest sentiments to both honor and empower your beloved midwife. It will look amazing in their work space or waiting room, and the muted hue will blend perfectly with any decor. This print is unframed, meaning they can make it truly their own one-of-a-kind wall hanging.
8. Doula Ornament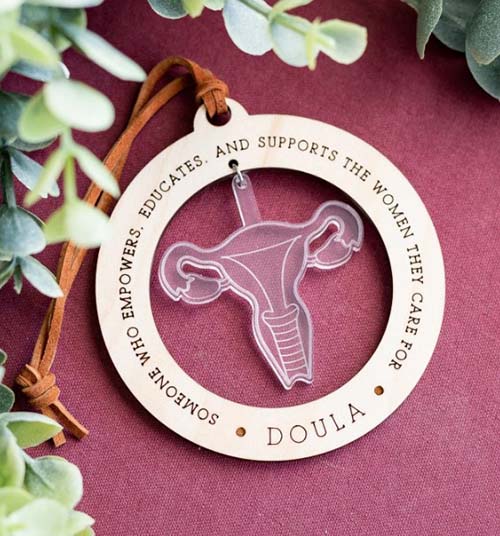 This whimsical ornament will make them smile! It will look great hanging on their Christmas tree or dangling from the car's rearview mirror. It's laser engraved and made of acrylic and maple wood.
Here is one made just for your favorite midwife!
9. Birth Coach Car Sticker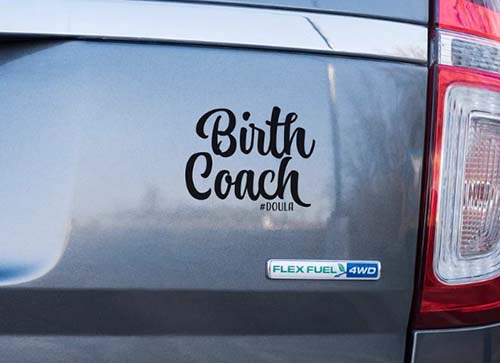 This fun decal will let everyone know who's driving the car: A superhero, that's who! Keeping it simple and sweet, this birth coach gift will make them smile each time they head to their vehicle to attend another birth.
10. Shiatsu Foot Massager
Catching babies can be an incredibly stressful job – not to mention exhausting! So help them relax at the end of a long day (or night) with a soothing and much needed foot massage from this amazing Shiatsu foot massager. It's so comforting and relaxing on those poor, overworked feet!
11. Midwife Tote Bag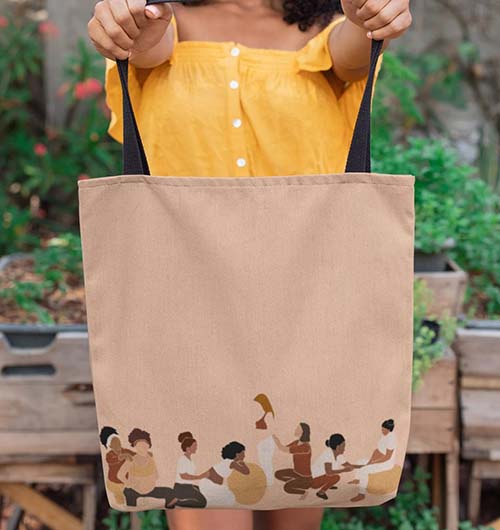 This high-quality tote will soon be their new favorite accessory, and they'll wonder how they ever lived without it! It's the perfect size for packing a lunch or carrying their books and supplies, and the material is sturdy and durable. The artwork is really eye-catching as well!
12. #1 Doula Stemless Wine Glass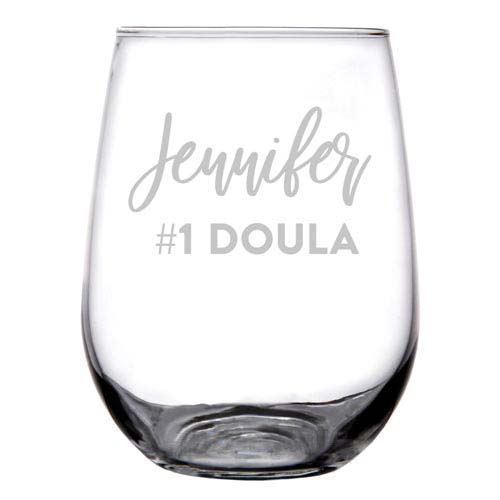 Personalize this lovely stemless wine glass however you like – which, knowing how creative you are, will definitely make it a one-of-a-kind midwife gift! They'll love sipping a cold Chardonnay out of this adorable, customized glass after a long and difficult (yet always rewarding) birth. Cheers!
13. Doula Sign Language Shirt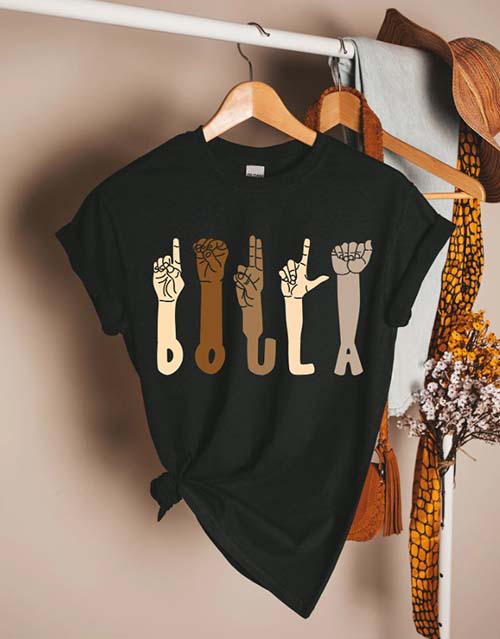 What a fun and unusual t-shirt option for your doula or midwife! This soft and comfy shirt will get all the compliments when wearing it out, running errands, or staying loose and comfortable during a birth. Available in sizes from XS to 4XL.
14. Personalized Thank You Candle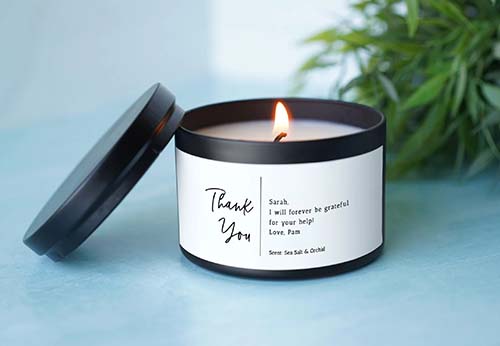 Make this candle the most sentimental gift ever once you personalize it with your own note of thanks. Your doula or midwife will get positively teary-eyed as they read your customized message. Once the lovely candle is gone, they can keep the jar to hold trinkets or office supplies.
Related: 100 Best Thank You Gifts
15. Midwife at Your Cervix Bag
This funny bag will get all the laughs with its clever wording. They'll love having a place to store all the necessary things they need to attend a long labor and birth including snacks, lip balm, keys, and phone. Totally adorable!
16. Embroidered Doula Keychain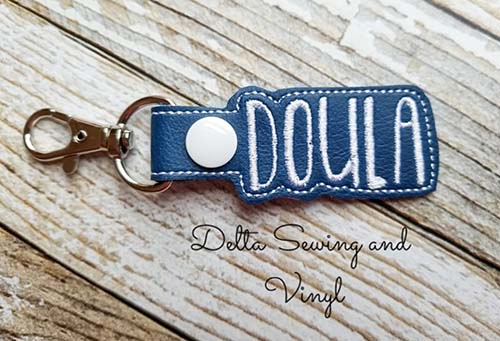 They'll never want to misplace their keys again with this cute fob. The embroidery is standout and it's available in a ton of colors, so you can really make it their style. It can also be used as a zipper pull or a luggage tag. And it's affordable enough that you can get one for the whole support staff too.
17. Ultra Plush Robe
Only midwives and birthing coaches know how taxing this job can be. Help them relax at the end of a long day with this ultra-plush and super soft lounging robe. Or maybe even show up to a midnight birthing in fashion… well, no, let's not make it weird. Your gift will be plenty appreciated as it is!
18. Labor & Delivery Snarky Pens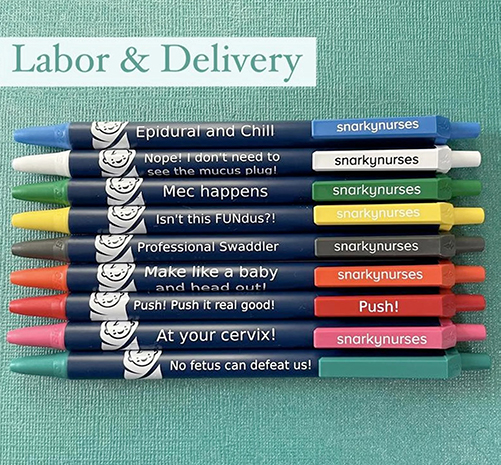 These hilariously snarky pens with have their patients laughing, even in the midst of a delivery. They come in a fun variety of colors and sayings, and can be easily kept on their clipboard, scrubs, in the exam room… anywhere, really!
19. Midwife Thank You Care Package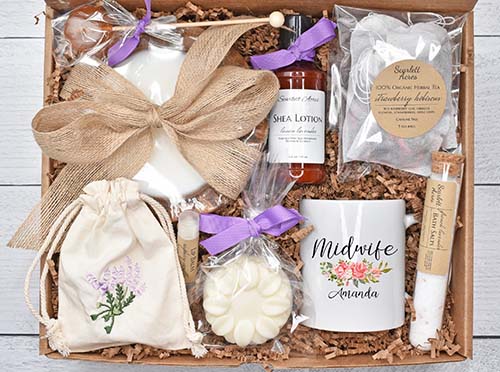 This care package will blow them away with the thoughtfulness behind it. Everything inside will be so useful and appreciated, from the bath salts and lotion to the yummy tea! You can pick the scents for the candle and lotion, too, making it even more personalized. It's time for your midwife to be the one taken care of!
20. Never Forget the Difference You Make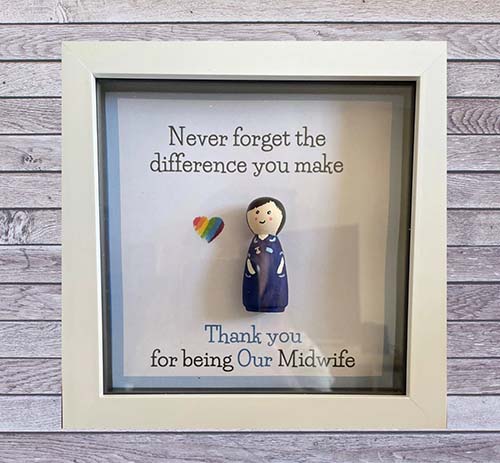 Just a gentle reminder of what they bring to the world, this thoughtful piece of art will look so great in their office or even in their home. Bring a smile to their face when they see the precious peg person and the sweet sentiment. And the rainbow hues bring a fun splash of color!
21. Engraved Bird Feeders for Your Favorite Midwife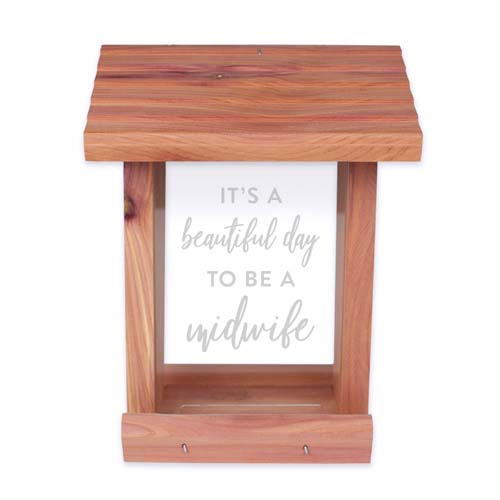 Your midwife will love this pretty bird feeder with its generous sizing for fowl snacks, and the way you've customized it with your own message. It's made of cedar wood in the US, and will last throughout all sorts of storms and weather. It will look simply charming in their backyard or on the porch of the birthing center!
Read Next: Nurse Week Gift Ideas
Pin It