Today we're going to show you the best Advent calendar fillers. Like everyone else we love Advent calendars, but — if they don't already come pre-filled — what gifts should you put inside?
One of the best parts about the holiday season is all of the family traditions! Whether you make up your own or keep your parents and grandparents' traditions going strong, having an Advent calendar is such a fun one to incorporate.
The kids absolutely adore them, and they're sure to make even the grumpiest South Pole elf feel jolly once again.
What are Advent calendars?
An Advent calendar is used to count down the days of Advent season, which begins the fourth Sunday before Christmas and ends with the "advent" or "coming" of Christ on Christmas Day.
It focuses the entire holiday season on anticipating Jesus's birth and the joys of Christmas Day. Advent calendars have been around since the 19th century and were developed by German Lutherans to help highlight just how delightful the coming of Jesus is to the world.
How many gifts do you put inside Advent calendars?
Some Advent calendars are set up for only 12 days (think the 12 Days of Christmas!), but others are the full December 1-25th. So, the gifts inside will match whichever calendar you chose this year: 12 or 24/25.
Our Favorite Advent Calendars & Fillers
Let's take a look at the best little gifts to put inside your calendars this holiday season, plus some special Advent calendars and related traditions.
Our website is supported by our users. We sometimes earn a commission when you click through the affiliate links on our website. See our privacy policy & disclosures for more information.
Bedtime Story Heirloom Advent Calendar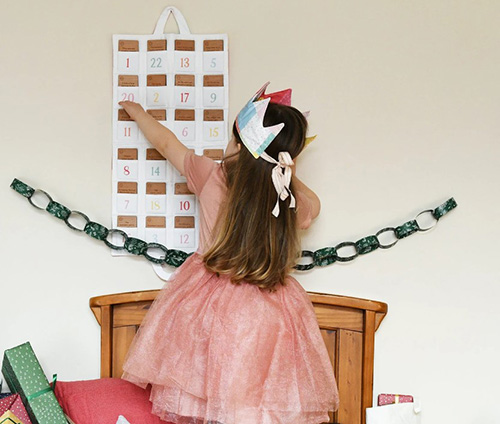 Make bedtime the BEST time with this sweet and charming, quilted story Advent calendar! It's truly unique and ultra special: from its soft blanket form to its cherry wood story cards that will inspire you and your little ones to drift off to dreamland with a magical tale each night.
Woodland Creatures Finger Puppets Advent Calendar Filler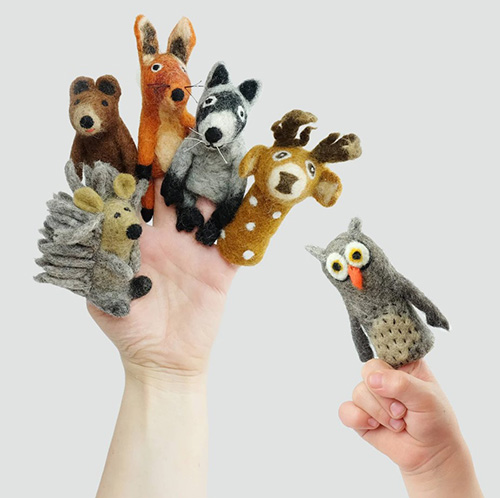 These little woodland creature finger puppets are just the thing to include in your Advent calendar! Your kids will love the darling puppets and learning how to make them "speak" and have Christmas time adventures.
Chocolate Coins Advent Calendar Filler (Mix in some real ones, too!)
There's something about chocolate coins that just says "Merry Christmas," don't you think? They're a magical and fun part of the holiday season, and they're just the right size for tucking into your Advent calendar.
Holiday Scented Candles Advent Filler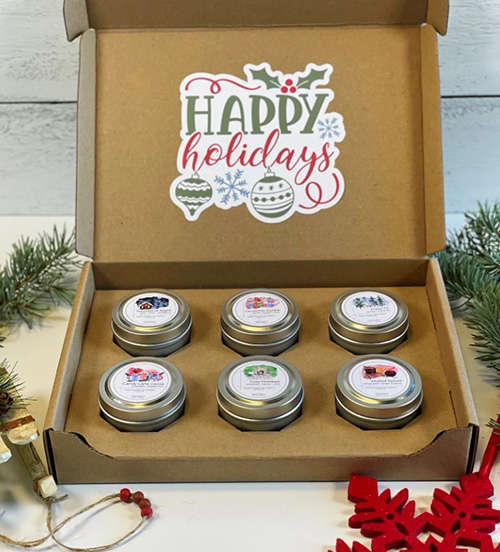 These little holiday scented candles are just the ticket for filling your whole home with the aromas of the Christmas season! They are small enough to fit inside your Advent calendar and are a fun treat for the older kids who have outgrown toys.
LEGO Advent Calendar
You simply cannot have a merry Christmas season with some Legos! At least, that's what all of our kiddos say. This LEGO Advent calendar will utterly delight the building block lovers and crafty fans.
Christmas Charms Advent Calendar Fillers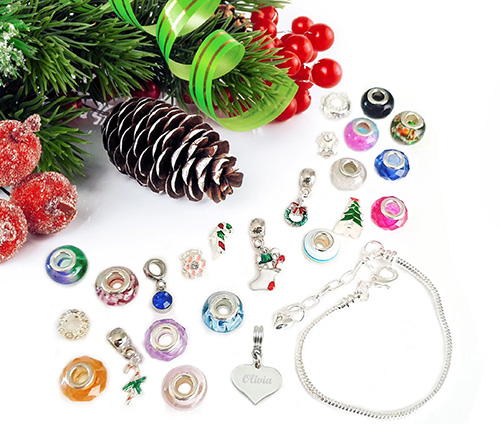 For the fashionista or the jewelry and accessory lover, you can't go wrong with these cute Christmas charms! They are so delicate and tiny that you can fit plenty into your Advent calendar and your little darling will love adding to her collection each day.
Socks for Days Advent Calendar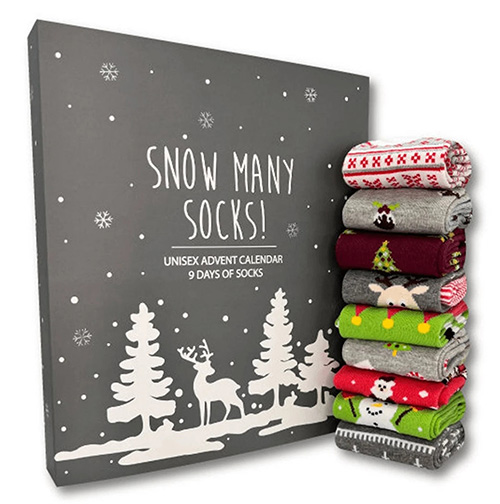 Who doesn't love a good pair of Christmas socks?! The only thing better than one is a whole set! Your feet will thank you and they'll look adorable too, with this Socks for Days Advent Calendar.
Related: Warm & Cozy Gift Ideas
Ferrero Rocher Chocolate Calendar Fillers
Chocoholics, rejoice! We've got you! This Ferrero Rocher chocolate is just the right size and yumminess for your Advent calendar. A perfect little dessert for after dinner and before snuggle time!
Teeny Tiny Love Notes Advent Calendar Filler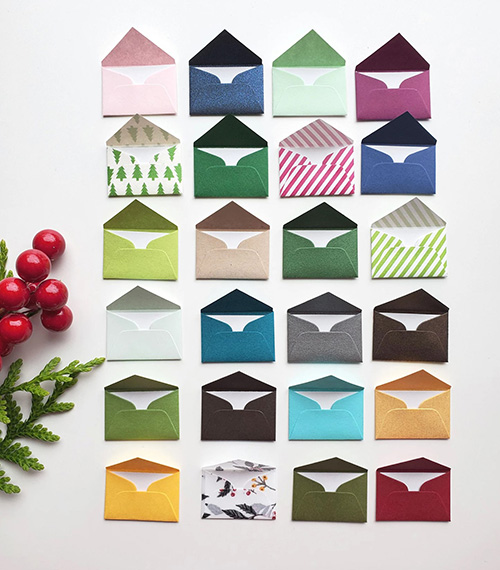 These teeny tiny love notes are perfect for the world's sweetest Advent calendar! Whether you're just starting out with your sweetie and developing new traditions, or you want to remind your big kids how much you love them, this is a swoon worthy option for your calendar.
Advent Calendar Filler Ideas
Advent Calendar Fillers for Toddlers
We know how much a good sticker chart can motivate a toddler to put away their toys, use the potty, or stay in bed at naptime. Take that and multiply it by a partridge in a pear tree! Toddlers love Advent calendars. Here are some great ideas for the little ones:
Advent Calendar Fillers for Kids
They're definitely not too big for Advent! Whether you go with a theme or really mix it all up like Santa's cookies, the middle kids will have a blast with some of the following ideas:
Advent Calendar Fillers for Teens
Never let it be said that the teens don't love a good Advent calendar! Pish-posh! Especially for the hungry ones (and they're all hungry ones), having little edible treats like chocolate is always a hit. But check out these other great ideas:
"I Love When You ______" Notes
Money (Day 1 – $1, Day 5 – $5, etc.)
Advent Calendar Fillers for Adults
Maybe the kids have grown and gone, or maybe it's just you and your sweet baboo starting out your life together. Whatever the reason, it's no reason to not have fun with an Advent calendar! Check out these fun, romantic and witty ideas:
Creative Advent Calendar Ideas
Countdown to Christmas Calendar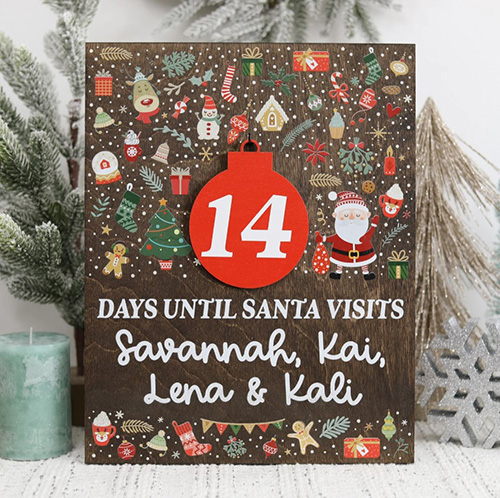 Personalized so you can keep and reuse it year after year, this adorable and whimsical Countdown to Christmas calendar is too cute. It'll be one of your favorite things to unpack when the end of November rolls around!
Chocolate Advent Calendar
You can't go wrong with this Chocolate Advent version of the beloved calendar! And Godiva? Um, yes, please and thank you! Kids, adults, and grandparents alike will love this sugared-up version.
Personalized Advent Calendars for Kids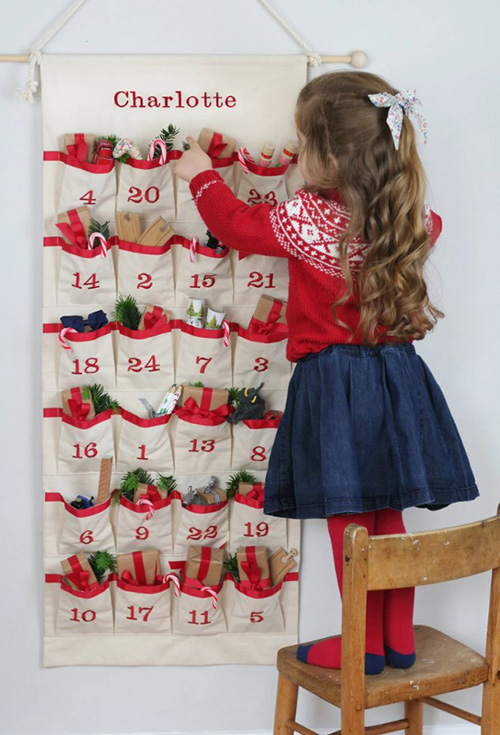 These deep pockets are just everything we want this Christmas! This personalized Advent calendar is going to be so much fun to fill, and little toddler hands will easily access their treasures. Easy to pack away and store until next year, too.
Organic Herbal Tea Advent Calendar
You definitely need some soothing, organic, herbal tea in the winter evenings after all that shopping, wrapping, and baking! This Advent calendar will let you sip your stress away each and every night, giving you time to reflect on the meaning of the season.
Star to Bethlehem Advent Calendar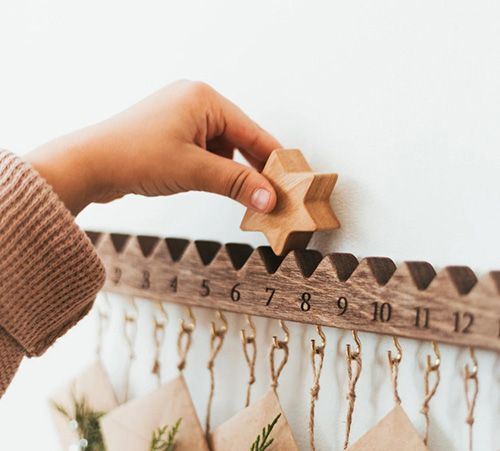 We are just head over Santa boots for this Star to Bethlehem Advent calendar! It's so rustic and unique — yet timeless and beautiful, too. The little star creates a fun way to keep track of the days, and whatever you put into the darling envelopes will create magic for the youngsters.
Candy Cane Christmas Countdown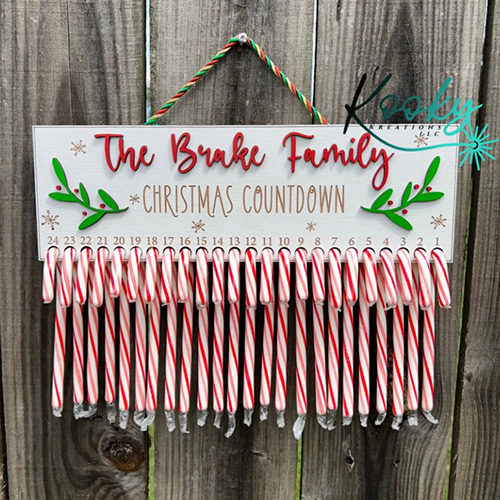 What's red and white and striped all over? This cute, candy cane Christmas countdown calendar, that's what! Peppermint lovers will be in heaven each and every day with this fun option. Such sweet, sticky kisses!
A Moment a Day Advent Calendar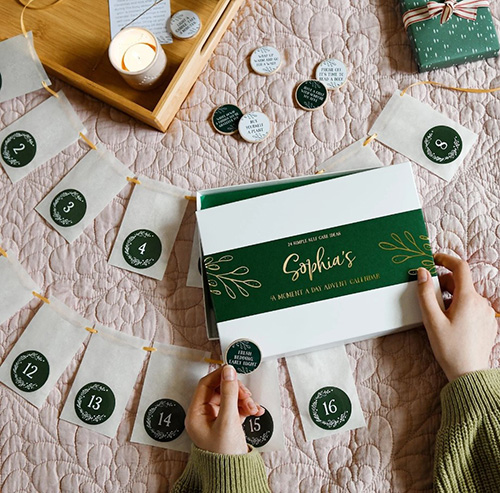 This self-care, 'A Moment A Day' Advent calendar is just the thing for the teens or for gifting for yourself! The little trinkets remind you to step away from the stress of the holiday season and unwind a bit. And the pretty green and white color scheme is genius!
Science Tricks Advent Calendar
For your budding scientist, it's the Purple Cow Science Tricks Advent calendar! This one is ultra special and totally rad! Your little experimenter will love learning and exploring each day with 24 exciting tricks and experiments to perform!
Read Next: Christmas Planning Checklist