In this post, we're going to show you fifteen ultra classy gifts for men. These gift ideas will always be in style because they get down to the nitty gritty of who a man is and who he wants to become.
Guys will always appreciate understated gift ideas that express a timeless sensibility. Our list features classy gift ideas for men who don't choose style over substance, but rather have style because of their substance.
If you are looking for timeless gift ideas that will always be in style, here are fifteen of the best choices you can make.
Please note that this post contains affiliate links. Read our full disclosure here for more information.
15 Classy Gifts for Men
1. Fine Spirits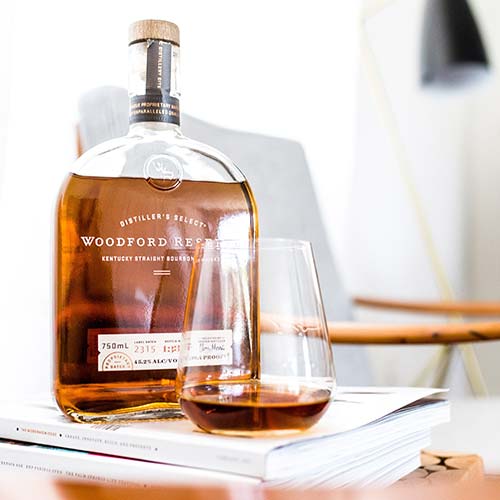 Bourbon, whiskey, gin, scotch… these are the timeless classics that will always be a winning gift. Sniff out his preference and give him a bottle of a classic favorite or a top-shelf variety that might be outside his typical budget.
Or consider an interesting gift that keeps on giving, like a membership to the Flaviar Whiskey Club which will send them a monthly selection of premier spirits.
2. Pocket Knife
This gorgeous old-fashioned pocket knife comes with a rosewood handle custom etched just for him. Classic simplicity at its finest.
The pocket knife is a tool he can (and will!) use, and it is all the more personal not just because it says his name or a special message, but because of the spirit in which it was given.
You can also go with a more contemporary style with a great tactical knife, like these.
3. Coffee Pour Over
A taste for the finer things in life often includes coffee. Good coffee, brewed the right way.
The Chemex coffee pour over system is crafted from non-porous
Borosilicate glass. This means that the pour over will not absorb odor or retain residue, keeping the container as pure as possible. Purity in the brewing process ultimately leads to better tasting coffee, easily made and just as easily consumed.
4. DSLR Camera
Everyone loves taking photos. Some people love to take snapshots and portraits of friends, family, and activities; others enjoy the solitude and artistry involved in a quiet pre-dawn hike to attempt to capture a stunning sunrise landscape.
If he's already into photography, he will probably have a wish-list of cameras and lenses and other accessories. But if he's just expressed an interest and you want to surprise him with a good-quality professional camera, the Canon EOS Rebel T6 is the perfect introductory model.
It comes with a solid "main" lens (18-55mm) plus wide-angle and telephoto lenses, as well as memory card, tripod, filters, and other basic accessories.
This is a great package to get anyone started on a lifelong photography hobby.
5. Wallet
Along with keys, a wallet is one of the few things a man will always take with him no matter where he goes. It's a pretty important accessory, perhaps the most oft-used in his pantheon of goods.
So consider giving his wallet an upgrade. This personalized wallet is made from Crazy Horse leather, custom laser engraved, and arrives in an elegant plywood gift box. It's one of our most classy gifts for men.
6. Sword
Yes. If you want to blow his mind with a gift of surprising class and grace, you can't beat the gift of a sword. This Katana samurai sword is hand-forged from 1060 steel and features a wooden handle wrapped in ray skin and Menuki.
7. Consumable Treats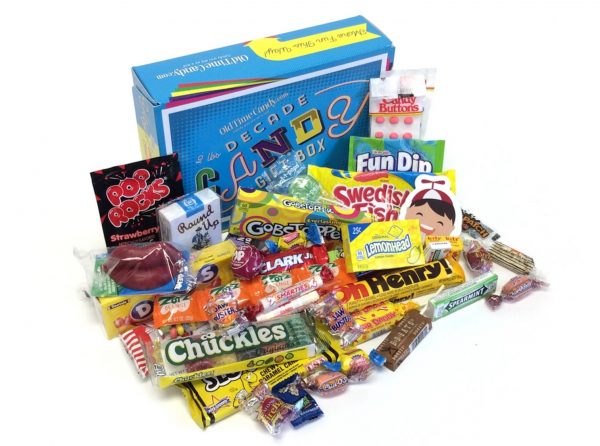 Consumables are an underrated gift. From the giver's perspective, food or beverages do not feel very permanent or lasting. However, being on the receiving end of something absolutely delicious that you would probably never buy for yourself… well now, that's a tasty treat.
You can go with sweets, beer, wine, specialty ice cream, jerky and nuts, cheese, and more.
8. Watch
Men's jewelry can go across all styles and trends, but the one piece that will always be in style is a good watch.
This classic watch from Vincero is a classy and premium wristwatch at a modest price. Features include an Italian leather band, ultra-reliable Japanese Miyota Quartz movement, 316L surgical grade stainless steel, scratch-resistant sapphire-coated mineral crystal glass, 5 ATM water resistance, and a timeless design.
If the classic 'dressy casual' look isn't his thing, here are some popular watches that may be more suitable:
Any of these will make a great choice for a classy gift for men.
9. Dopp Kit
Guys tend to have just a handful of grooming accessories, but those few are very important. Shaving kit, deodorant, cologne, comb, and other necessities get used every day whether at home or when traveling. So a durable toiletries bag just might be that perfectly classy gift he didn't know he needed.
A good dopp kit like this one is make from full-grain leather with a lasting zipper and is custom branded with his name or initials. This is a modish men's gift that will last a lifetime.
10. Oak Aging Barrel
A personalized oak aging barrel shows classy taste, helps kickstart a new hobby, and is a one-of-a-kind gift because it's custom engraved just for him.
These authentic whiskey barrels are made from American White Oak wood and feature a medium interior char. The wood and char combine to flavor and age any wine, whiskey, or other spirits you put inside. Invite a man in your life into the time-honored tradition of small-batch liquors with a personalized oak barrel and he will thank you for it.
Browse all custom engraved oak barrels here.
11. Record Player
Modern music players still can't quite recreate the sound of a needle on vinyl. That's why vinyl records – and record players – will never go out of style.
Upgrade his music listening experience with a Victrola Vintage Suitcase Turntable. On a personal note, I was surprised with this as a gift just last year and I adore it.
When giving a record player you'll want to include some vinyl albums to make sure you're giving a well-rounded gift. Here are ten sophisticated can't-miss albums that will never go out of style:
12. Headphones
But what about music when he's on the go? Upgrade his headphones.
The best gift idea for any man whose playlists are always on repeat, the Bose QuietComfort 35 Series II Wireless Headphones offer premium sound quality, noise cancellation, voice activation, and supreme comfort with a stylish look.
Related: Best Gifts for Music Lovers
13. Chess Set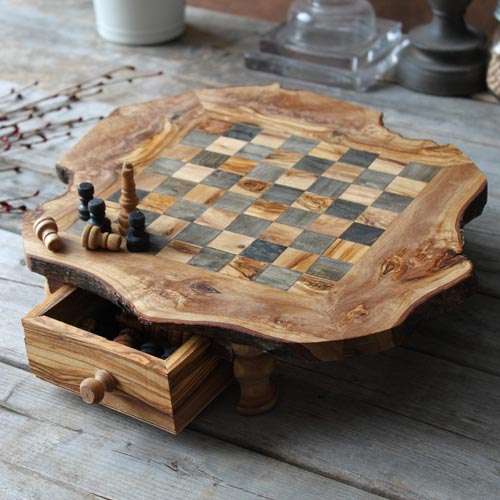 Chess is the ultimate thinking man's game. A good chess set will never go out of style. But a handcrafted and personalized all-wood chess set – that is a classy gift for men which will be long remembered.
If he's not into chess or already has a great board, consider some other classic games:
14. Messenger Bag or Briefcase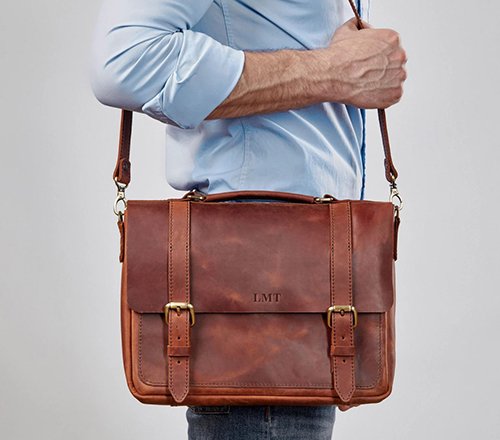 It doesn't matter if he's the toughest or most sophisticated guy you know. At some point, he will need a bag to carry stuff.
Some gents prefer messenger bags, which are the more casual over-the-shoulder cousins of the traditional briefcase. If that's his style, check out these popular messenger bags.
Other men would appreciate something a little more timeless. These types will no doubt love to receive a classic handcrafted leather briefcase. You'll find the personalized leather briefcase shown in the photo above here.
Related: Personalized Gifts for Him
15. Classic Men's Accessories
Choose an accessory he uses often and upgrade it from a Ross Dress for Less clearance rack item to something of lasting and durable quality. Think "buy it for life."
For most men's accessories you can get something of enduring quality at a very reasonable price. For many gents, these are the things they keep meaning to get but never actually get around to purchasing on their own.
When you get him a high-quality and lasting accessory, it shows that you "get" his style, care about him, and care about giving a classy and stylish gift.
Here are some suggestions.
Belt
Tie

Scarf
Hat
Gloves
---
We hope you've been inspired by our list of classy gifts for men.
Need more gift ideas? Check out our Creative & Personalized section at Northwest Gifts.