Last Updated on April 11, 2022
Let's celebrate the heroes that have kept our country running through the pandemic! (And before… and after…) We couldn't have done it without our truckers. They cover our country from corner to corner and sea to shining sea!
Long days on the road and longer nights away from their family. Let your favorite trucker know that you are always keeping them close in your heart with the perfect truck driver gift.
10 Best Gifts for Truckers
Our website is supported by our users. We sometimes earn a commission when you click through the affiliate links on our website. Learn more here.
1. Best Trucker Ever Tumbler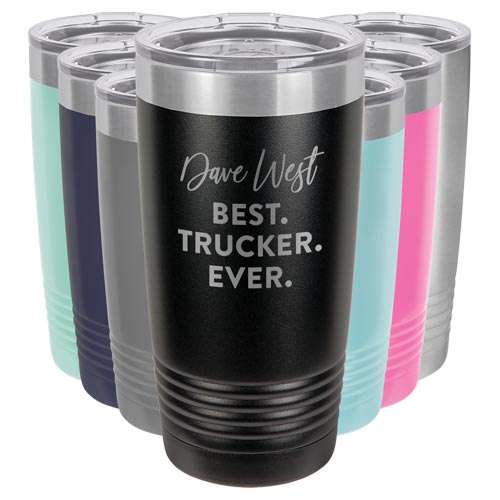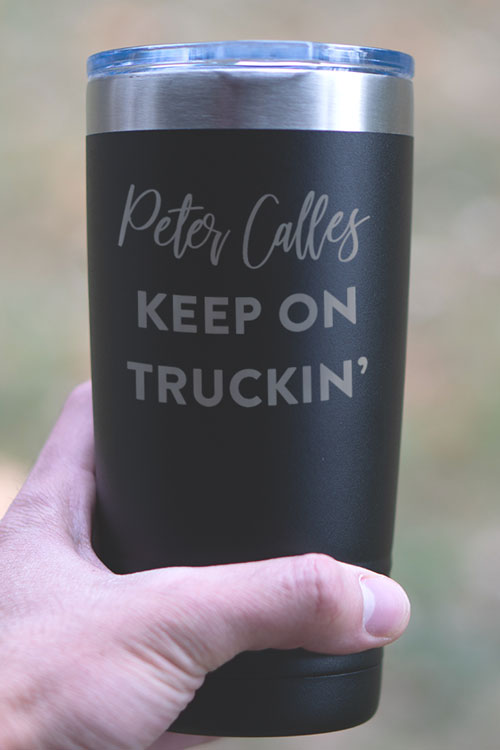 "Best Ever" or "Keep on Truckin'" or anything else you like – Northwest Gifts will personalize this double-walled, stainless steel tumbler any way you want. Its always a hit!
This is the ideal way to honor your favorite trucker with something they'll actually use. Customized laser engraving is just one of the reasons this tumbler is so popular. You can compare this Polar Camel to the more expensive brands, and it will always come out on top.
Your friend or loved one can Keep On Truckin' with this personalized tumbler. Your drinks will be icy cold or piping hot for hours to come. No need to stop until you need a refill. Enjoy!
Choose from stainless steel or 6 other beautiful colors.
2. Yeti Cooler
This is the best Yeti cooler out there. You can travel with 18 cans of soda and ice, and your drinks will stay icy cold all day long. This cooler is perfect for keeping sandwiches, fruit, or any items you want to keep cool and fresh. The new design is easy to open-just a flick of the hand will do the trick!
When gifting, you can pack some special snacks for your trucker too. He'll thank you every time he reaches into the Yeti and pulls out a delicious snack.
These new Yeti coolers are lighter, larger and better performing than the older models. It's the ultimate trucker gift!
Related: Practical Gifts for Men
3. Personalized Sun Glasses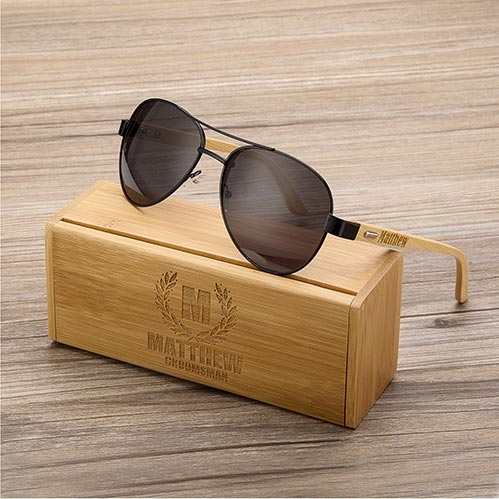 These personalized aviator glasses are the perfect gift for drivers! These stylish glasses are handmade from bamboo for a lightweight frame. You can also order a beautifully handmade, personalized wooden gift box.
Your truck driver will have reduced eye fatigue by wearing these custom glasses. Cutting the glare of the sun will help to minimize eye strain-keeping your eyes healthier too.
Choose from four different lens colors and various fonts for optimal personalization.
4. Personalized Metal Trucker Sign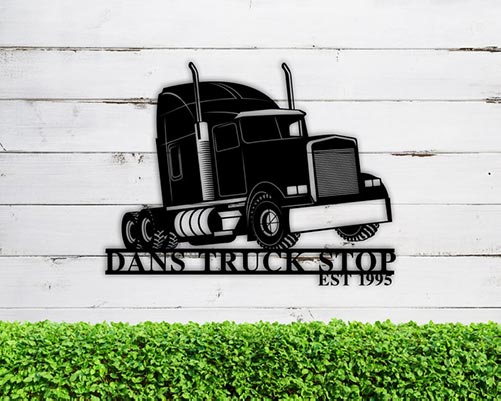 This custom-made metal truck sign is the perfect gift! Imagine the pride your trucker will feel seeing this sign! You can hang your laser-cut sign indoors or outside. It is made to last for years and years.
You can choose from multiple colors and sizes. This is a great gift for any occasion or simply to say "I appreciate you."
5. Car Seat Cushion
This gel foam memory cushion might be just what the doctor ordered. After all, few things are harder on your lower back than sitting all day long.
This cushion helps to align the hip joints and spine to make traveling all day more comfortable. Simply place it on your seat, and you are ready for hours of pain free driving.
The cover is available in black or gray and is machine washable, so it's always ready for your next trip.
6. Custom Trucker Portrait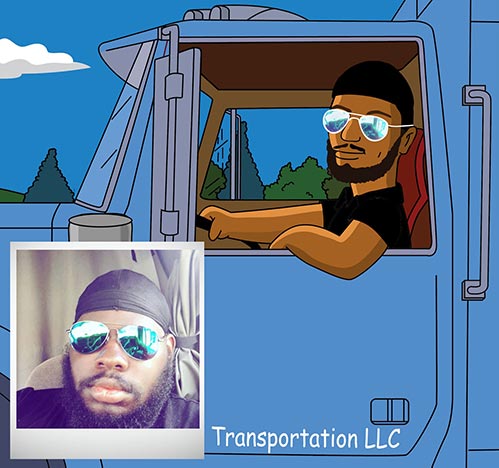 A custom gift for your favorite trucker. This handmade Yellow Cartoon character is a fun and unique gift.
It's easy to make your order – send in a high-quality photo. In turn, you will receive a digital file of a Yellow Cartoon style portrait. This is perfect for printing on a canvas, poster, t-shirt, or anything else.
Keep a t-shirt for yourself to remind you of your loved one on the road!
7. Massage Gun
This deep tissue muscle massager provides the relaxing end to a long day. Relieve muscle soreness from the stress of life.
Light-weight and easy to use, this cordless massager will last up to 3 hours without recharging. With normal daily use, that means it will be 2-3 weeks before you will need to charge again. With seven attachments, you will be able to find the right one for your neck, shoulders, and large muscle groups.
This is a great gift for anyone that sits for long periods of time… for example… your Trucker!
8. Long Distance Bracelets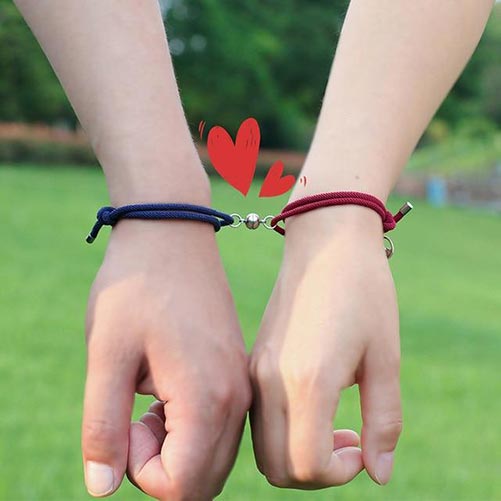 These unique couple's bracelets are so heartwarming! The magnets will connect every time they come into contact with each other.
You may be apart by distance, but you are always connected with your hearts. This cute gift will always be a reminder of the "connection" you share! Built to last a lifetime… just like the two of you.
9. Truckers Prayer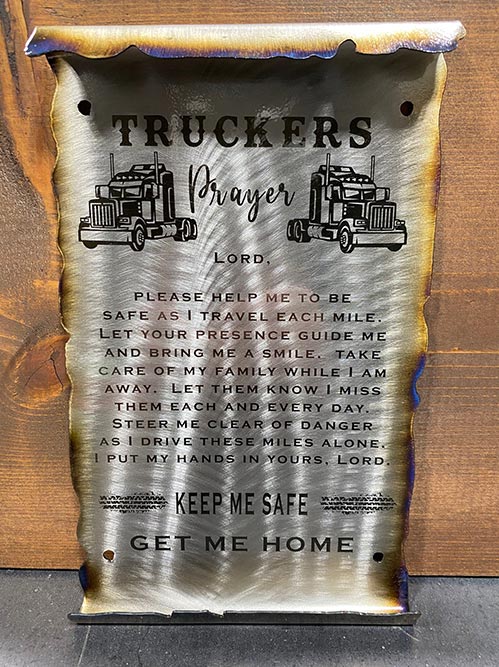 This beautiful prayer is an excellent way to let your love show. Praying for protection for family and driver, the Lord will be your guide. This handmade plaque is etched on American steel.
This prayer scroll is a tribute to the hardest workers in America… our truckers!
10. Home Sweet Home Cookie Basket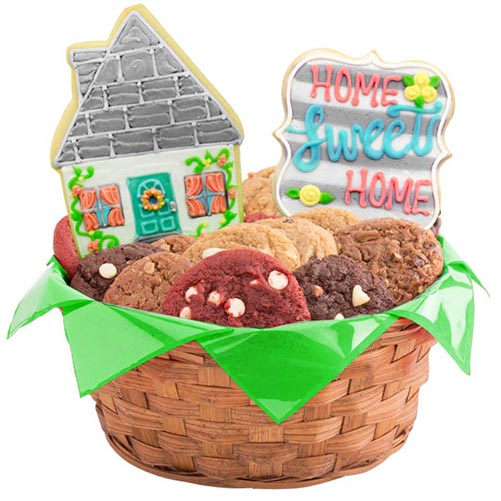 What a tasty gift to welcome your trucker home! Let them know you missed them with these special sweets. Hand-decorated sugar cookies are a way to anyone's heart. But wait, there are gourmet cookies too! What's not to love about cookies after a long day of work?
Cuddle up and enjoy some cookies while you discuss the day and enjoy some much deserved time together.
Related: Gift Basket Ideas for Men
Gifts for a Truck Driver Dad
Nothing is harder than being away from your kids. Whether you are gone for a day or days on end, you MISS your kids, and they MISS you!
Below are some special gifts, just for Dad from his kids.
11. Wall Mounted Bottle Opener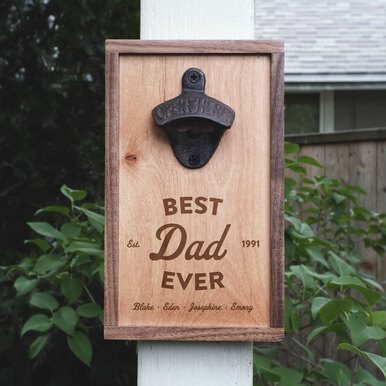 This particular personalized Best Dad Ever is a bottle opener he will love! Dad can come home, pop open a soda for the kids, and maybe a cold one for himself.
These personalized openers are handcrafted from real wood with a cast iron opener. Custom laser engraving of the kids' names will make this gift extra special. This is a present Dad will use again and again. It can be mounted inside or out.
12. Cuff Links
This pair of stunning cufflinks for Dad comes in a lovely, personalized presentation box. Imagine the smile on your children's faces when they present Dad with this gift – and imagine Dad's surprise when he opens it!
This is a sweet way to let Dad know that his kids are thinking of him. Oh, and it's proudly handcrafted in America.
13. Drive Safe Dad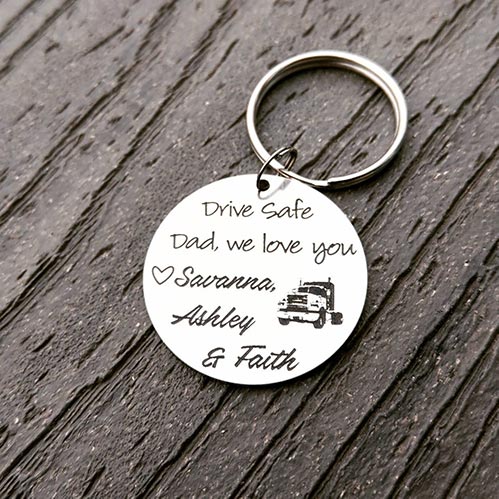 A thoughtful way to let that special Trucker Dad know he's loved. Make it extra special by adding the kid's names. Dad will always be mindful he has someone waiting at home.
This handmade stainless steel key chain is sure to make him smile!
Gifts for a Truck Driver Mom
Even Moms can drive trucks! And what better way to remind her she is loved then a little something special from her kids? We have a few delightful surprises and gifts in store just for her.
14. Truckers Guardian Angel
This Guardian Angel Visor Clip is a cute way to remind Mom to be safe. The pewter clip will make Mom smile every time she sees it-reminding her of the angels that are waiting at home.
15. I'll Be In My Office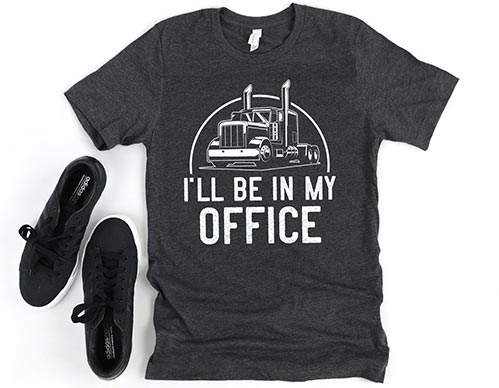 A snuggly hoodie, or a soft T-shirt, which one? It doesn't matter because either one will be like hugging Mom each time she wears it. Being comfortable at home or on the job is important. Mom thinking about you while she is in the office? VERY important!
Pick from three colors and various sizes. These clothes are handmade from cotton, in the USA.
16. Custom Bobbleheads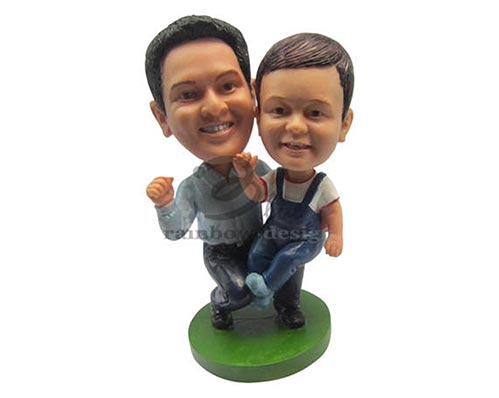 What a thoughtful gift for Mom. Get one of her or one of her whole family so she can enjoy your cute heads bobble on her dashboard while she drives down those long high ways. A beautiful reminder that she is loved and missed.
These delightful little bobbles are handmade from the finest resin. Built to last a lifetime!
Truck Driver Essentials
We all have things we need – right? Here are a few essentials any truck driver would appreciate.
17. Airo Slim Wallet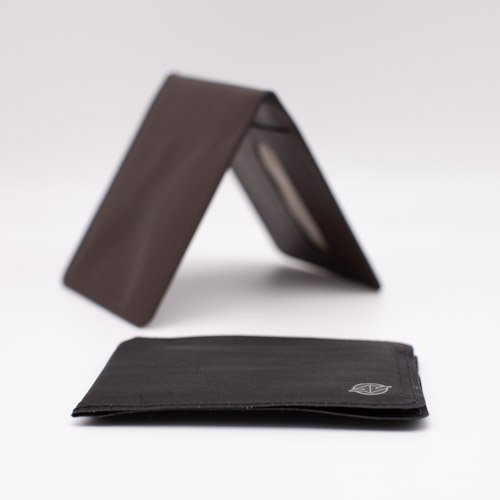 These stylish and slim wallets are a comfortable solution to the bulky wallet he might be carrying.
Proudly made in the USA, this ultra thin wallet carries up to 8 credit cards and cash. They also offer RFID protection to keep your cards safe.
The Airo Slim Wallet is made to last for years and is 15 times stronger than steel. Bulky wallets can cause back pain when placed in the back pocket. This wallet is so thin, no more back pain! And it stays thin, even when full.
18. Mineral Sunscreen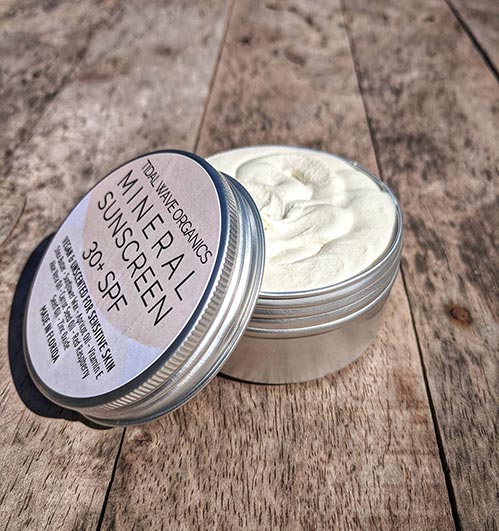 Tidal Wave Organics sunscreen is handmade from the finest ingredients of red raspberry seed oil, vitamin e, sunflower wax, carrot seed oil, non Nano zinc oxide, apricot kernel oil, and mango butter. It is all vegan, water-resistant, and unscented. This lightweight sunscreen is great for every skin type, from sensitive skin to work-hardened skin.
Every ingredient has a purpose, with nothing extra that you don't need. Apply this and let your arm rest on the open window. No more sunburn!
19. Front Seat Organizer
A portable office for the road. This great organizer is a must-have for anyone that travels.
Storage for your important gear: like your laptop, tablet, phone, and other essentials. Lots of space for extras, too. You can slide in a couple of water bottles for some quick refreshment on the go. This well-made portable office will last you for years. Made from durable 600D polyester fabric.
After a day on the road, you won't have to grab "everything", just one bag and your office is closed for the day.
Truck Driver Care Package
Before they go on their way, make sure they are cared for with either of these loved gifts-
20. Exotic Snack Packages from Around the World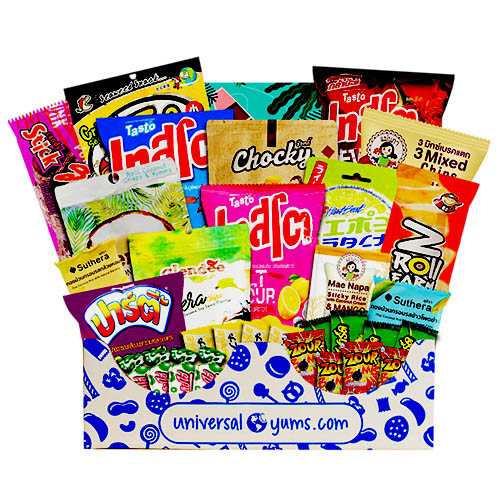 Enjoy a delicious Yum Box, curated with snacks from around the world. Each month is a different country, so each month is a different flavor. You never know what will come, but you always know you'll love it!
A great way to snack on the road. These little care packages are packed full of goodies from countries around the world. Sign up and start receiving boxes of snacks every month. You may not get to travel to all of these countries, but you can still enjoy them.
Each month is a delectable adventure that you can share… or not.
21. Natural Food-Based Skincare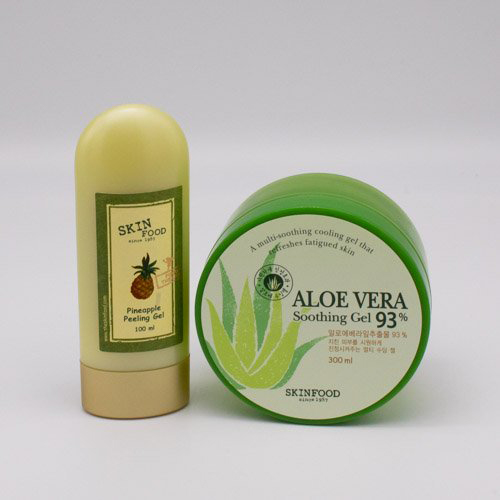 All that driving in the sun really does a number on your skin. Take care of it with natural and eco-friendly skin care products—so many products to choose from. Gels, lotions, and moisturizers help nourish the body and skin.
A soothing way to start and end your busy day.
Bonus: 5 Trucker Must Haves
Steering Wheel Desk
When you are on the road, you're going to need to eat on the road! This steering wheel tray is perfect. Not only is it extremely lightweight, but this double-sided tray includes space for those delicious milkshakes and even a pen slot for when they are making very important notes!
Pops Trucker Hat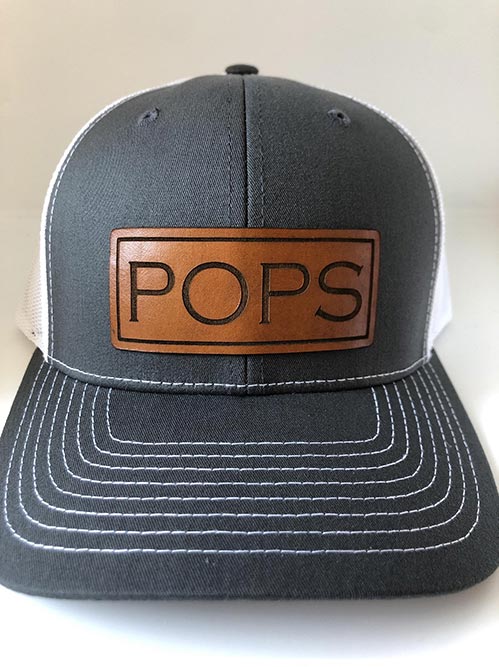 This Pops trucker hat makes the perfect for any dad or grandfather traveling on the road.
This black and white trucker hat comes with a snapback design to help fit most heads as well as the quality leather patch for every pop out there!
Trauma First Aid Kit
Safety first! Stay relaxed with knowing that your loved trucker has everything they need to keep themselves safe with this military grade trauma first aid kit.
Amazing Beer Club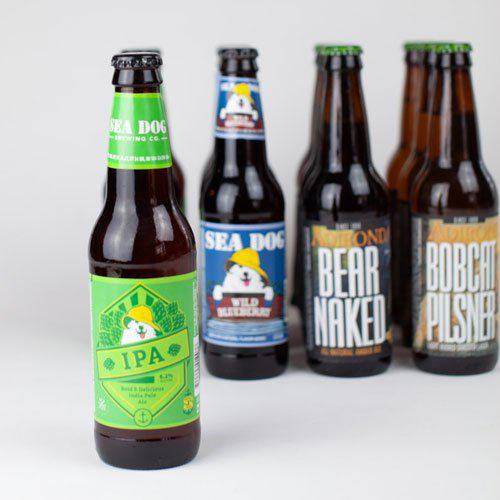 Beer and not having to drive to get it? What's a better combo?! Beer Monthly Club is an amazing service that delivers 12 premium-quality craft beers straight to your door every month.
Your favorite trucker is going to love sitting back and relaxing with a cold one.
Interested? Check out our review!
Portable Cooler
This is one unique portable cooler. Not only will it keep their favorite drinks cold, but it will also keep anything they need warm! They are going to love having the options that most don't while on the road.
Whether you are a long haul trucker or home every night, you are loved and appreciated!
Read Next: 21 Most Thoughtful Gifts for Men
Pin It