When someone important in your life launches a new business, you want to celebrate their endeavor with them.
Especially if it is their passion, a true life calling, or the fruit of many years of planning, education, training, and hard work. But what's the best way to do so?
Well, giving them business is one way to do it, but how about giving them an office-warming gift? Finding the perfect gift means finding something special, something unique, and something that fits their new working environment.
There's a million thoughtful gift ideas out there, but we've sorted through the options and have some terrifically original things in store for you.
For large or small businesses, a brand new medical practice or an online mom-and-pop crochet store, here are 10+ best ideas for thoughtful office warming gifts for a new business owner.
Our website is supported by our users. We sometimes earn a commission when you click through the affiliate links on our website. See our privacy policy & disclosures for more information.
Table of Contents
10 Best Office Warming Gifts for New Office Opening
If you're looking for the very best office gift for the newly christened boss man or lady, then you're in the right place!
From custom, unique gifts to every day essentials, these gifts for office opening are a great addition to any new office space no matter the type of business.
1. Custom Engraved Wood Business Sign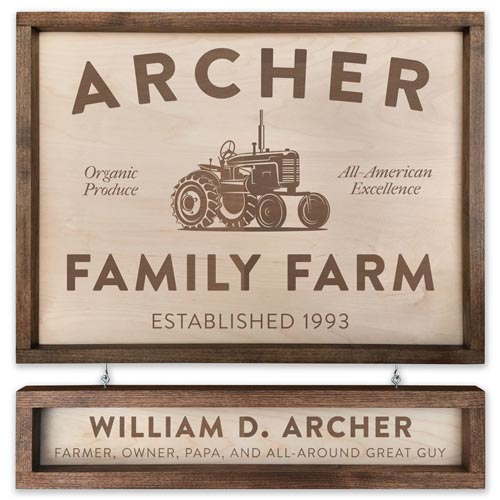 Give the new business owner a custom wood office plaque as the perfect way to christen their new business, practice, or office.
The Pacific Crest Series from Northwest Gifts is crafted in Oregon from real hardwood and personalized to order.
They can etch any profession, business name, company logo, or custom text to make this wall decor the perfect office warming gift for the new boss.
Arrives ready to hang, with optional hanging name board (or multiple name boards for each partner, office, floor, service, etc.) available.
2. Decorative Designer Fire Extinguisher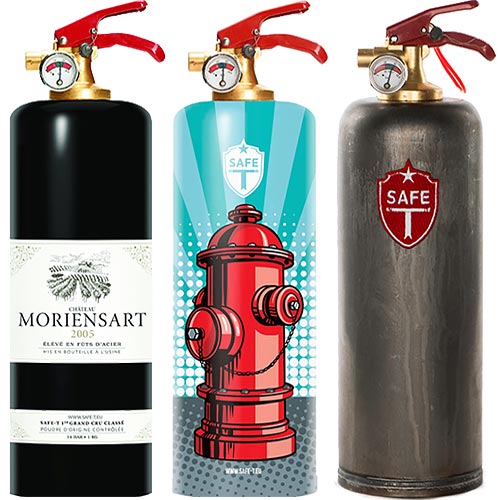 Every work place needs to be safety conscious. But that doesn't mean you can't have a gorgeous office! Get both safety and beauty combined with one of these Safe -T Decorative Designer Fire Extinguishers.
Instead of the boring old red ones, choose from dozens of stunning (and fun) themed extinguishers.
There's famous people, skylines, cars, drinks, and lots more, including classy finishes like chrome and brass. They're practical but add that personal touch that makes them such unique office gifts.
Check out all the designs here.
3. Desk Organizer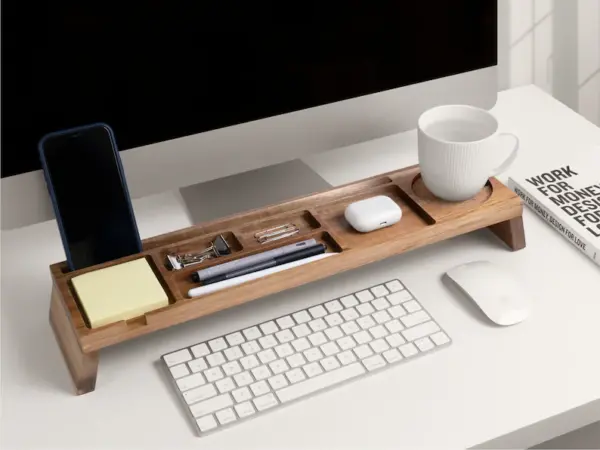 With this fantastic desk organizer they can have easy access to all of their go-to office supplies while keeping their work environment tidy and organized. It
even has a place for their coffee cup!
This solid wood, elevated organizer is crafted to last, and has definitely earned its place in the top ten.
4. Personalized Tumbler
The new business owner is going to be drinking plenty of coffee in the coming months as they get their office up and running.
So celebrate their achievement of starting a business and opening an office with a gorgeous travel tumbler, personalized especially for them in their new role as boss.
With a range of colors and full customization, this is a great gift option that they're sure to use every single day.
Have it say "Best Boss Ever," go with their specialty (Best CPA Ever, Best Orthodontist Ever, etc.), or personalize it with your own special message.
5. Luxury Pen
A high-end luxury pen is the sign of a true professional, and a great option for your gift recipient.
You know you're in business when you can confidently sign all those contracts and important documents with a perfect flow of ink.
Here are a few of the classic luxury pen brands:
6. Coffee Station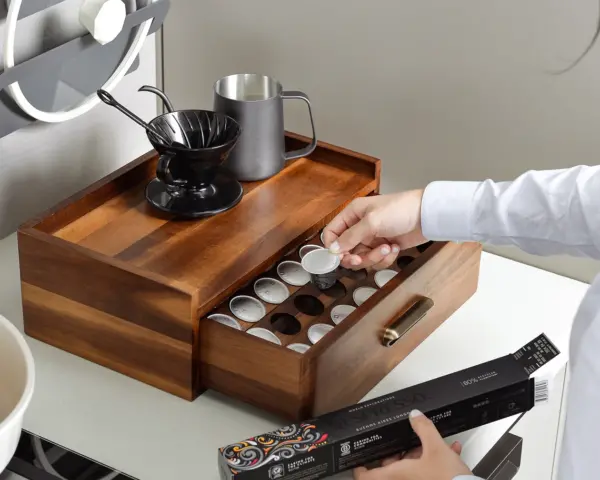 They're guaranteed to have some coffee lovers in the office, so this beautiful, wooden coffee station is a fitting choice.
Whether you have an office kitchen, or just a designated table in the common room, this neat piece will add an air of sophistication all while keeping things neat and organized.
7. Personalized Nameplate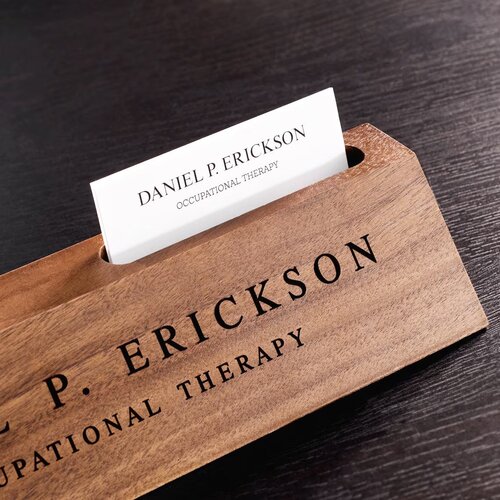 A new office wouldn't be complete without a great nameplate!
This one is custom made of solid Walnut wood and engraved to order, and is designed to last a lifetime.
It's available in multiple different sizes, too, to accommodate their workspace, and the larger option includes a place for their business cards.
8. Creative Reception Area Accents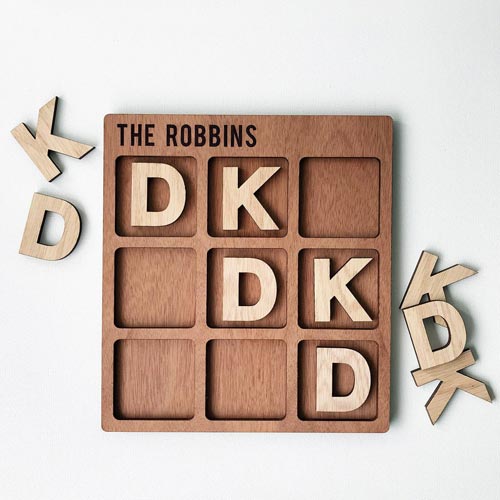 I like this tic-tac-toe game for several reasons. First, it's got a cute and fun vibe. That's a good aura for the new office, and I'm sure your business owner friend will feel the same way.
Second, it's personalized. Customize it with the business name or whatever you want that makes sense. You can even customize the letters – they don't have to be X's and O's.
Third, it's perfect for the office. Clients or customers can play with it at the register, reception area, waiting room, in the main office, or, for employees, in the breakroom.
You can also do pillows, framed or canvas art, a cute magazine rack, planters, floating shelves, or anything else that you know will complement their office décor.
9. Relax Office Candle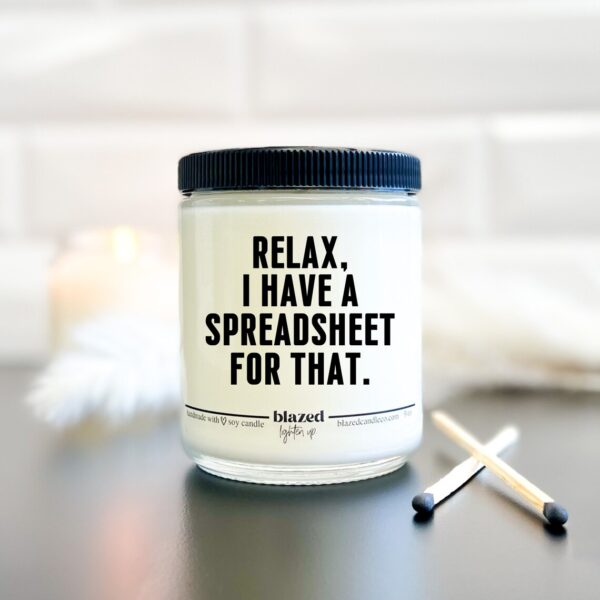 A bit of levity may be exactly what they need as they embark on this new journey of running an office.
Crafted in small batches of 100% natural soy wax, these quality candles are available in multiple sizes and in dozens of wonderful scents so you can pick their favorites.
Perfect for the coffee table in the lounge, or even keeping at their desk to light when they're working those long hours.
10. Custom Engraved Bird Feeder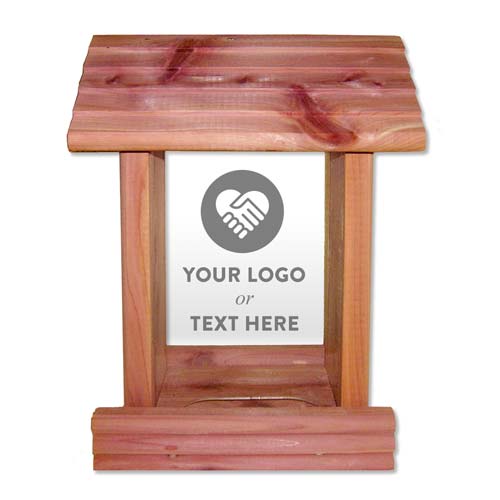 This office warming gift is truly unique! You probably wouldn't have expected a bird feeder… but the same could be said for the new business owner, so this will be one gift idea that might come as a total surprise.
Depending on the business and location, a personalized bird feeder could be an amazing gift. Especially for a home office!
Wherever they work, this feeder will draw in the birds and their beautiful songs, giving everyone involved a delightful picture of nature while they work or shop.
It includes personalization, so get it with the business name or logo, or customize it for an individual recipient with their name and a meaningful quote or message.
More Creative Office Warming Gifts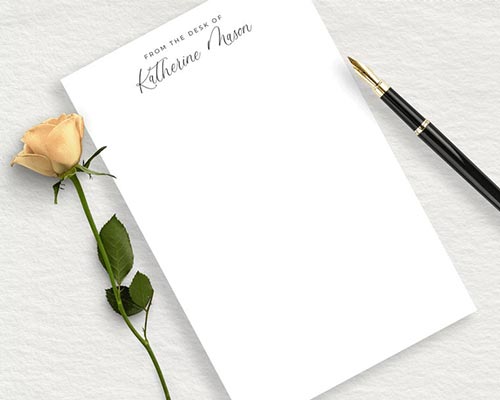 We think those seven choices are the best of the best, but since every business is different, with a unique space and outlook and profile and what-have-you, there will be times where those gifts won't be quite right.
So here are some more classic and creative office warming gift ideas for the new business owner:
Office Warming Gifts for the Whole Office
Above, we focused on office warming gifts for the new business owner. Those were a little more personal, unique, and custom.
If you want an office warming gift that can be given to and shared among the entire office, here are some tips and ideas.
1. Food Is Always A Winning Choice
Anytime you get a gift for the whole office (not just office-warming, but also holidays, as a thank-you, end of year, etc.) you simply can't go wrong with good food.
Everyone has to eat. And everyone enjoys eating delicious delicacies.
So unless you have a solid reason to go above and beyond, don't try to reinvent the wheel. Just give some great food for the office to share!
A few ideas:
Baked goods from a local bakery
A catered lunch or dinner
Fruit, veggie, and deli platters
A celebratory cake
Ice cream sundaes
2. Don't Overdo Your Logo
While most people like merch, your employees probably won't care about wearing a logo'ed t-shirt or hat on their off days.
And there's really only so much joy that can be had from branded pens and other office products.
Sure, by all means get some branded totes and pens and coffee mugs. Give them to your clients, customers, employees, and to the wider community at events. That's solid advertising to get your brand out there.
But don't think that giving promotional merch to your employees *really* counts as a gift. Recognize that sort of thing for what it is: advertising, branding, and promotion.
3. Instead, Give Personalized Gifts They Can Actually Use
Our most popular employee gift is the personalized tumbler with name and "BEST. RECEPTIONIST. EVER." (Or CPA or DENTAL HYGIENIST or NP or… you get the idea.)
This is the same mug as the one we picture above. The cool thing is that we offer bulk discounts when you order multiples, even when each individual tumbler is personalized with a different name.
Another charming office warming gift for the whole staff is that Personalized Notepad. Give one to each team member, and they'll be sure to use it regularly!
Here are some more of our favorite personalized employee gifts:
You can also choose non-personalized gifts that your employees will want to use. This can be just about anything, but make sure to keep it high-end; either a nice brand, or hand-crafted, or something similarly top-notch.
4. Upgrade the Break Room Experience
Your employees will appreciate a break room gift that keeps on giving.
While the old standby food platter is much loved for a good reason, you could do even better with one of these ideas:
Espresso machine or k-cup brewing system (and keep the break room stocked with a variety of k-cups or coffee beans)
Mini fridge with bottled water and/or protein shakes, green drinks, yogurt, fresh fruit, etc
Snack bar with protein bars, trail mix, dark chocolate, granola bars
TV and gaming system, or arcade game
Other games: Board games, puzzles, darts, ping-pong table, air hockey, foosball, indoor putting green
Other activities: Books, word search and sudoku, brain teasers, adult coloring books, zen garden, treadmill, a record player
Nice reclining chairs
New Office Gift Ideas for Home Office
With more and more companies moving toward hybrid set-ups allowing for remote work at least part-time, it only makes sense that we should highlight the best home office gifts as well!
Or perhaps your friend or loved one has just started a dot com business and will be working solely from home?
Whatever the scenario, these are our very best gifts for the home office.
11. Ergonomic Desk Chair
Ensure that their lower back won't be suffering after just the first few weeks by getting them this ergonomic desk chair.
Any and every office worker deserves a good chair, and they are no exception. They'll love you forever with a gift like this.
12. Mini Desk Calendar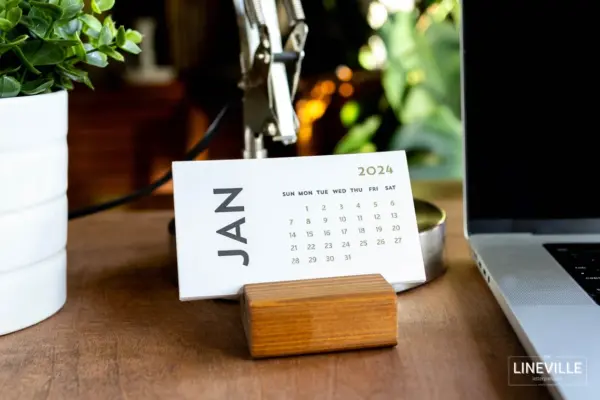 A great way to keep them on schedule without over-cluttering their computer desk!
Calendars always make the best gift ideas, especially in the business world. This great minimalist example is no exception. 
13. Desktop Protector
Speaking of computer desks, protect theirs with one of these fantastic, durable covers.
Available in a variety of colors to match their office vibes, these desktop protectors are waterproof and non-slip, and also double as a mouse pad!
That's a win-win in our book.
14. Home Office Mug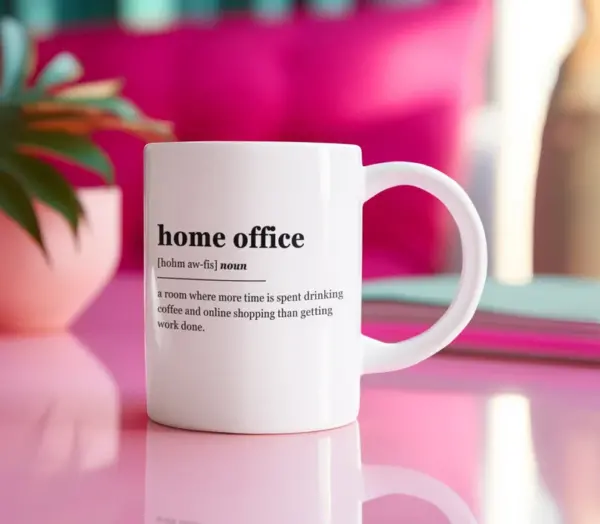 When are coffee mugs not great ideas? We think the answer is pretty much never. And a good gift guide wouldn't be complete without one.
This funny mug is sure to be a go-to on groggy mornings as they head for their go-go juice. 
What to Gift for a New Shop Opening?
How is a shop opening different from an office opening? Well, in a lot of ways they're really similar and require many of the same things.
But a shop opening might require a few different types of items that would be helpful for managing clients and promoting the business. Following?
Let's break it down.
Think of the things you look for or see when you walk into a shop for the first time. What are their store hours? Do they have a social media page you can follow? Is there someone nearby to help you find what you're looking for?
Practical items that can help the flow of business are always a good idea and what you want to aim for.
15. Shopkeep Bell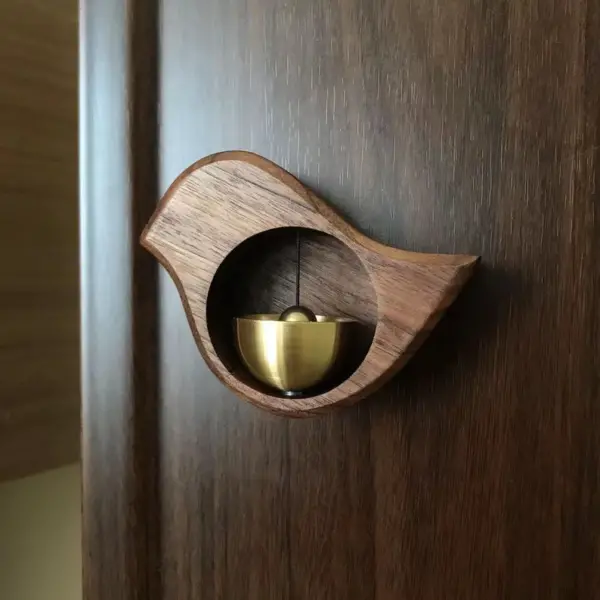 This little wooden shopkeep bell is so sweet, and is an unobtrusive update on the traditional type.
Made of quality Black Walnut and Rosewood, it can be easily mounted to the front door of their store to alert them when new customers arrive.
16. Multi Media QR Code Sign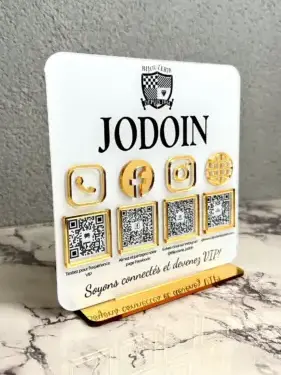 Small business (and big business tbh) is all about media promotion these days. Help them garner up all of those like, follows, and shares with one of these custom media signs.
These signs have so many options for customization it's almost unbelievable! What better way to celebrate their successful opening than by helping to drum up business?!

17. Open/Closed Shop Sign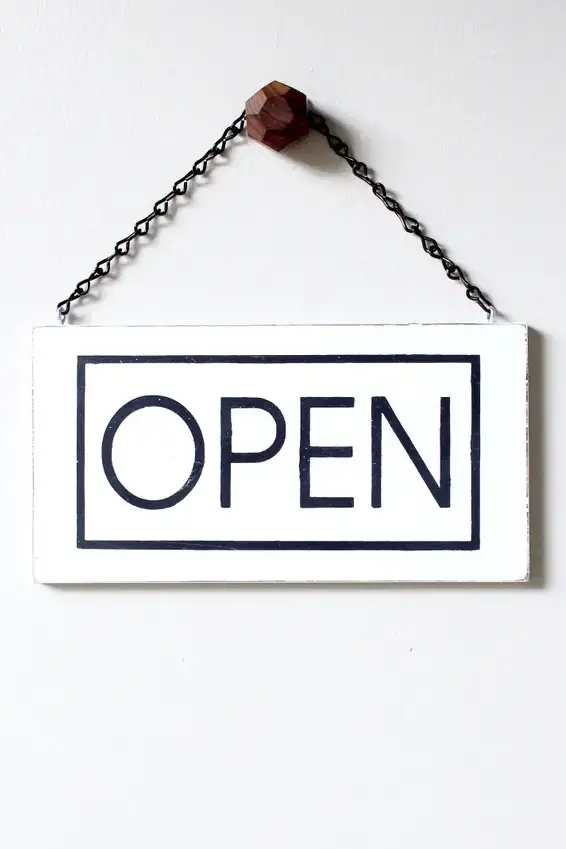 A classic sign like this is never amiss and will look wonderful in the front window.
With its simplicity and timeless appeal, it will blend effortlessly with whatever vibe they've chosen for their business or shop.
18. First Dollar & Business License Frame
Having one of these hanging somewhere in the shop is like an unwritten rule for small business owners.
Not just your average picture frame, this has a spot for their first dollar earned as well as their business license.
That dollar is sure to be just the first of many, but it deserves its place in the spotlight. We can almost see the future from here, and success is a good look on them.
---
With these tips in mind, and inspired by all the creative ideas we've scouted out for you, you're in the perfect place to give the very best office warming gifts.
So get to it!
Read next: 10 Gifts That Everyone Wants (Even If They Don't Know It Yet)