If you're a grownup looking for Valentine's Day party ideas, you've come to the right place.
After all, just because you're not in Junior High anymore doesn't mean you can't celebrate Valentine's Day with a fun-filled, sugar fest of epic proportions.
If your sweetie is down for some suggestive shenanigans, or your favorite double date pals have the night free, here are some ideas to turn your romantic holiday from ho-hum to unforgettable. V-Day doesn't have to be just a commercialized chocolate-and-roses holiday: You can throw a legit party and have some good-old-fashioned fun with other responsible adults!
Here's how.
Top 10 Valentine Party Ideas for Adults
Our website is supported by our users. We sometimes earn a commission when you click through the affiliate links on our website. See our privacy policy & disclosures for more information.
1. Sweetheart Photoshoot Party
Order several of these adorable Valentine's party photo frames and turn your own living room into a romantic get-away for you and your friends. Adding in some fun props like sunglasses, beach themed items, mustaches, and hats are also fun ways to lighten up the mood. Photos with friends make a party… a party! Like they say, if you didn't take a picture, did it even really happen?
2. Game Night for Everyone Who Hates Valentine's Day
Host an anti-Valentine's Day party with this fun and unique card game. Embrace your grumpy and cantankerous side with this funny game that's perfect to play with the newly single, recently divorced, or just the jaded ones in your life. You can play it as a stand-alone, or add it into your Cards Against Humanity game. As they say at The World Hates Holidays, Love Edition, "Love is in the air… so hold your breath!"
3. Neon Glow Valentine's Day Party
Light up the night with a rave! This 10-pack of fun light-up flashing glasses are a great ice-breaker to introduce an epically unforgettable night. Add in a few more glow-in-the-dark accessories like light-sticks from the dollar store, and you have one great party ready to happen.
4. Valentine Raffle Blast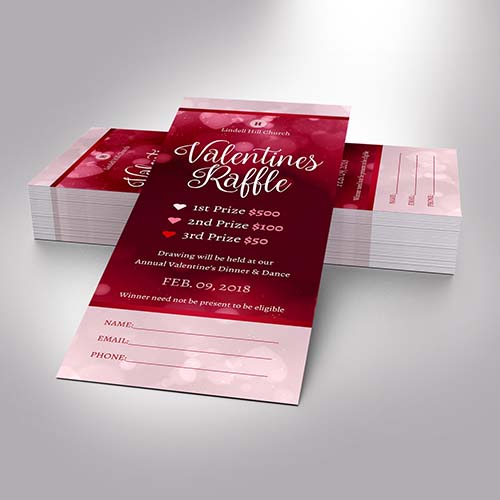 Whether it's for money (like on these tickets) or fun goodie bags, a raffle always is always a great way to boost up a party! You can make your own raffle tickets, or order some ready-made. Be sure to choose exciting and enticing prizes!
More prizes that don't include cold, hard cash might be:
Desserts (pies, cakes, cookies, candy bars)
Night of free babysitting
Car wash
Tickets to a local play/show/dance
Bottle of wine
Gift card to restaurant
5. Anti-Valentine's Day Party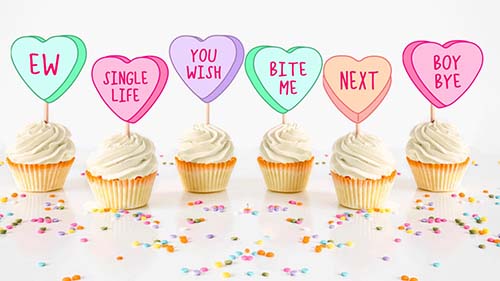 Not everyone loves celebrating "love." Don't worry – there's a Valentine's Day party for that! Get all your single friends together and enjoy a day of rebelling against love. Watch non-romantic movies such as The First Wives Club or My Bloody Valentine. Decorate with these "Love Stinks" anti-Valentine's Day balloons. Accent your cupcakes with these cute toppers that say things like, "It's not you, it's me," and "be my ex."
6. A Night of Love… Martinis! 
When you're planning a Valentine's Day party for adults, nothing is classier than cocktails! Follow the recipe in this video to make some Love Martinis to enjoy with your chocolate-covered strawberries, oysters, chili peppers, figs, and artichokes.
Okay, that sounds like a weird menu… we were going for aphrodisiacs. It would probably be easier to just stick with these Love Martinis and hold the artichokes.
7. "Couples Wear Matching Shirts" Valentine's Day Party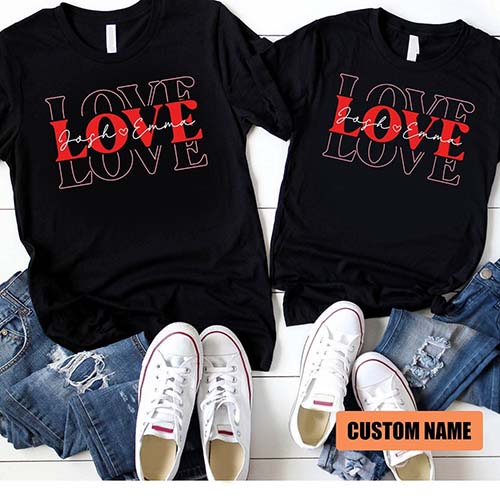 Invite all your favorite couples to embrace the fact that they are annoyingly disgusting (in the name of love, of course) with some matchy-matchy t-shirts, sweaters, or other outfit ideas. Everyone comes wearing matching outfits, and the most gag-inducing lovey-dovey outfit wins the big prize!
Plus, when the party is over, each couple will be able to keep their flirting level at eleven. I know that you and your Valentine want to look cute while frolicking through meadows, tiptoeing through tulips, and irritating the tuna salad out of everyone around you.
8. Heart Cookie Decorating Contest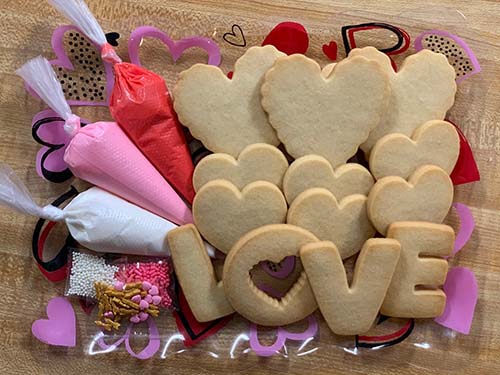 Sugar cookies that are only SLIGHTLY DIY? Well, this Valentine's Day sugar cookie kit sounds perfect! Have a little contest with all your friends over who can frost and pipe and decorate the best. Of course, you'll get to eat all the "ugly" ones, so really it's a win-win for all involved. Don't forget to have a judge! Best. Job. Ever.
9. Valentine's Day Couples Game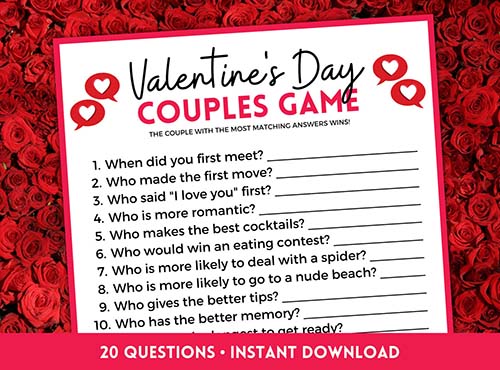 Like The Newlywed Game, only better, this fun download will have everyone laughing and reminiscing in no time. Pass around the pencils and don't forget a prize for the winners (the matching tees up above would be ever so cute). Who ever matches the most out of the 20 questions wins. Classic!
Related: 10 Romantic & Fun Valentine's Day Games for Couples
10. Rom-Com Movie Night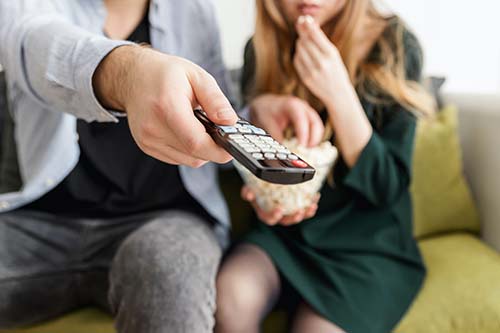 Movie night is always a great party idea! Whether it's just the two of you, your single gals, or with your couple friends – end the night binge-watching your favorite Valentine rom-coms.
Here's our guide to hosting the perfect movie night. Come up with a few fun ideas from that list, then choose one of these romantic go-to flicks for a relaxing yet memorable party:
Read Next: 40 Best Valentine's Day Gifts for Your Sweetheart
Pin It