What's the best way to say "Feel better soon" and create some positive vibes?
Whether you are looking for some encouragement for yourself after a hard day of feeling lousy, or want fresh words to send someone you love a "get well soon" message, we've pulled together 100 feel better quotes to get the good energy flowing again.
We know that mood and positivity are correlated with feeling better and overcoming illness. Kind words and uplifting messages can be an important part of taking care of ourselves and others.
From inspiring to funny to professional, we've got you covered. Check out these feel better quotes and messages, and help make someone's day a little brighter:
We also have some other suggestions to help the people you care about feel better. Things to say, as well as things to do.
Start by browsing our most inspirational quotes, and be sure to read to the bottom to find helpful advice, along with some excellent gift ideas.
Best Get Well Soon Quotes
Our website is supported by our users. We sometimes earn a commission when you click through the affiliate links on our website. See our privacy policy & disclosures for more information.
Inspirational Feel Better Quotes
1. Tough times don't last, tough people do.
2. I hope that each day finds you stronger, and I'm wishing you lots of joy as you start to feel better.
3. "Life is 10% what happens to you and 90% how you react to it." – Charles R. Swindoll
4. Recovery is hard work – but you're not alone. Not a day goes by that I don't think of you and wish you well.
5. "This too shall pass." – Persian Sufi Poets
6. Hang in there, better days are coming!
7. You have a lot of work ahead of you in order to recover and lead a successful life, but I know you can do it. Get well soon and start achieving your dreams!
8. I know how well you've triumphed over all the adversity in your life, and so I know you will be able to fight this illness and achieve yet another inspiring victory. I'm rooting for you to get well soon!
9. I want to remind you how strong you are. We're thinking about you everyday and wishing for a fast recovery.
10. Never forget that you are a strong person who can brave the pain and endure with patience an injury such as this. Wishing you a fit, whole, and healthy life soon.
11. To recover and heal, there is nothing better than love and friendship. We're here for you every step of the way, and want you to know that you'll always have our love and friendship no matter what.
12. Best wishes that you will get well soon and be back to doing all the things you love.
13. You always cheer me up, so I want to return the favor. I'm eagerly anticipating that day when the joy in your eyes will shine brightly in my house again. Get well soon!
14. I want you to know how amazing and strong you are, and that I believe in you! As A.P.J. Absul Kalam says, "We should not give up and we should not allow the problem to defeat us." I know you will come through this all the better for it!
15. Orison Swett Marden said that "There is no medicine like hope, no incentive so great, and no tonic so powerful as the expectation of something better tomorrow." Hope truly is the best medicine – and I know that YOU will be that something that is "better" tomorrow!
16. I am amazed to see how quickly you've made progress in healing after the surgery. You have such an incredible faith in God and a contagious positivity in life. Sending you a love and best wishes as you continue to heal.
17. Every passing day means one day closer to a healthier you.
18. I am praying for you daily, that you would recover quickly and that you would not be discouraged as your patience is being tested. Get well soon!
19. "Start where you are. Use what you have. Do what you can." – Arthur Ashe. I know you're not where you want to be, but where you are is perfectly ok. Wishing you a restful yet speedy recovery!
20. I know that your current circumstances are difficult, but if there's anyone strong enough to handle them, it's you. Feel better soon!
Get Well Soon Messages for Her
21. Mom, you mean everything to me and I want you to feel better soon.
22. Just cuz your sick doesn't mean I'll feel bad for you and start lending you all my clothes.
23. Our house just seems darker without you. Can't wait for you to be back.
24. Get well soon, we're all waiting for the chance to have a night out with you and have some fun.
25. Dinner on me when you feel better… Are you better yet?
26. Dearest friend, you have such a lively, vibrant soul and always have such boundless energy. I so hate to see you burdened with all of this. I am rooting for you to have a quick recovery and I look forward to creating many more memories together!
27. Dear Mom, we're tired Dad's cooking. Please get better soon.
28. Remember that everything else can wait. We're taking our time to recover now.
29. You know it takes a village, that's why we'll always be here for you.
30. Can't wait to see you back on your feet!
Get Well Soon Messages for Him
31. Get well soon… I miss having someone to pick on.
32. We can't wait to have the life of the party back!
33. I am eagerly waiting for you to hold my hand again, and I promise that I will keep holding yours forever.
34. Every wish I have these days is for you to get better. Paulo Coelho says that "When we strive to become better than we are, everything around us becomes better, too." You make me better, and I can't wait for you to start feeling that way!
35. Can't wait to see you back to your totally healthy and energetic self. Even though this has been a difficult time, at the end of the day your inner strength and positive energy have been such an inspiration to me. I want to encourage and inspire you right back, so hear me loud and clear when I say: You're amazing!
36. Sorry to hear about you're not very well. I'll be coming to see you soon.
37. Lying in bed, getting food catered to you… Go ahead and milk this as long as you can!
38. We're all thinking about you and wishing you a speedy recovery.
39. "The art of medicine consists of amusing the patient while nature cures the disease." – Voltaire
40. We all want you back home soon.
Hope You're Feeling Better Messages for Friends
41. In my heart I am wishing you well a hundred times a day.
42. We're all thinking about you and wishing you a speedy recovery.
43. Don't think of it as a hospital visit. Think of it as an extended spa package with meals, regular health evaluations and Jell-O cubes.
44. We are wishing for sunnier, brighter days for you.
45. Every day that the world has you in it is a good day. Get well, and take your sweet time to do it!
46. Missing you loads and can't wait until I get to see you again!
47. Everything will be all right. Don't forget to keep a little faith.
48. It's times like these when I realize just how much I need you.
49. You're such a good friend to me, and it breaks my heart to see you feeling poorly.
50. Hey buddy, what's taking you so long? Get well soon already. I am badly missing you here!
Professional Get Well Soon Messages
51. Best wishes on your recovery, and we hope that you will be back to doing all the things you love very. soon.
52. We are eagerly waiting to see you around the office again. Get well soon!
53. We can't wait for your return so you can get back to putting everyone else to shame with your amazing sales skills.
54. Sorry to hear you are not feeling well. You're in all of our hearts and we're thinking of you often. Our best wishes on a speedy recovery!
55. You're in all of our thoughts as you recover from your accident. Take all the time you need, we're rooting for you!
56. We've missed you here and can't wait for your triumphant return!
57. I was so sorry to hear about your diagnosis. Sending lots of caring thoughts your way as you begin treatment.
58. Wishing you a restful and speedy recovery.
59. The team, the cleaning crew, the vending machine guy, that bird with the nest outside of your office window, and Steve from accounting all send best wishes for a quick recovery. But no one wishes it more than me—hope you get better soon.
60. Everyone here at the company sends their best wishes. We hope you feel better every day.
Religious Feel Well Soon Messages
61. I pray that God provides you the strength you need for a full recovery.
62. God always tests his favorites! May God bless you with total health real soon.
63. Hope is a powerful medicine. Always look to hope and trust that God will recover you.
64. "God is our refuge and strength, a very present help in trouble." – Psalm 46:1
65. May the God of all comfort show his tender care towards you, in the bad days and tough times as well as the good times. Keeping you in my thoughts and prayers.
66. God cares for you and hears our prayers. Please know I am praying for you today!
67. "But may the God of all grace, who called you to his eternal glory by Christ Jesus, after you have suffered a little while, perfect, establish, strengthen, and settle you." – 1 Peter 5:10
68. Don't harbor fear, and remember that He hears your prayers. Let God give you victory over this illness.
69. "He gives power to the weak. He increases the strength of him who has no might." – Isaiah 40:29
70. This morning I asked God to send His power for your healing. I'm putting my faith in Him for your recovery. In the meantime, know that I am thinking of you often and continuing to pray for you. Feel better soon, friend!
Funny Get Well Messages
71. I'm so sorry that your sick day is due to an actual sickness.
72. I would like to volunteer to hug you until it feels better. It could take a while (I'll bring snacks).
73. Hospitals are not very pleasant to visit, so I'd appreciate it if you would recover soon. Thanks for thinking of me.
74. Get better soon… I can only be nice for so long.
75. It's for times like this that the universe gave us YouTube and an infinite supply of cat videos.
76. Sorry you have to eat hospital food.
77. You're one tough cookie! Like one they'd give you with a hospital meal.
78. I miss hearing your funny jokes and bad laugh. Oops, I mean your bad jokes and your funny laugh.
79. It makes me sick to see you so sick!
80. I've been told you are irresistibly attractive. By the germs. The germs told me that.
Get Well Soon Messages for Children
81. Get Whale Soon!
82. There are easier ways to get out of school, you know.
83. "Promise me you'll always remember: you're braver than you believe, and stronger than you seem, and smarter than you think." – Winnie the Pooh
84. I'm hoping my kisses can help cure you xxx – Mom/Dad
85. Sending every happy thought your way, filled with candy and unicorn sprinkles and everything wonderful!
86. Wishing on a star that you'll be better soon.
87. Make sure your mom is giving you an apple a day – keep that doctor away!!
88. I prayed that your little angel will come your way to keep you safe and take any bad stuff away. Get well soon, kiddo.
89. May my hugs and love make you feel better again!
90. A little bird told me you're sick. I have to say I was not happy with this bird! Plus talking birds are just weird. Feel better soon!
Get Well Soon Messages for Serious Illness
91. Keep thinking positively and stay strong. One day this will just be a memory.
92. Recovery is hard work—but you're not alone. Not a day goes by that we don't think of you.
93. The most important thing is never to lose heart. Our prayers are with you. Get well soon!
94. I know this is a tough moment, but I also know you have the strength and courage to face it.
95. Stay strong because you will be better soon. Remember that during storms like this, the rain doesn't last forever.
96. "What lies behind us and what lies before us are tiny matters compared to what lies within us." – Ralph Waldo Emerson
97. The question may not be how to get cured most easily, but how you can still be your best self in hard times.
98. "Our greatest glory is not in never falling, but in rising up every time we fall." – Ralph Waldo Emerson
99. Don't be sad about things you can't change. But learn how to find comfort in the small things you can.
100. You are a true warrior, you are fighting the battle. Meditate on your power and courage.
More Positive Quotes for Feeling Better
"Sometimes all we need is a little pampering to help us feel better." – Charles M. Schulz
"The great art of life is sensation, to feel that we exist, even in pain." – Lord Byron
"Whether you think you can, or you think you can't, you're right." – Henry Ford
"Promise me you'll always remember: You're braver than you believe, and stronger than you seem, and smarter than you think." – A. A. Milne
"The night taught me never to fear the dark times, by giving way to the dawn of a new day." – Michael Bassey Johnson
"If you can't fly then run, if you can't run then walk, if you can't walk then crawl, but whatever you do, you have to keep moving forward." – Martin Luther King, Jr.
"We are stronger in the places we have been broken." – Ernest Hemingway
What to Say to Someone with a Terminal Illness
As much as we want to encourage our loved ones to strive and fight, sometimes it is our job to encourage peace and rest. In these darkest nights of the soul, "Feel better soon" is not going to be appropriate.
At the moments we all least look forward to, it is our honor to carry some weight and bring as much light into dark moments as possible. If you need help adjusting to the situation and finding the words to say:
Make it clear that you are there, and that you support and love them
"We're here for you, and we're right here with you during this tough time."
"You know that all of us are you're biggest fans, and you're not alone. "
Ask how they are doing today
"You might not know it, but you've made my day countless times. Just the way you crack a joke can break me out of the worst mood. Thank you for being amazing."
"It is such a happiness when good people get together — and they always do." – Jane Austen
Ask them if there is anything they need, remind them that you are here to help.
Sometimes, its a relief to have a distraction. Ask them about memories and experiences.
Don't be afraid of silence. Your presence can be more comforting than any words.
Learn more: What to Say to Someone Who Is Dying
What
Not

to Say to a Sick Person

Sometimes we think we know what to say. We've heard it in a movie or think it sounds good. But it might be less helpful than it seems.

When someone is sick, their defenses are down and energies for self-censoring are more depleted. Stay on your loved one's good side and avoid any accidental well-intentioned discouragements, such as:
"Let me know the results."
"You don't look sick."
"It's all in your head."
"Don't worry."
"I know just how you feel."
Don't make assumptions on their recovery
Be aware of their beliefs
Don't offer medical advice
How to Help Someone Who Is NOT Feeling Better
Being sick is not just painful and uncomfortable, but it can be very stressful. Life doesn't stop for you just because you are under the weather.
If you want to encourage a friend or family member going through a rough spell, you can offer to help release some tension with these ideas:
Run their errands
Send a gift
Visit when you can
Make them a meal
Get their groceries
Watch their kids
Send a text message
Clean their home
Read more: How to Comfort Someone (83 Practical Ideas)
5 Best Feel Better Soon Gifts
Do you have someone in your life whose love language is receiving gifts? We have some ideas to brighten their mood and hopefully chase some sickness blues away.
Wish them good health and a positive attitude with one of these gift ideas.
1. Giving Bear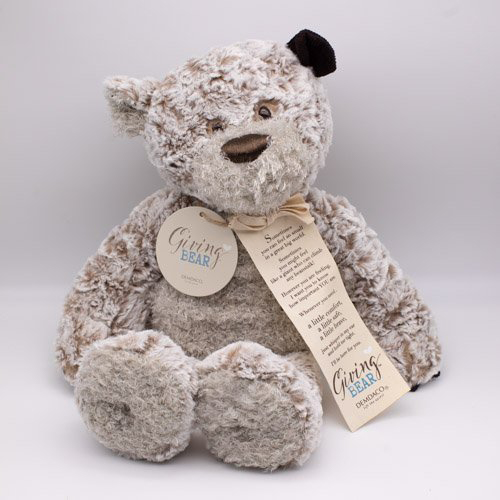 Super soft and super snugly, The Giving Bear plush teddy is a great way to provide a little comfort in a time of being stuck to the couch or bed. Make it personal with a custom message.
2. Get Well Soon Spa Box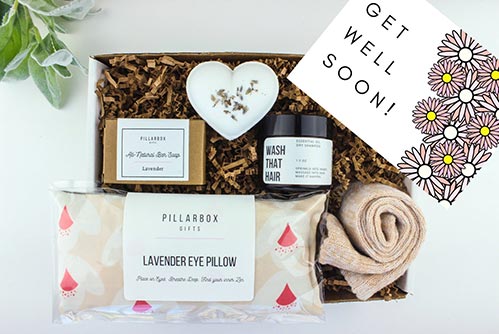 If your special someone needs a spa day but is too sick to go, then here's your solution: Bring it on home. The Get Well Soon Spa Box is the best thing to help your loved one feel revitalized and ready for a good healing sleep.
3. A Giftable Hug- Giving Shawl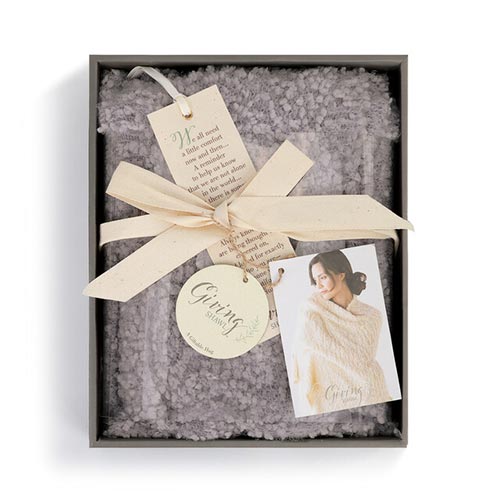 This ultra-soft shawl is a great to way to perma-hug your loved one. The Giving Shawl has two deep pockets and a note of much-needed encouragement.
4. Get Well Soon Candy Box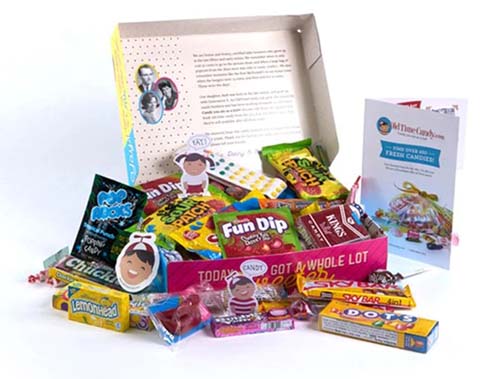 Sitting around the house feeling sick and bored, we are bound to get a few cravings. This Feel Better Soon Candy Box includes a personalized candy box (filled with candy from your favorite decade) and a get well soon card on the top of the box.
After a day of feeling bad, a Candygram would bring a smile to any kid's face. Works for adults too! A thoughtful way to send your well wishes.
Related: Thoughtful Get Well Soon Gifts
5. Here for You Practical Care Packages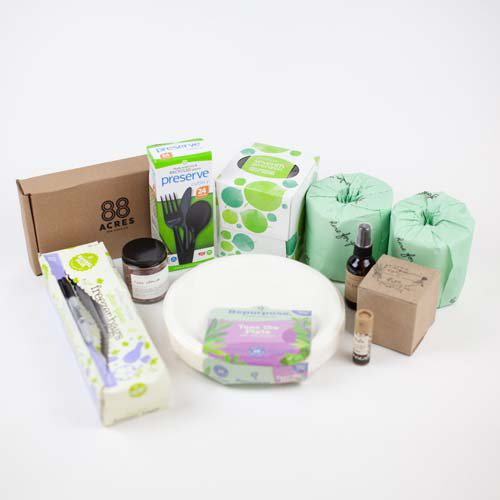 After being stuck in the house for any length of time, everyone will start needing some essentials. That's when you send a Here For You Care Package.
These boxes have been curated by people who know what's it's like to experience difficulties. They designed it to include necessities like paper plates, tissue paper, utensils, and more. Plus they have plenty of add-ons, including spa, beauty, and personal care items.
You could send flowers, but something a little more practical may be required.
Feel Better Quote Images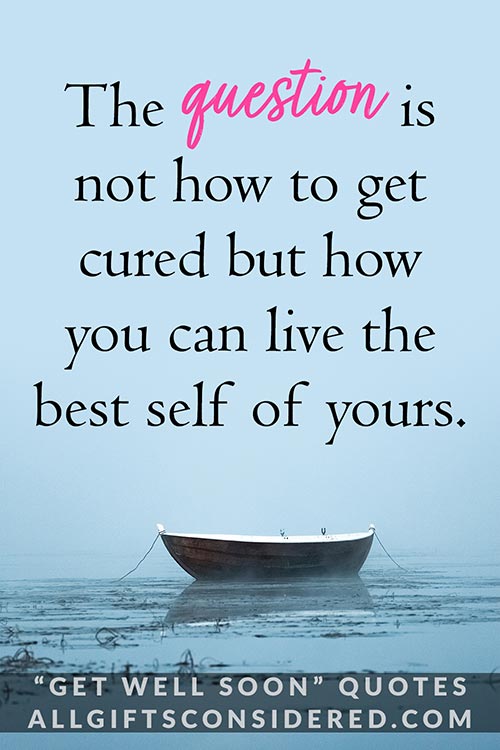 The question is not how to get cured but how you can live the best self of yours.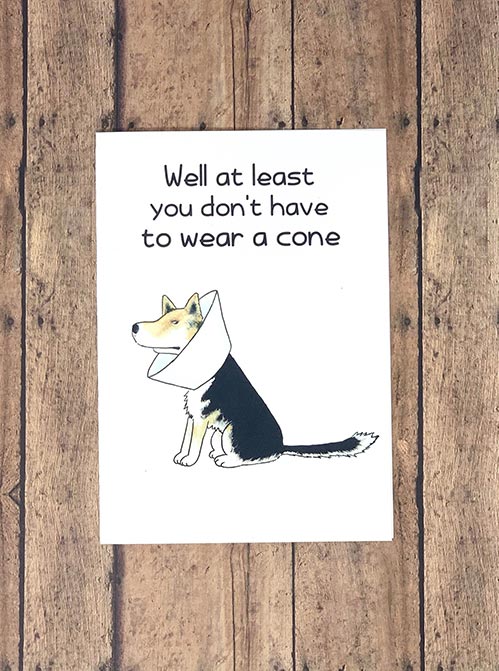 Well… at least you don't have to wear a cone.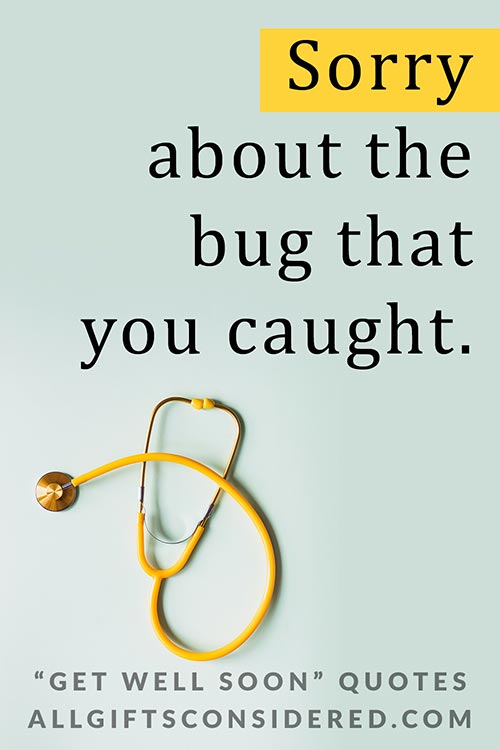 Sorry about the bug that you caught.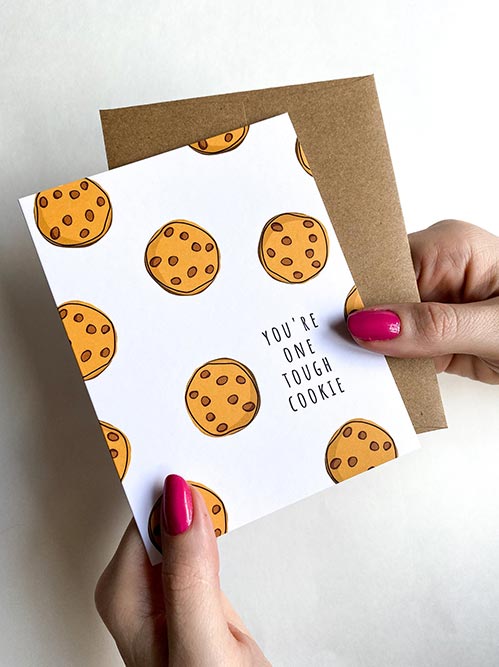 You're one tough cookie!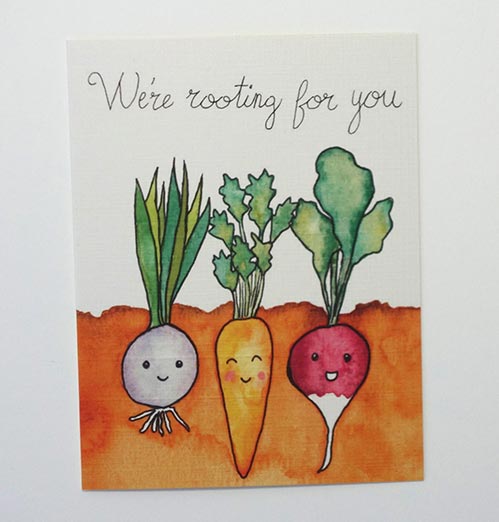 We're rooting for you!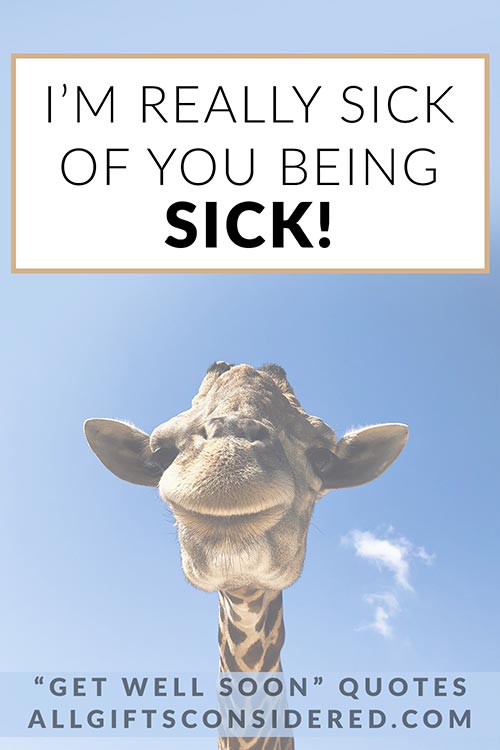 I'm really sick of you being sick!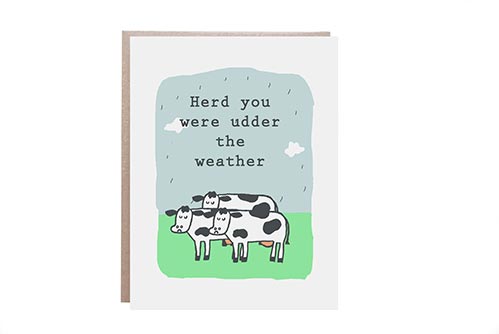 We herd you were udder the weather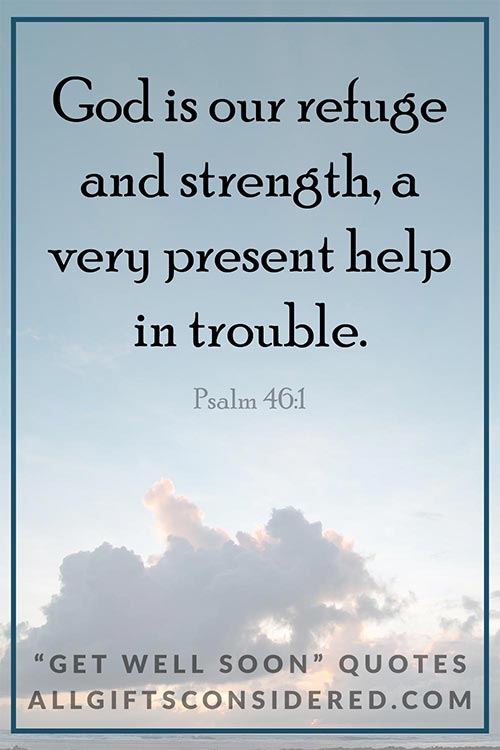 God is our refuge and strength, a very present help in trouble.

Psalm 46:1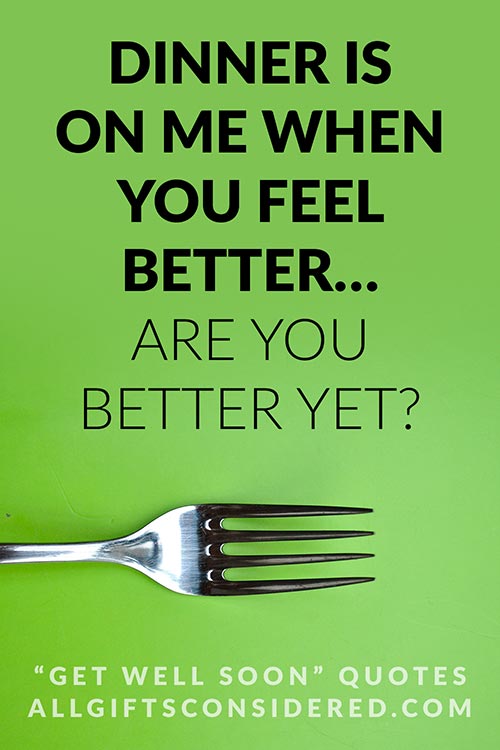 Dinner is on me when you feel better… Are you better yet?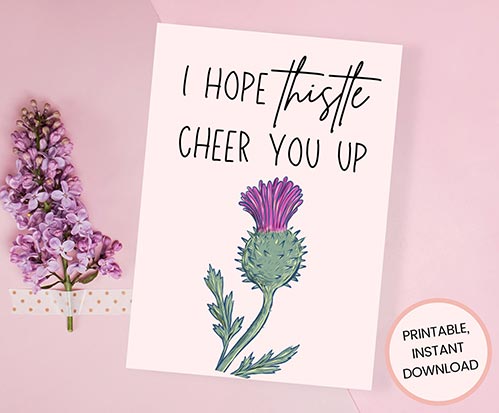 I hope thistle cheer you up!
Read Next: 27 Gift Ideas for People with Chronic Illness