Once a trendy way to jump start a diet, and now a lifestyle for so many, we know that there's at least one vegan in your social circle. What to get someone who – let's face it – can be a liiiiitle choosy and particular?
I've only "gone vegan" a couple of times, for a month or two here and there, and when I have, I've been so grateful to live in the here and now.
There are so many options… which is great. But, there are so many options… which is overwhelming.
I kid you not, I decided to eat vegan right after I had already grocery shopped for my carnivorous family. Thank goodness for freezer space.
Then back to the store I went, where I wandered around the nut milks and cashew cheeses and bok choy like I knew what I was doing (I did not). It was a fun adventure, and while most of the family went back to regular meals after a few weeks, there's always at least one vegan in my house at any given time.
Vegan Gifts for the Herbivore in Your Life
For vegans, the products they consume aren't always just about a particular diet, but just as often a statement about how we get the products – where it's from and how it's made. So there's probably a good reason why they are so particular, and after all, that's part of why we love them!
On top of that, when you're giving an edible gift, you'll want to make sure it's not *just barely* edible but actually delicious and enjoyable.
Taking these things into account, we did the searching for you and have come up with 18 vegan gifts sure to please even the most persnickety.
From gadgets to books to subscription boxes to ethical cosmetics and clothing, you'll be sure to find the perfect present (and maybe something for yourself).
Our website is supported by our users. We sometimes earn a commission when you click through the affiliate links on our website. See our privacy policy & disclosures for more information.
Vegan Gifts: foods and snacks
Give just one, or create your own vegan gift basket with these yummy culinary delights.
Vegan Friendly Wines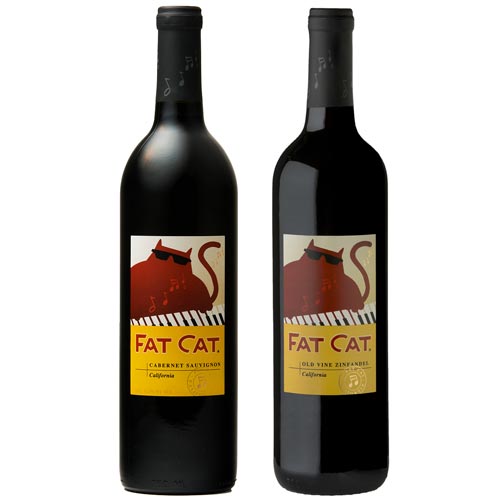 Sadly, not all wine is vegan. You'd think grape = wine = vegan, but it's not always that simple. Many vintners use animal products in the fining process, and thus cannot be rightly called "vegan." Over at The Tree Kisser, Jessica has compiled a great list of the best vegan wines, most of which are pretty affordable for just about any budget.
How cute would a bottle of Fat Cat be tucked in a basket, with some nut cheese and vegan crackers?
Speaking of vegan cheeses, if your gift recipient is nearby (along with their refrigerator), you might consider this delicious concoction, popular with vegans and cheese connoisseurs alike:
Chao Slices from Field Roast
We continue our fascination with blending Asian and European heritages by partnering with a Greek cheese maker and a family in Taiwan who makes the Chao. We bring it all together in Seattle to create Chao Slices.

Field Roast
The vegan, non-GMO cheese comes in three innovative flavors: Creamy Original with Chao Tofu, Coconut Herb with Black Pepper and Tomato Cayenne with Spicy Pepper.
They melt well, and are even good straight out of the package and past your lips! (Not every vegan cheese can boast that.) Available at many natural food stores and online here.
Dolmas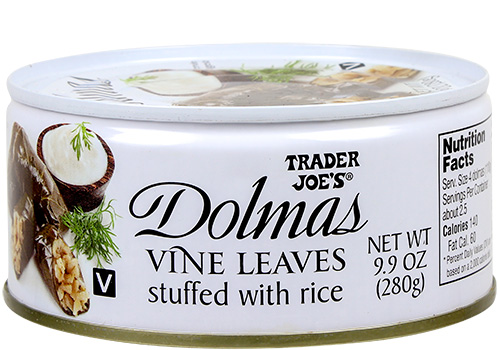 These yummy stuffed grape leaves are perfect for your vegan charcuterie platter, or your gift basket. Plus, they keep for a long time and don't need refrigeration.
This is just the thing to make you look oh-so classy when friends stop by unannounced, or when you need a late night, healthy snack. Available at Trader Joe's.
Fat and Happy Balsamic Dressing
A delicious vegan dressing with a base of MCT oil. Why is that important? I'll just let them describe it:
FAT & Happy Balsamic Dressing is a high fat salad dressing made with MCT Oil as its main ingredient… instead of GMO soy or canola oil or water. So you can get the highest quality fats into your diet, providing brain boosting energy and ketones. If you're a traditionalist with a slight sweet tooth, FAT & Happy Balsamic is just the thing for you.

We don't add sugar to any of our dressings, but we appreciate it when it's a result of the process used for hundreds of years to craft quality balsamic vinegars. Made with aged, Italian Balsamic Vinegar of Modena – FAT & Happy Balsamic dressing brings together the sweetness of fermented grapes with classic herbs and spices that gives it a rustic Mediterranean taste profile.

FAT and Happy foods
Personally, they had me the name. Available here.
Chocolove Chocolate Bars
While it's not actually difficult at all to find a vegan dark chocolate bar (even everyday brands like Lindt's is easy to find everywhere you shop, and yes, still vegan when purchasing the dark varieties), it's not so easy to avoid cross-contamination from the dairy used in other varieties, like milk chocolate.
Chocolove is committed to avoiding that cross-contamination so you can feel good about giving these bars to the vegan in your life:

Each 3.2-ounce bar contains a love poem inside and comes in colorful packaging reminiscent of a postcard.

Our company offers bittersweet dark chocolate, but also has a variety of less intense flavors that have great add-ins like orange peel, cherries & almonds, and raspberries, for those who want to choose a dairy-free chocolate, but don't love the bitterness of the higher cacao content varieties. For example, the cocoa content of the raspberry flavor comes in at a mild 55%.

Our bars are made in Boulder, Colorado, and contain at least 20% IMO For Life ingredients, which means the beans in the product can be traced directly back to a farmer in the program.

Chocolove
Find them locally by searching for a store near you that carries them, or get a 12 pack online here.
Foodie gadgets for vegans
Vegans either love to cook or learn to love it. What better way to support their lifestyle than to give a handy foodie gadget?
Spiralizer

PRACTICAL AND INNOVATIVE – Whether it is making garnishes to turn your dinner platter into a gourmet delight, preparing the most beautiful salads to wow your guests, making a healthy raw food pasta, or giving your family healthy and fresh potato chips, you can do it all with this device quickly and efficiently.

It's the quickest way for you to replace carb-loaded, calorie-loaded meals with numerous healthy veggie alternatives, thereby saving you valuable time and money.

Spiralizer


Affordable yet practically limitless with what it can do, the company offers a lifetime guarantee with replacement, and friendly live customer service. Get your vegan a Spiralizer here.
Kombucha Home Brewing Kit
Kombucha is all the rage when it comes to healthy beverages, and with this crafty kit, you can learn to make your own. Everything you need, including a beautiful American-made glass jar, and several varieties of teas.

THE PERFECT PRESENT: This complete and beautiful kit is sure to be the perfect present for any kombucha fan in your life. All of our kits are entirely shelf stable so you can order and ship worry free! They'll love it, we promise.

the kombucha shop


Well, since they promise, you know it's true. But seriously, vegans love kombucha, so this really is an awesome vegan gift. Get it here.
Soymilk and Nut milk Maker
Sure, you can salvage the store aisles for yummy soy and nut milks, but it's even more fun and affordable to make your own. Makes raw nut milks in as little as 30 seconds, and can also double as a coffee grinder!
This fantastic vegan gift also can make porridge, rice paste, cashew milk, and more. From Tribest, and available here.
Reusable Glass Straws
Let's be honest, vegans love a good smoothie. At the same time, there's nothing worse than contributing to the plastic epidemic in our country.
So get the best of both worlds and gift your vegan a set of pretty and useful glass straws. This set of four (two straight, two bendy) even comes with a cleaning tool in case their blueberries get trapped inside!
These reusable straws are made from BPA-free borosilicate glass and are totally eco friendly. Available here.
---
Need more foodie gadget gift ideas? Check out these 17 Must-Have Kitchen Accessories That Are Actually Brilliant Gift Ideas
---
Vegan Gifts: Subscription boxes
There's something so fun and novel about having a subscription box, isn't there? It's like the gift that just keeps giving. Here are a couple you might consider when shopping for the vegan in your life.
Purple Carrot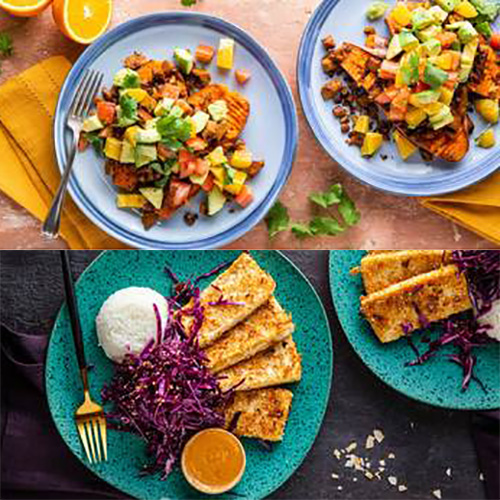 The Purple Carrot subscription food box is perfect if your gift recipient is new to either vegan life, or just needs some help in the kitchen. You can choose and be totally nitpicky over what kind of box comes their way.
100% plant-based ingredients all the time ensure that your box is always and forever vegan and stress-free. Choose from custom plans like Quick and Easy (30 minute meals with simple ingredients), High Protein (meals built to energize you), or Chef's Choice (gourmet meals to challenge your taste buds).
Get started here.
Love Goodly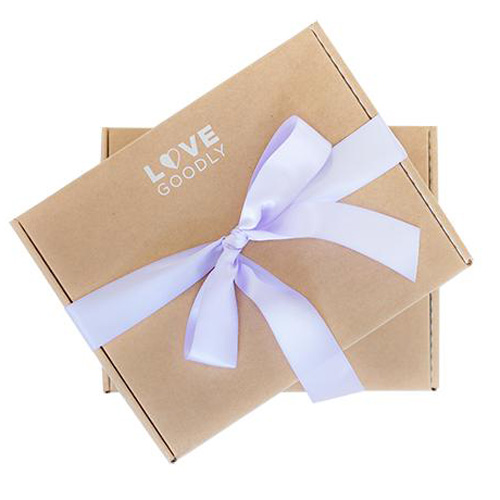 Beauty and skincare delivered bi-monthly. Cruelty free, vegan, non-toxic, and certified palm oil free, the lucky person on the other side of this subscription service will be in awe over all the amazing products they get to try (and unlike a lot of other beauty supply Love Goodly sends full size ones!).
What woman (or well-groomed man for that matter) wouldn't want one?
Available here.
Vegan cookbooks and magazines
When you're first getting started in vegan living you always need new ideas and fresh inspiration. Heck, the same thing goes even if you're an old pro.
These vegan cookbooks and 'zines are just the right fit for those times when your feet are dragging and you're wondering if you should just go back to meat eating after all. The perfect vegan gift idea to help them stay the course and stay inspired.
Oh She Glows Everyday: Quick and Simply Satisfying Plant-Based Recipes (Angela Liddon)
I love a good cookbook. Honestly, the prettiest ones read as well as your average novel, don't you think? This one is no exception. Try not to drool on the pages.
Available at your local bookstore in the cookbook section or on online in print, spiral-bound, or ebook formats.
The How Not To Die Cookbook (Michael Gregor, MD)
Along with the Fat and Happy Balsamic Dressing (see above), this one wins best title. I mean, who wouldn't want to thumb through this treasure trove of foodie knowledge? Available at your local bookshop or online here.
Simply Vegan (digital edition) Magazine

Simply Vegan is aimed at making veganism easy for the everyday vegan. Covering food and lifestyle, it is packed with easy, accessible recipes that don't require odd ingredients or take too long to prepare, as well as supermarket taste tests, reviews of high street restaurants and cafes, plus beauty reviews, high street fashion, and nutrition basics.

It's everything a new vegan needs to get through life with ease. Plus, getting all this in digital format means you're not adding to the depletion of our lovely trees!

Editorial review
Subscribe here; it's surprisingly cheap! You'll have something to read while waiting for your kids at soccer practice, in line at the post office, or sitting in your doctor's office.
Inspiring and practical, this is the kind of technology that could literally be a game changer.
VegNews (print) Magazine
While having magazines at your fingertips digitally is awesome sauce, there's nothing like getting something gorgeous in the mail. Your vegan friend will appreciate it!
Colorful full page photographs of delightful foods will keep you motivated and inspired to live this vegan life to the full. Gift your subscription here.
cosmetics and beauty products for vegans
You don't have to give up all hope of a glowing beauty regime just because you're vegan! In fact, your skin will thank you when you apply these ethically made products (and so will your gift recipient). In fact, we think even non-vegans would love these gorgeous products.
Thrive Causemetics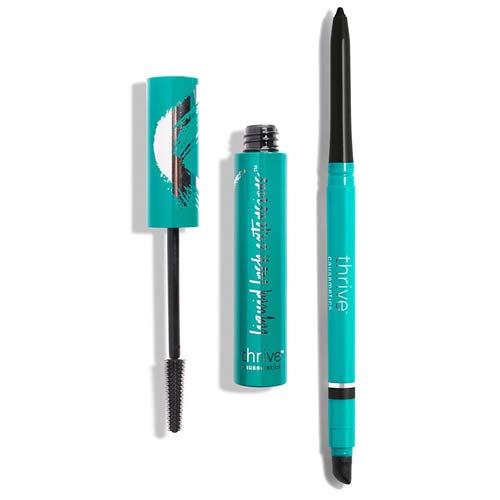 Thrive Causemetics was born out of a friendship. Makeup artist and product developer, Karissa Bodnar, lost her dear friend Kristy to cancer at just 24 years old. Kristy's compassionate and vivacious spirit inspired Karissa to establish Thrive Causemetics, a beauty brand and philosophy that goes beyond skin deep by empowering women.

Thrive Causemetics is Beauty with a Purpose: for every product purchased, we donate to help a woman thrive. We believe changing the world starts with a single ingredient, and that's why we create vegan, 100% cruelty-free formulas containing proven ingredients without the use of parabens or sulfates.

All of our high-performance cosmetics are developed at Thrive Lab in Los Angeles—we control every step of the product development process, and a large part of it involves you. From selecting shades for our Glossy Lip Hydrating Serum™ to testing our new formulations, your voice is heard in every step of our product creation process.

Thrive Causemetics is a movement that anyone can join. Thanks to you, we've been able to empower and inspire countless women's lives.

from their story
I personally swear by their mascara. While you might spend a little more than your average drugstore prices, you can feel good about where your money is going and what you're putting on your face.
I call that a win/win.
As if that weren't incentive enough, Thrive gives one of what you purchase to a woman in need. So you aren't just buying that pearly pink gloss for your lips, someone else is sitting pretty too. Available here.
Kat Von D Makeup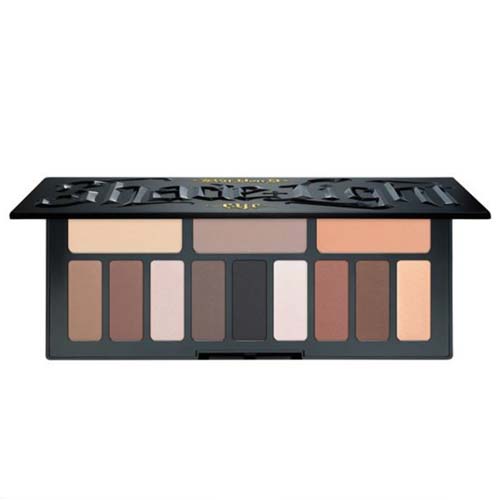 Considered some of the best of the best in just cosmetics period, it's a huge bonus that Kat's makeups are vegan too! Experts, professional makeup artists, and dabblers alike love her silky, richly pigmented products.
Skincare and Hair Products from Love Beauty & Planet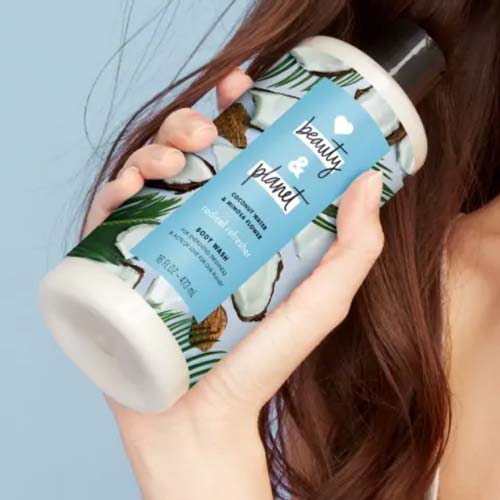 Sourcing ingredients responsibly, reducing waste, saving water, reducing carbon footprints, and simply loving beauty and loving our planet, are some of this company's goals.
Packaged in pretty floral designs, you can find anything from shampoos, conditioners, body washes, and lotions. All vegan-friendly and all priced affordably.
Their skincare products are available in stores like Target and Walmart, or purchase online through the Love Beauty and Planet website.
---
What do you think? Being vegan isn't boring, difficult, ridiculous, tasteless, or dull! It's the opposite: healthy, delicious, vibrant, and definitely full of adventure.
Whether it's for you, or you simply want to spoil the vegan in your family or friend circle, you're hereby equipped and ready to go.