Do you love travelling, hiking, and the great outdoors? Here's a great summer gift idea, perfect for a gift when visiting relatives, a birthday gift, or as a fun personalized wedding gift: the Travel Picnic Blanket with Personalized Embroidery from Northwest Gifts.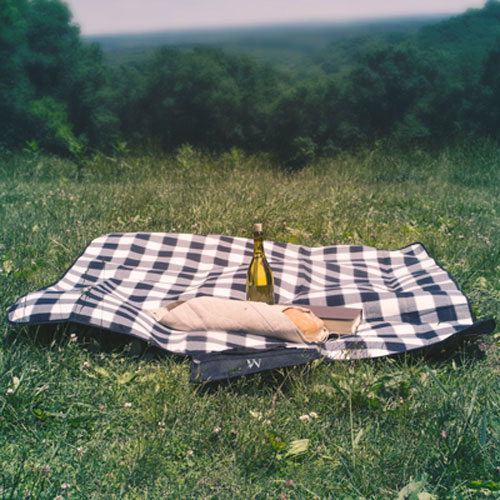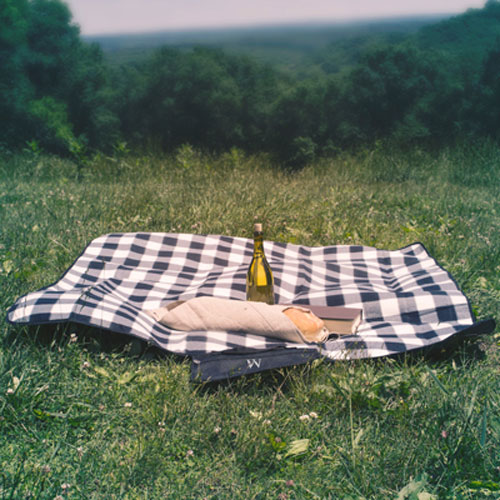 This travel picnic accessory features water-resistant PEVA lined backing behind a soft polyester plaid, so that you can keep moisture away from your picnic lunch no matter how bad the weather was the night before, or how thick the summer dew was that morning.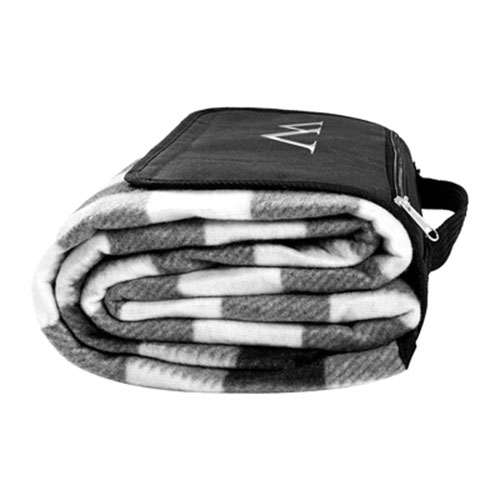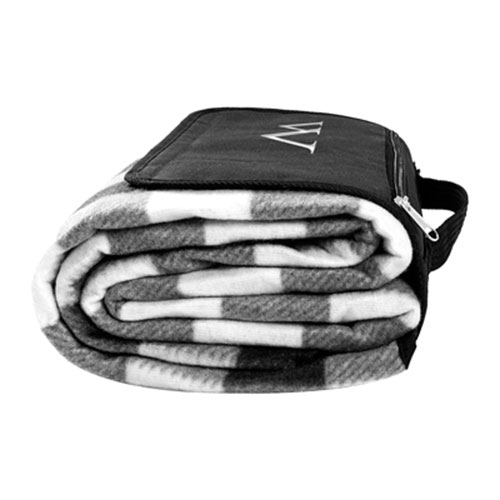 The blanket folds up into a tidy travel size, secured with velcro, and includes your name or family initial stitched in custom embroidery on the exterior flap. Two patterns are available for the inside polyester travel picnic blanket, Black & White Plaid (above) and Tartan Plaid (below).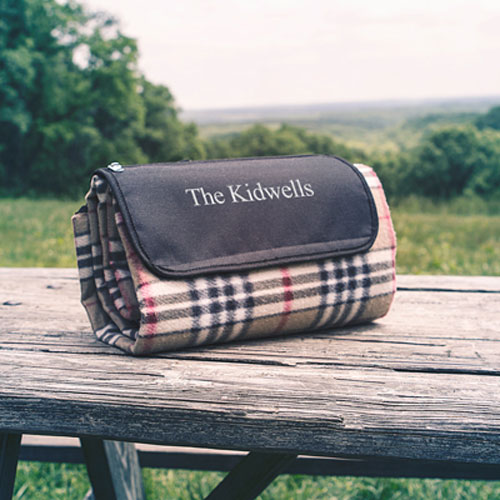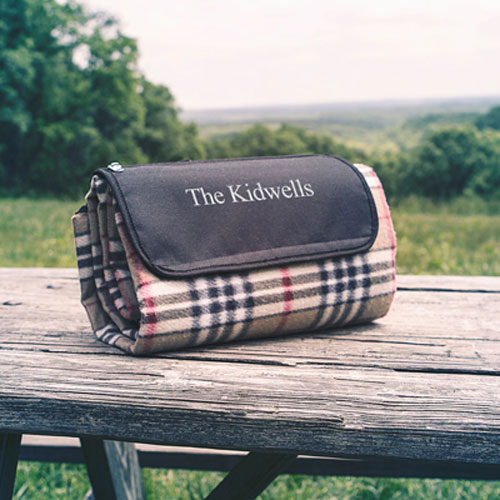 Below you'll see samples of both blanket styles as well as the personalization styles: single block initial in a classy large block font, or the name or text of your choice of up to 12 characters.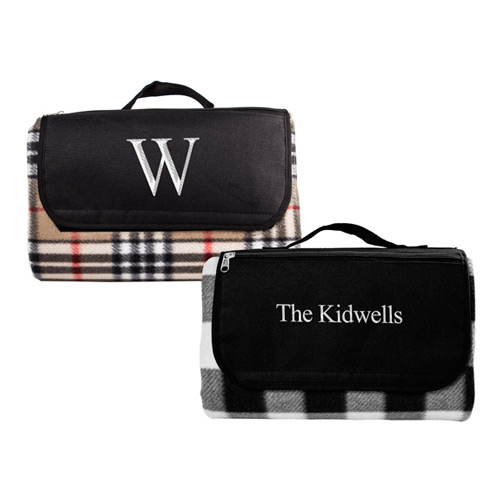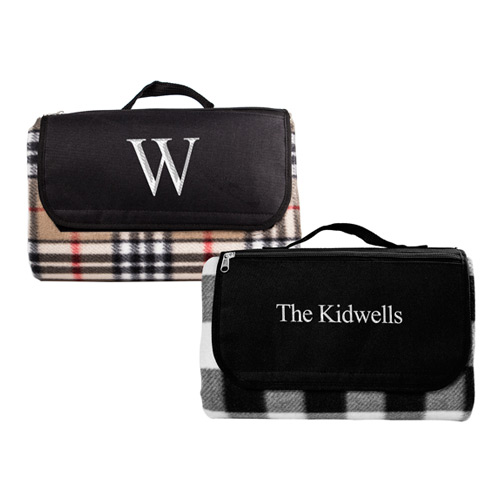 A zippered pocket is a handy feature which will help keep your phone and keys from getting lost out there in the grassy wilderness. At nearly 4-1/2 feet by 5 feet when fully spread, your travel picnic blanket will provide plenty of comfy space for you and your date or a couple of friends for lunch break on your day trip out into nature's splendors.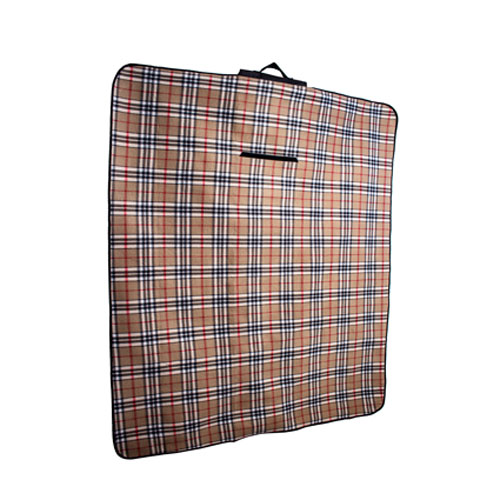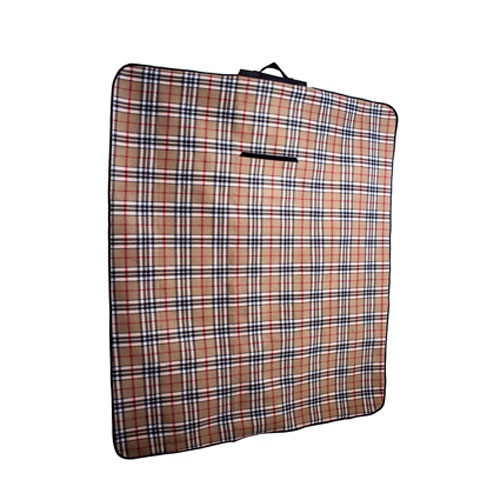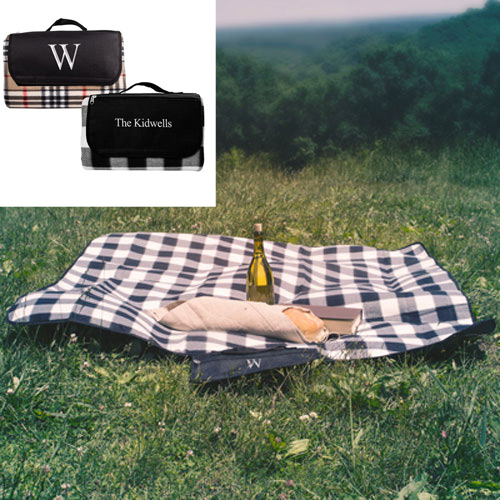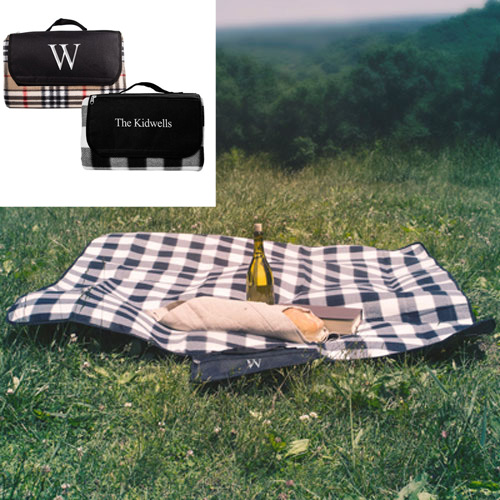 Check out this great gift idea here, and don't forget to bring along some drinks in your beer picnic pack: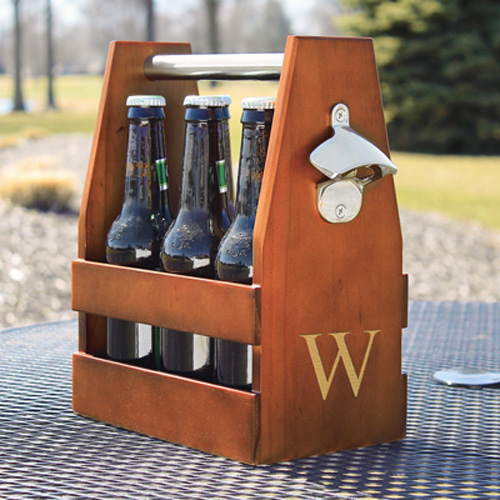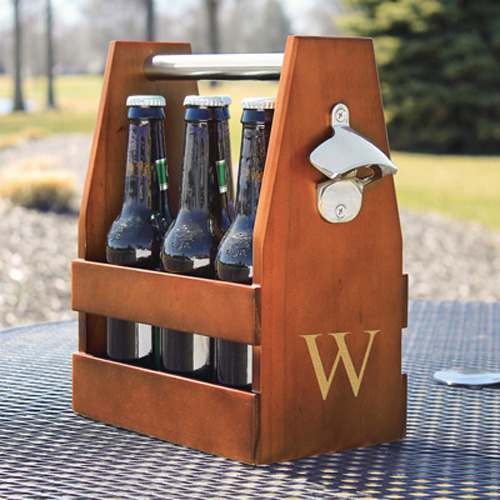 (Visited 77 times, 1 visits today)