National Taco Day is an important holiday. Let's learn a little about what it is, when it is, and how to observe it with an appropriate measure of enthusiasm and circumspection.
Our website is supported by our users. We sometimes earn a commission when you click through the affiliate links on our website. See our privacy policy & disclosures for more information.
National Taco Day FAQs
When is National Taco Day?
National Taco Day is celebrated annually on October 4th.
What is National Taco Day?
National Taco Day, or NTD as us hardcore celebrants call it, is a day to honor the monumental role that tacos have played in our lives.
It is a day to pause in our busy lives and commemorate the many tacos who have paid the ultimate sacrifice.
It is a day to honor the hard work and dedication of taco creatives, from the cooks in taco trucks and restaurants to chefs and recipe authors and yes, even bells.
And lastly, it is a day to rededicate ourselves, individually and collectively, to greater and better taco consumption.
Who celebrates National Taco Day?
Everyone who loves tacos celebrates National Taco Day.
Why do tacos get their own holiday?
Mostly because tacos are delicious.
What do people do on National Taco Day?
This is a very important question, and we're going to spend the rest of the article talking about what people do (or should do) on NTD.
How did National Taco Day start?
Someone registered "National Taco Day" for October 4, 2009, on one of those "create a holiday" websites like this one or maybe just declaring it so. Nobody seems to know.
But seriously, who cares? Let's talk about eating and celebrating and eating tacos.
Things to Do on National Taco Day
1. Eat tacos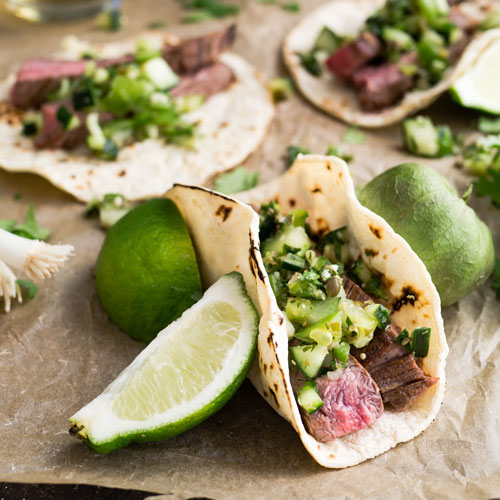 This should go without saying. EAT. TACOS. That's the first, last, and best way to celebrate National Taco Day.
2. Wear taco shirts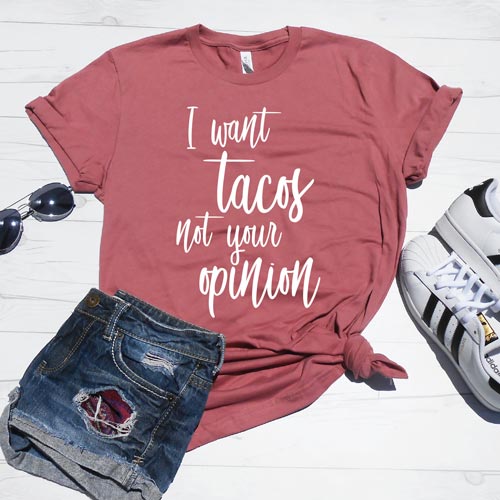 When I want your opinion, I'll tell you to get me tacos. Or something.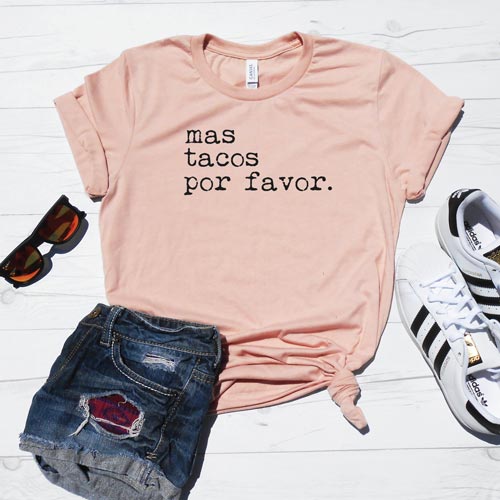 This is actually the official t-shirt of National Taco Day. Required for entrance at some of the better parties.
More awesome taco shirts here.
3. Eat more tacos
Pro tip: Skip breakfast so you're extra hungry at lunch.
Pro tip for real pros: Just eat tacos for breakfast.
4. Play a taco board game
This taco board game is perfect for the one day of the year in which tacos MUST take over.
5. Make your own tacos
Do yourself a favor and make these shredded chicken street tacos.
6. Snuggle with this taco plush
This is a 17″ taco, people. Better than all your throw pillows put together. Plus, it goes with every decor scheme, like, ever.
7. Take pics of all the tacos on National Taco Day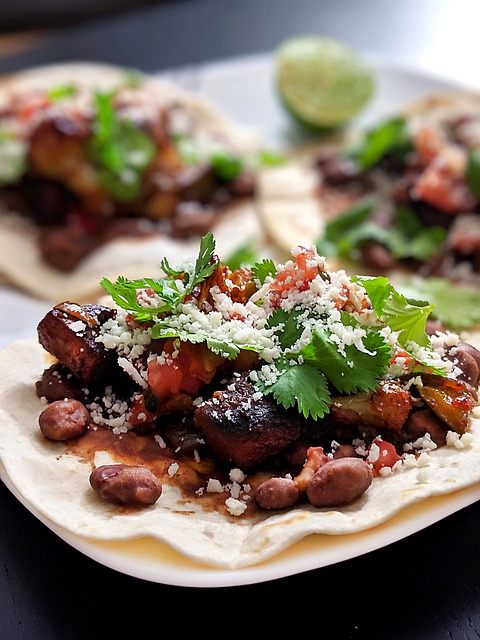 Celebrate National Taco Day by taking all the pics of all the tacos. Mmmmmm, mmm!
8. Eat more tacos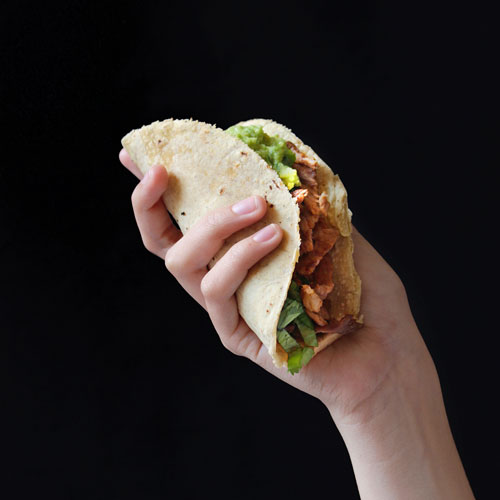 I've honestly never seen someone hold a taco like that before. It still looks good, though…
9. Read "Dragons Love Tacos"
Did you know that dragons love tacos?
They love beef tacos and chicken tacos.
They love really big gigantic tacos and tiny
little baby tacos as well.
Thus begins the all-time best-selling book about tacos.
10. Tell taco jokes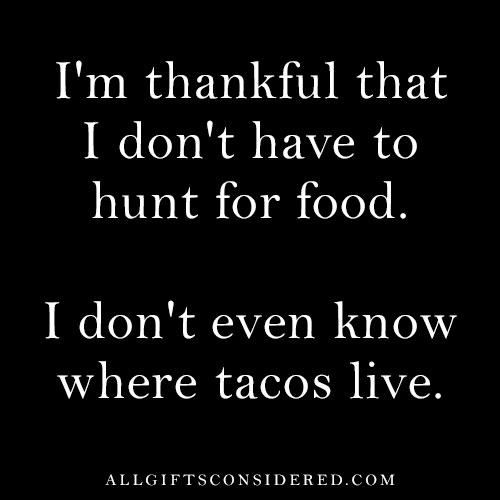 Q: Why can't you trust a taco?
A: It might spill the beans.
Customer: "Waiter, this taco tastes funny!"
Waiter: "Then why aren't you laughing?"
My idiot friend keeps saying, "Every time I go to Taco Bell, I get diarrhea." I said, "Try ordering Tacos instead, moron."
I'm thankful that I don't have to hunt for food.
I don't even know where tacos live.
Q: How do you make a taco stand?
A: You take away its chair.
Q: How do tacos say grace?
A: Lettuce pray.
Knock Knock!
Who's there?
Avocado!
Avocado who?
Avocado cold.
11. Look at pics of beautiful beautiful tacos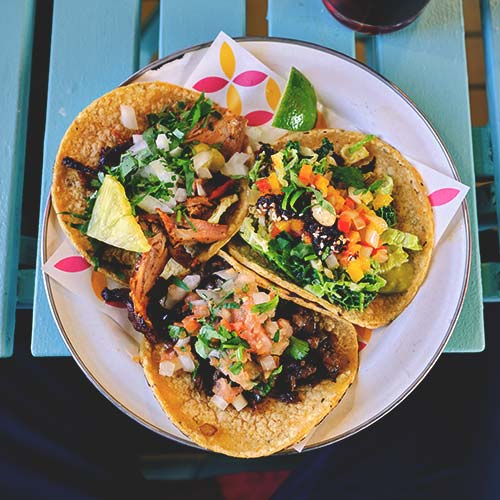 Did you know that there are entire websites devoted to pictures? Yep. There's one called "Insta-graham" that is popular with all the kids these days. You could spend hours looking at pics of delicious tacos.
12. Stock up on taco toppings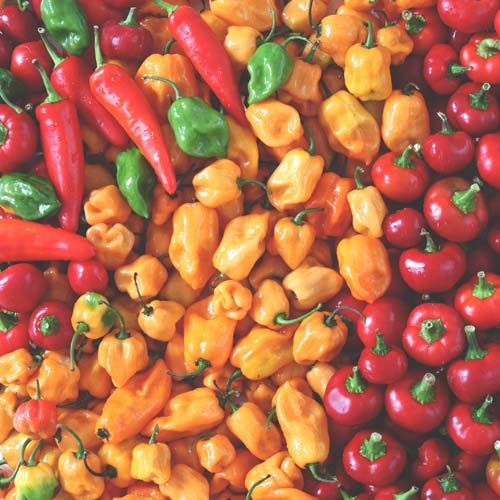 A partial resource list for taco toppings:
Salsa
Guacamole
Onions
Green Onions
Carmelized Onions
Corn
Cilantro
Lettuce
Tomatoes
Bell Peppers
Limes (Lime Juice)
Sour Cream
Shredded Cheese (Mozzarella, Pepper Jack, Queso Fresco, etc)
13. Wear taco socks
Because the only time I won't be kicking up my feet on National Taco Day is when I'm going out for tacos.
14. Hit up a taco truck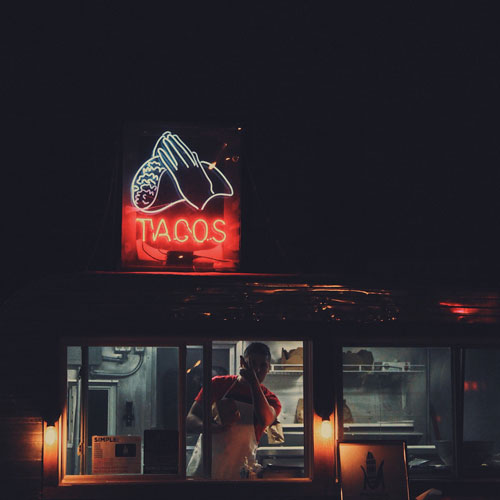 Just find one. They're all good. Literally. Every single taco truck = delicious. You can't go wrong. Just go.
15. Color a taco coloring book
Tacos aren't just for eating. They're for coloring, too. I like to color while I eat tacos, and use the grease and sauces that drip down to fingerpaint. It adds an authentic aroma to the art that is just plain… special.
As in, special sauce.
Which we all know is just mayo and chili powder. But we don't care because it's delicious.
16. Organize your taco recipes
This is actually a pretty cute recipe box. I just wish I had that many great taco recipes….
17. Throw a taco party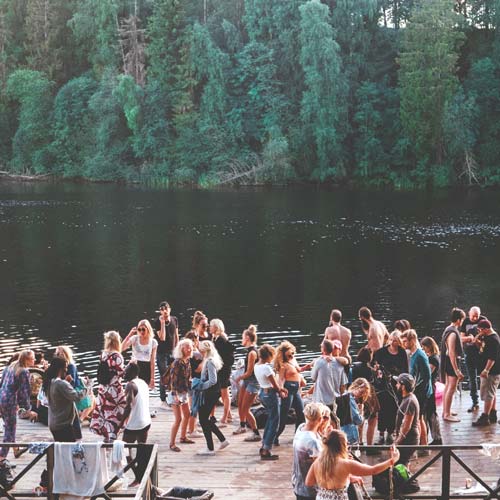 Here's a quick guide to throwing a taco party:
Throw a regular party
Have tacos
18. Use these awesome dino taco holders
Get them for your kids for a super special taco day!
Ok who are we kidding. Get them for yourself.
18. Let your baby gum on this cute taco toy set
It's never to early to get your offspring hooked on tacos. This set includes a taco teething toy, an avocado rattle, and a pair of lemon-lime clackers.
19. Get your dog in on the fun with this taco doggie chew toy
Maybe you feed your dog taco scraps under the table. Or maybe you don't. Either way, the easiest way to get your pet pup in on the National Taco Day celebration is to get this taco chew toy, which includes two squeakers to keep your little BFF busy while you taco it up.
20. This unicorn eats tacos and farts
We just thought you should know. It's relevant to National Taco Day. Because, tacos.
21. Wear these taco pajamas to bed
…and dream of next year. October 4th can't come too quickly!!
Pin It