Last updated on
Check out this brilliant lamp! Designed to look like the moon, the Luna Lantern Moon Light is individually handcrafted as an art deco piece that is both functional and elegant.


The Luna Lamp features a durable water-repellant and heat resistant surface and LED lighting technology that allows you to hold and use the light as showcased above.
From the design studio's item description:
Inspired by nature, Luna is a key art piece, a realistic representation of the moon, meant for all those who want to set free their creativity and be a true designer, inventor, creator.

Whether it's a media for you to tell your loved once how special they are, whether it's a companion for your outdoor night adventure, or whether it's a lightening spot for your crazy night… you decide.
A small, 10 centimeter version of the Luna Lantern Moon Light is available in the United States here (10 centimeters is about 4 inches across, and will fit nicely into your hand).
For larger versions of the Luna Lamp, including the full size editions pictured in the images above, you'll have to order them from the Acorn Studio website. Due to high demand the standard lead time for production is about 3 months.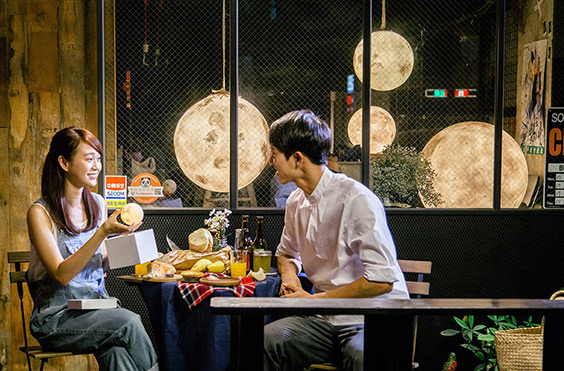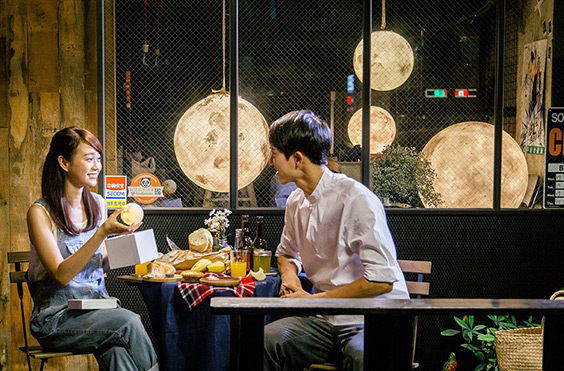 Take a leap of imagination all the way to the moon and enjoy the unique ambiance of this elegant, one-of-a-kind lamp. For further inspiration, you can check out the way people are using and experiencing these lanterns by visiting the design studio's Instagram feed.
As you can see from the picture above you can create ways to suspend the lamp in midair, and retailers have come up with ways to make this into a floor lamp and a table lamp. The creative possibilities are endless with the Luna Lantern Moon Light as an elegant addition to your home decor!
(Visited 34 times, 1 visits today)