Last updated on
Looking for some last-minute Valentine's Day gifts? No worries, we got you covered.
We'll start at a respectable 10 days before V-Day, which will give you time to get a gorgeous personalized Valentine's Day gift shipped to your door. As we move closer to the day, you'll need to find things more local and more pre-packaged.
Whatever your situation, we'll help you figure out the most workable gift solutions with our countdown of the 10 best last-minute Valentine's Day gifts.
**Please note: These dates don't guarantee that the vendor will be able to deliver in time for V-Day if ordered by then; these are approximate dates based on the average production & delivery times. Check the details at checkout or contact the vendor to ensure timely delivery, get expedited shipping, or print out a photo of the product to put in a Valentine's Day card with a note that it's coming soon.
The 10 Best Last-Minute Valentine's Day Gifts
#10 – February 5: Personalized Ring Box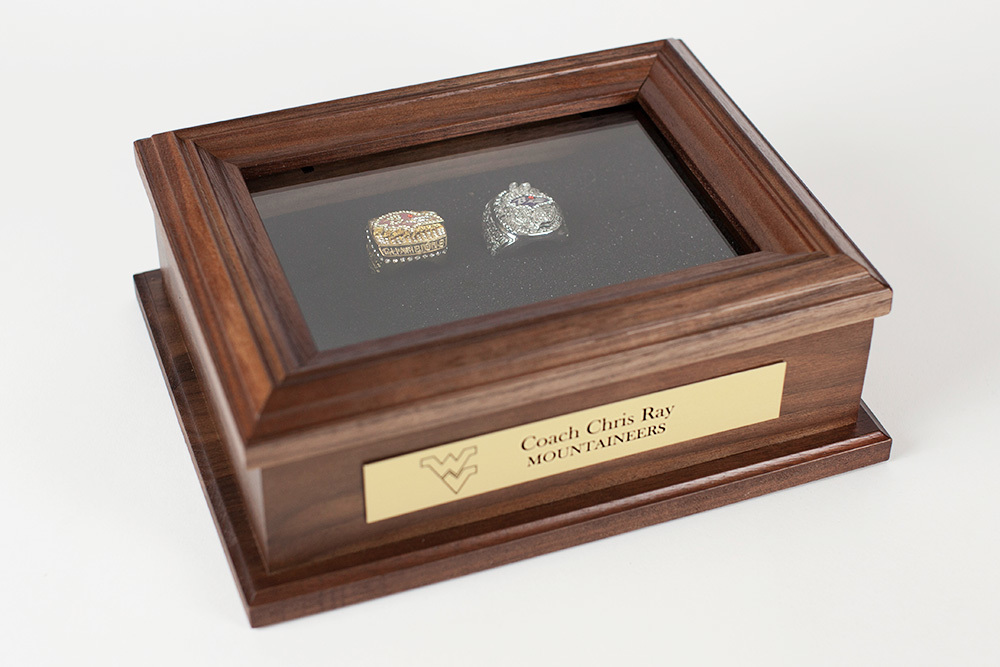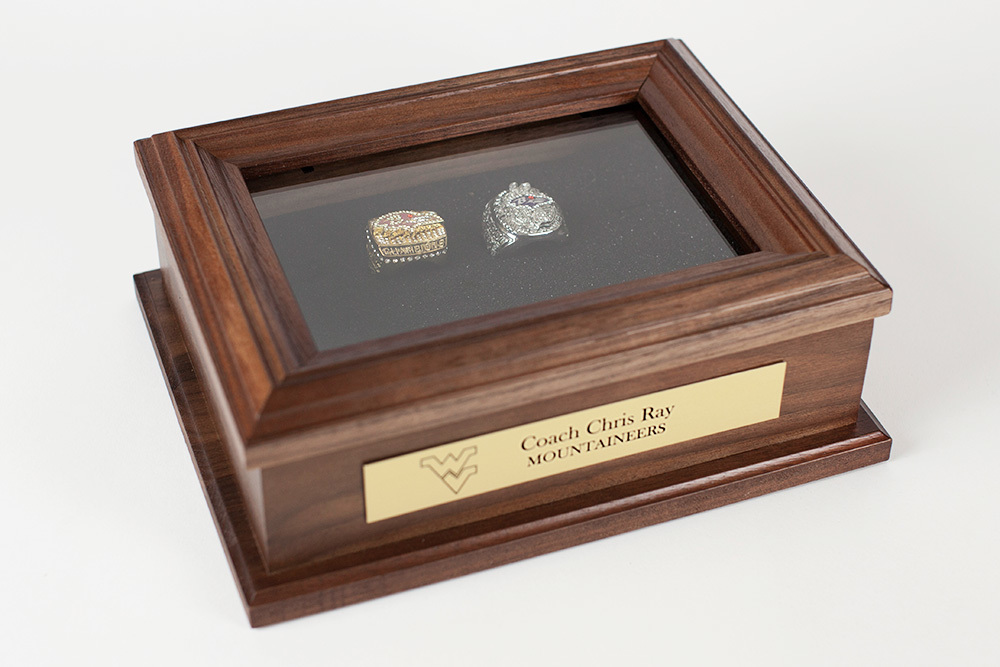 This personalized ring box can be customized here.
Solid walnut wood box for holding up to twenty rings. Hinged lid, glass top so everything is visible, and includes a personalized name plate on the front for you to write a special Valentine's Day message. Additionally, you can have the glass engraved with artwork or a her favorite quote.
Production time is 2-5 business days plus 2-5 days shipping time.
#9 – February 6: Cute His & Hers Chalkboard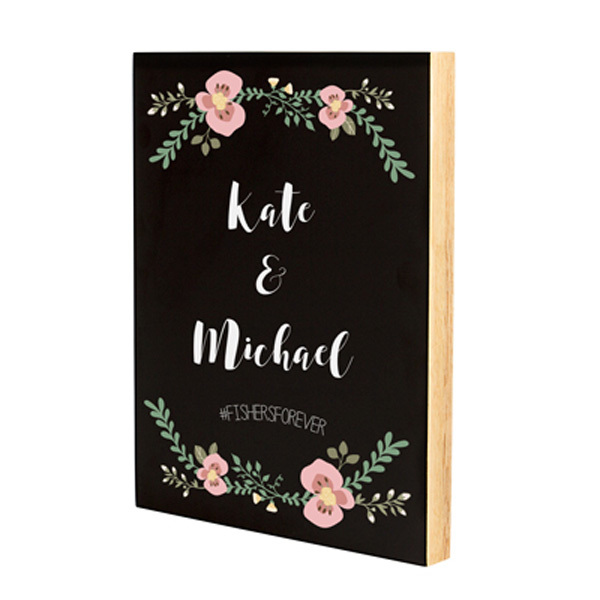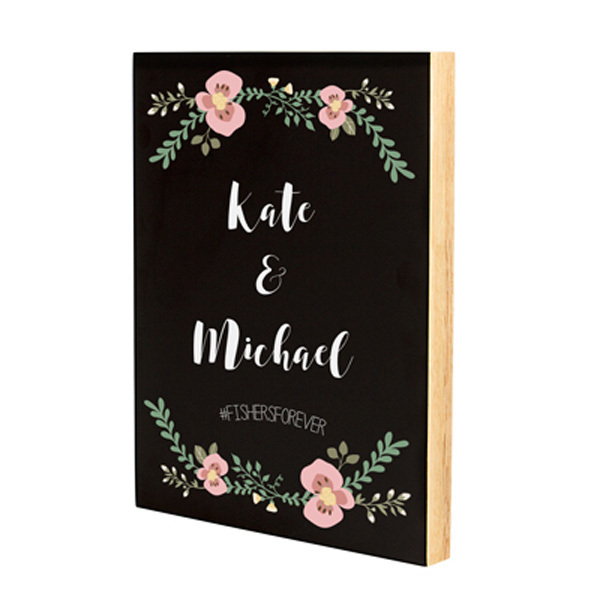 This personalized chalkboard is available here.
Customized with three short lines of text (above: 1-Kate, 2-&, 3-Michael) plus a longer fourth line (perfect for a hashtag), this is a cute and trendy His & Hers chalkboard that she'll adore.
Production time is generally 3 business days, plus 2-5 day transit time depending on location.
#8 – February 7: Custom Engraved Bottle Opener


This corkscrew bottle opener can be ordered here.
Grab a nice bottle of delicious local wine and get this custom engraved bottle opener personalized with her name, your anniversary date, or a special Valentine's Day message. Usually customized in just a couple days and easy to expedite, this is a great last-minute yet personalized gift.
Made to order in 2-3 business days, plus 2-5 days for regular delivery.
#7 – February 8: Boxed Wine Barrel Dispenser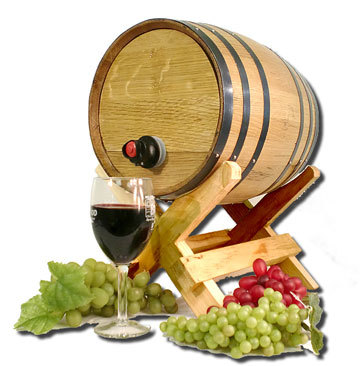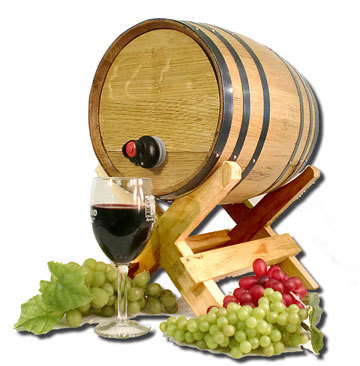 This wine barrel is available here.
Does your lady love boxed wine? This oak barrel wine dispenser makes serving easy and attractive. Made from a real oak barrel, simply put the bag of wine inside the barrel and slide the lid closed to class up your boxed wine service.
Ships out within a few business days depending on stock levels, plus normal 2-5 day delivery time.
#6 – February 9: Organic Oregon-Grown Floral Wreath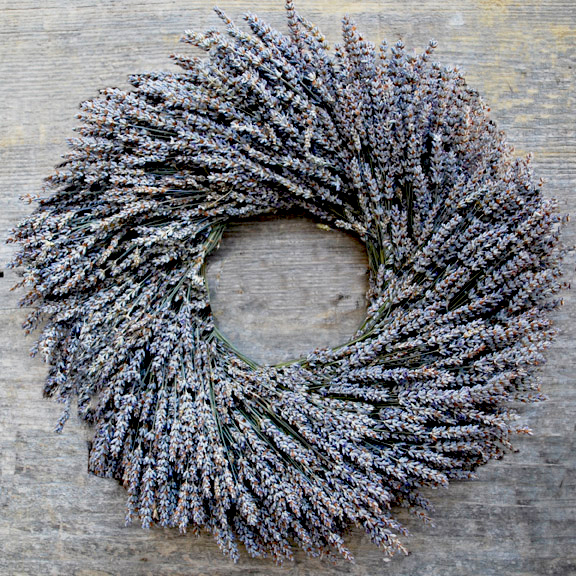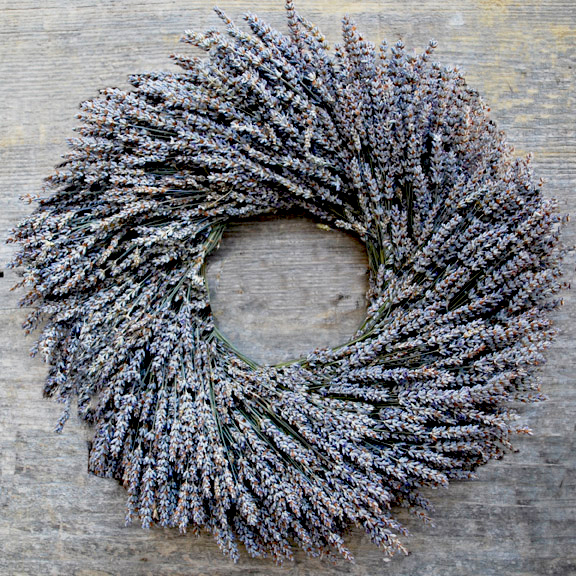 This organic lavender wreath is available here.
These organic wreaths are grown and made by hand in Oregon. For last-minute Valentine's Day gifts that show you are thoughtful and eco-conscious, you won't find a better option that this.
These are shipped out within one business day from Oregon. Delivery to the east coast is 5 business days, transit time gets progressively less with destinations closer to the Pacific Northwest.
#5 – February 10: Digital Photo Frame Pre-Loaded With Cute Pics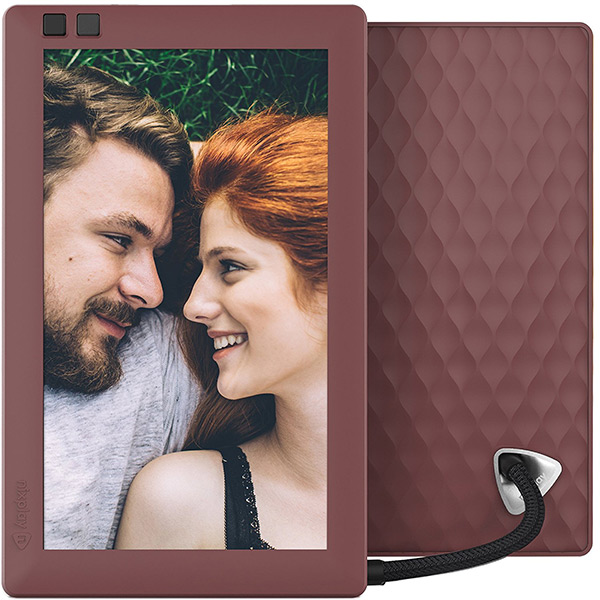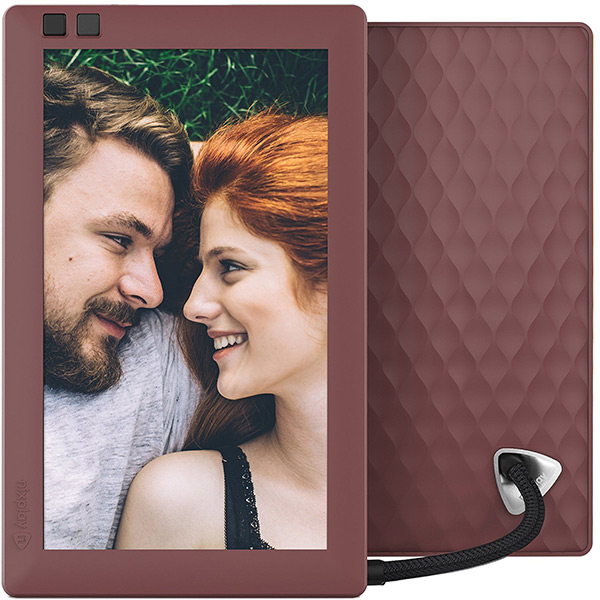 This WiFi photo frame can be ordered here in multiple colors.
Nab this nifty WiFi digital picture frame, pull a bunch of photos of the two of you from your social media feeds, and sneak in a couple new shots these last few days before February 14th. Presto, you have a last-minute Valentine's Day gift that's both thoughtful and creative.
#4 – February 11: Dope Headphones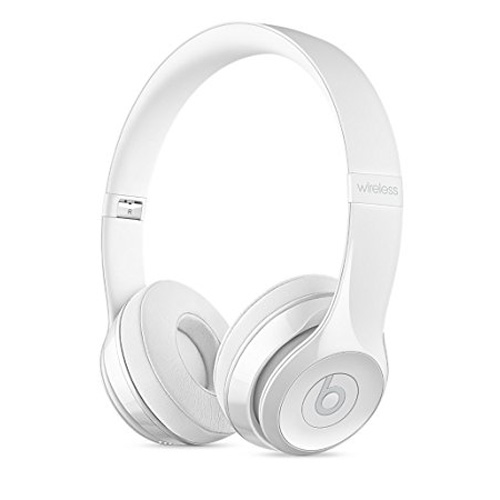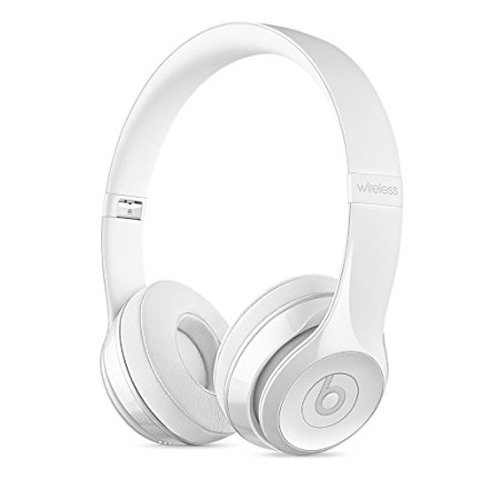 These Beats Solo3 headphones are available here.
She already has headphones. For a mind- (or ear-) blowing yet last-minute Valentine's Day gift, upgrade her headphones to these ones. For more affordable options, check here.
Ships out within 1 business day with multiple delivery options.
#3 – February 12: Super-Comfy Slippers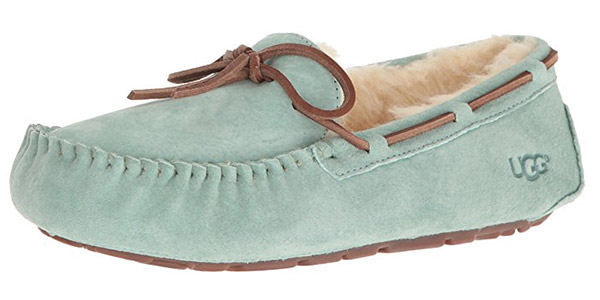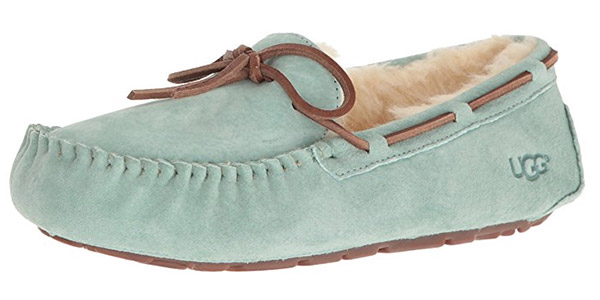 These UGG Slippers are available here.
For the lady that likes to be cozy, get some premium and super-comfy slippers. If you're not into UGG prices, there are plenty of additional options available, all you need to know is her size.
Ships out within 1 business day with multiple delivery options.
#2 – February 13: Heart-Shaped Pancakes for Breakfast in Bed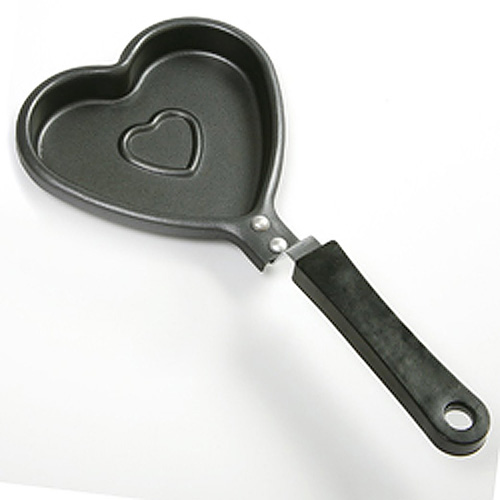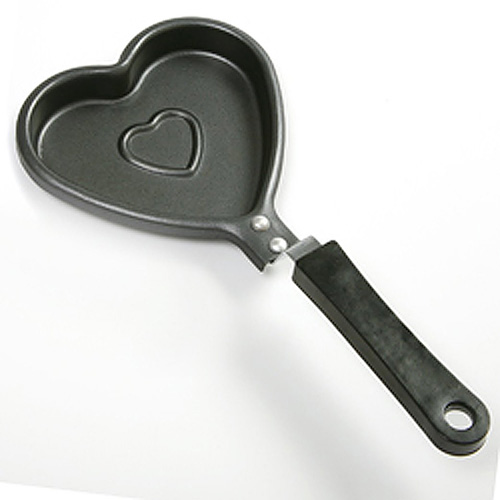 This cute pancake pan is available here.
OK so you're down to the wire… overnight this little heart-shaped pancake pan and grab some pancake mix, OJ, good local coffee, and some of her favorite season fruit from the grocery store. You'll have a cute, winning, and (unbeknownst to her) last minute Valentine's Day breakfast-in-bed gift.
#1 – February 14: It's Go Time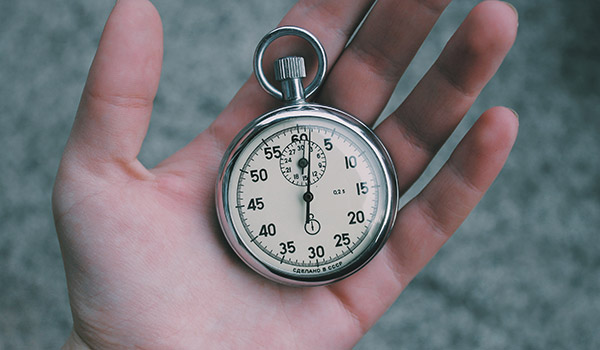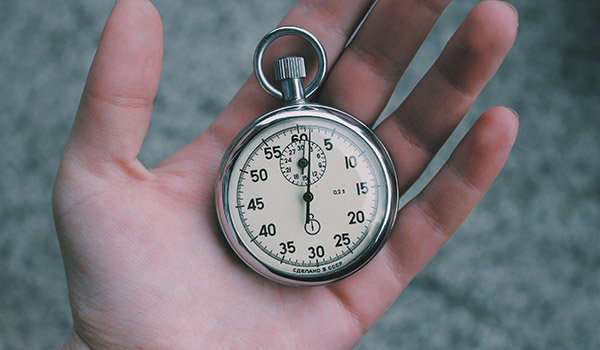 It's Valentines Day! Congrats, you truly put off your gifting until the last minute. Sorry (not really), but you're pretty much stuck with whatever is on the shelf at the grocery or department store.
But all is not lost; we're here to help. And since you don't have any other recourse, we'll list not just one but 10 more last-minute Valentine's Day gifts that you can pick up on February 14th.
10 Ultra-last-minute Valentine's Day Gifts
1. A gift card to her favorite restaurant
You'll be taking her there anyways, but this will serve as a promise to future dates together, which she will love.
2. Flowers & chocolate
Yes, it's cliche. But it's cliche for a reason – many gals love it! You can go traditional with a bouquet, or go modern with a succulent or orchid. For chocolate, just about any store will be brimming with boxes of chocolate. You can go the easy route, or take it to the next level by getting your chocolates from a local artisinal shoppe. She'll appreciate the extra effort.
3. A stuffed animal
Teddy bears are totally classic. But you'll be able to find a wide range of stuffies at any department or toy store. This will help you get beyond the last-minute traditional teddy. Does she love playing Pokemon Go? How about a stuffed Pikachu. Is she a sci-fi nerd? You should be able to find something in a Star Wars theme. You know what she likes; hit up a toy store or gaming shop to find something unique at the last minute.
4. Wine
That's an easy one. Go to a local store, wine shop, winery, etc and pick out her favorite.
5. Local food/beer/specialty items
In our area, we have famous cheese, chocolate, beer, and wine. It's a simple matter of driving downtown and shelling out for some good quality local foods or beverages. I'm sure your area has plenty of things she's always wanted to try.
6. Romantic photo session
Contact a local portrait photographer and arrange for a couple's portrait session. She'll be thrilled, and this will let her know that you think she's beautiful enough to be a model. You don't even have to arrange everything with the photographer (or even choose one – she might already have one she particularly likes), just give her a card with a note letting her know she's getting a photo session. Be sure to check out the costs in advance so you know what you're getting yourself into!
7. Clothing & accessories
There's probably a few t-shirts, hoodies, coats, hats, purses, belts, socks, etc that she's mentioned she wants. Whatever it is, pick it up for her along with some chocolates at the local department store.
8. Coupon book
Coupon book gifts are classic, simple, and meaningful. Be sure to choose ideas that are actually important and helpful to her. You can DIY or go printable style.
9. Tickets
Find a fun, unique, or romantic event and get tickets for it. Last-minute movie tickets or gift cards are ok, but think about going the extra mile. Find a local festival, a nearby (or far away!) concert of a favorite band, or go to the theater for a play or musical for a truly memorable night.
10. DIY Valentine's Day gift
A DIY is a great way to show you care. Check out this list or maybe this list and also this one for plenty of DIY Valentine's Day gift ideas. Keep in mind that many DIY projects take several hours plus some resources. Plan on running to a craft or hardware store plus a chunk of your afternoon.
Don't get stuck next year!
So there you have it. These (more than) 10 last-minute Valentine's Day gifts should get your through the holiday unscathed. Make sure you pin or bookmark this list so it doesn't happen again!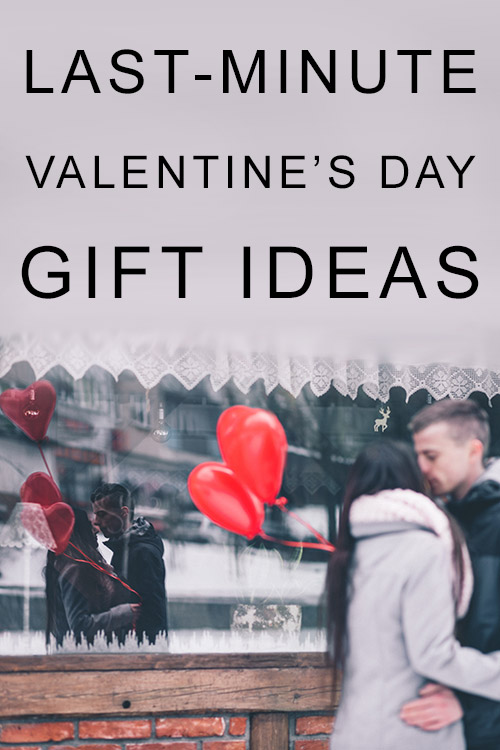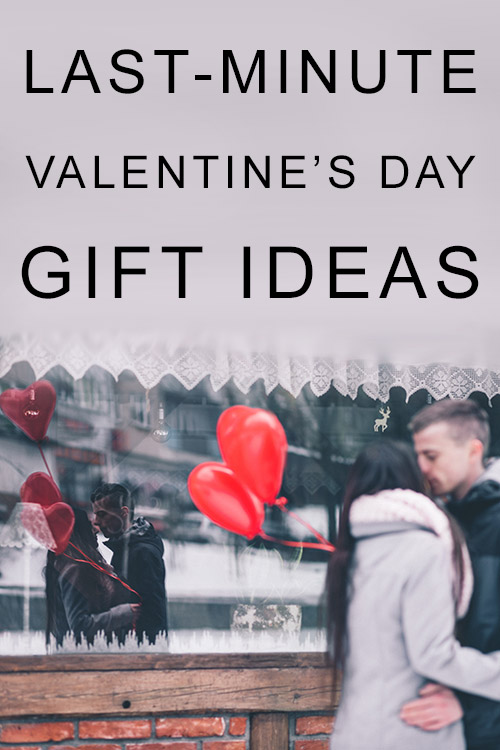 Additionally, to avoid getting stuck in this same boat next year or for Christmas or birthdays, here are some resources to help you find them perfect gift idea for your significant other:
(Visited 23 times, 1 visits today)