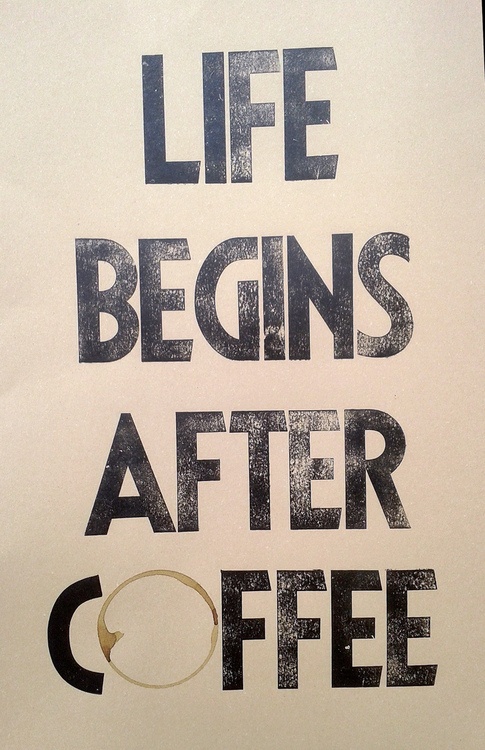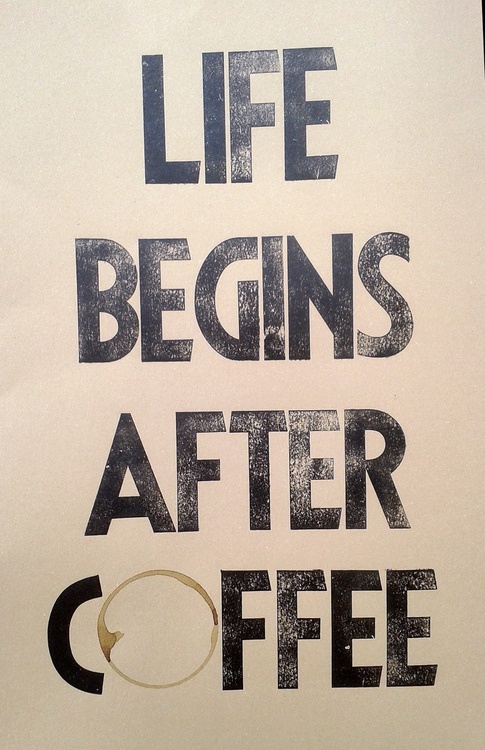 So true…. I love the little coffee ring for the "o". Great touch from Szili Nyomda. Reminds me, wouldn't you know it, of our very own line of coffee wall decor:
And my personal favorite:
Our coffee signs are made in the USA from real wood in an old-fashioned vintage style. Sturdy and ready to hang, silkscreened, optional frame.