Unity candles have become a modern standard for wedding ceremonies, and for good reason. The symbolism is rich, with the two original candles combining to create something new, united, and beautiful, while retaining their original unique flame. But as with all things that become vastly popular, the original significance can be lost due to familiarity. If you're looking for a wedding unity candles alternative that retains the symbolic richness, consider the Unity Sand Ceremony Shadow Box Set from Northwest Gifts.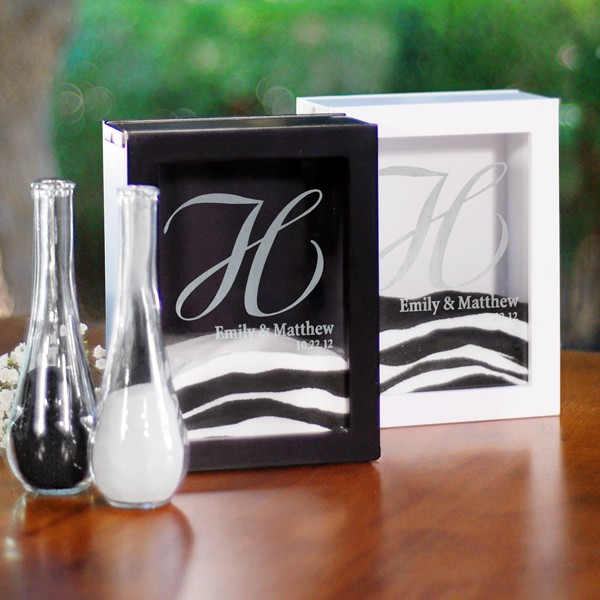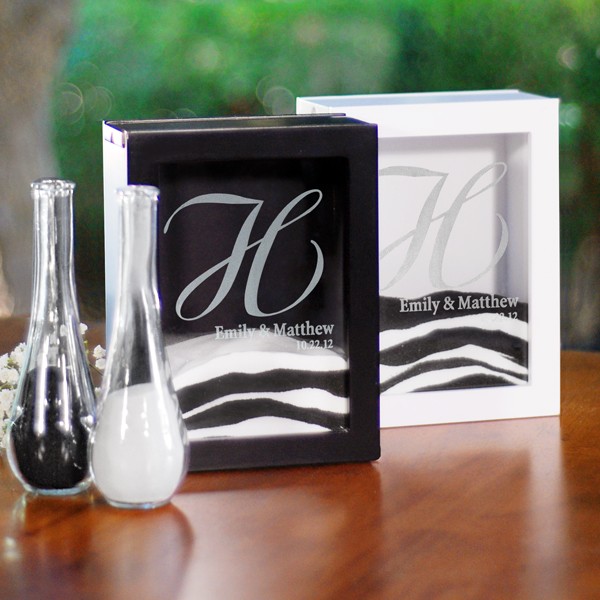 These sets are available in black or white, as pictured above, and includes the two vases and personalization. Sand is not included; choose sand or soil that has special significance to each of you, or use black and white sand as pictured.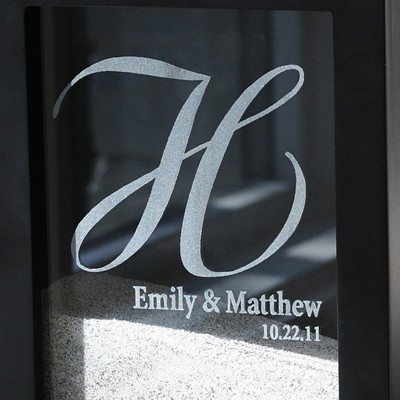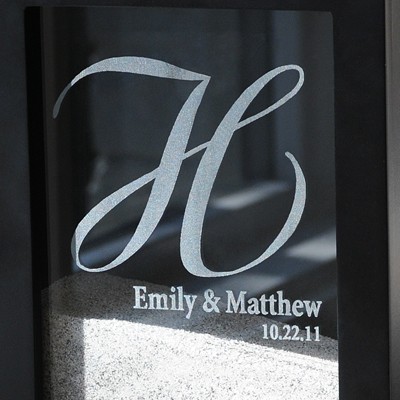 The set is custom laser engraved with a single script initial along with two first names and the wedding date. This allows you to display the unity set afterwards in your home as a beautiful and personal keepsake from your wedding ceremony.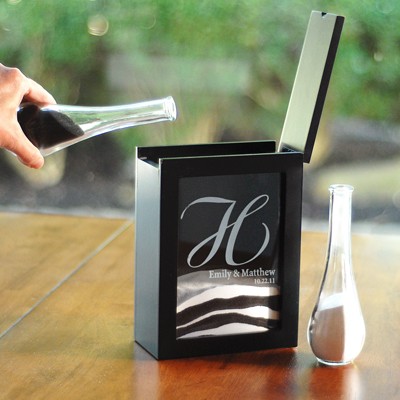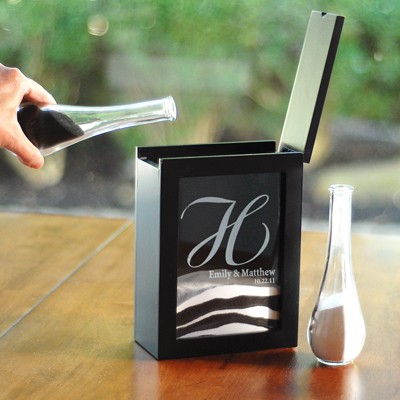 Simply open the lid and pour in the sand, layered one after the other as in the photo above, or at the same time for the perfect mix. These Unity Sand Ceremony kits are a best-selling wedding ceremony idea for those seeking an alternative to the wedding unity candle tradition.