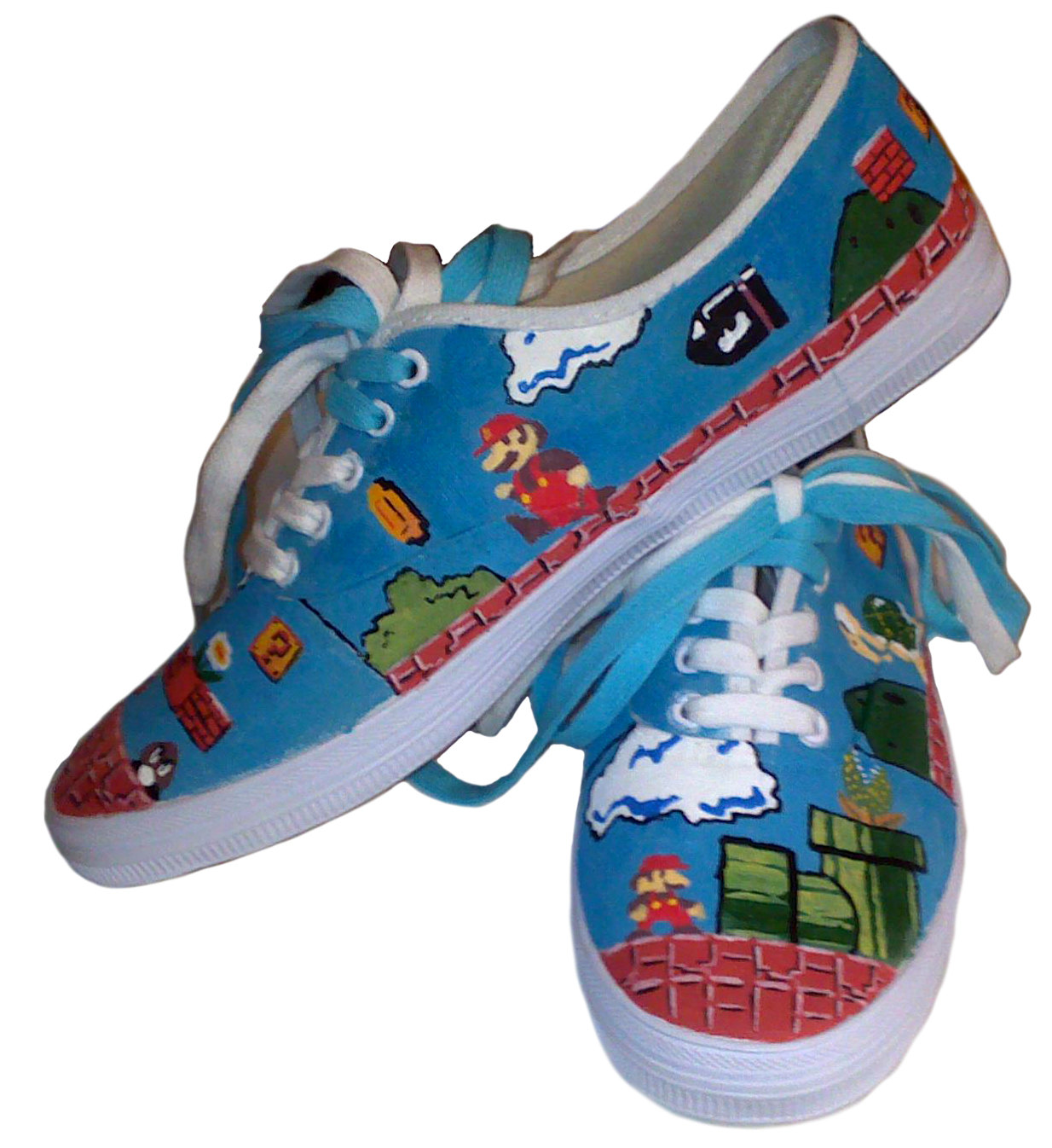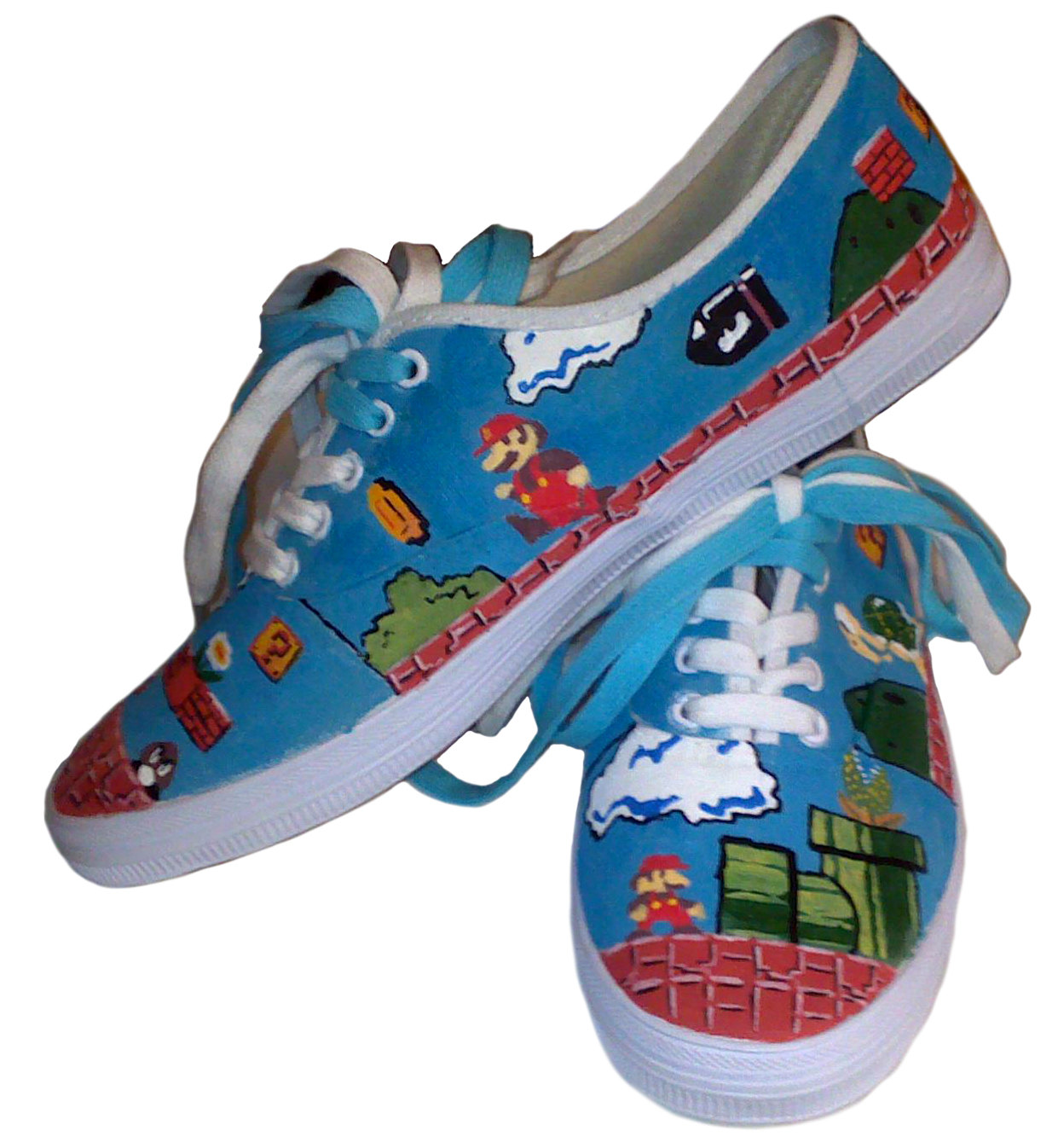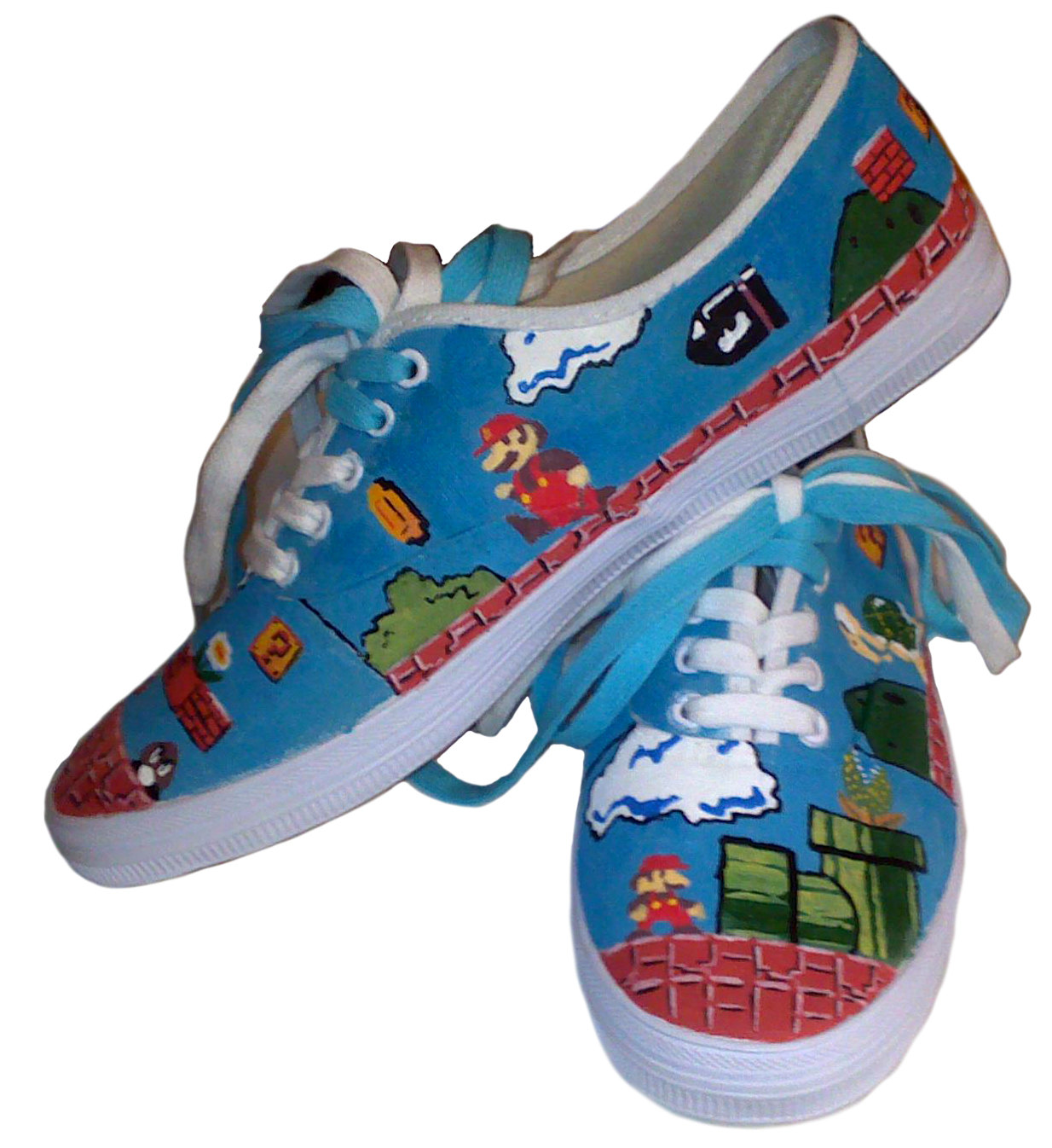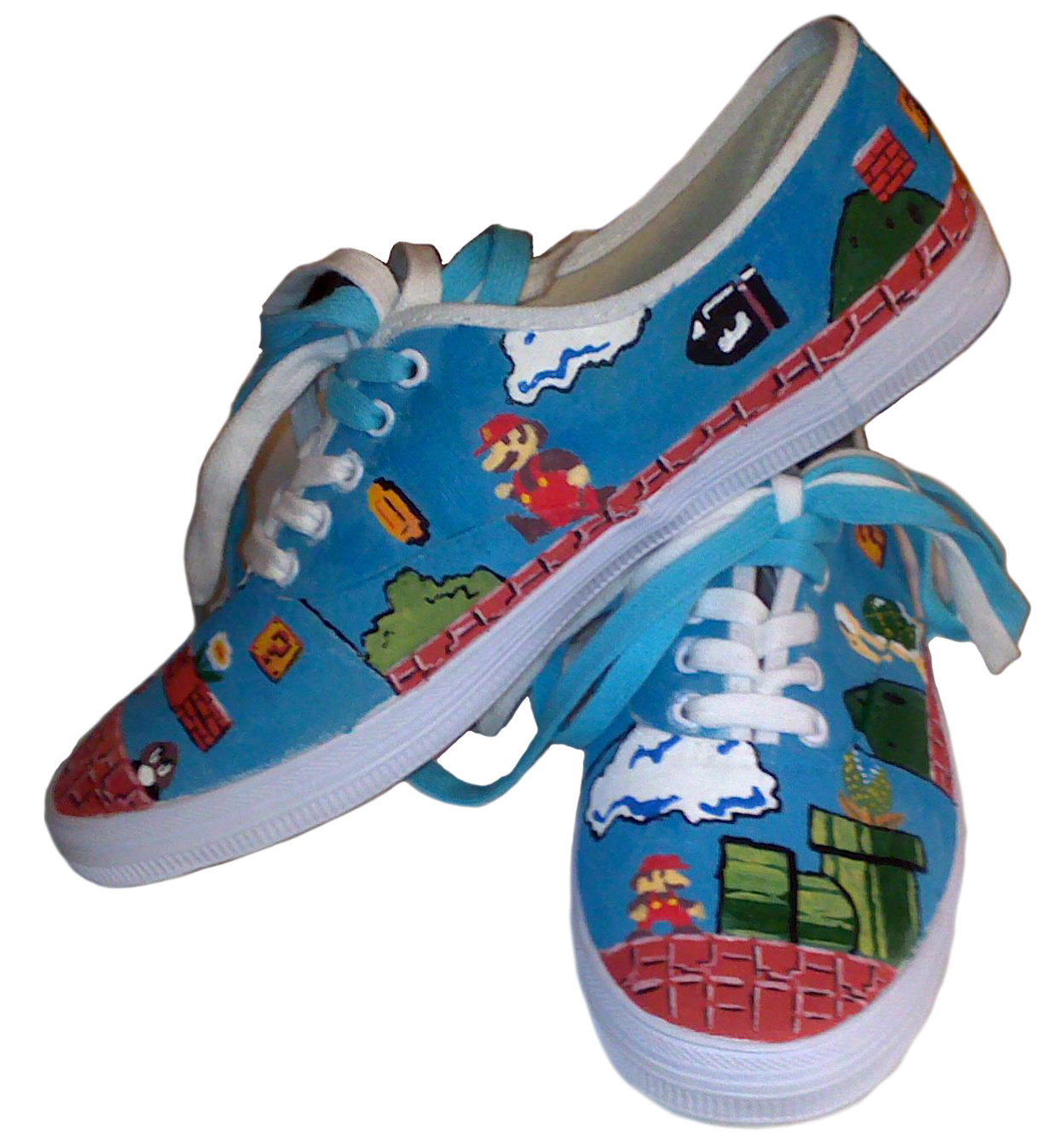 Super Mario Bros scenes are hand-painted (and can even be customized!) all the way around these fun retro-style sneakers. Custom made to order by the extremely talented Catherine LaPointe, whose shop is full of many more shoe designs including Wonder Woman, a Radiohead album cover, famous paintings, a sunken treasure pirate scene, Michael Jackson, and more.
From the artist:
Your shoes will be made durable and lasting with fabric paint. I also spray each shoe with an acrylic coating to ensure they last. I have been wearing these shoes for years with little sign of wear. But remember, these are works of art, and treat them as such. Each shoe is hand-painted, so slight variations in the design will occur.

Let me know your size when you place your order. Price listed is when I provide the shoes. If you prefer to send me your own (new/clean) shoes, get a 20% discount!