3 steps, 3 ingredients, 15 minutes for a delicious egg dish. So simple and delicious I just had to share… of course, speaking of sharing, I'm a big fan of sharing meals with friends, and this would be an easy recipe to make and deliver to someone who just had a baby, or surgery, or just because!
1. Place meat into greased cupcake pan (I used one slice of turkey lunch meat with one small round of Canadian Bacon).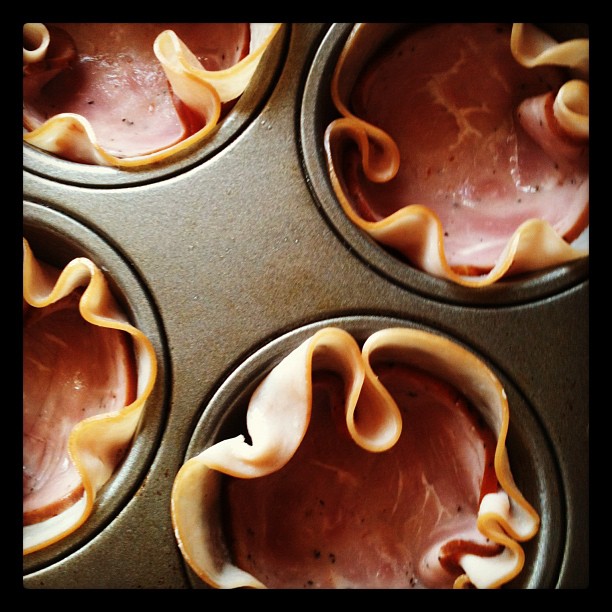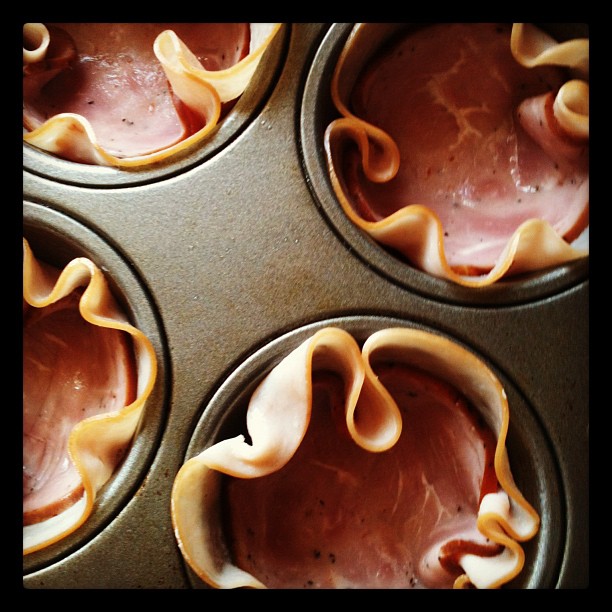 2.  Drop an egg into each cup, maybe sprinkle a little basil and salt over it.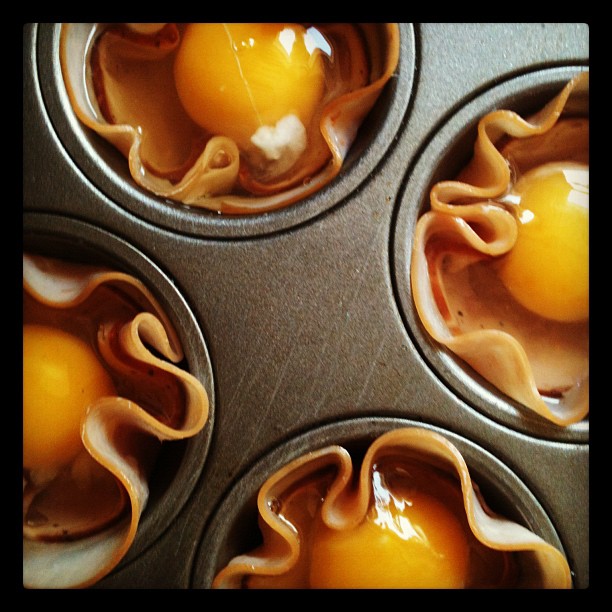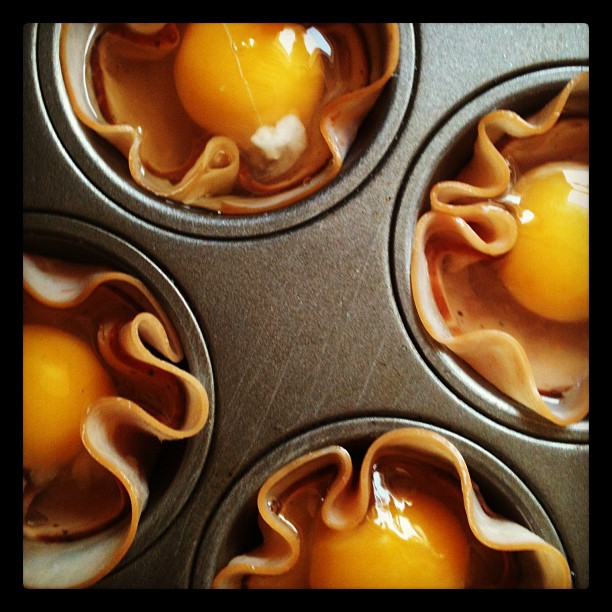 3. Bake for 10-12 minutes at 375 degrees. Viola!