Baseball season has officially begun, and Northwest Gifts has you covered with the perfect gift for a baseball fan. Here are 5 great gift ideas for baseball season:
Baseball Card Sign
Every baseball card collector knows this fear, even if it's never actually happened to you: "I used to be a millionaire, until my mom threw out my baseball cards." Great gift idea for the baseball card collector.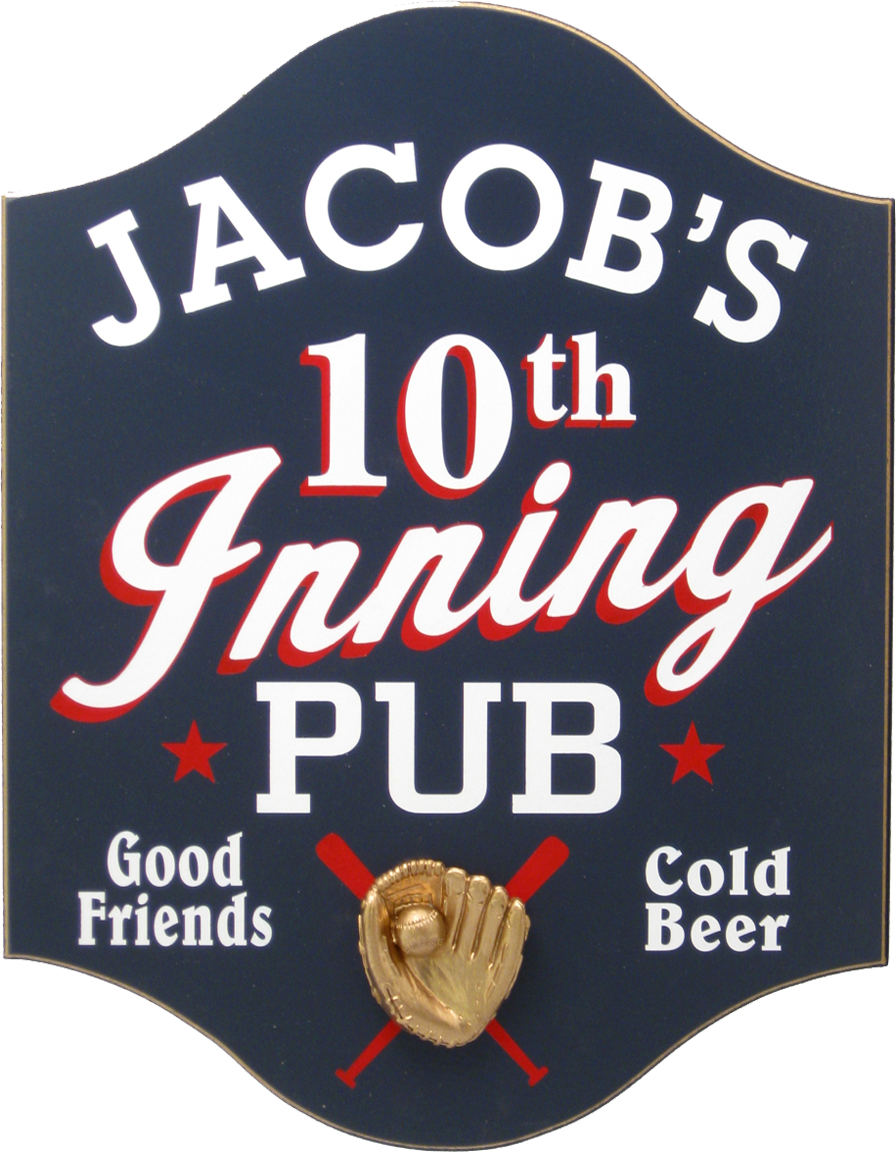 10th Inning Baseball Pub Sign
Made in the USA from furniture grade wood, personalized with the name of your choice, and featuring a baseball diamond design with a 3-dimensional relief of a ball and glove, with classic sports lettering, this Man Cave plaque is the perfect personalized gift idea for a baseball fan.
Baseball Fan Cave Sign Personalized
Fan Cave sign for your MLB fan's cave. Personalized, green and yellow colors with collegiate lettering, this nifty sign reads, "YOUR NAME's FAN CAVE – Authorized Personnel Only – Cold Drinks – Good Snacks – Great Friends – Game On! – WELCOME"
Baseball Collector Display Case
For the baseball fan with a collection of prized baseballs, home run balls, or autographed balls, our unique home-plate shaped baseball display, which holds 12 baseballs in its foam-core interior, framed in solid oak wood in your choice of Honey Oak, Dark Walnut, or Cherry finish stain.
Baseball Baby Blanket
Got a baseball-themed baby shower coming up? Know a little one with a baseball-loving dad? Give them a great baseball-themed snuggle time with this minky plush Baseball Baby Blanket, shaped and designed like a baseball complete with red stitching.
(Visited 43 times, 1 visits today)