Last Updated on July 31, 2020
Vintage home bar plaques to complete your remodel
Remodeling is tough work. If you're turning a bonus room, den, or kitchen space into a home bar, you lose all or part of that room for a while… and usually longer than the original estimate! Then there's sawdust and grime and everyone's coming and going.
But when you get near to the end of the home bar remodel, that's when the fun begins.
Decorating the home bar is the best part. Adding all the accessories, the colors, the furniture… that's the part you've been dreaming about. This list exists to help you get it just right. If your home bar remodel is going for an old-world vintage or rustic style, these 21 vintage home bar plaques will complete your remodel with the perfect personalized touch.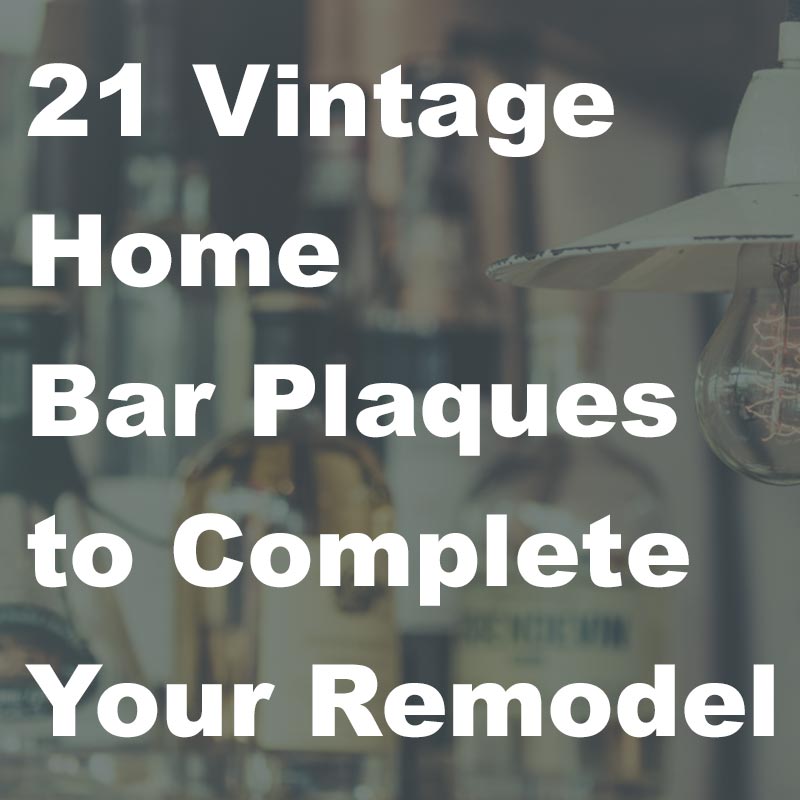 Yes, that's right – all of these vintage home bar decor pieces can be personalized with your name or family name, and some include Est Year or location options as well. Let's take a look.
21 Vintage Home Bar Plaques to Complete Your Remodel
1. Custom Grapes Color Quarter Barrel Sign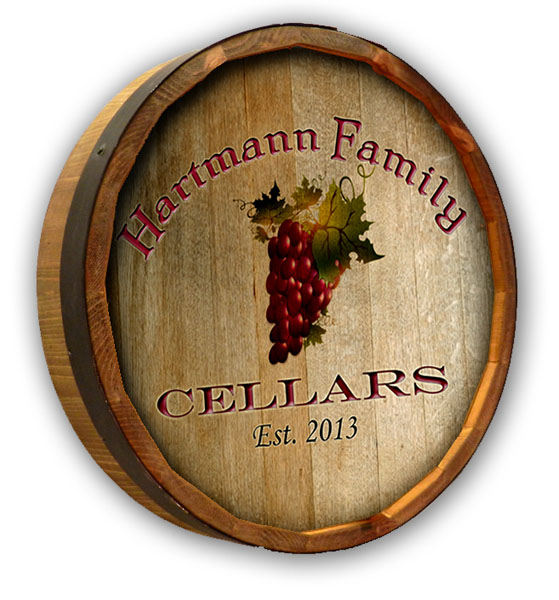 Barrel plaque using an oak barrel head, staves, and hoop. Personalized with your name and year. Available here.
2. Custom Vintage Home Bar Plaque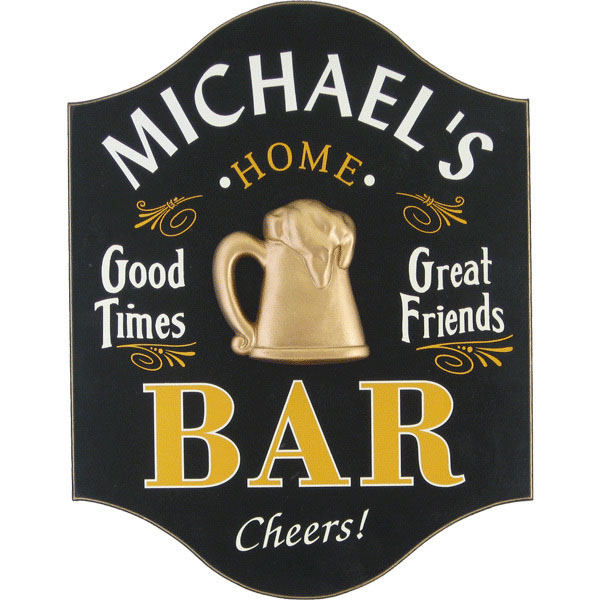 Thick, durable furniture-grade wood in an elegant shape. Includes 3-dimensional beer mug applique and free personalization. Available here.
3. Beer of the Week Brewery Plaque with Chalkboard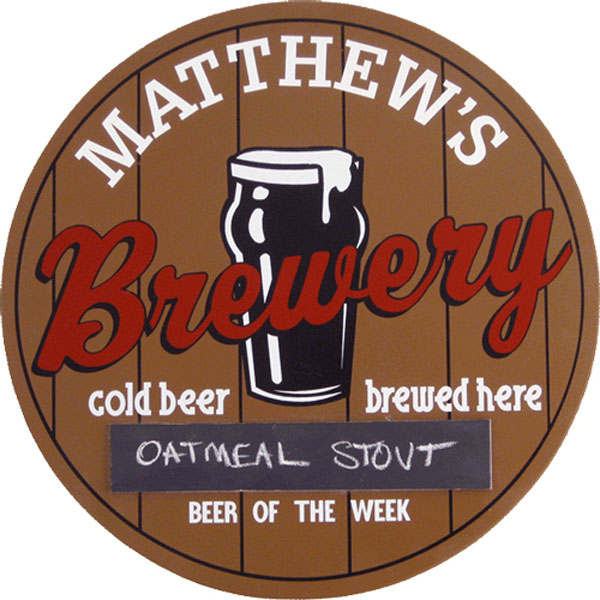 This gorgeous round home bar plaque includes a reusable chalkboard plaque to showcase your home bar's "Beer of the Week." Available here.
4. Distillery Custom Quarter Barrel Sign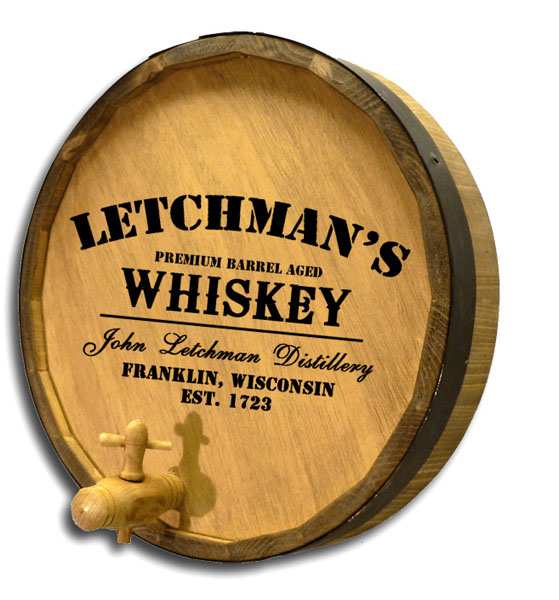 Gorgeous barrel top, custom etched with your name, distillery name, location, and year established. Available here.
5. Custom Vintage Home Bar Sign with Mug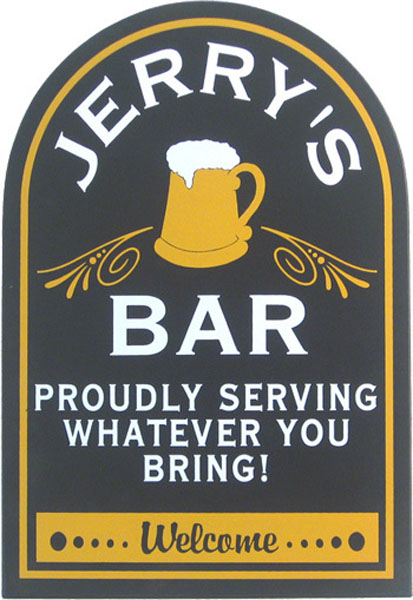 A clean design and welcoming personalized text make this vintage-style home bar plaque a true winner. Available here.
6. Vintage Wine Bottle Quarter Barrel Plaque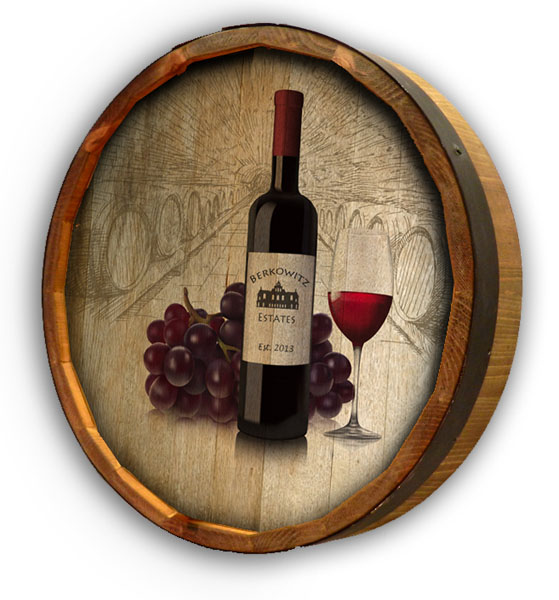 Your home bar remodel will be complete with this colorful "quarter barrel" plaque, which features a wine bottle personalized with your name and established year. Available here.
7. Rustic Wine Bar Barrel Plaque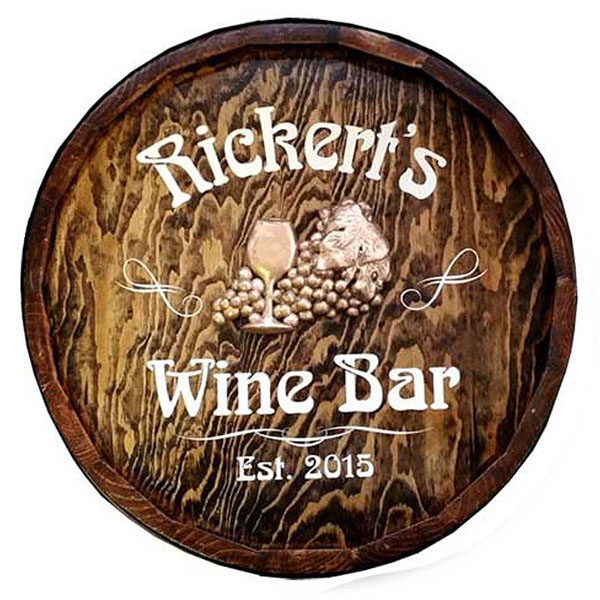 Premium wine bar plaque with rustic, old-world stain and a lovely 3-dimensional grapes and wine glass applique. Available here.
8. Brewery Barrel Head Plaque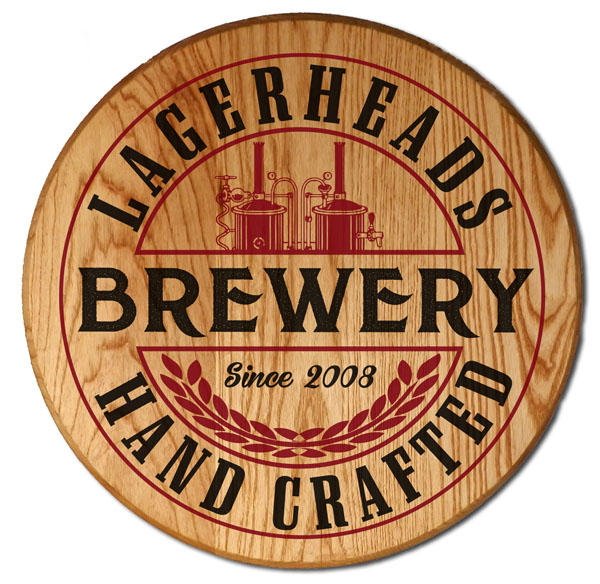 Gorgeous and spacious brewery plaque made from a solid oak barrel head and measures 21″ across. Personalized, too, with your name and year. Available here.
9. Bourbon Bar Barrel Clock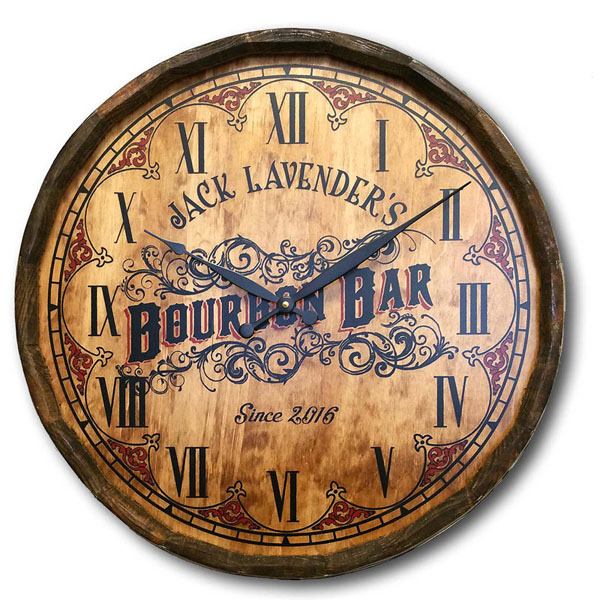 This stylish yet timeless Bourbon Bar Clock & Plaque is made from a barrel head and features a working clock. Available here.
10. Goodtimes & Merriment Society Plaque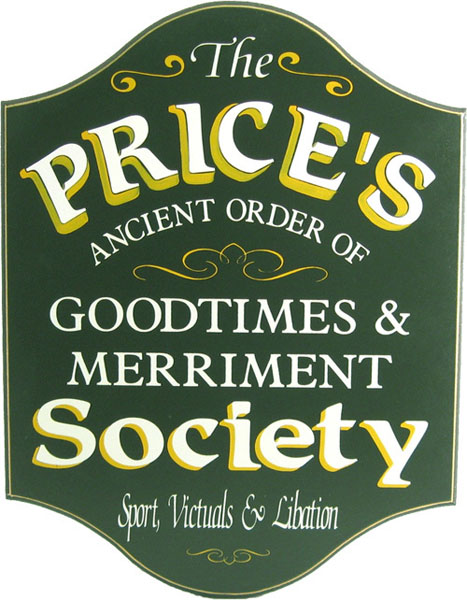 It's never out of style to announce to your friends that the bar is open for goodtimes & merriment. Personalized with your name or surname. Available here.
11. Old English Pub Sign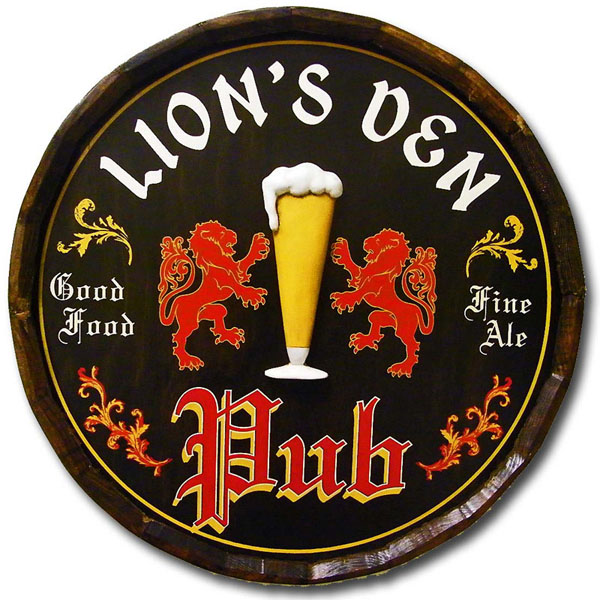 Roaring lions celebrate good food and fine ale at your old-fashioned English Pub. This is made from a barrel top, and is available here.
12. Vintage German Biergarten II Plaque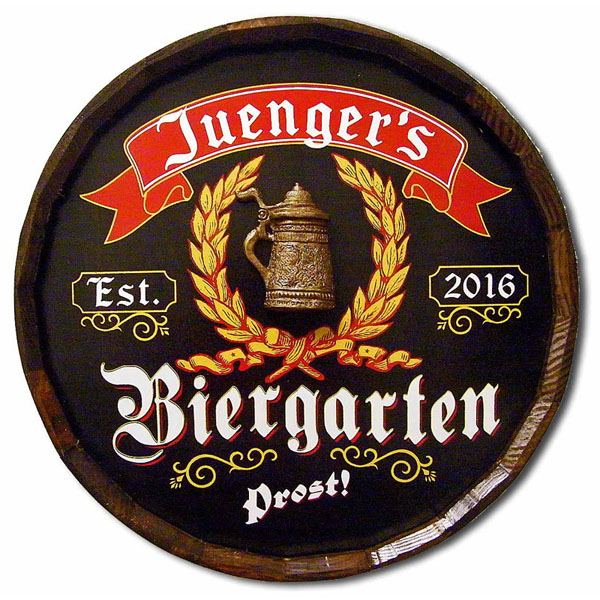 Prost! Perfect for the German brewhaus-themed home bar. Available here.
13. Vintage German Biergarten Plaque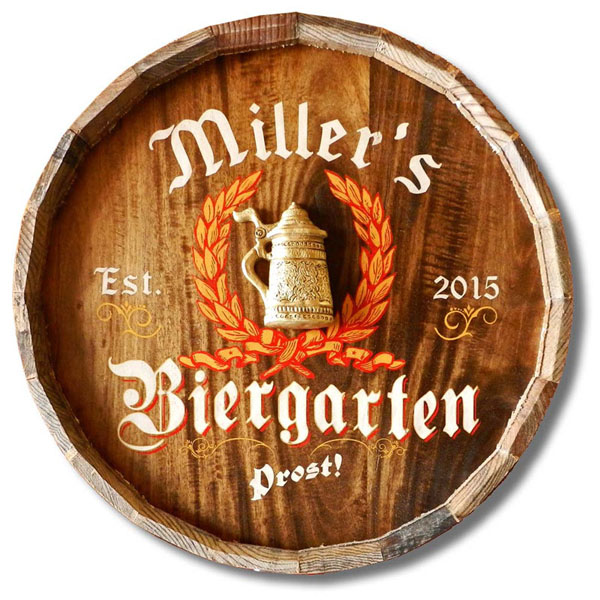 The original German Biergarten plaque. The rustic finish makes this a real winner. Available here.
14. Vintage Beer Connoisseur Home Bar Plaque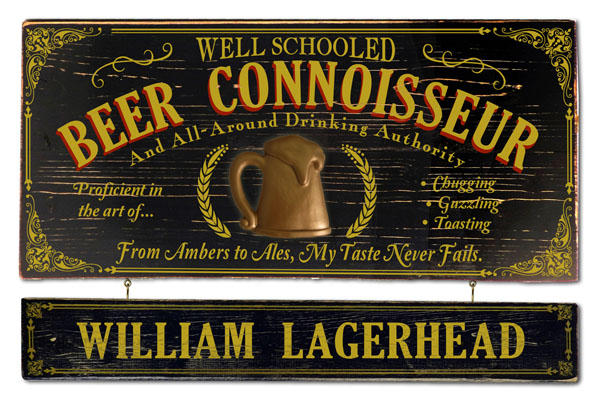 Wood planks with screen printed lithography and distressed by hand, this is just one of many old-fashioned plank signs with optional personalized name board. Here are some options:
Plus there are many more *actual* occupations available for a variety of professions, including:
… and so on. Check out all our Office Signs by Profession and see if yours is available!
15. Personalized Cock & Bull Tavern Sign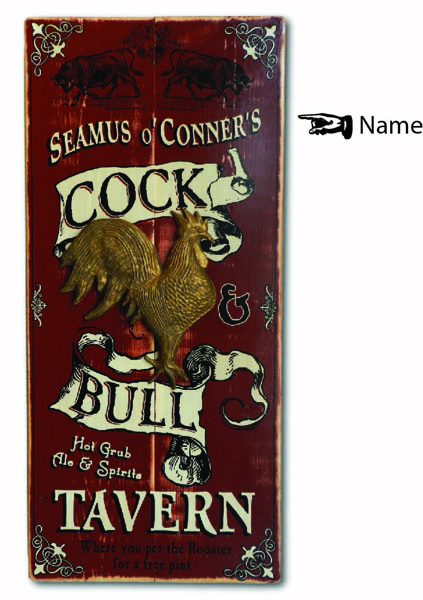 There's a story behind the "Cock & Bull" tavern. Check out the product description at the link for more. This vintage distressed wood sign includes your name at the top and a 3-dimensional hand carved rooster emblem. Available here.
16. Vintage Family Estates Cork Catcher Plaque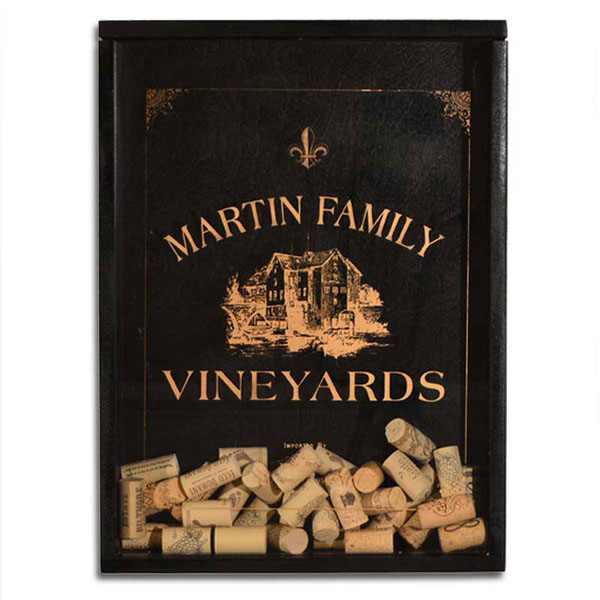 This elegant plaque is also a wine cork catcher. The acrylic front panel is engraved with your name in a "Vineyards" theme, and corks are dropped in from the top. Available here.
17. Vintage Bartender on Duty Plaque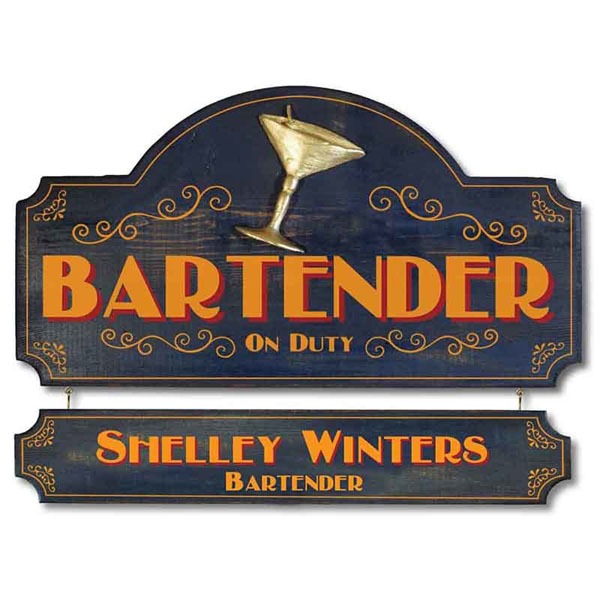 Let everyone know that that bartender is on duty, and the bartender is you. Available here.
This is one of our line of more affordable personalized vintage plaques. Check out all of the available designs here.
18. Home Brewery Quarter Barrel Sign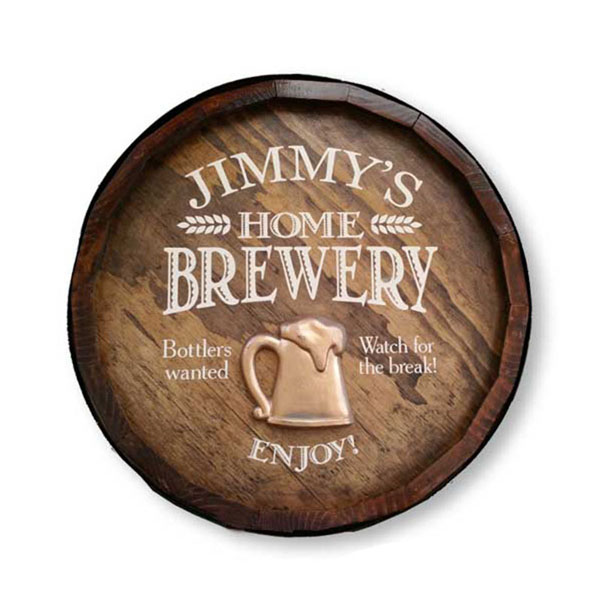 A beautiful barrel head sign with an inviting brewery theme. Available here.
19. Bottle Shaped Vintage Wine Bar Sign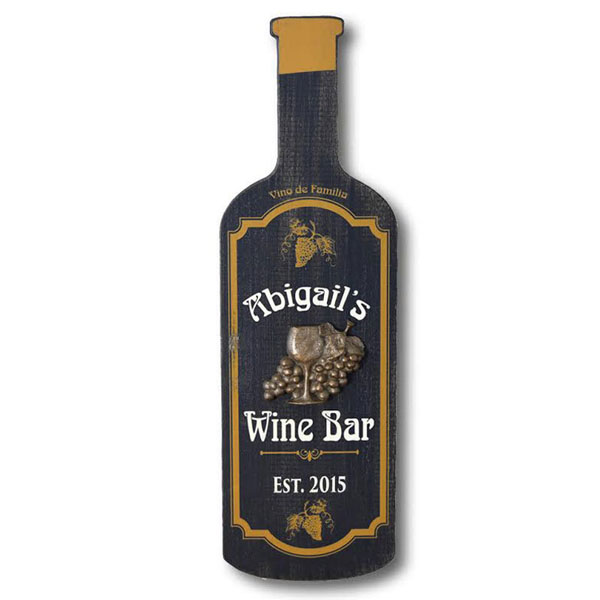 If your new home bar is really a wine bar, make sure that your love for wine is clear to all with this bottle shaped wine bar plaque. Available here.
20. Personalized Brew House Plaque with Chalkboard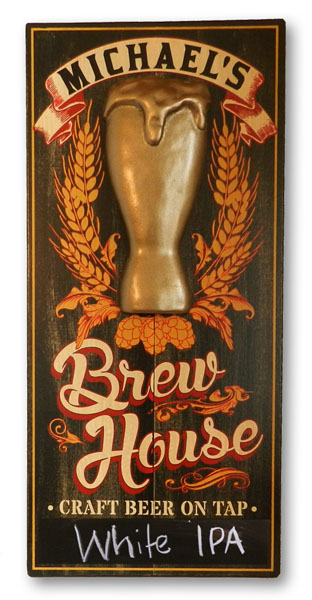 What's on tap today? You can list a new brew of the day any time you want with this distressed wood vintage home bar plaque that features a useable chalkboard, along with an overflowing pint applique and personalization of your name across the top. Available here.
21. Custom Rustic Wall Mounted Bottle Opener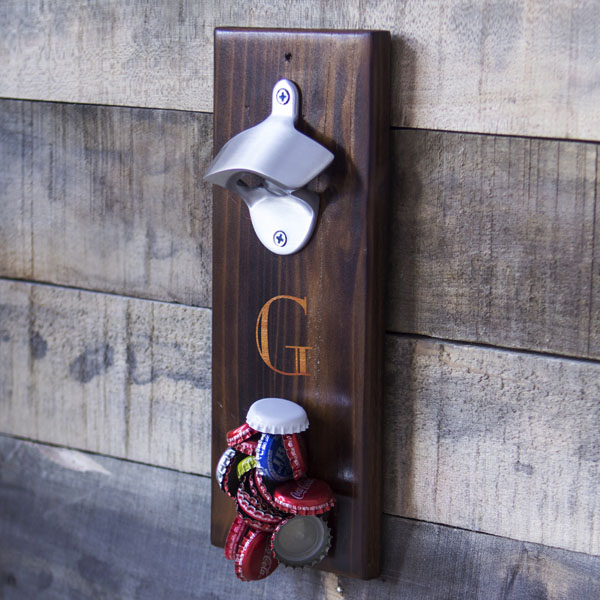 We'll close this list of vintage home bar plaques with something utterly functional yet still old-fashioned, rustic, and attractive. This wall-mounted bottle opener isn't exactly a plaque, but it is awesome. Plus is has a magnetic cap catcher and is personalized with your initial. Available here.
More bottle openers for your home bar.

More personalized accessories for your home bar.

More barrel decor – including serving trays and lazy susans.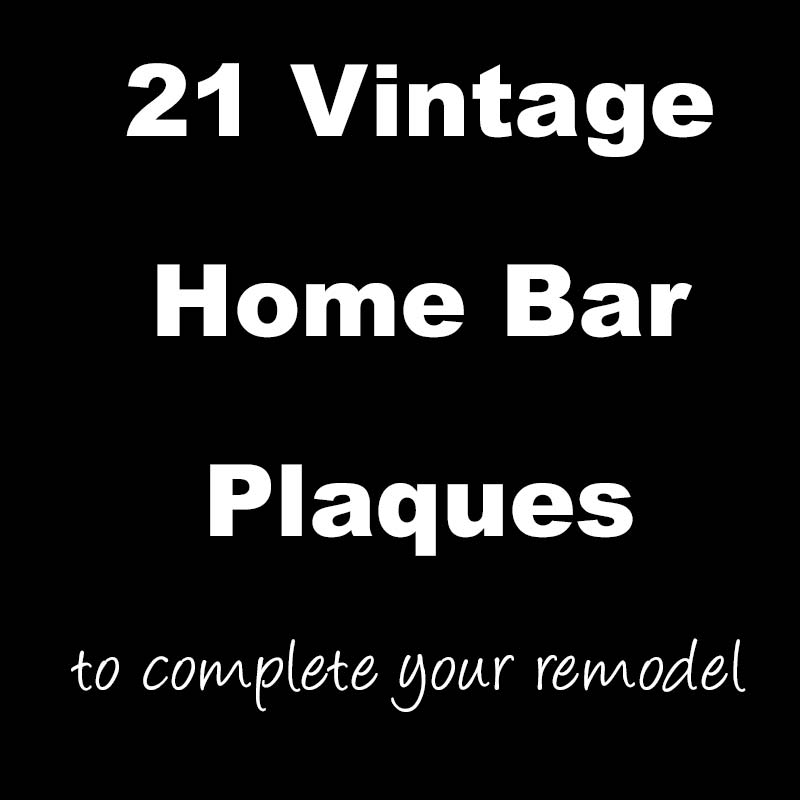 (Visited 277 times, 1 visits today)