Last updated on
Hashtag gifts are a great way to communicate that you are either hip and #trendy or hipster and #ironic. Whatever the case may be, and whatever your hashtag of choice may be, you'll find the perfect hashtag gifts here. Just remember, #yolo.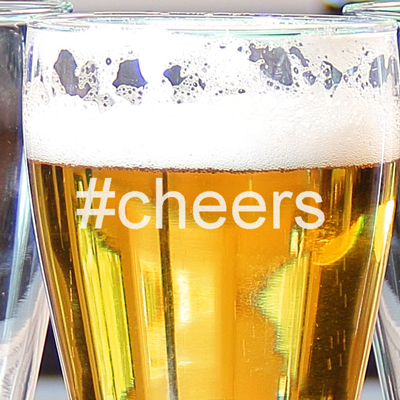 Set of four hand-blown glass beer pilsners, laser engraved in modern typography with #cheers. The perfect gift for #bottomsup.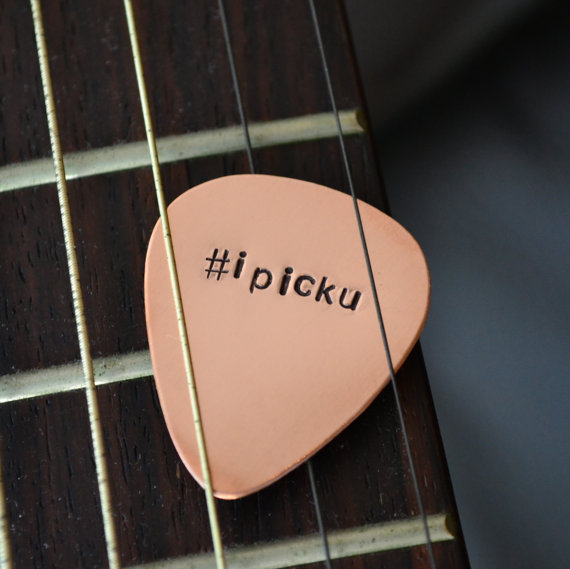 Copper guitar pick, punched with the hashtag #ipicku.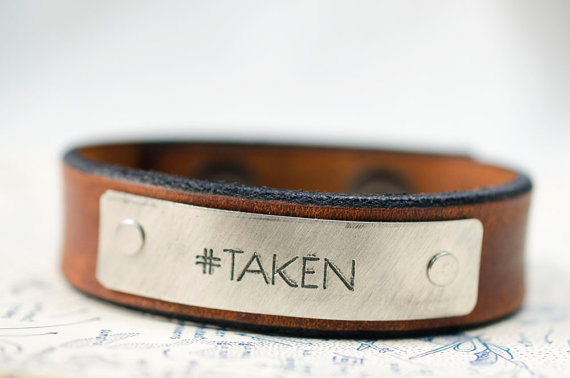 Here's your #hashtag gift for your significant other, so that they can let the world know they're off the market. Let them know she's #taken.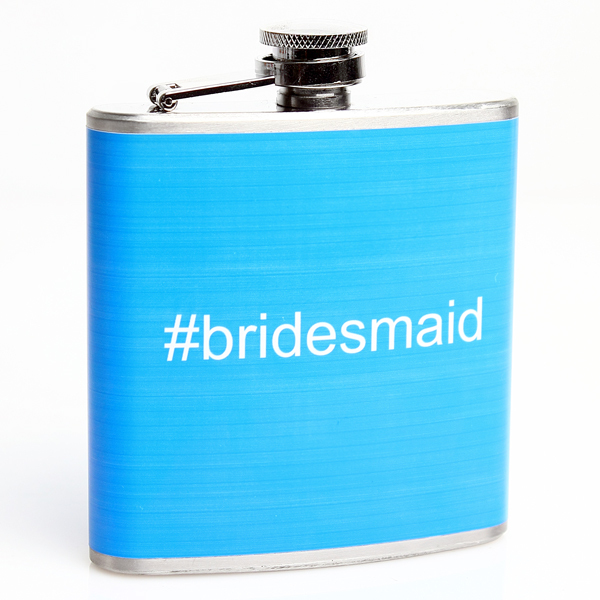 Colorful #hashtag flask available in seven bright colors and custom engraved with a hashtag symbol followed by up to 12 characters. Colorful hashtag gifts for your #bridesmaids.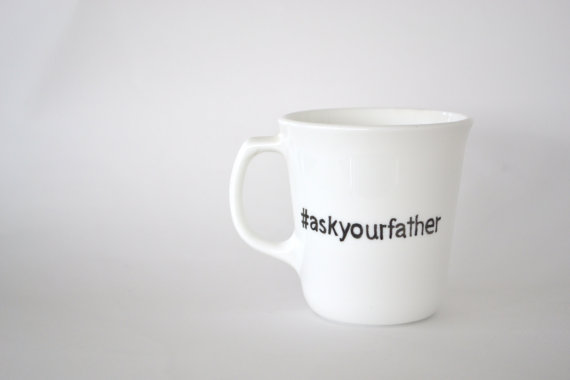 When Mom's taking a brief respite and drinking some coffee or tea, the answer is always, "Go ask your father." Get this fun hashtag coffee mug for #mothersday.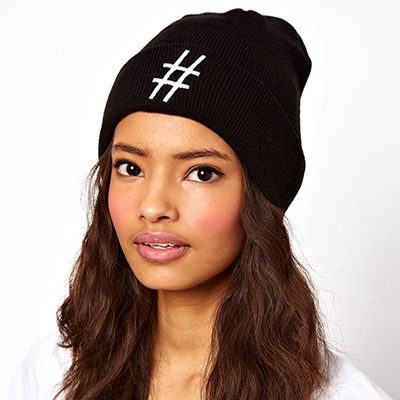 A cool beanie like this helps you get the hashtags started, and once you get started you'll #neverlookback.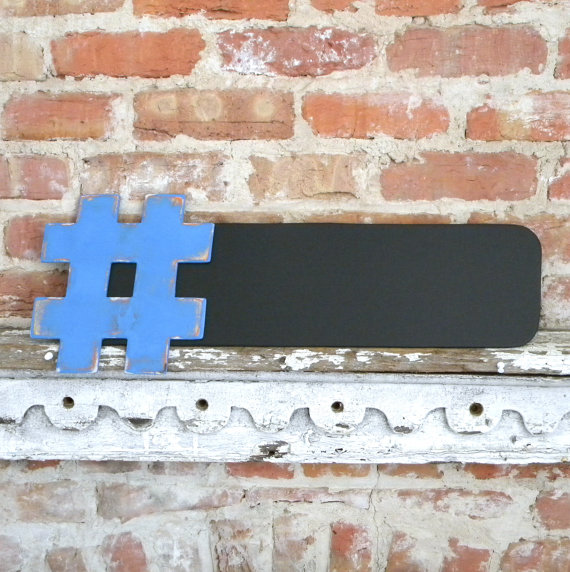 Chalk up a daily trend on your chalkboard, one of the niftiest hashtag gifts out there because it allows you to keep up on what's hot. #dailyawesome.
"I need a hashtag for my swag." Thus says the baby's onesie. Looking for hashtag gifts for a baby shower? Try this #swag.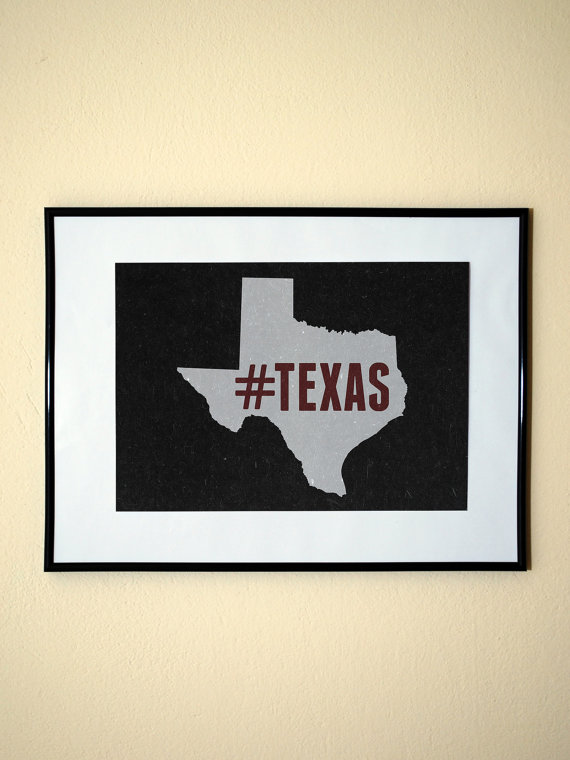 Pick your #state and live in your own trending hashtag with these art prints. Every state in the union is available, including #texas.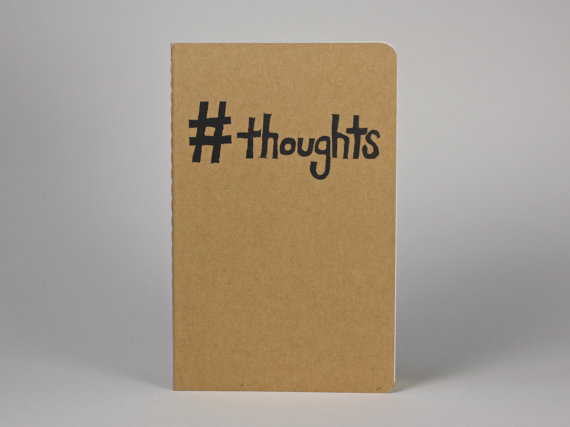 Can't keep up with your trending #thoughts? Write them down in this moleskin journal. Get one for yourself and for your introspective #friends.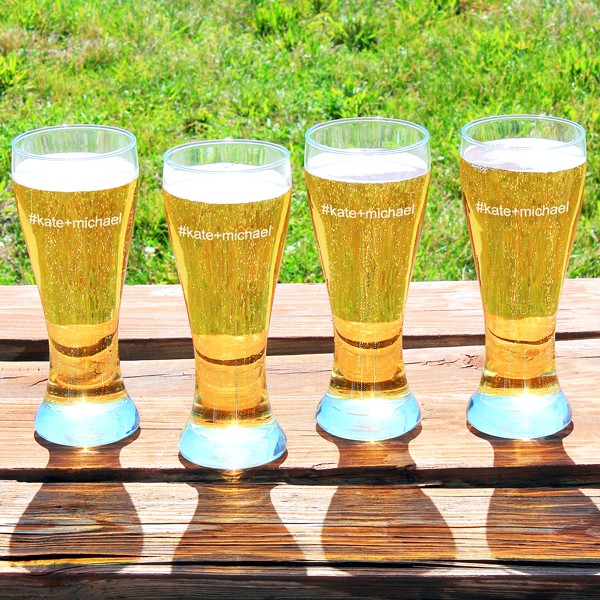 This set of four hand-blown glass pilsners will be a well-used hashtag gift to help ensure that your favorite beverage is always trending: #beer.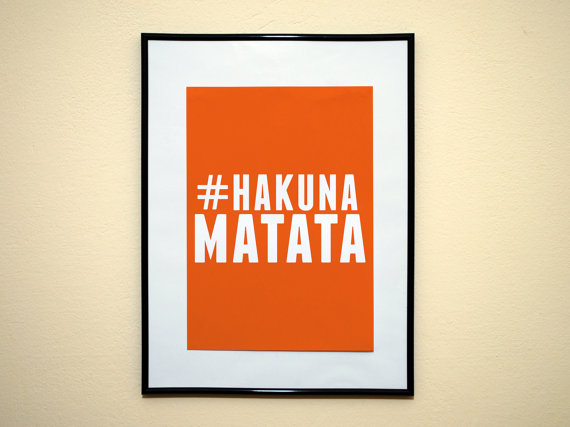 If you and your friends grew up watching the Lion King, then this Instagram-style print will be a fun gift. If #hakuna matata isn't the right hashtag, try #carpe diem or #boba fett or #pwned or…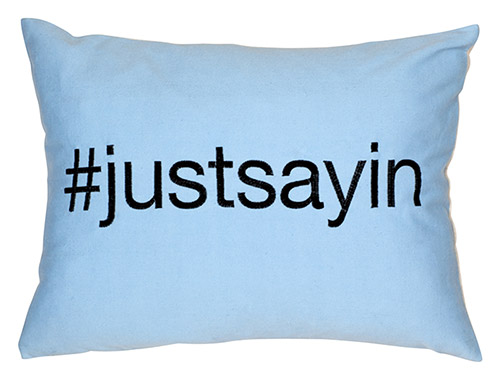 Next time you're sitting on the couch with your bestie, trying to make a point without ruffling too many feathers, say it and toss this pillow at them. #justsayin.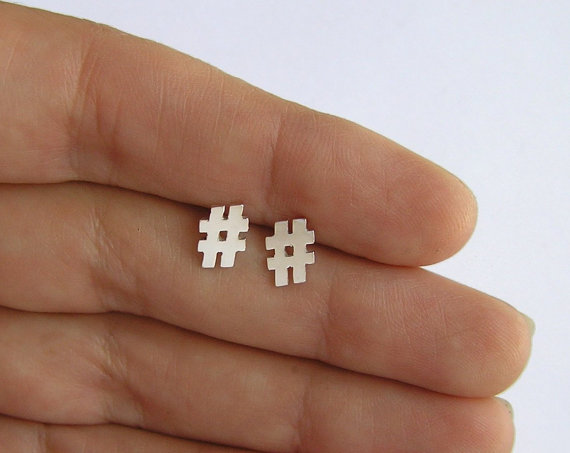 These earrings are ideal if you're looking for hashtag gifts which will let a girl know that what's between the hashtags is trending. #cute.
(Visited 614 times, 1 visits today)