Go beyond simple flowers for Mother's Day – send her a beautiful organic wreath! Here are a dozen options from all over the interwebs, and there are a ton more organic wreaths available at Northwest Gifts for all seasons and occasions.
1. Organic Red Chili Pepper Wreath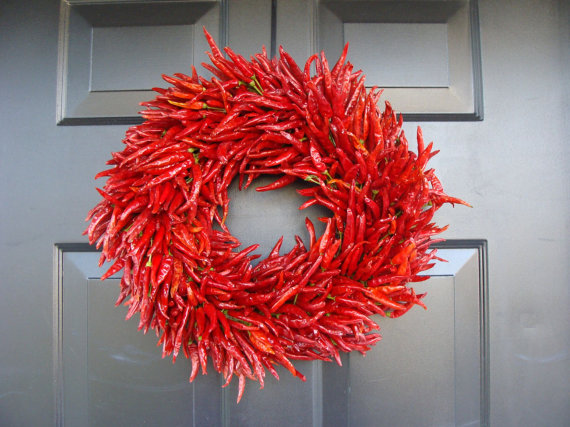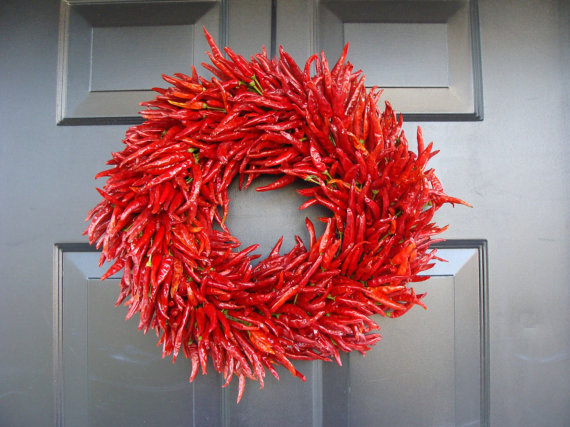 This handmade wreath sizzles and pops with zesty organic red peppers woven together around a wire frame to produce a truly unique organic wreath. A great mother's day gift idea for a mom with flair. Available from Elegant Wreath.
2. Larkspur Loop Organic Wreath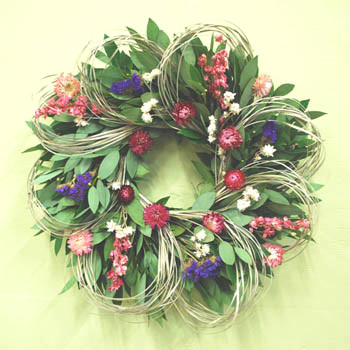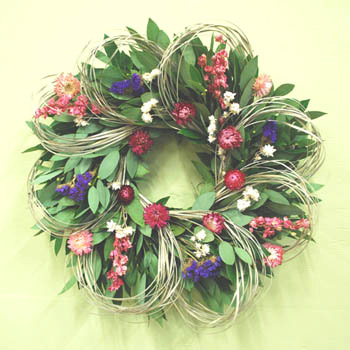 Delightful earthy beargrass loops accent the larkspur, strawflower, statice, and ammobium set over a lush bed of Oregon myrtle. A beautiful certified organic floral wreath, available at Northwest Gifts.
3. Lavender Meadow Organic Wreath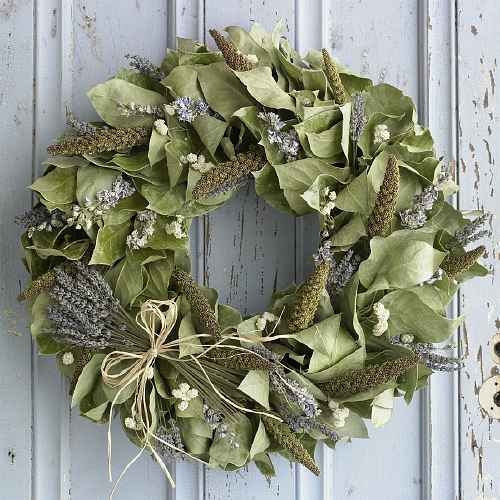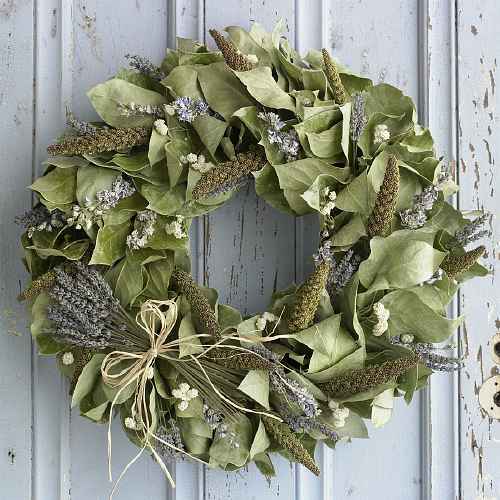 This organic wreath is bursting with the joys of springtime – Organic Lavender, Sala, and light blue Larkspur. Beautiful to look at and wonderfully aromatic, this organic wreath is a delight to the senses. Available from Drugstore.com.
4. Organic Succulent Echeveria Living Wreath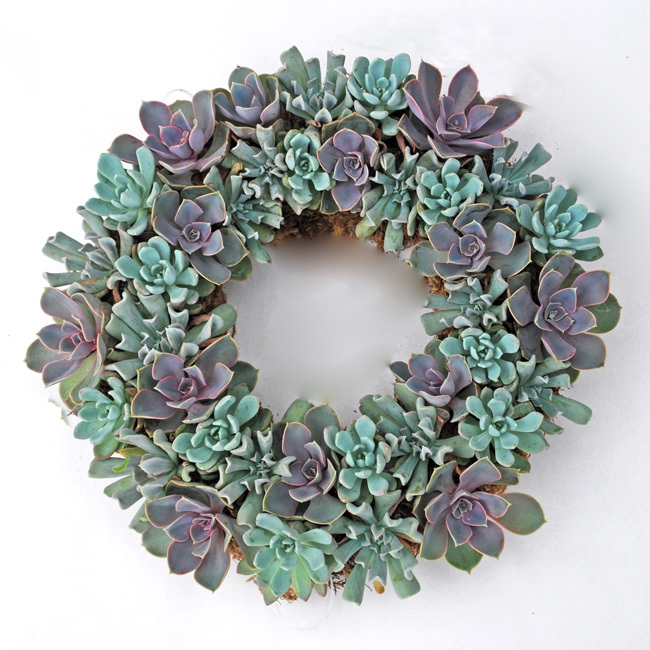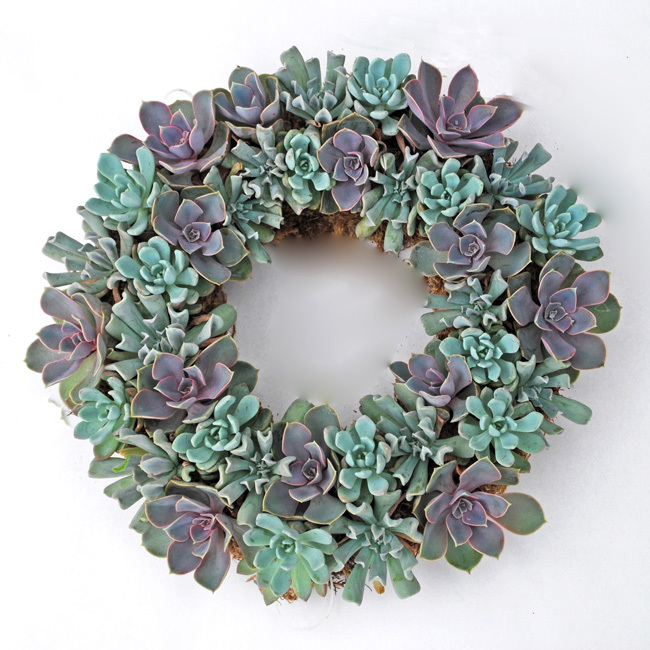 Our Echeveria Living Wreath is a verdant and long-lasting addition to your home. Approximately 12″ in diameter, this lovely succulent organic wreath requires very little care and can be displayed by either hanging or placing in a saucer or plate. Get yours from Northwest Gifts.
5. Bright Succulent Wreath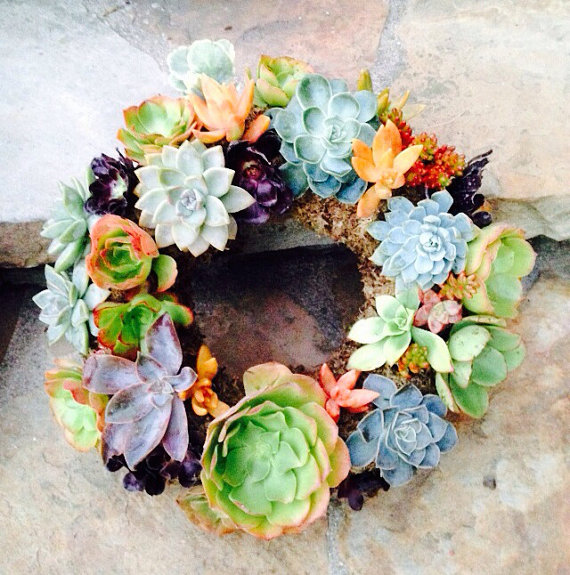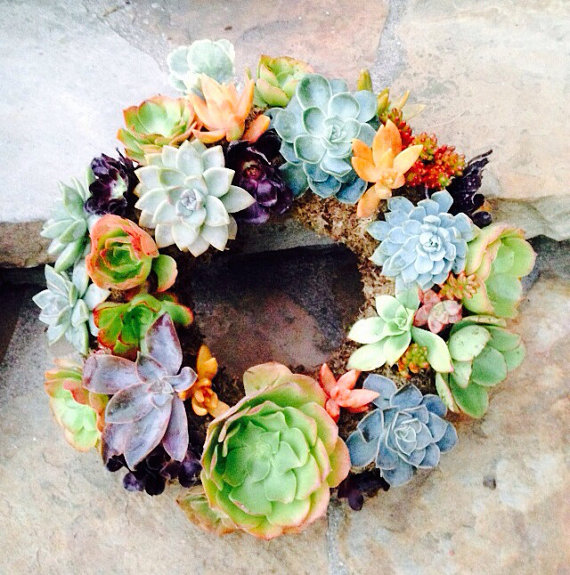 A bright and cheery succulent wreath, made in California to reflect the cheery atmosphere of surf and sun. Get yours from Macedonia Flowers on Etsy.
6. Pussy Willow Organic Wreath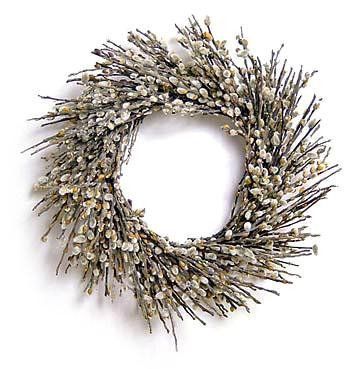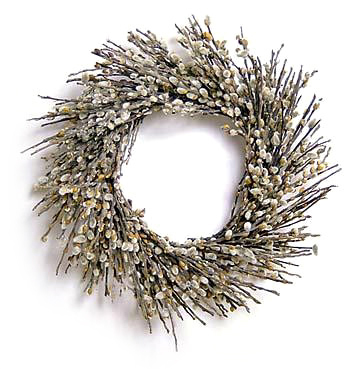 This lovely wreath will accent any room or door, and the incredible fragrance will delight friends and visitors. Harvested and crafted in a certified organic wild harvest operation along the Oregon coast. Available at Northwest Gifts.
7. Cottom Organic Wreath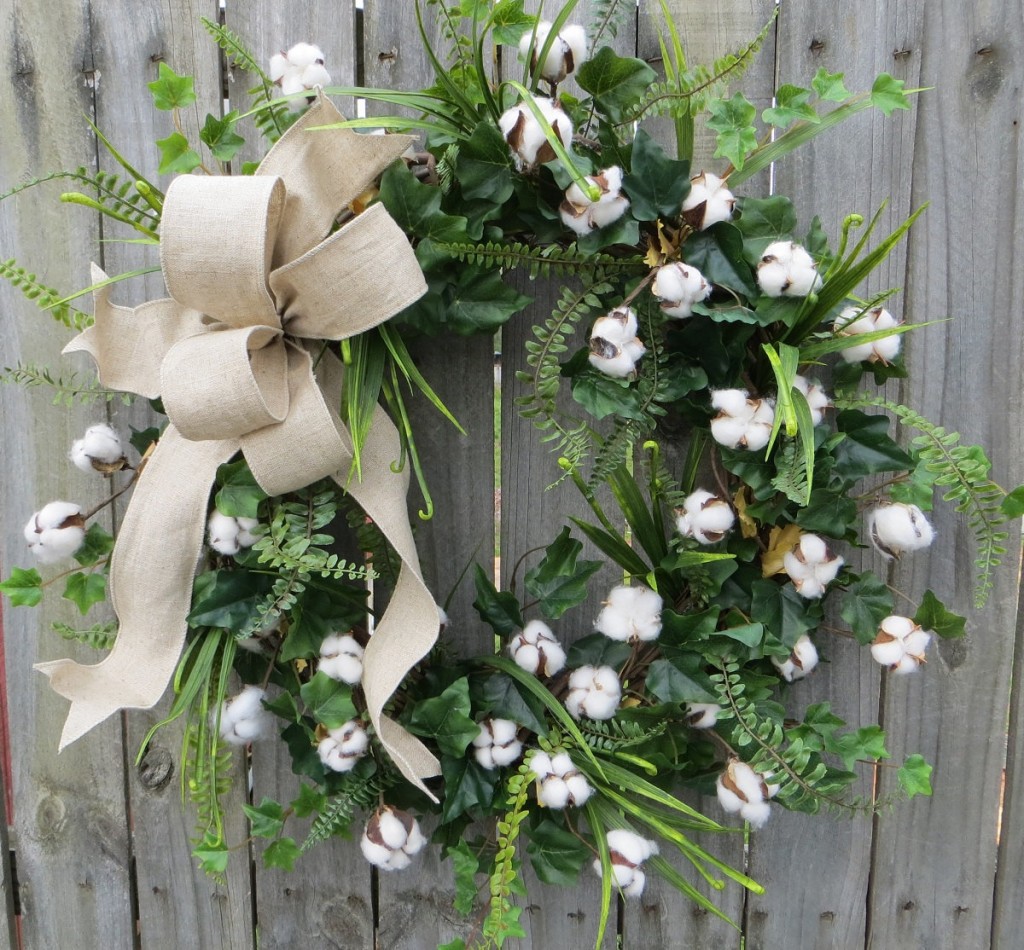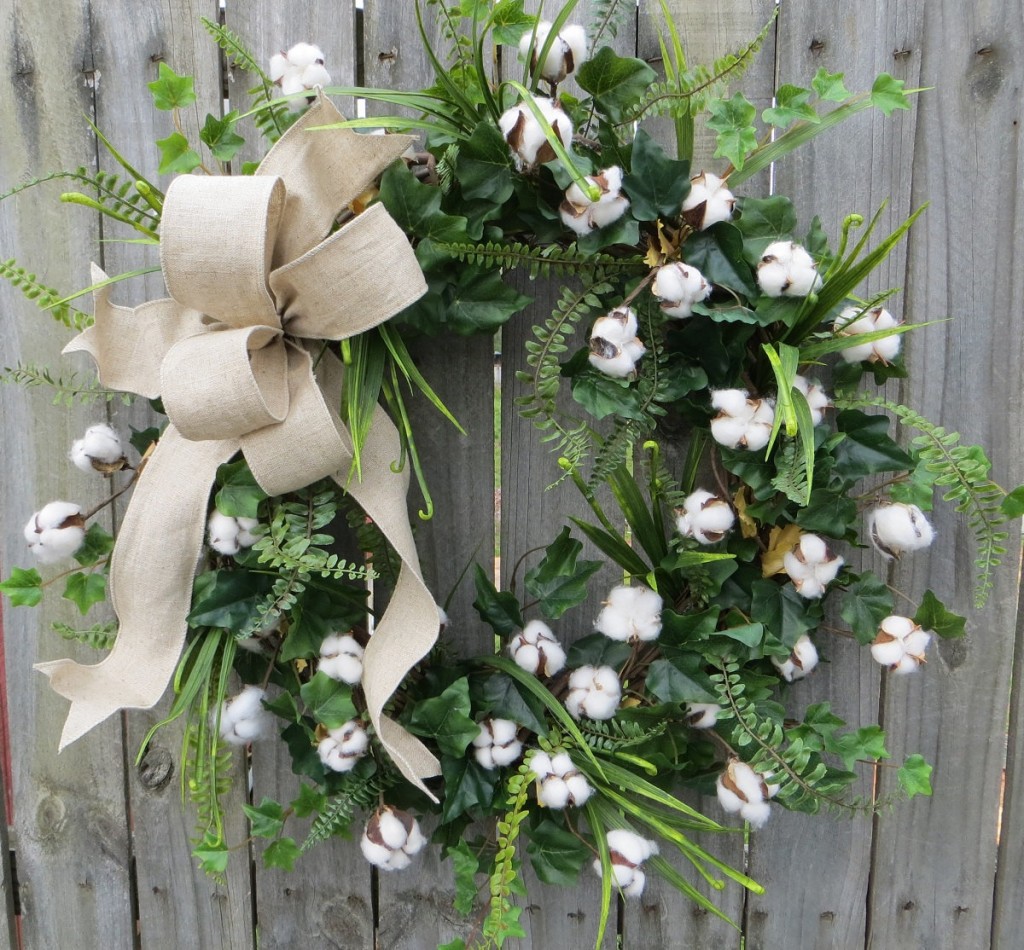 This handmade wreath is unique in using organic cotton in place of flowers. Accented with a lovely textured linen ribbon, this organic wreath is a beautiful Mother's Day gift. Available from Horn's Handmade on Etsy.
8. Feast for Feathered Friends Organic Wreath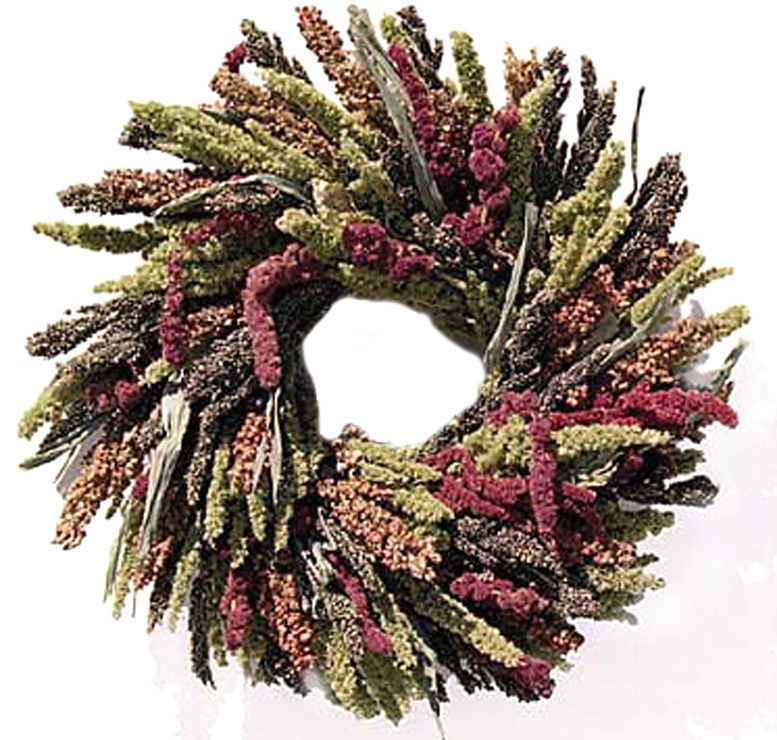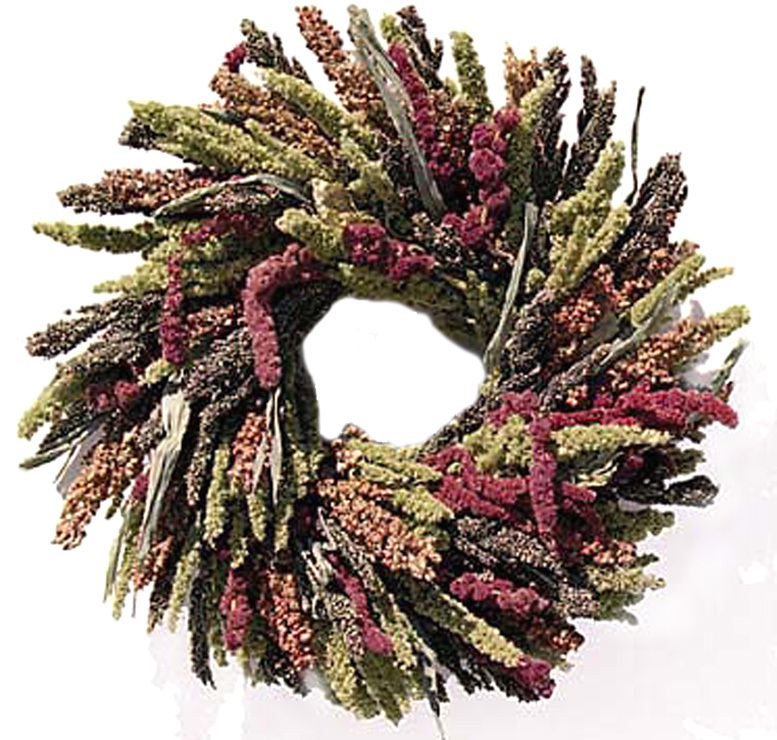 Feast for Feathered Friends is a Bird Seed Wreath featuring a colorful variety of seeds and seasonings. This dried floral wreath is a wonderful element to your home decor to enjoy inside and, when you tire of it, hang it outside to feed the birds! About 13″ in diameter. A beautiful wreath full of soft fall colors. Get yours at Northwest Gifts.
9. Everyday Organic Vida Wreath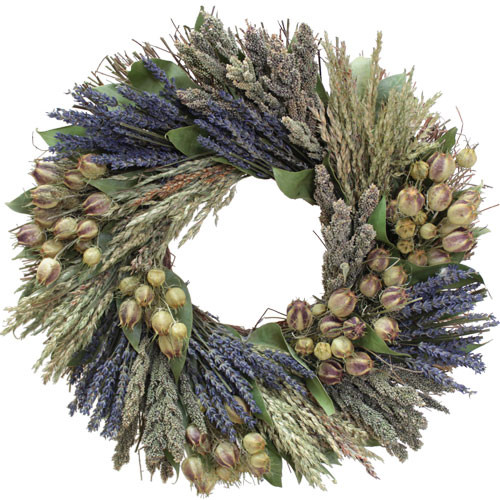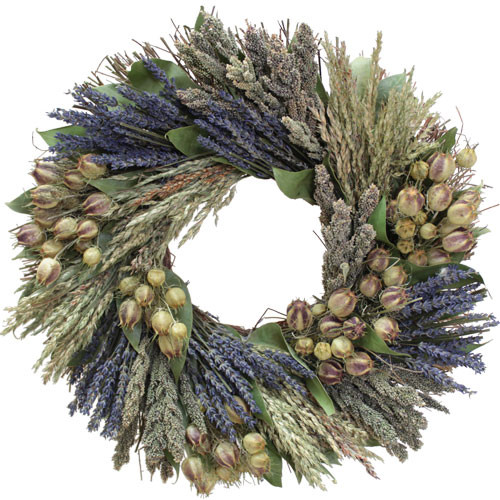 English lavender, natural dried nigella pods, sudan grass, and natural leaves are blended together in this organic wreath to provide a measured, natural look. From Wayfair.
10. Organic Lavender Wreath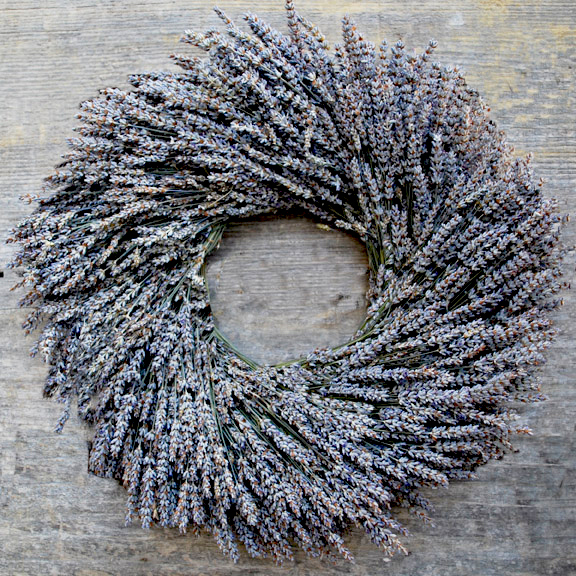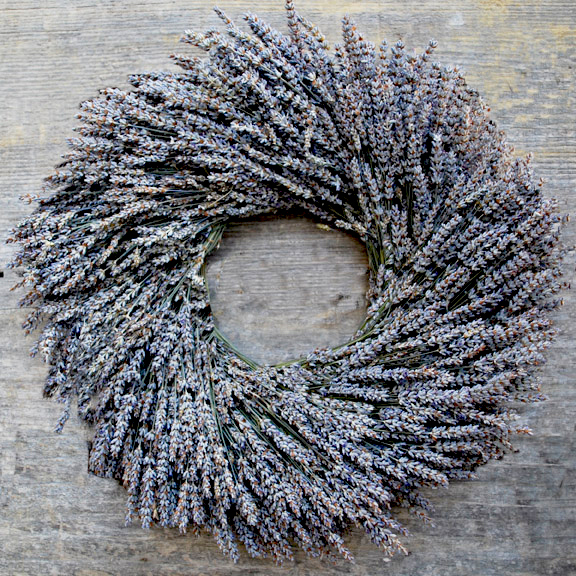 Dried lavender is a fragrant flower with many wonderful properties. Lavender has been named as one of the most useful of the essences for the relief of anxiety and stress. Good for aches and pains and muscle stiffness and may also help with rheumatic discomfort and joint stiffness. And it looks gorgeous! These organic wreaths are available from Northwest Gifts.
11. Wheat Parade Dried Floral Wreath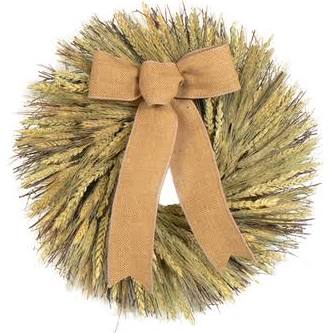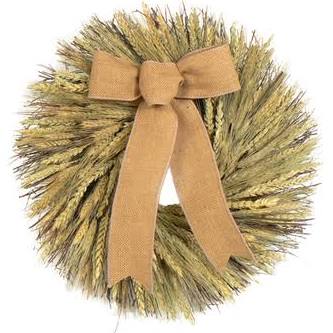 Dried wheat hand-woven onto a natural twig base and topped with an organic burlap ribbon for an earthy accent your mother will love. Available at Younkers.
12. Scotch Broom & Strawflowers Organic Wreaths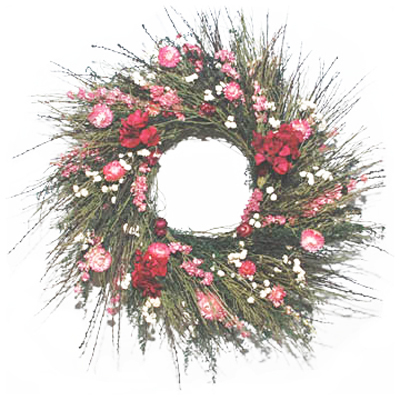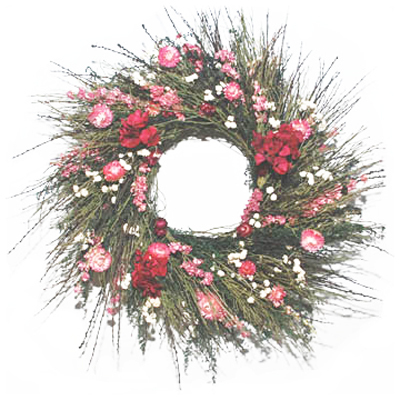 Scotch broom and strawflowers adorn this lovely organic wreath with a crisp and cheery elegance. Made by hand at a certified organic operation along the Oregon coast, this wreath displays a twiggy base of winterbud, scotch broom and sweet annie for a natural back drop for the pink tones of the strawflowers, larkspur and preserved hydrangea with white highlights of angel breath achillea. Get yours at Northwest Gifts.
Bonus: A Year of Organic Wreaths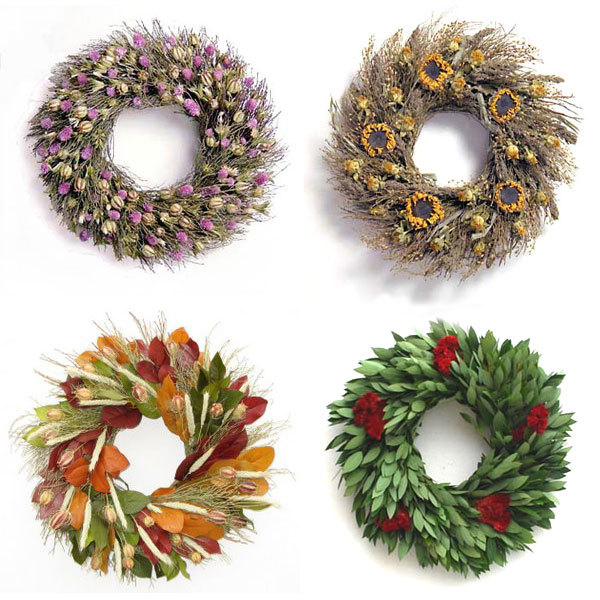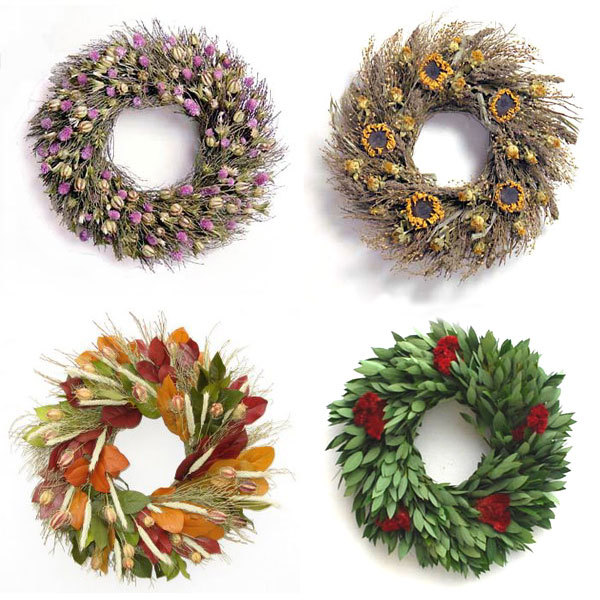 Send mom a gift that will last all year… a lovely and unique organic wreath sent at the beginning of each season. This package includes four organic wreaths, one each for spring, summer, fall, and winter. Or, if you prefer, you can even choose when each wreath is sent! Available at Northwest Gifts.
(Visited 46 times, 1 visits today)