At Northwest Gifts, we specialize in unique, one-of-a-kind gifts which can be customized in a myriad of ways. While we have no minimum order quantity for any of our custom laser engraved gifts, we do offer bulk discounts and serve a number of corporate and small business clients by creating personalized gifts for their employees or promotional giveaway items, such as pens, bookmarks, and keychains, with the company logo and contact info etched into the surface of the product.
Here are our 10 most popular corporate gifts for businesses and organizations.
1. Custom Wood Keychain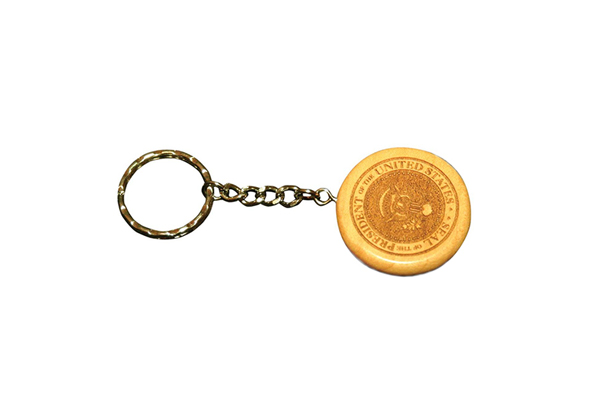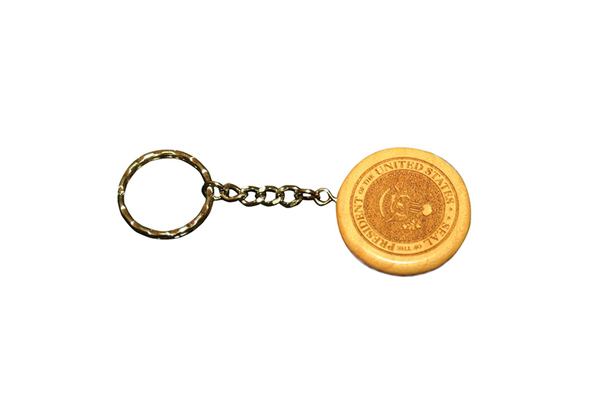 Our custom wood keychains are available in maple (as pictured) or rosewood. Includes free custom engraving, and the back side can be engraved as well. Also available in rectangle shape.
2. Wood Keepsake Box with Name Plate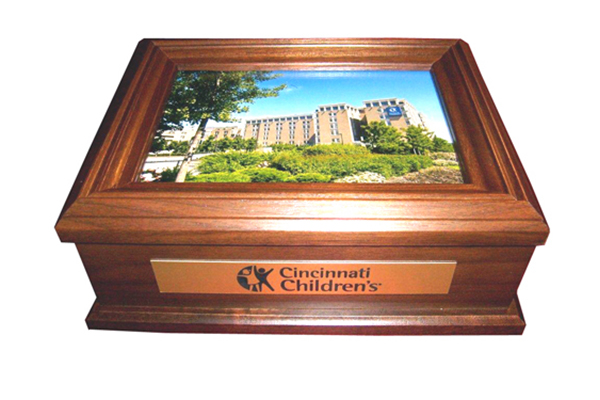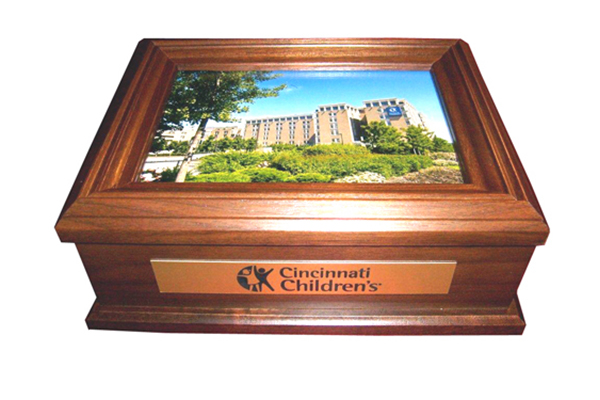 Made in the USA from solid walnut wood, this elegant and affordable keepsake box is a winner for all occassions. Schools use it for retirement gifts for teachers and administrators, organizations give it to their donors, churches to their pastors, corporations to their clients and top-performing sales staff. The lid opens via hinges, and comes with clear glass which you can leave empty to view the interior, insert a card or photo from your business, or have us laser etch in addition to the name plate on the front.
3. Laser Engraved Corkscrew Bottle Opener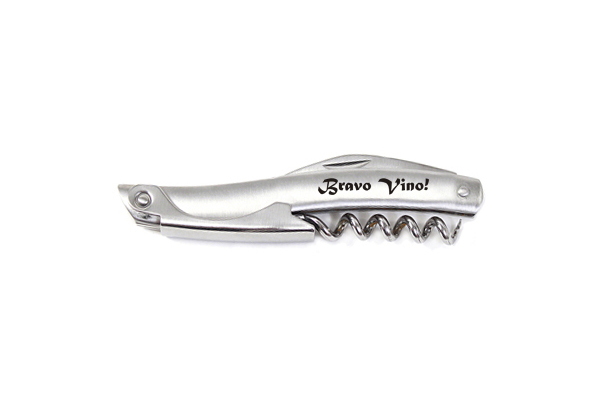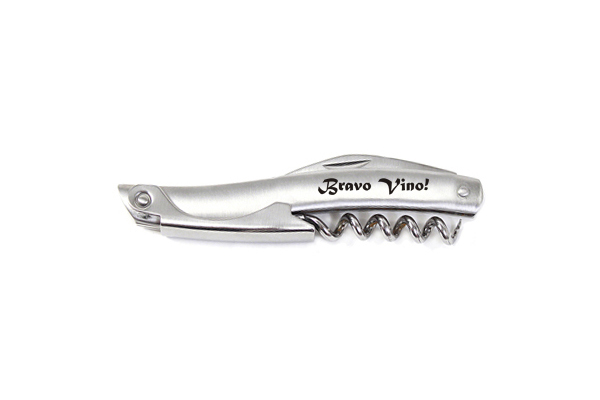 This custom stainless steel bottle opener is a perennial best-seller not only among our corporate clients, but for individuals to celebrate birthdays, weddings, anniversaries, or other special events including retirement, graduation, Christmas, and more. Though the engraving area is small, we can etch logos and text onto both front and back of the opener for the perfect personalized gift.
4. Engraved Pocket Knife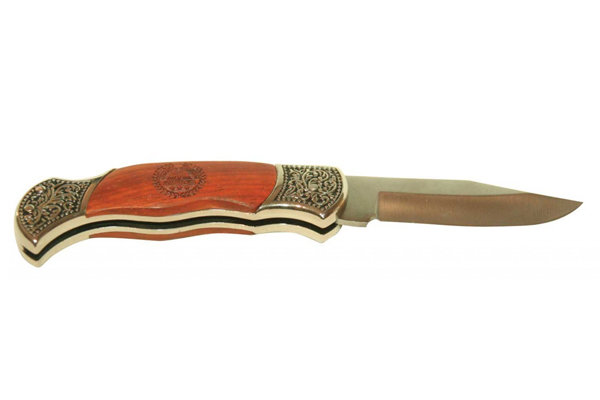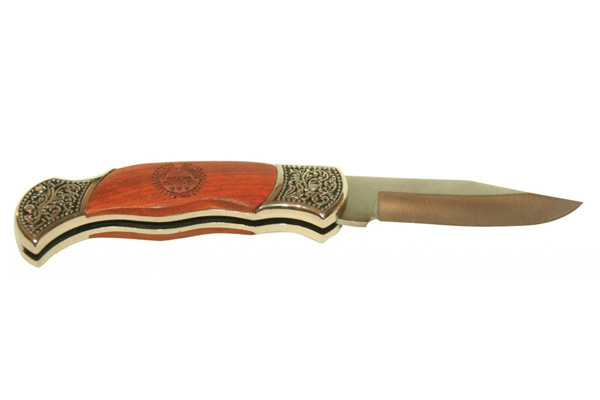 Our most popular groomsmen gift is also great for businesses to give to employees. The rosewood engraves beautifully, allowing you to etch your logo or company name to promote your business. This will be a treasured gift for every employee or client.
5. Engraved Walnut Plaque with Plate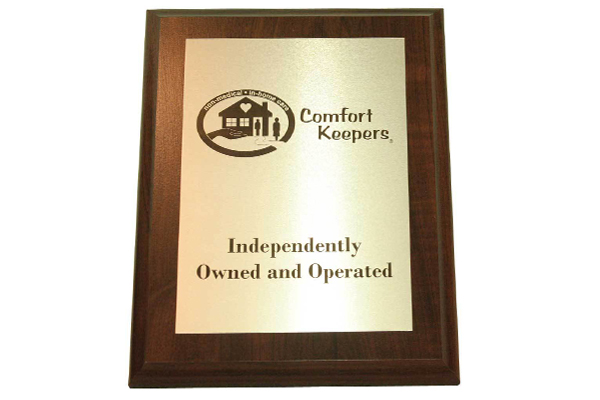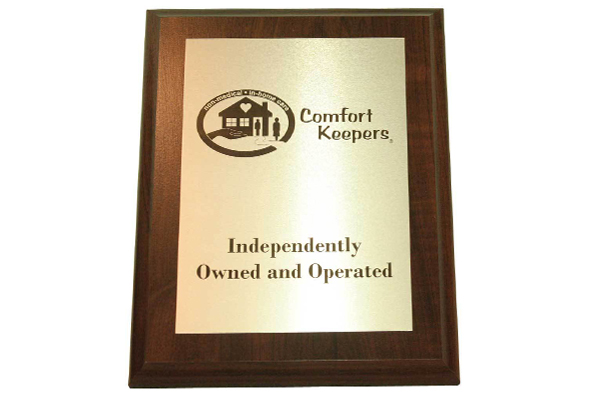 This plaque is a standard for awards and client recognition. We can engrave logos and text onto the plate, which comes in your choice of silver or gold color. The plate is affixed to a solid walnut wood plaque, ready to hang, in horizontal or vertical layouts. Available in 9×12 or 7×9 sizes.
6. Engraved Anodized 7 Ring & Stylus Pen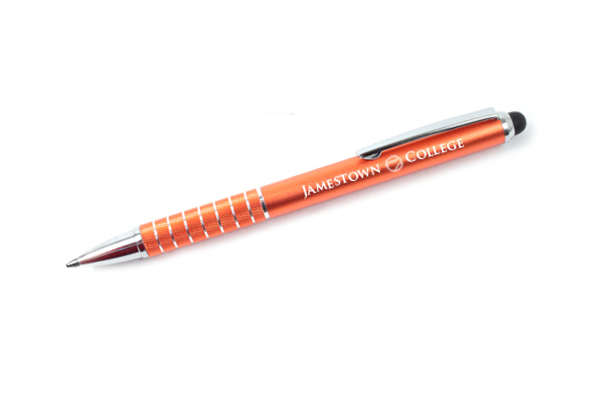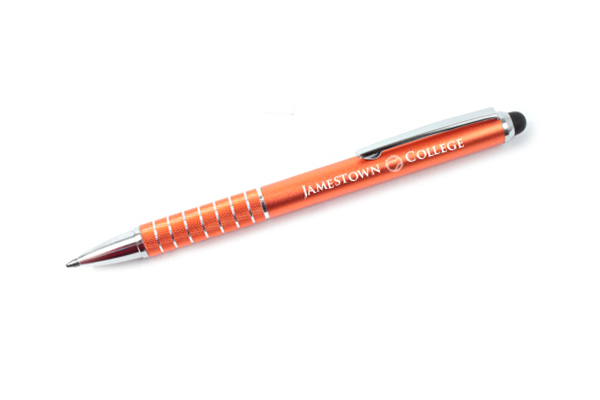 Our gorgeous anodized stylus pens come in several colors, including orange, black, or pink. We have no minimums, so you can order one for yourself, and we offer bulk discounts so that everyone in your company can hand them out to clients as a stylish and useful gift to promote your company's message.
7. Engraved Metal Multi Tool with Belt Pouch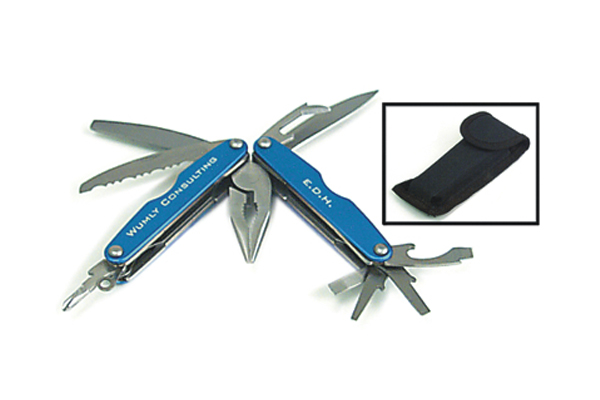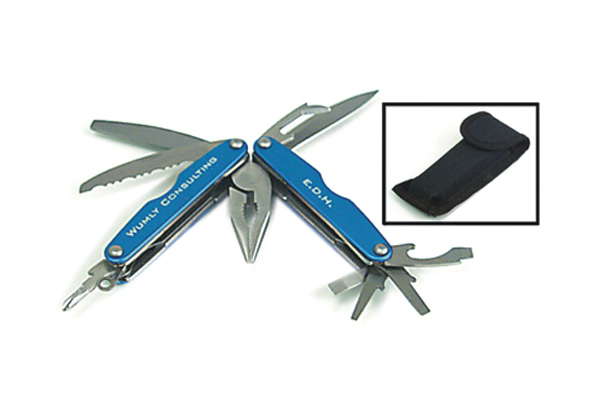 These multi-tools include a handy belt pouch and free engraved personalization along with the ten functions: pliers, knife, screwdrivers, bottle opener, nail file, saw, knife, and more. These are popular for handymen, cable installers, electricians, and other small businesses. Available in blue, black, or red.
8. Laser Engraved Acrylic Marble Plaques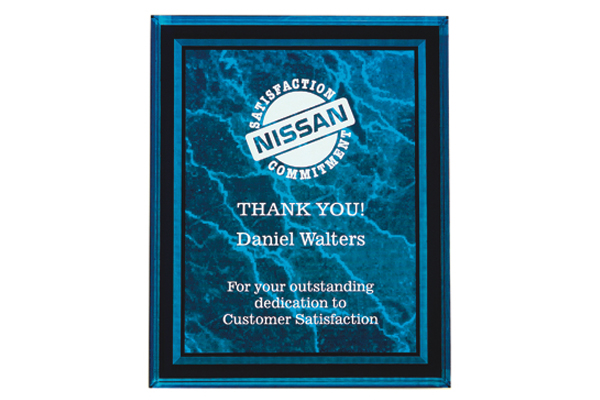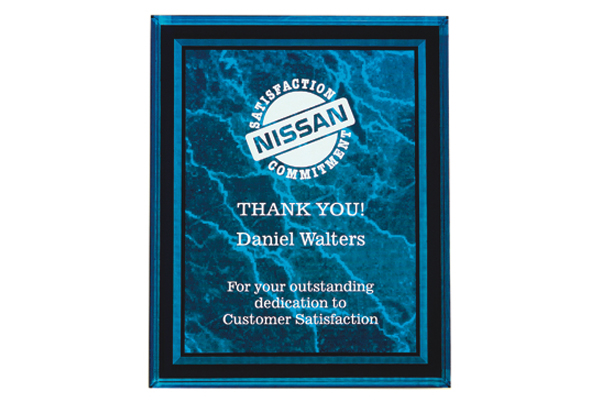 Our extensive selection of plaques provide the perfect resource for honoring your employees, members, clients, and donors. Our line of acrylic simulated marble plaques, like the blue plaque shown above, are always near the top of our best-selling plaques list.
9. Engraved Metal Bookmark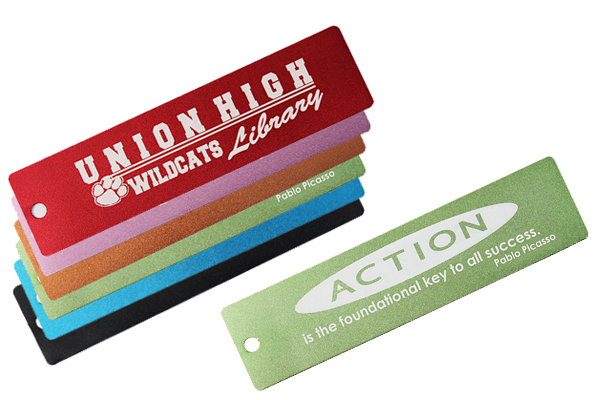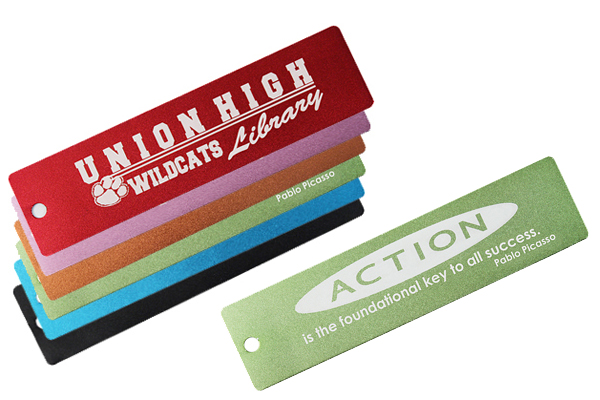 These custom laser engraved metal bookmarks are perfect for employee recognition and promotional giveaways. Especially popular among school library staff. Many colors available: red, pink, orange, green, blue, and black.
10. Championship Ring Box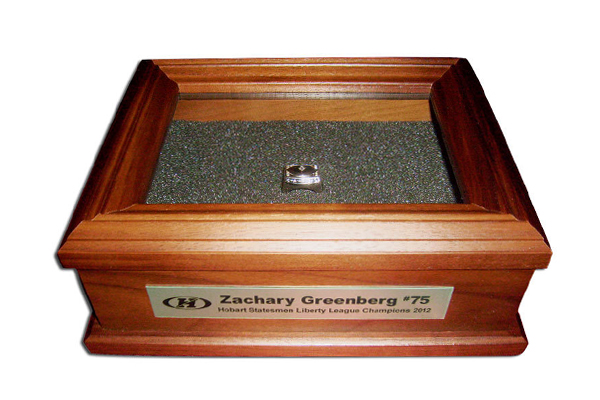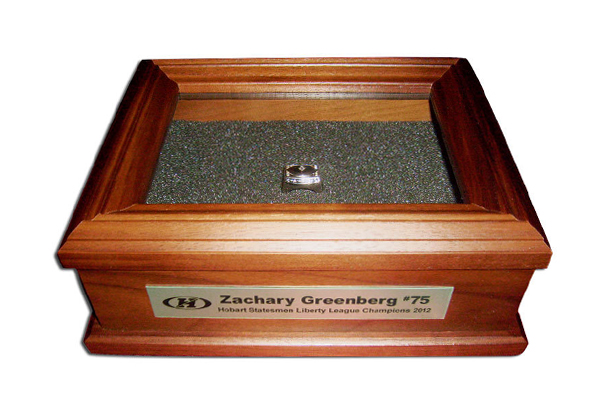 The championship ring box is the same product as #2, our Wood Keepsake Box with Name Plate, but it includes a foam insert which we will notch for anywhere between 1 and 20 championship or collectible rings. This is a popular item for schools to give in recognition of coaching achievements.
This rounds out our collection of our 10 most popular corporate gifts. For more ideas, browse our corporate gift collection.
(Visited 53 times, 1 visits today)