Ah, the world traveler. Traveling along and no way to document where you've been and what you've seen.
Well, of course, you could always use social media. I guess people do that. You could make a scrapbook of all your airline ticket stubs and tourist's maps. I guess people also do that.
But you're not everyone. You're you. And you want this: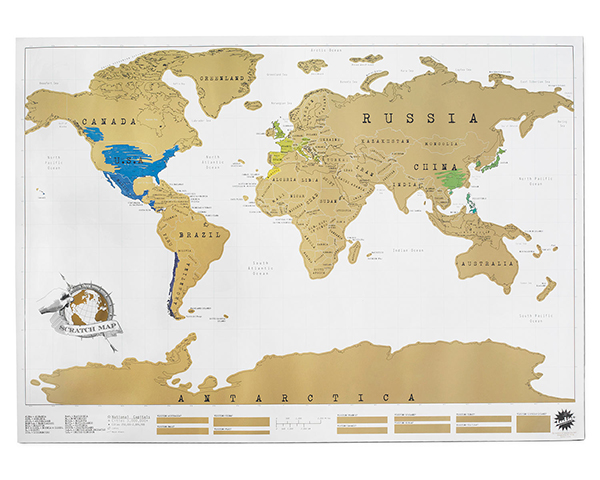 The Scratch Map from Uncommon Goods is scratch-off-where-you've-been map that charts globetrotting in a fun, colorful and innovative way.
Scratch off the areas you've visited to reveal adventurous pops of color that turn traveling into a "domestic" treasure hunt of on-the-fly geography lessons.
Frame it (but not with a glass cover) and scratch another section off after every trip.
Also a cool gift for the world traveler, a personalized vintage plaque: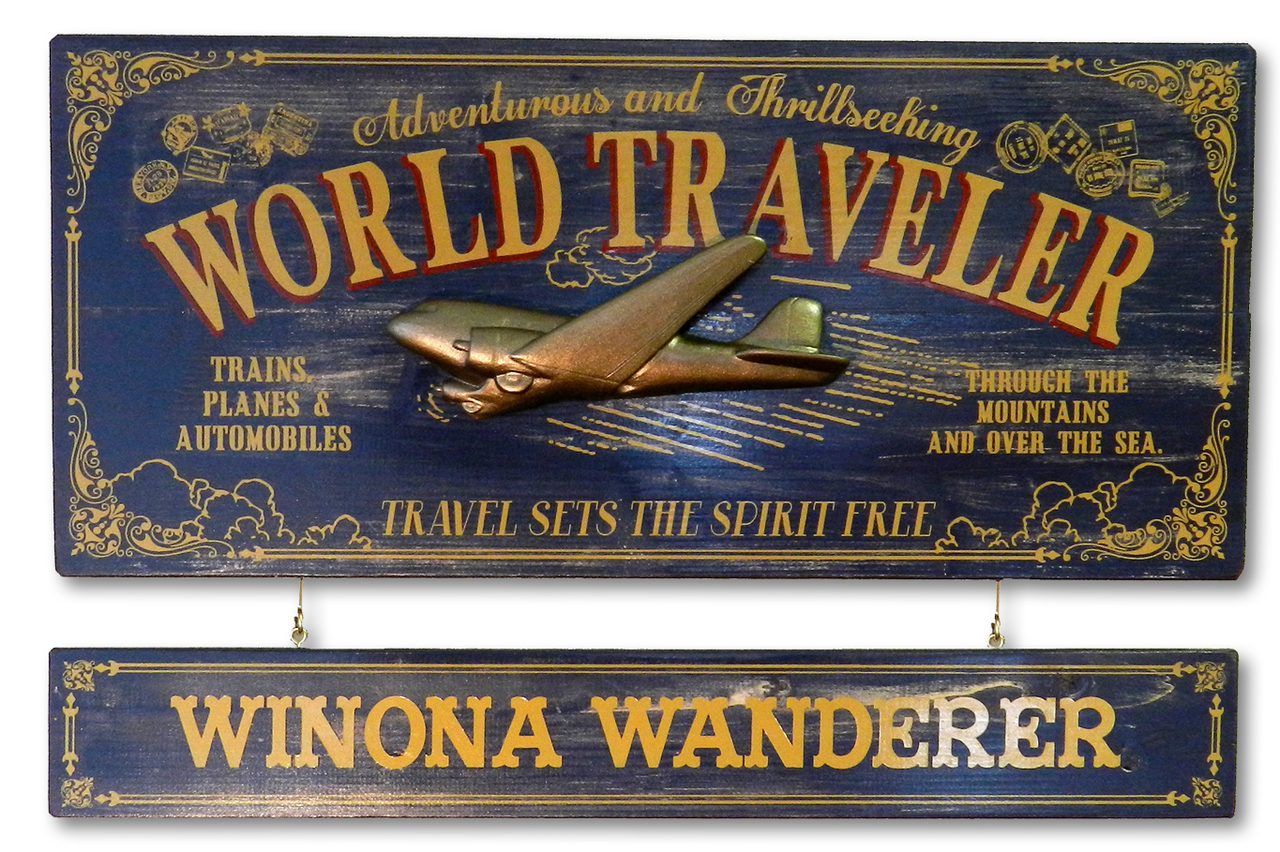 Available over at Northwest Gifts, this wooden plaque is made in the USA and distressed by hand. Includes a hand carved airplane applique emblem as the centerpiece.
Travel sets the spirit free!
Related posts: