Organic Christmas Wreaths combine contemporary sensibilities with classic tradition in a manner that is eco-friendly and sustainable.
The 2015 holiday season for floral wreaths kicks off November 1st, at which time our collection of Oregon-grown organic Christmas wreaths and swags will begin shipping.
Below we extend season's greetings with our nine new organic Christmas wreaths for the 2015 holidays, designs ranging from simple and affordable to ornate and opulent, plus everything in between.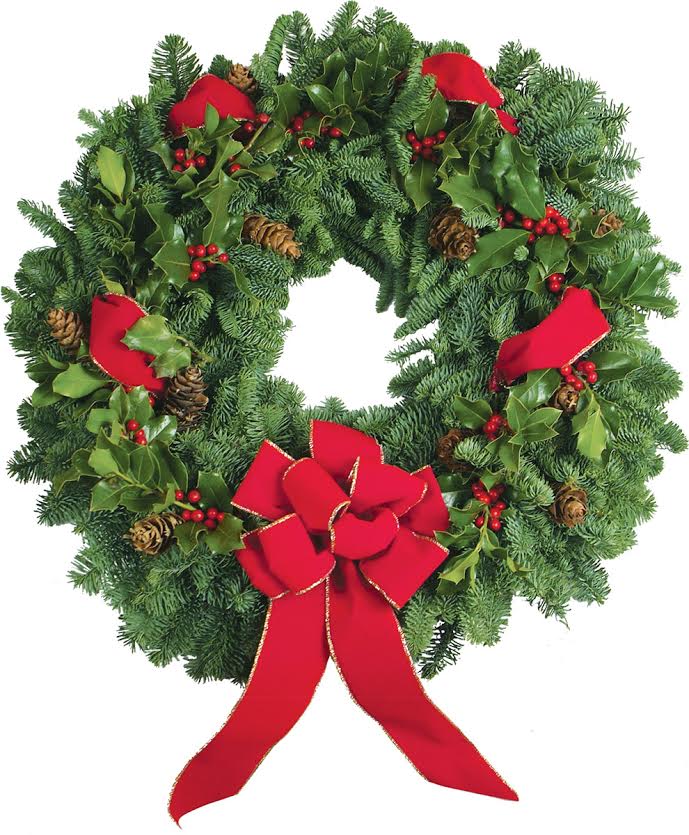 Deck the halls with boughs of holly! English holly berries accent a dense bed of fragrant Oregon evergreens, completed with a charming red Christmas bow and Douglas Pine cones nestled throughout, making the Holly Berry Organic Holiday Wreath a gorgeous choice to adorn your entry this holiday season.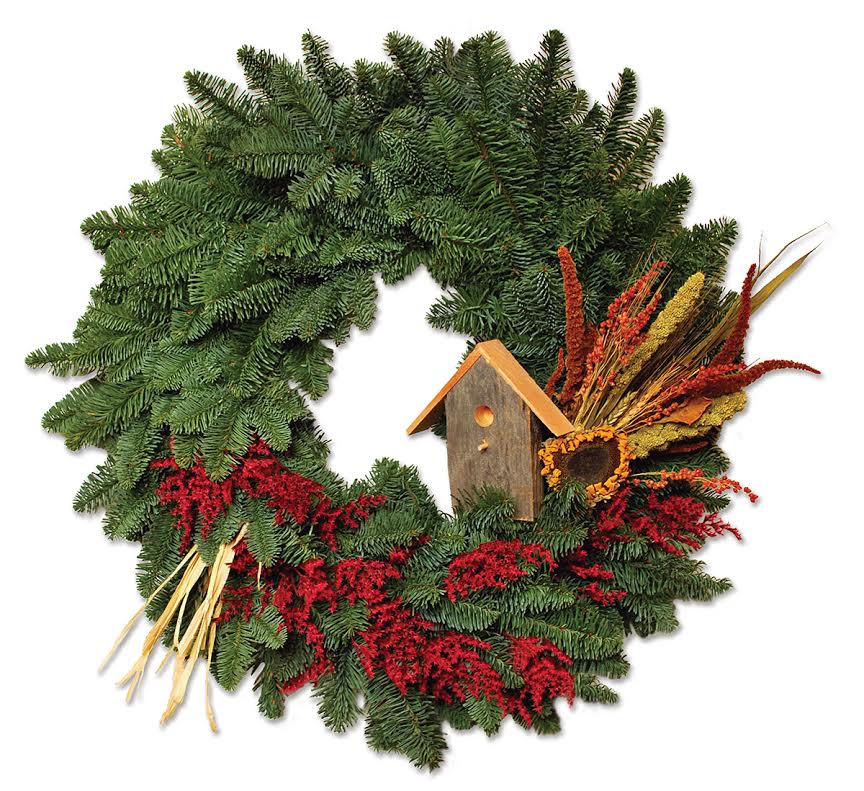 A recycled wood birdhouse presents the focal point of this earthy holiday wreath. Birds will be drawn to the dried grains and sunflower, and you can continue to use the birdhouse long after the Christmas season ends. Our delightful For the Birds Organic Fresh Holiday Wreath is the beginning of a new tradition, subtly reminding all that it is more blessed to give than to receive.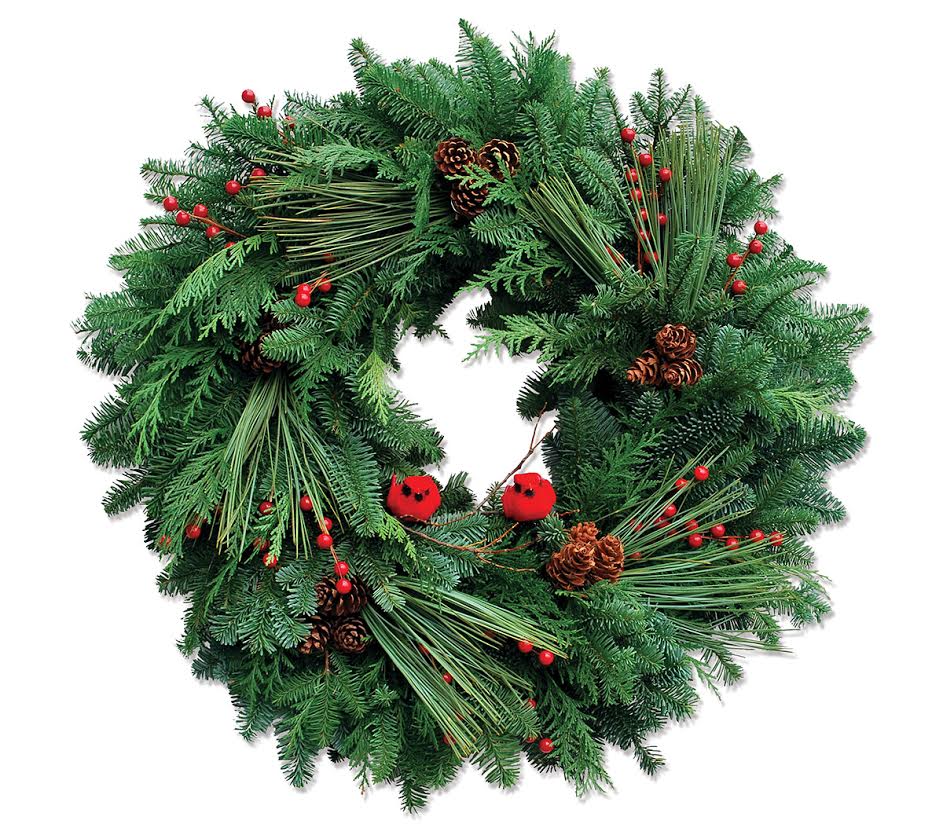 A homey celebration of a Christmas in the Pacific Northwest, the Woodlands Organic Christmas Wreath brings a sense of old-time pastoral simplicity to life. No matter where you are this holiday season, once this Oregon-grown Christmas wreath is delivered to your door, your home decor will reflect an old fashioned organic beauty with elegance and grace. This wreath is made from noble fir and includes pine cones, red canella berries, silver green millet, and clusters of feather-soft Ponderosa pine tree needles as well as two dainty red cardinal birds.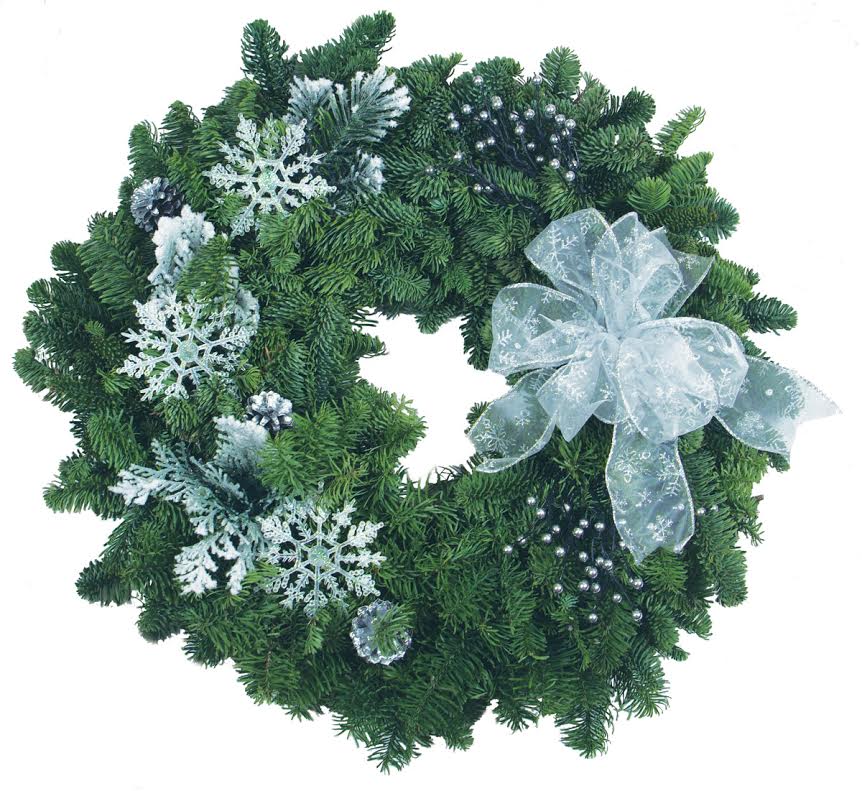 The Winter Frost Organic Holiday Wreath conveys season's greetings as you dream of a White Christmas. Snow-kissed boughs of evergreens are graced by ornamental snowflakes, a shimmering white ribbon bow, and silver berries.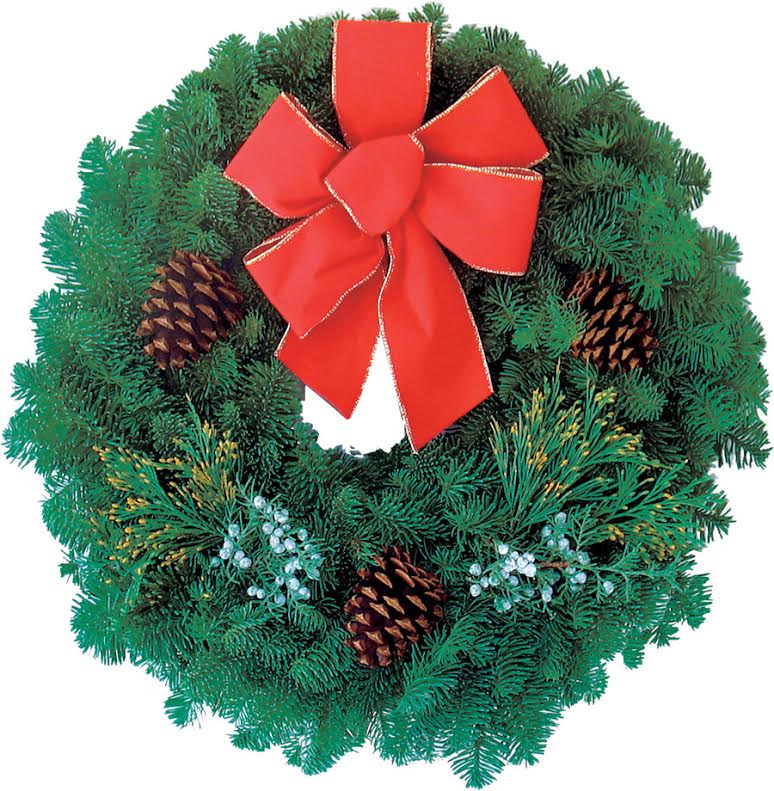 A classic celebration of the true spirit of the holiday season, the Traditional Christmas Wreath is an affordable organic composition made with hearty helpings of Noble Fir alongside light accents of various local evergreens, pine cones, and a gold trimmed bow.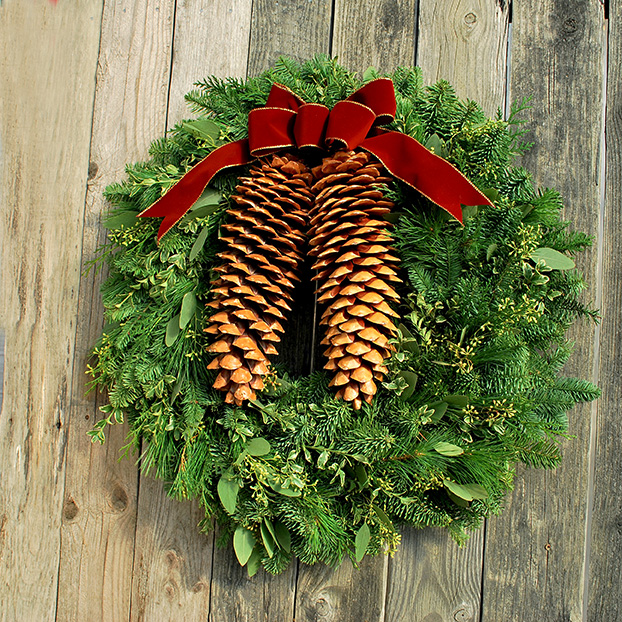 This deceptively simple holiday wreath is artfully handcrafted from a blend of evergreens and Noble Fir. The eye is drawn first to the brilliant red bow, then down the length of the gigantic Tahoe Sugar Pine cones into a bed of holiday organics. The Tahoe Pine Certified Organic Christmas Wreath is available in 27″ and 20″ sizes.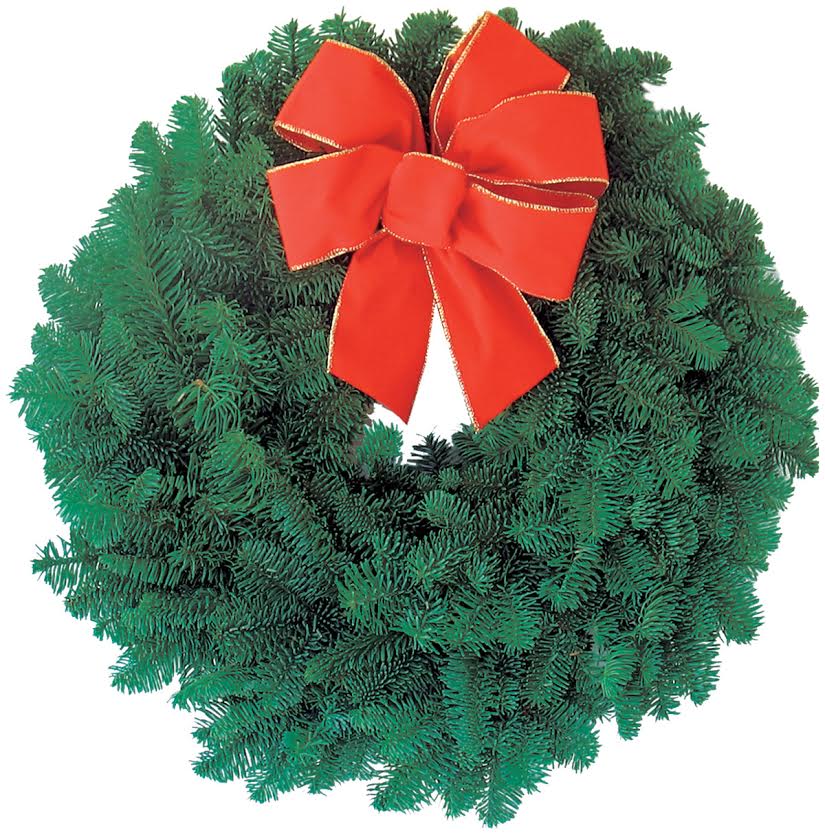 Nothing beats the Simple Organic Christmas Wreath for the ideal combination of natural, organic beauty and affordability. It's our lowest-priced Christmas Wreath, but we don't hold back on the hearty helpings of fragrant Oregon-grown Noble Fir topped with out signature red bow.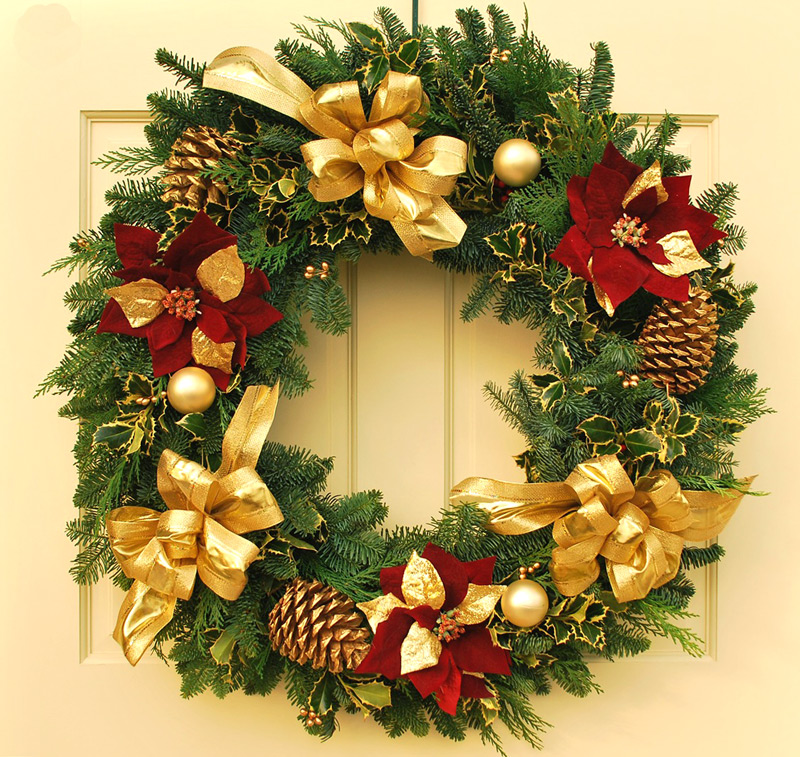 We follow our most affordable Christmas wreath with our two top-tier premium holiday wreaths. Above we have the Royal Elegance Wreath, which pairs plush poinsettias against a spacious 27″ collage of organic Oregon evergreens. This provides the perfect setting for shimmering gold bows, ornamental accents, bristling pine cones, and other clinquant Christmas accents.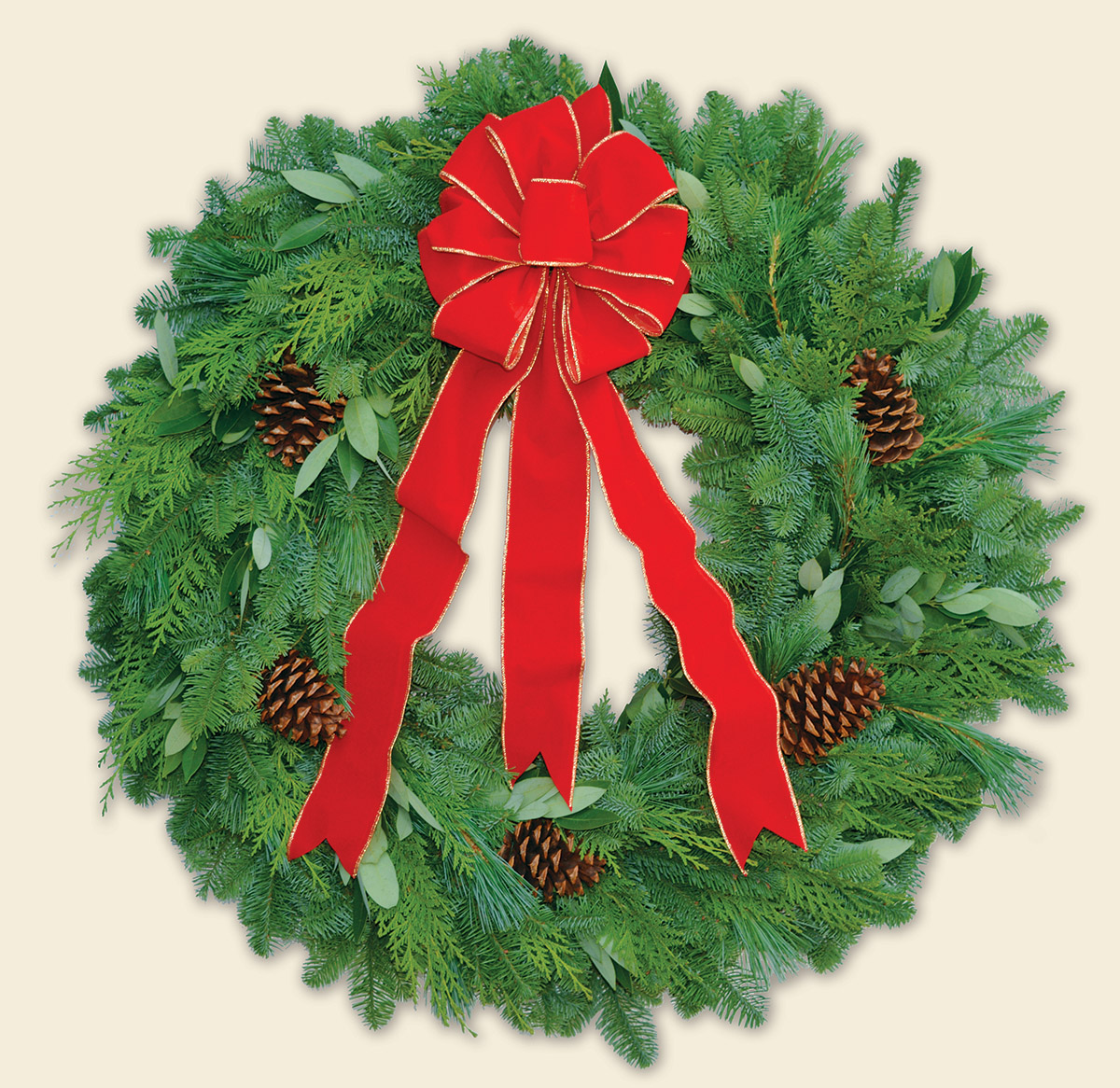 The title of this traditional wreath says it all: the Noble Holiday Organic Christmas Wreath. A rambling spread of 27″ in diameter, the fresh evergreens, pines cones, and tri-tassled bow provide the time-honored reds and greens that signify the coming of Christmas.
Check out our complete array of Organic Holiday Wreaths.